Try These Easy Dutch Oven Recipes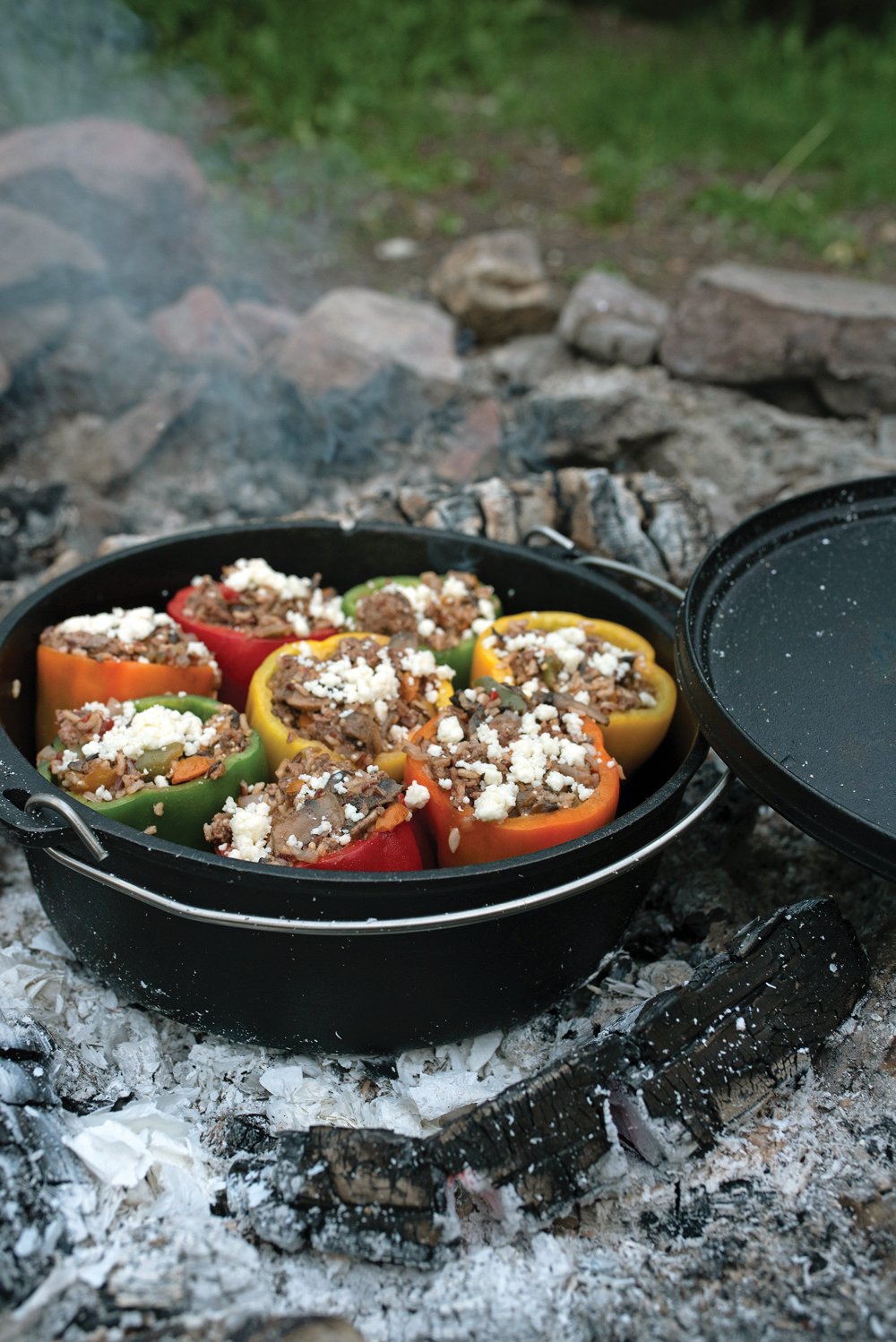 Skip freeze-dried flavor for campsite kitchen meals that are as fresh and tasty as you can get with these easy Dutch oven recipes. If you aren't convinced that your camp kit needs a Dutch oven yet, read this and then go shopping.
Below, Steven Paul Barlow shares two of his favorites. We're already hungry.
Chili Beef and Mac -Dutch Oven Recipe
1 28-ounce can of baked beans
1 15.5-ounce can of kidney beans
1 14.5-ounce can of diced tomatoes
2 packages of chili seasoning
1 1-pound box of elbow macaroni
1½ pounds of hamburger
1 pound of ground sausage
1 cup of diced onions
1 cup of diced green peppers
3 pounds of shredded cheese
Chili powder to taste
Brown hamburger and sausage in 12-inch Dutch oven. Drain. Add beans, tomatoes, onions, peppers, chili seasoning, macaroni, and one quart of water.  Bake at 350 degrees for 45 minutes. Stir in shredded cheese and cook until cheese is melted. Add chili powder to taste.
Strawberry Rhubarb Cobbler-Dutch Oven Recipe
4 cups sliced fresh strawberries
3 cups sliced fresh rhubarb
½ cup quick tapioca
2 cups sugar
1 yellow cake mix
Mix strawberries, rhubarb, tapioca, and sugar in a bowl. Let stand in a cooler/fridge for several hours. Pour into a 12-inch Dutch oven. Sprinkle dry cake mix evenly over top. Bake at 350 degrees for 45 minutes or until the cake mix appears to be cooked. (Juice from the bottom will bubble up and automatically mix with cake mix as it cooks.) Best served with vanilla ice cream.
Read more about camp cooking gear. Don't forget to follow us on Instagram and  Facebook for more bad-ass builds and expedition inspiration!