Overlanding Necessities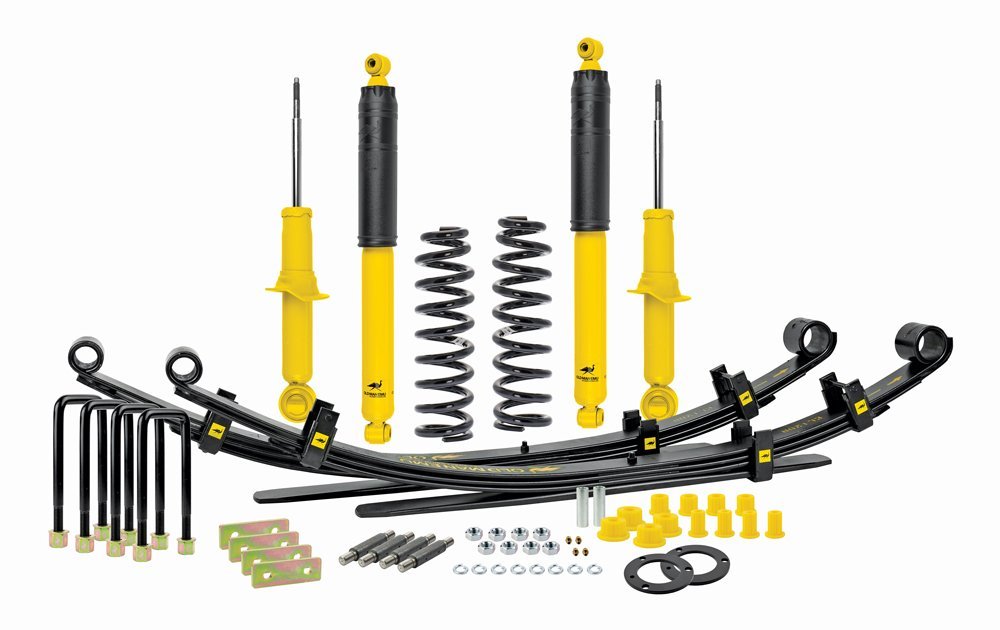 Check out this list of overlanding necessities before packing for your next overlanding adventure.
onX Offroad App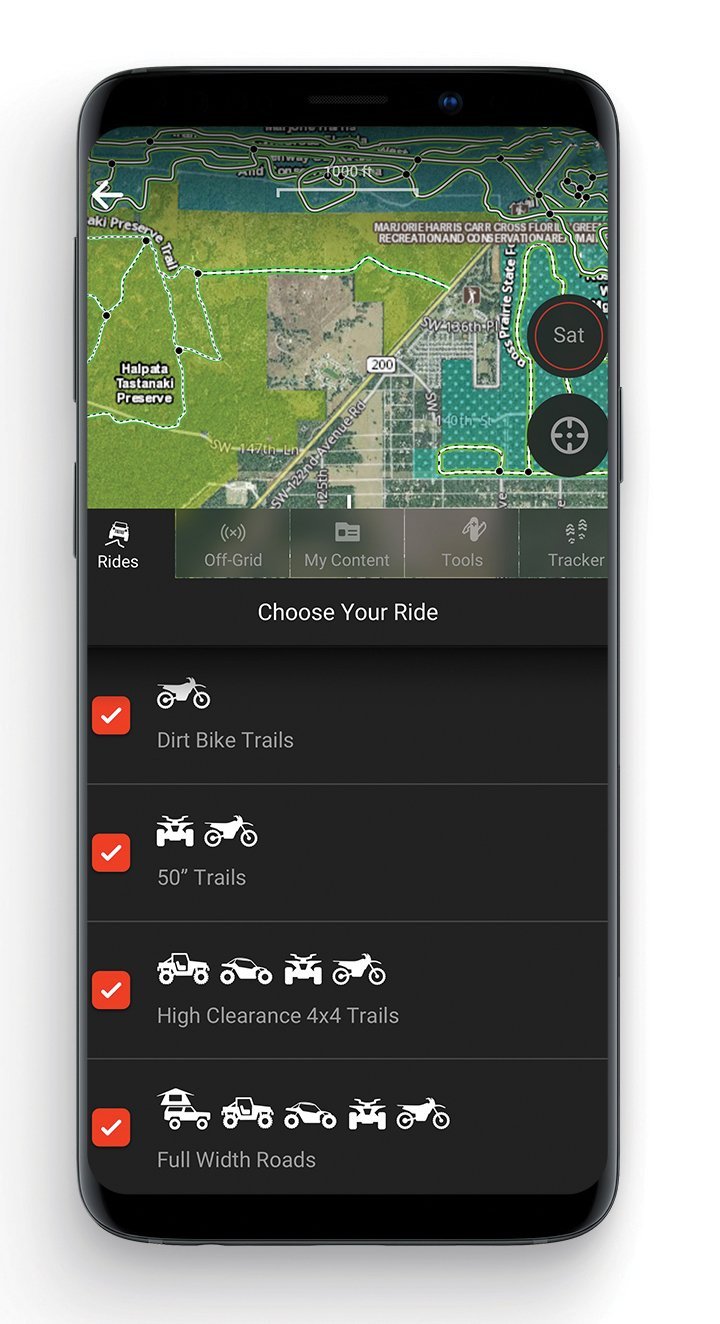 The onX Offroad App offers almost a billion acres of public land for you to explore, as well as 430,000-plus miles of off-road–specific trails, from dunes to peaks, in all 50 states. You can filter trails by your vehicle, so you can focus on seeing only dirt-bike trails. Zoom in on the maps and look for green trails. Green means they are open and ready to ride. Red trails are temporarily closed. Blue trails are "featured" with extra info like photos, descriptions, difficulty ratings, duration, and more. 
MSRP: Free 7-day trial, $30/year (Android & iOS)
onxmaps.com
ARB USA Old Man Emu Ford Ranger Suspension Kit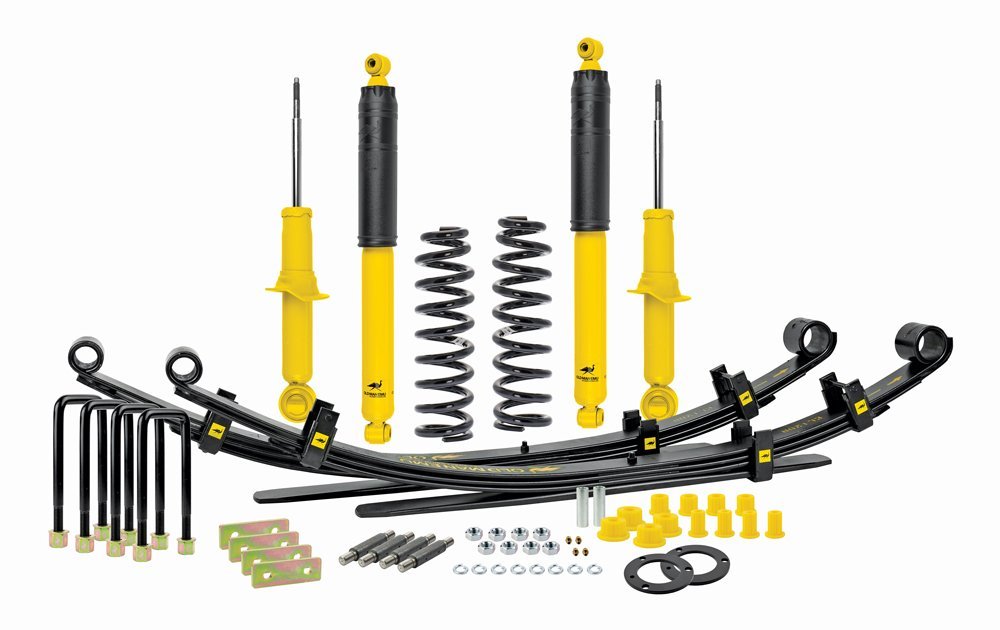 Old Man Emu is proud to add this to your list of overlanding necessities, offering an integrated 2.5-inch suspension system that easily bolts on and provides excellent control off-road. The Ford Ranger suspension has been developed as a complete suspension system to ensure alignment can be returned to factory specifications.
MSRP: $1,443
arbusa.com
Armorlite JK Four-Door Rear Cargo Mat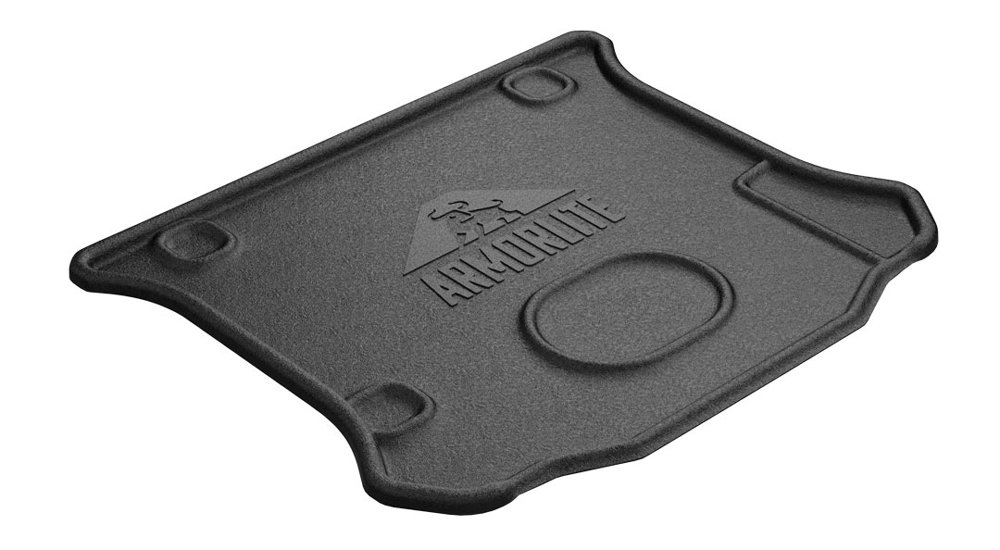 Take care of the interior of your ride. This durable mat is the ideal protection for the cargo area of your Jeep Wrangler, designed to handle anything you throw at it. Load it up, wash it out, repeat. Set includes a rear cargo mat for the Jeep Wrangler JK four-door model.
MSRP: $107
goarmorlite.com
Dometic CFX3 35 Fridge/Freezer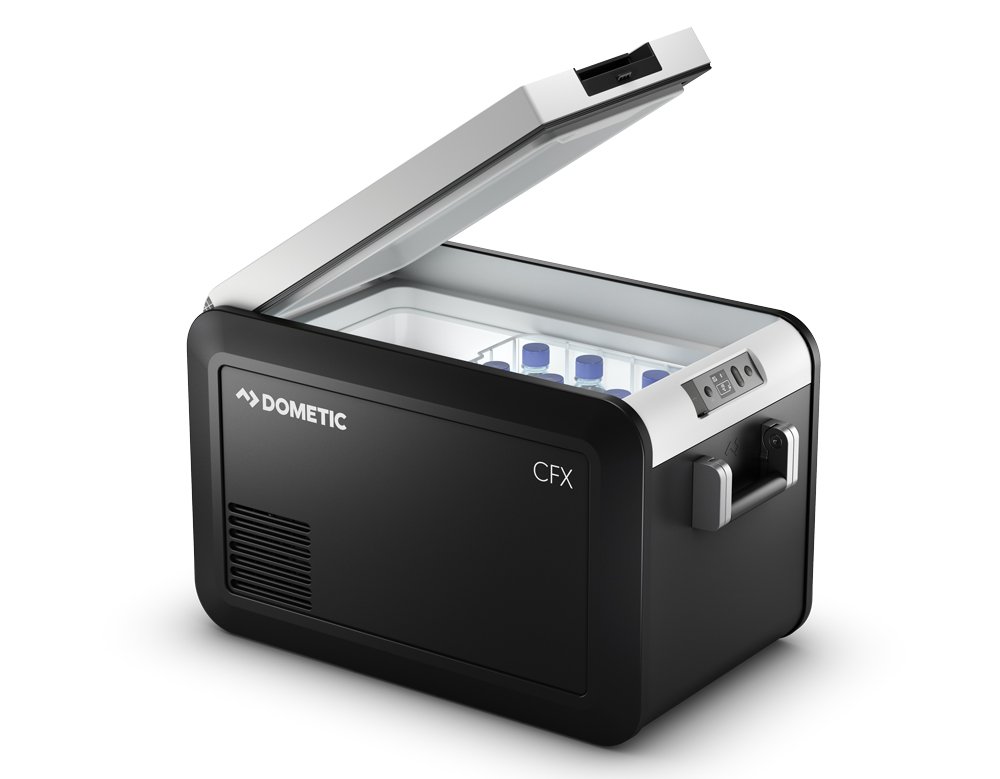 Enjoy fresher food at your fingertips thanks to Dometic's VMSO3 variable speed compressor with optimized software for better cooling, freezing, and power consumption. Dometic's latest CFX3 35 fridge/freezer features a generous storage capacity of 36 liters that fits up to 50 soft drink cans and has the ability to deep freeze to -7 degrees F. Cooling temperature can be set on its advanced high-resolution color display. 
MSRP: $800
dometic.com
Body Armor 4×4 Hinge Steps for JK, JL, JT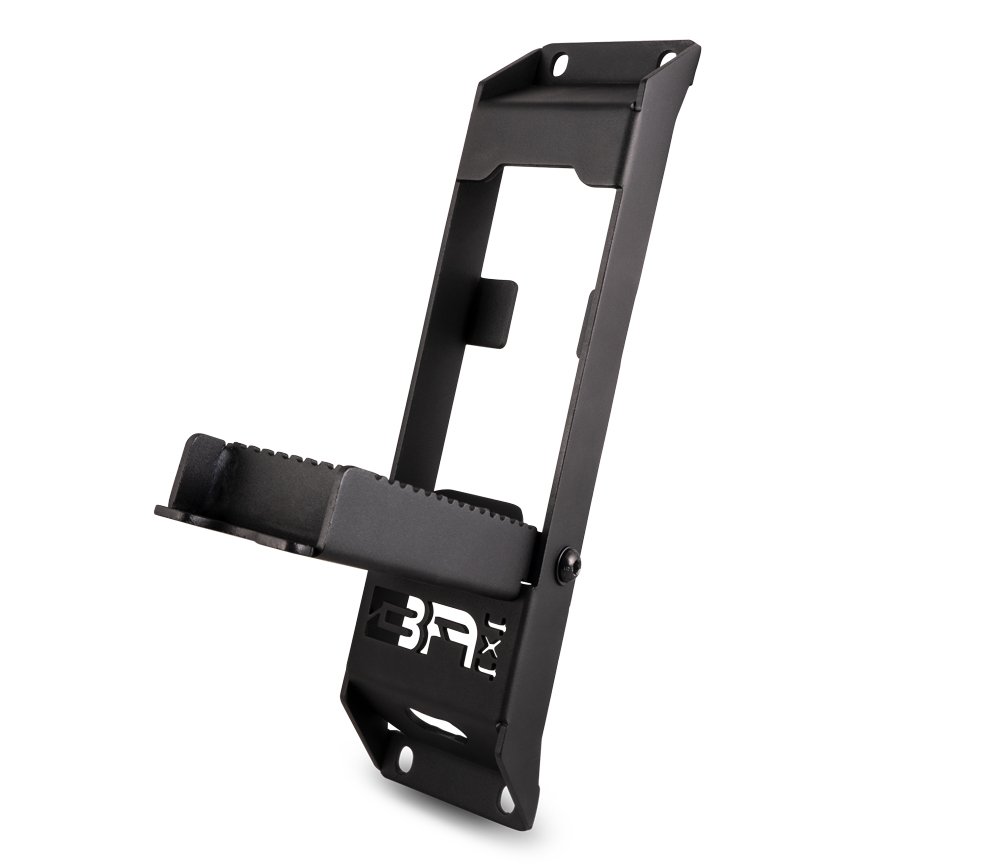 The Body Armor 4×4 Hinge Steps for Jeep JK, JL, and JT models are an easy bolt-on door hinge step. They are made from 1/8 steel plate and have a weight load capacity of 350 pounds with a step area that is serrated for a non-slip pad to step up on. This no-drill step pair includes new hardware and rubber pads to protect the paint. A convenient bottle opener is added to the hinge step as a bonus. Sold in pairs.
MSRP: $70/pair
bodyarmor4x4.com
Fab Fours 2020 Gladiator Overland Rack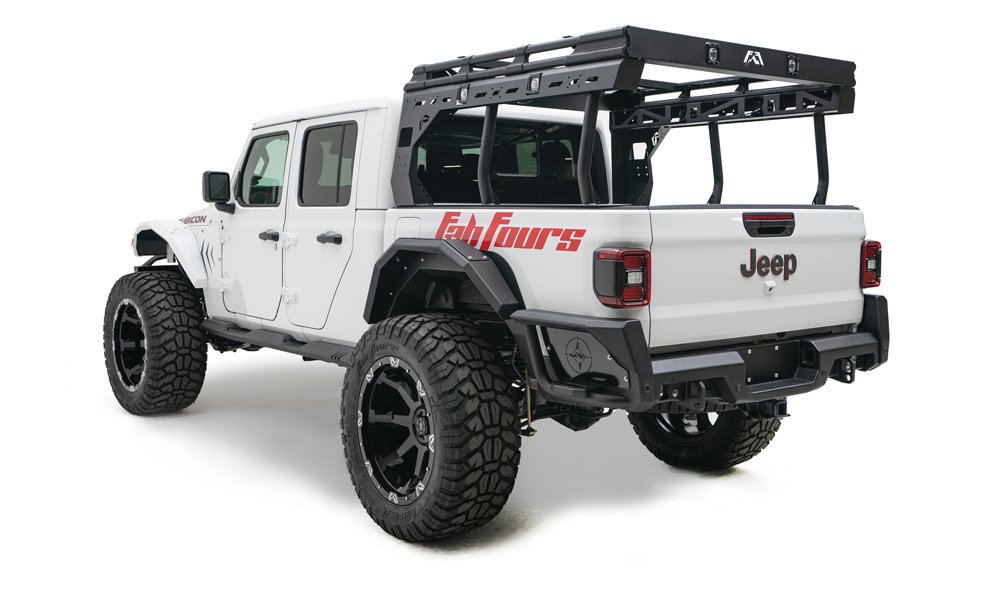 The perfect combination of form and function, the Fab Fours' Overland Rack for the Jeep Gladiator was made for the ultimate adventurous spirit and is a must to add to your list of overlanding necessities. Key features include multiple mounting points, multiple tie-down points, integrated pod mounts, expandable design, the ability to make a solid floor by purchasing an extra crossmember (sold separately), integrated roof access step, ease of installation, and 12 GA Steel construction. 
MSRP: Starts at $2,150
fabfours.com
Front Runner Quick Release Awning Mount Kit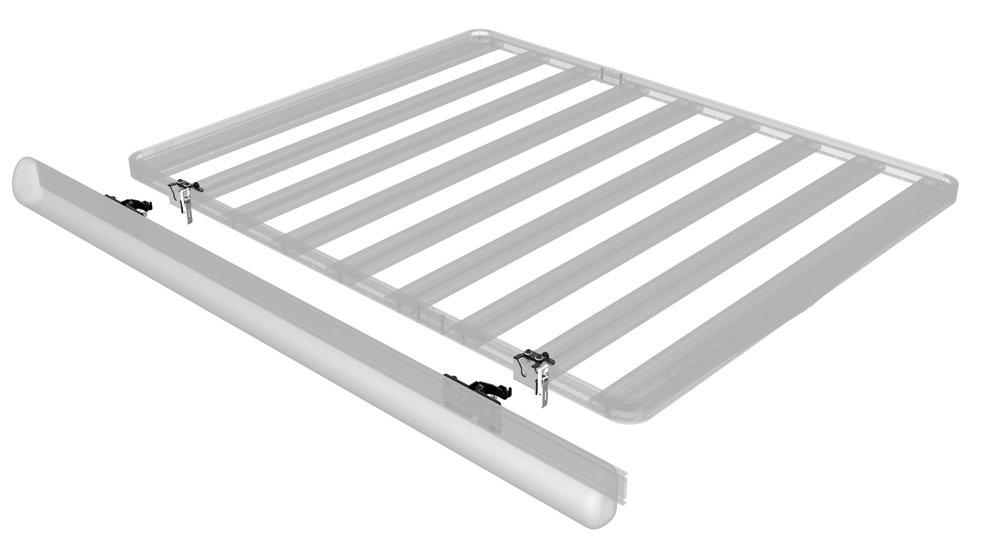 If you don't want to keep your awning on your vehicle at all times, Front Runner's Quick Release Awning Mount Kit gives you the freedom to mount or remove your awning in seconds, and with no tools. The two lockable latches give you safety and added peace of mind.
MSRP: $178
frontrunneroutfitters.com
Warn Ascent HD Bumper for 2020 Ford F-250 & F-350 Super Duty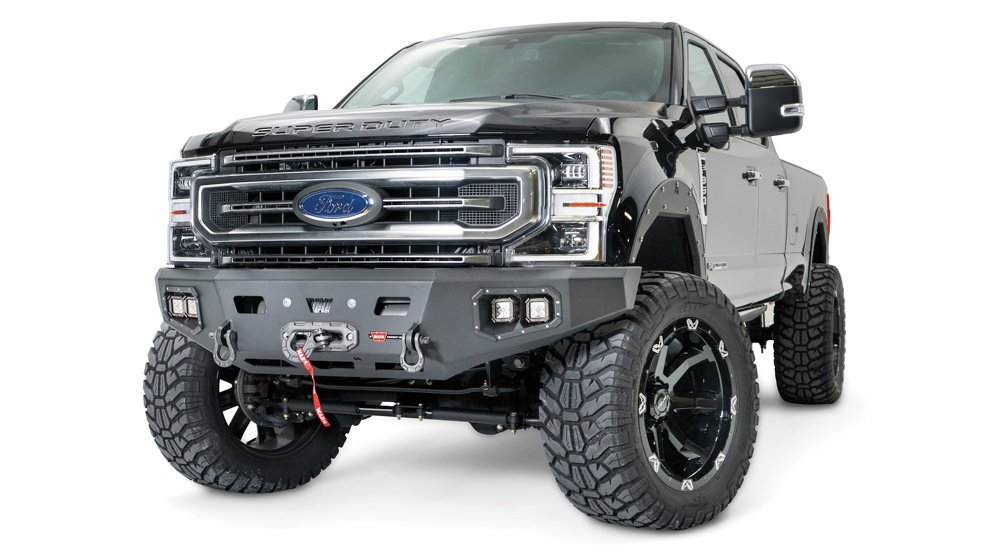 Ascent HD bumpers are made for those who want low-profile styling with the ability to mount either mid-frame winch (up to 12,000 pounds) or Warn's large-frame winches (up to 16,500 pounds) for the biggest, heaviest pulls. There are three Ascent HD styles available with either a welded-on Baja Style Grille Guard Tube, Full Grille Guard Tubes, or no grille guard at all. No matter which you choose, you'll get a great combination of sleek styling and superb strength.
MSRP: $2,243
warn.com
Editor's Note: A version of this article first appeared in the November/December 2020 print issue of Tread Magazine.