Off-Road Essentials for Your Next Adventure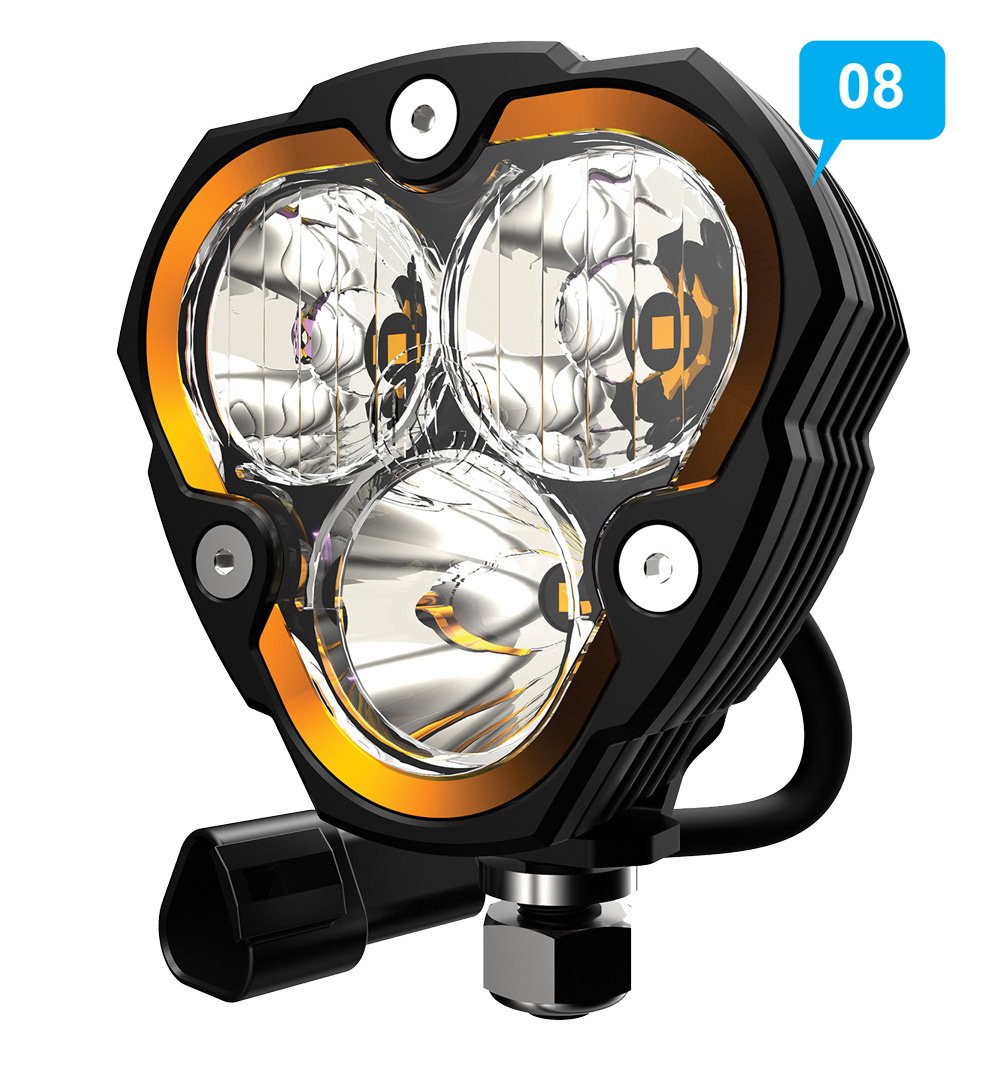 Before you escape to your next adventure, consider these off-road essentials for a smooth trip you can enjoy.
o1. onX Offroad App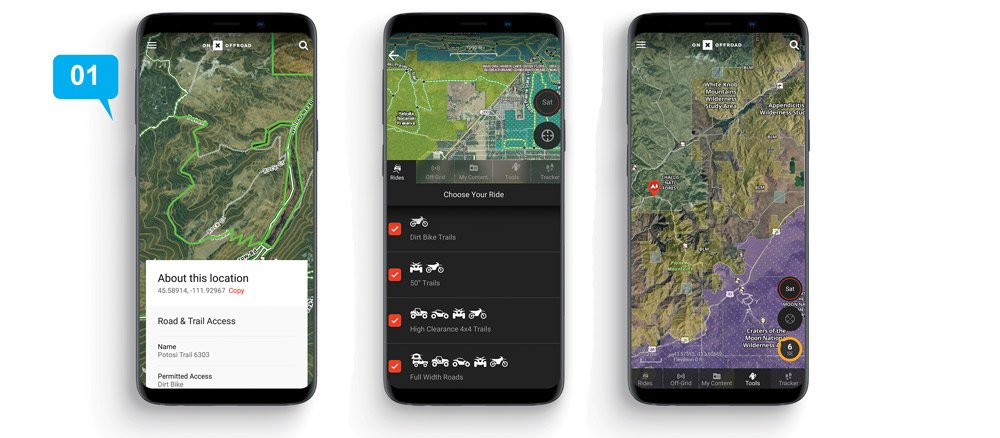 If anything is deemed off-road essentials, it's the onX Offroad App, which offers almost a billion acres of public land for you to explore, as well as 430,000-plus miles of off-road–specific trails, from dunes to peaks and everything in between in all 50 states. You can filter trails by your vehicle—so you can focus on seeing only dirt bike trails. Zoom in on the maps and look for green trails. Green means they are open and ready to ride. Red trails are temporarily closed. Blue trails are "featured" with extra information, like photos, descriptions, difficulty ratings, duration, history, and more.
MSRP: $29.99* (Android & iOS)
(*free seven-day trial, then yearly)
onxmaps.com
o2. Front Runner Spare Tire Mount Braai/BBQ Grate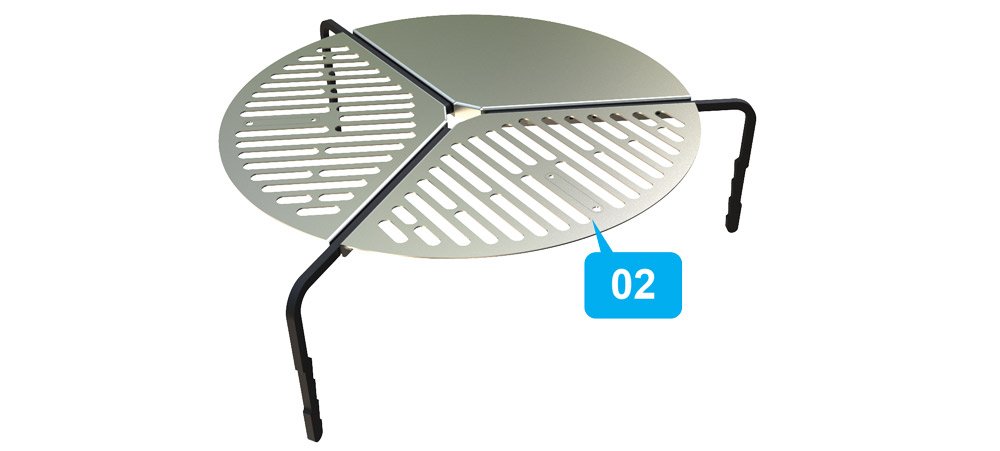 Need a grill but don't have the space? This ingenious, stainless steel cooking grate actually stores over your spare wheel and takes up virtually no space. Laser cut out of 3CR12 stainless steel, the grill sits on aluminum legs. The grill and griddle sections are ideal for campfire cooking. The Braai hooks over a spare wheel and can be secured with Front Runner's Spare Wheel Step, Strap Ratchet 4M Endless or wheel cover not included. Fits 29- to 35-inch tires.
MSRP: $144
frontrunneroutfitters.com
o3. Gunner Kennels G1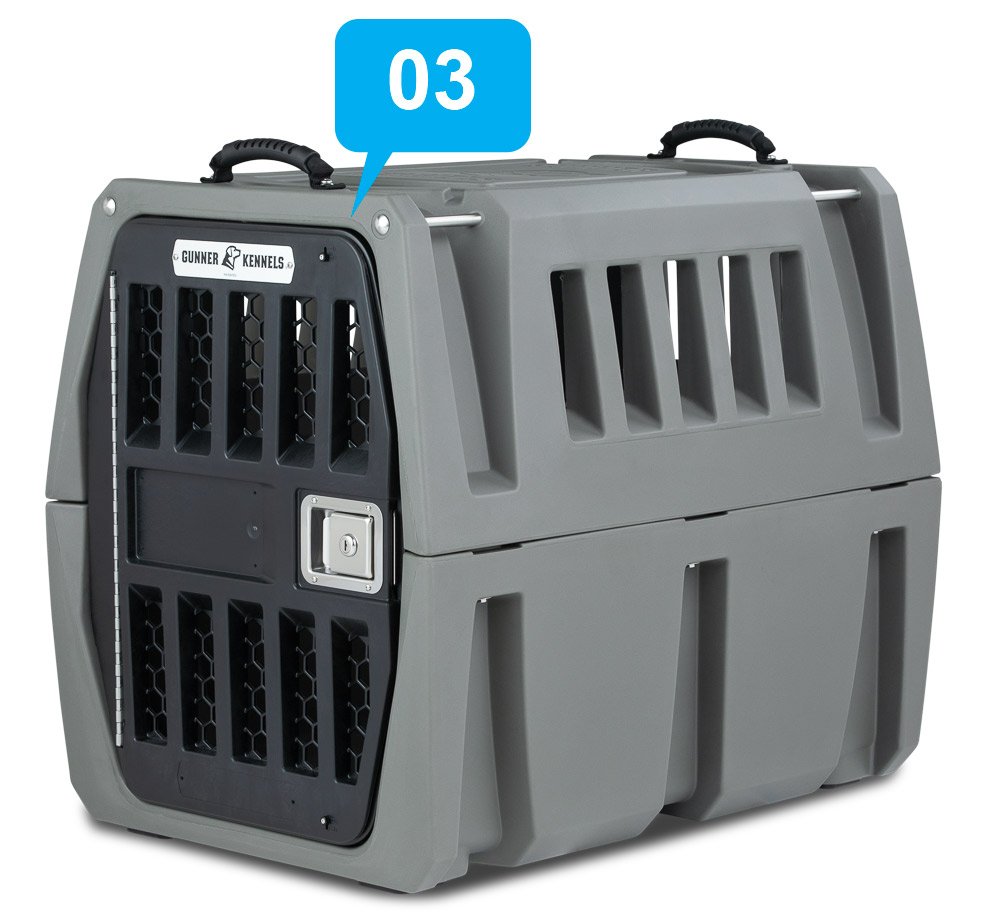 Traveling with your best friend? Make sure they're safe with a properly constructed kennel. Billed as the "Yeti cooler of dog crates," this indestructible, ultra-premium, crash-tested crate is the only crate with a five star crash test rating from the Center for Pet Safety. The double-walled design (similar to that of a cooler) keeps the interior of the crate up to 40 degrees cooler on hot days, or 40 degrees warmer on cold ones, so it's perfect for travel with dogs. Available in various sizes and colors.
MSRP: $399-$699
gunner.com
o4. Warn Epic Modular Duffle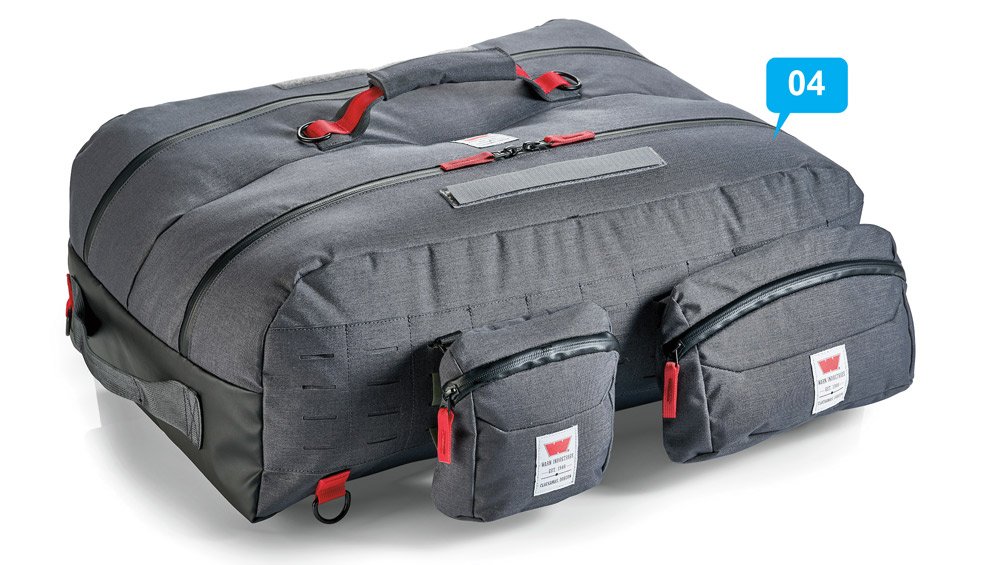 This stylish, dual-compartment duffel is designed with a removable divider to keep smaller things separate, or it can be removed for large items. Stout, double-weave handles provide secure grabbing when on the move. Corner-mounted D-rings let the duffel easily attach to storage racks or tie-down points. Two accessory pouches (small and medium) are also included in this full-featured bag. Ideal for travel or trail use, this is the perfect bag for any trunk, cargo bed, or use as a carry-on.
MSRP: $110
warn.com
o5. Thule Tepui Ruggedized Kukenam 3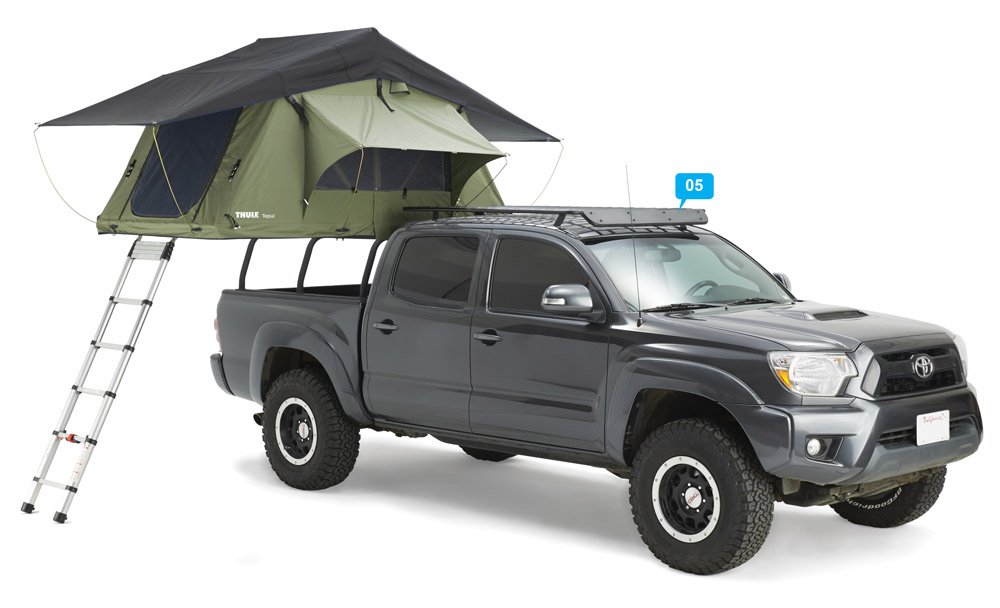 The Tepui Ruggedized Kukenam 3 is a roof top tent that is built for rugged off-road adventures. This tent is ideal for 4×4 trailers or off-road rigs and accommodates up to three people. The base is made of diamond plate for added protection and durability. The tent itself is constructed from high-quality 360g stitched fabric and includes an anti-condensation mat to keep moisture from building up under the included mattress. Available in Haze Gray or Olive Green (shown).
MSRP: $2,300
thule.com
o6. Midland MXT275 Micromobile Two-Way Radio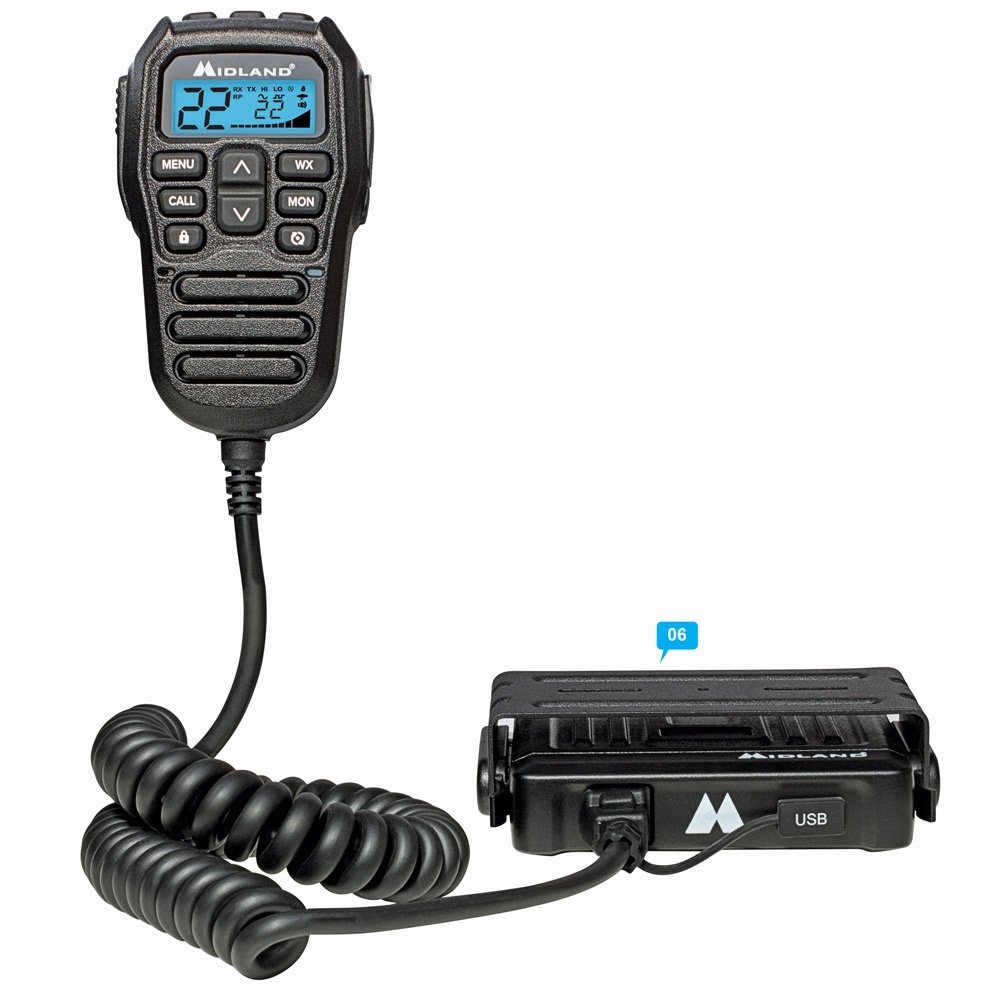 When it comes to off-road essentials, staying in touch on the trail is critical to your safety. That's why this full 15-watt two-way GMRS radio can broadcast over 15 GMRS channels plus eight high-powered repeater channels. Tune into NOAA Weather Radio to get weather updates from the National Weather Service. Perfect for those with limited dashboard space, the MTX275 features a fully integrated handheld microphone. Compatible with Midland FRS/GMRS walkie-talkies.
MSRP: $150
midlandusa.com
o7. ARB Premium Recovery Kit
Don't venture into the unknown without a game plan. If you don't want to worry about getting stranded in the middle of nowhere, you'll definitely want to have ARB's Premium Recovery Kit on board your rig. The essential kit comes in ARB's large winch pack and includes a snatch strap, winch extension strap, tree trunk protector, snatch block, recovery damper, bow shackles, and gloves.
MSRP: $429
arbusa.coM
o8. KC HiLites FLEX ERA 3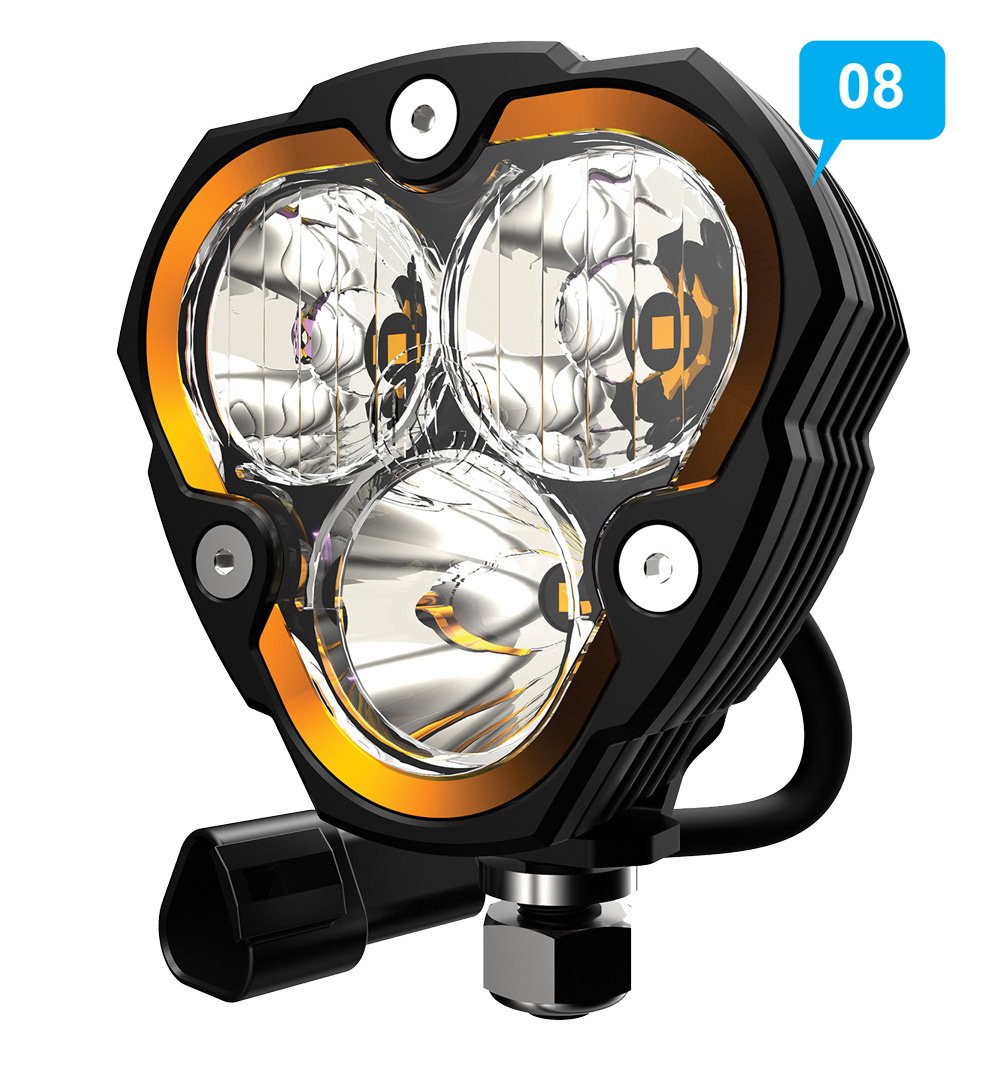 The KC FLEX ERA 3 is a purpose-built solution to meet the needs of off-roaders for a compact and powerful light. From A-pillars and bumpers to racks and fog pockets and beyond, the FLEX ERA 3 is a runway for versatility and customization without sacrificing light output. This small and mighty powerhouse features an iconic and unique three-light triangular form featuring an amber backlight and three high-powered CREE LEDs rivaling anything else similar in size.
MSRP: $399
kchilites.com
Editor's Note: A version of this article first appeared in the Winter 2020 print issue of YOTA Magazine.