Doctor's Orders: How a Physician Got This Jeep JK Wrangler Sick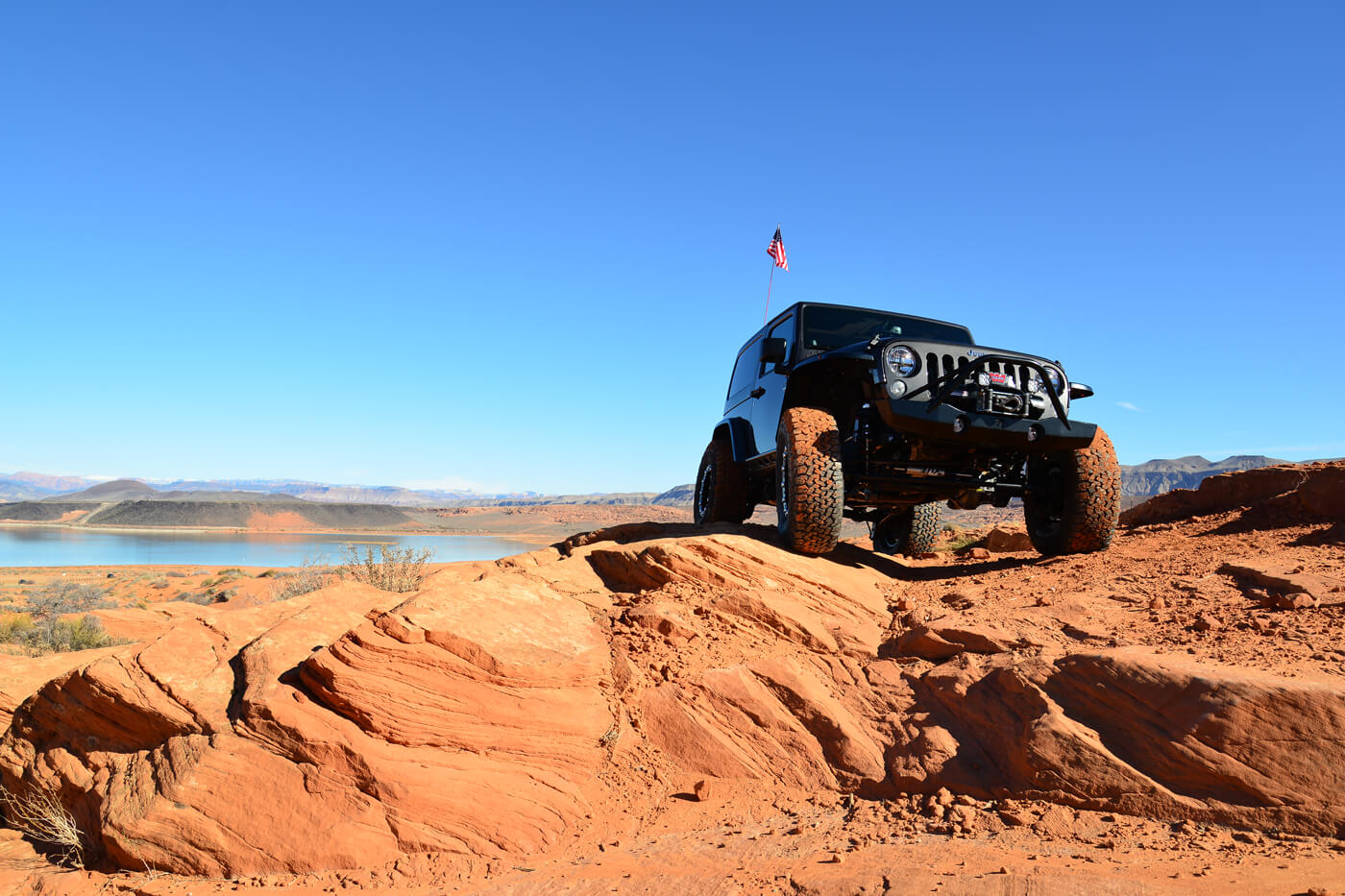 A doctor friend of ours likes to get into the dirt whenever he can. Whether it's using motorcycles, ATVs, side-by-sides, or 4WD vehicles, he's beating them up in the backcountry on his days away from the hospital. It gets cold in the Utah mountains where he lives, so our doctor ordered a new 2014 Jeep Wrangler S so he'd have an enclosed vehicle to explore the backcountry when the weather turned bad.
As he has considerable experience with 4WD vehicles and Jeeps in particular, the doctor knew a stock Wrangler wouldn't do, so he ordered parts and contacted JK Wrangler expert John Williams at Impulse OffRoad to build the Wrangler into a backcountry beast.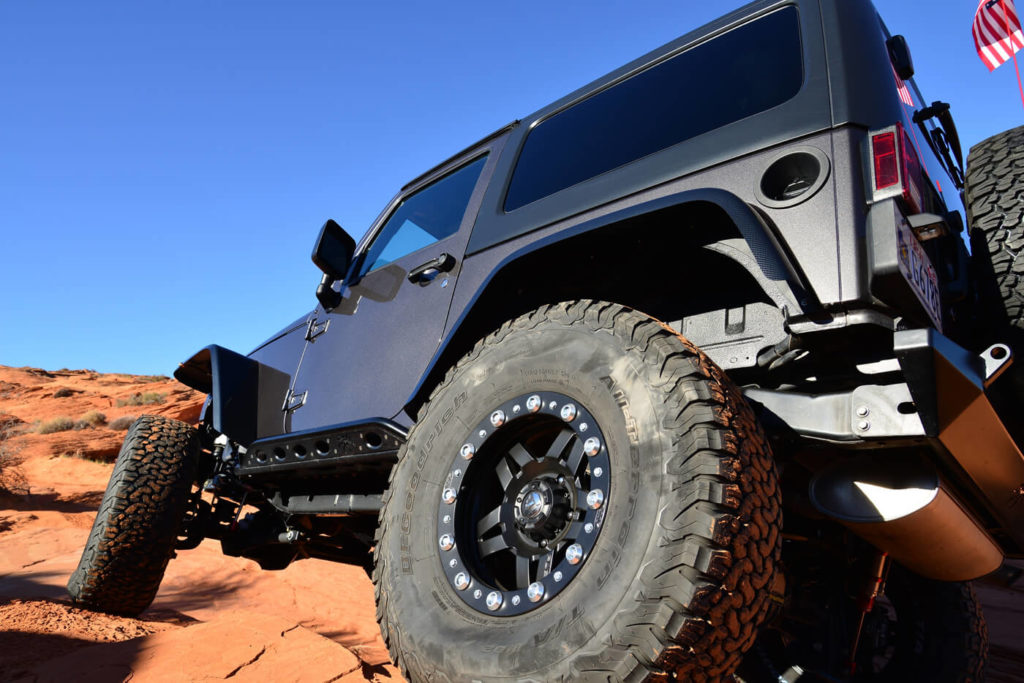 The parts ordered included Dynatrac ProRock 60 front and rearends with 4.56 gears and Eaton ELockers. As Jeep experts know, the JK Wrangler Dana 30 and 44 front ends are woefully inadequate – even for light duty backcountry exploring. The housing and ball joints fail and inner knuckles bend, not what's wanted when miles from civilization.
While considering his suspension configuration, the doctor decided to go with a short arm system, as OE JK arms aren't all that short to start with and he wanted the ground clearance mid-frame that's lost when long lower control arm bracketry is used. To further aid geometry, a pair of AEVs excellent geometry correction brackets were ordered. Synergy Manufacturing control arms were chosen as they can be adjusted while on the Jeep, a real time saver when dialing in the suspension. Teraflex 3-inch JK coils have the best rate of any available and Teraflex SpeedBumps allow fast driving in the outback. Spicer adjustable reservoir shocks have 16 compression adjustment settings and provide a comfortable ride whether the Jeep is traveling long backcountry distances or rock crawling. Finally, the OE swaybar was replaced by a Currie AntiRock swaybar that works well on and off road.
Poison Spyder Customs armored the Jeep with a Brawler Mid front bumper, a high clearance BFH rear bumper, and 2-door Rocker Knocker rocker guards. A Warn ZEON 10-S Platinum wireless winch was installed on the Brawler bumper, as were Baja Designs Squadron LED lights.
Check out the photos and captions for more details on how Williams worked his magic and built the Wrangler, then made sure everything was dialed-in. With the installation of the MCE carbon fiber-look flat flares, the Jeep can run not only the 37-inch BF Goodrich All-Terrain T/A KO2 all-terrain tires originally planned, but a set of 39-inch BF Goodrich Krawler T/A KX tires when gnarly wheeling is anticipated. The Wrangler exceeded everyone's expectations and works well everywhere. On or off road, mild exploring or wild wheeling, this Jeep is everything the doctor ordered.
UPGRADES
Platform:
2014 Jeep JK Wrangler Sport S
Engine:
Jeep 3.6 liter VVT V6
Odyssey sealed battery
MPFI induction
Jeep WA580 5-speed automatic transmission
Jeep 241J/2.72:1 transfer case
Suspension:
Teraflex 3-inch coils
Teraflex SpeedBumps
Spicer shocks; Currie AntiRock Synergy control arms
Dynatrac ProRock 60 (front end and rear end)
Eaton ELocker (front and rear differential)
Teraflex 3-inch coils
BF Goodrich 37-inch
All-Terrain T/A KO2 and 39-inch
Krawler T/A KX
OMF Performance-beadlocked Fuel
OMF beadlock Yuma/4.75 inch
Accessories:
Cobra 75WX all-in-one CB radio
Baja Designs Squadron Pro LED lights
Quadratec LED headlights and foglights
Teraflex can carrier
Rotopax gas can
Teraflex JK HD Hinged Carrier and Adjustable Spare Tire Mounting Kit
MCE carbon fiber-look flat flares
Poison Spyder's BFH rear bumper
Editor's Note: A version of this article first appeared in the Spring 2016 print issue of Tread Magazine.