No-Pressure Pumping with InDeflate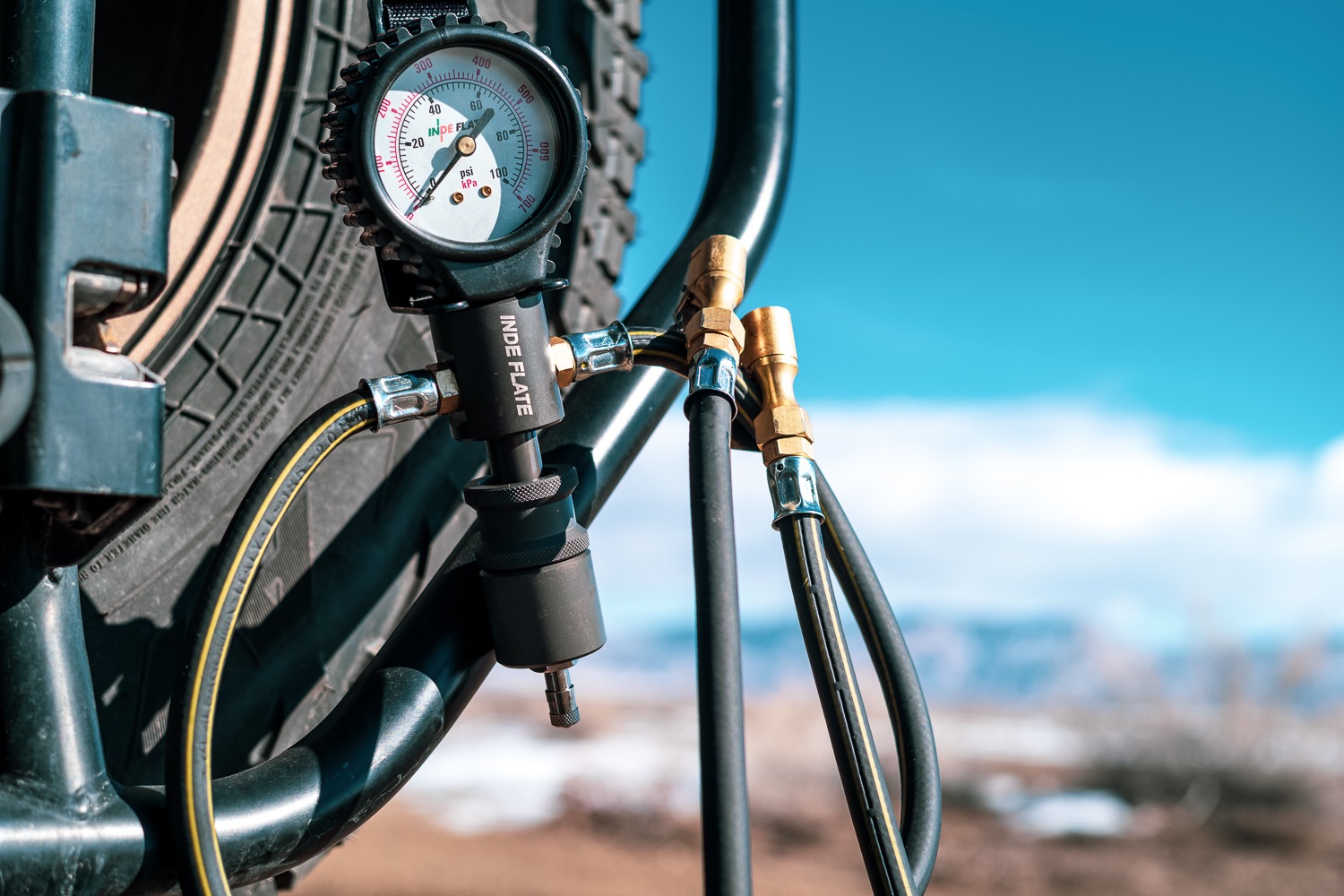 If you have ever swore up and down for kneeling in front of each of your tires as you air them up, or down… you're not alone. The sport of monitoring the slow monotonous pace of air exiting or entering those schrader valves is an exercise in making even the most spry 18 year old feel like they have 70-year-old knees.
Enter the InDeflate, available exclusively in North America from Adventure Importers. The InDeflate is a two-in-one inflator and deflator, for two tires at the same time. Comprised of a billet aluminum CNC-machined body, a premium 100-psi gauge, and two 10-foot rubber hoses with clip on connectors.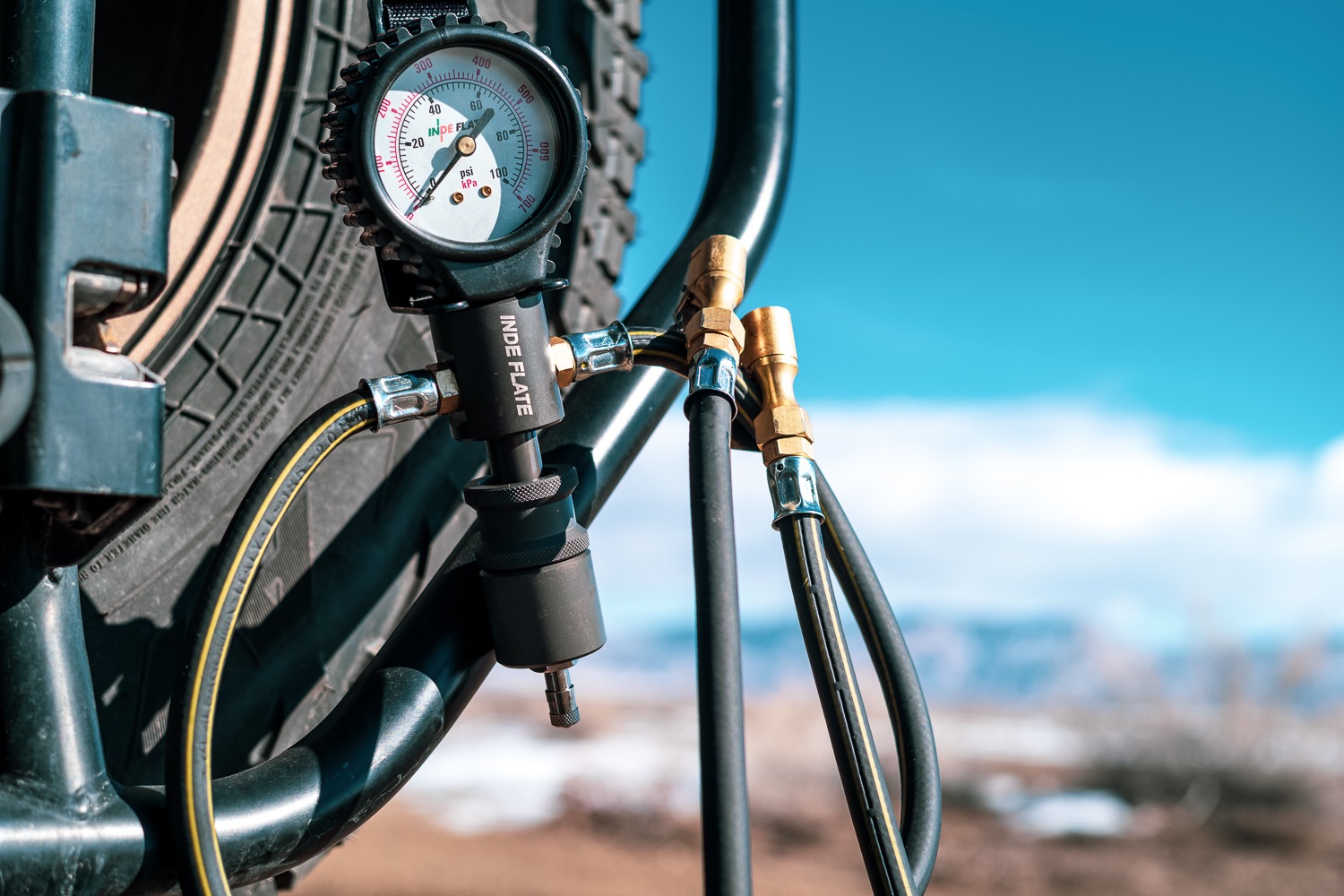 The airing-up process includes clipping your current air supply hose onto the InDeflate manifold, and then clipping your two hoses onto two of your tires and stepping back to do something else or stand in comfort while occasionally checking the gauge. Side benefit: the manifold is also a pass through between the two tires, so it is a surefire way of equalizing pressure in both tires.
Airing down is the same process as airing up, except you slide the machined dump valve collar into the deflate position and watch as the maximum limit of air that a schrader valve can move is dumped simultaneously from both tires it is connected to.
Proudly made in South Africa, and imported by Adventure Importers, it features a one-year warranty from date of purchase, and at $169.99, it is one of those pieces of gear that you do not know how you survived without.