4×4 Gear Gift Guide: Hike to the Holidays 2022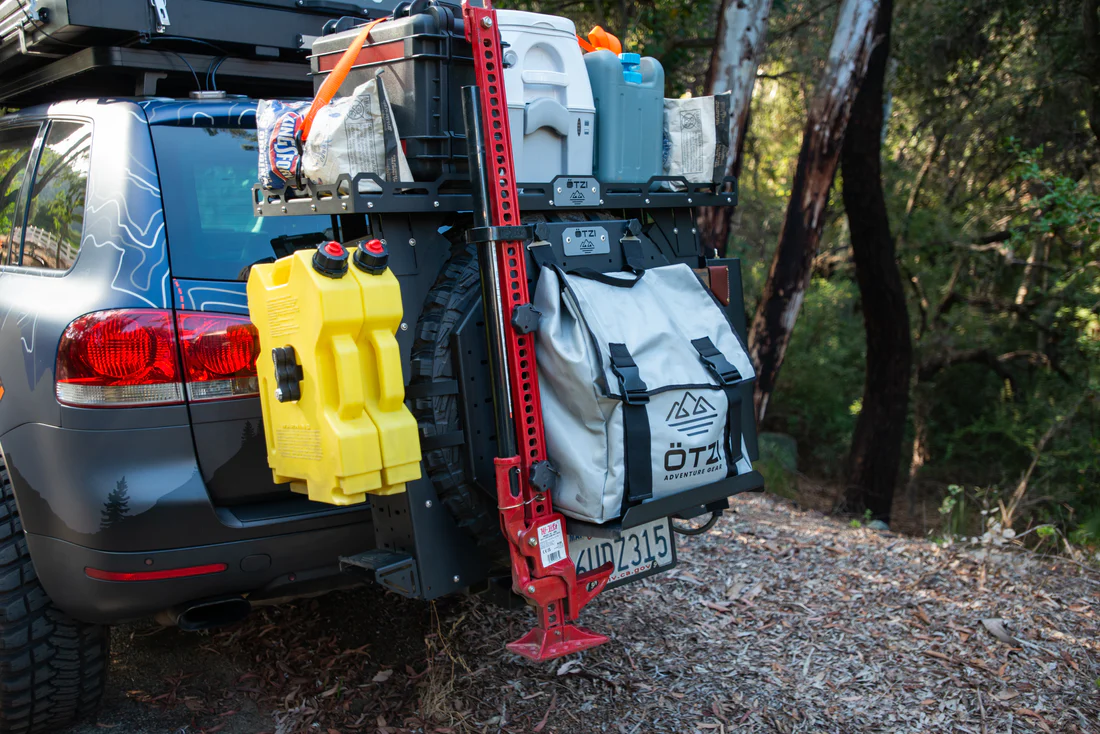 Welcome to gift guides, overlanders!
Yes, you heard us. It's really that time already. Get ready for Tread's gift guides! In this very first installment, we're bringing you tons of 4×4 gear for Jeeps, trucks, SUVs, and more. If there's anyone in your life whose rig is in need of some new swag, start your search here.
01 ClearLidz/ Clear Jeep Topper
MSRP: $1299-1399, depending on model
Know somebody who loves to keep the top off of their Jeep but hates how loud it can get on long trips? Here's the perfect solution. This clear topper gives Jeep owners the best of both worlds. They'll get both the view and the comfort; no more compromising!
02 Blue Ridge Overland Gear/ Recovery Tow Strap Bag
MSRP: $65.99
Blue Ridge Overland Gear is solving problems we didn't even know we had on our 4x4s. With their Recovery Tow Strap Bag, your tow straps are already on the front of your vehicle where you need them when you're in a tough muddy spot. The bag attaches with ITW field buckles to your rig's bull bar or roll cage. No more fumbling around through piles of gear for the one thing that'll get you going again!
03 Harbor Freight/ Badlands Apex Winch
MSRP: $649.99
A Badlands Apex winch is just about the best bang for your buck winch on the market. Equipped with 80 ft. of 3/8 in. UHMW synthetic rope, forged alloy steel hook, and wireless remote, the winch packs enough power to pull your vehicle out of some seriously tough spots. Plus, at such a reasonable price point for a winch, it comes with top-quality no-load line speeds, waterproofing, and an oversized premium tow hook.
04 OTZI/ Modrack Overland Bundle
MSRP: $1,359.99
Hear us out on this one. We know it's an investment, but it's a really awesome bit of 4×4 gear. It totally levels up whatever rear bumper storage setup the overlander in your life is rocking. Check out how much stuff it holds! In addition to the rear tire and storage bag, we see jerry cans, a jack, a cooler, and tons of available storage. Let your imagination run wild!
05 Epic Adventure Outfitters/ Kraken Tire Inflation System
MSRP: $299.00
Air up all 4 tires at once with this tire inflation system! The EPIC MFG team has put together a CAD-designed mounting system that works together the ARB Twin Compressor (linked below!) under your Jeep passenger seat while plumbing air to both sides of the vehicle for easy, simultaneous, 4-tire inflation. They've also created a no-drill installation system and a kit that includes everything you'll need to set up.
06 ARB/ Twin Compressor
MSRP: $616.00
The perfect pairing for the Kraken Tire Inflation System is this ARB twin compressor. Featuring hard anodized cylinder bores for reduced friction, this twin compressor works with all sorts of accessories and gear to air up any 4×4. The convenience of an on-board air compressor, even if you're working manually on individual tires, makes any off-roader's life easier.
07 Rebel Off Road/ Essentials Recovery Kit
MSRP: $250.00
The ultimate recovery gear kit. Every piece of recovery gear the overlander in your life needs is located in one organized package with top quality gear meant for keeping their 4×4 safe. It includes:
1X Overland Vehicle Systems Snatchblock, 20,000Lbs Capacity
2X WARN soft shackles, 20,150Lbs Capacity
1X Pair of ARB Recovery gloves in safety orange
1X Overland Vehicle Systems 30′ X 3″ tow/snatch strap, 30,000Lbs Capacity
1X Overland Vehicle Systems 8′ X 4″ Tree Saver Strap, 40,000Lbs Capacity
08 Hitchfire/ The Ledge Platform
MSRP: $324.99
When it comes time to pack, every vehicle only has so much room. The Ledge Platform provides extra storage outside of your vehicle so nothing gets left behind. The Ledge platform is built to expand the storage of your vehicle without changing your departure angles or trunk accessibility. "At camp I can use this also for our 2-burner stove, or a table to hold my beer ;-). The swing-out works great with side-gate opening rear vehicles, and my departure angle is only minimally impacted," said one reviewer.
09 Step22 Gear/ Reef Visor Panel 
MSRP: $50.00
This visor storage solution has endless possible configurations, and creates storage spaces where you'd never think! It's the perfect mashup of Molle and Velcro storage. Always within close reach, it holds all of your most necessary items safe and secure. Plus, it's made in the USA, and a portion of every dollar spent at Step22 goes directly to wildlife conservation efforts.
10 Radstraps/ Truck Straps
MSRP: $124.99 for a set
We're all about making our lives easier and more streamlined while on the trail. These F-150 truck bed-mounted ratchet straps keep your straps right where you need them, free of tangles, and easily accessible. These factory-fit retractable tie-down plates come in pairs, a set of one, and even in pink. The straps come with stainless steel mounting hardware, and the 1″ strap rates up to 1,200lbs. Currently the straps fit most 2015+ Ford F-Series trucks, but a universal fit model is coming soon.
11 Tuffy Security Products/ Universal Valuables Safe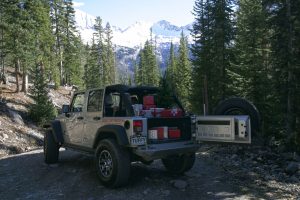 MSRP: $209.00
Tuffy Security Products' Universal Valuables portable safe secures and protects while being able to be carried by hand during travel, transported inside a vehicle, or stored at home or in an office. The inside compartment is lined with carpet to protect the contents, and optional pick-n-pluck foam is available for additional custom sized protection around the valuables. Plus, compression bumpers keep the lid vibration-free when closed. The Pry-Guard locking system with a 10 tumbler double bitted key keeps valuables safe and secure.