Convertible Creeper: Trail Creeper 2.0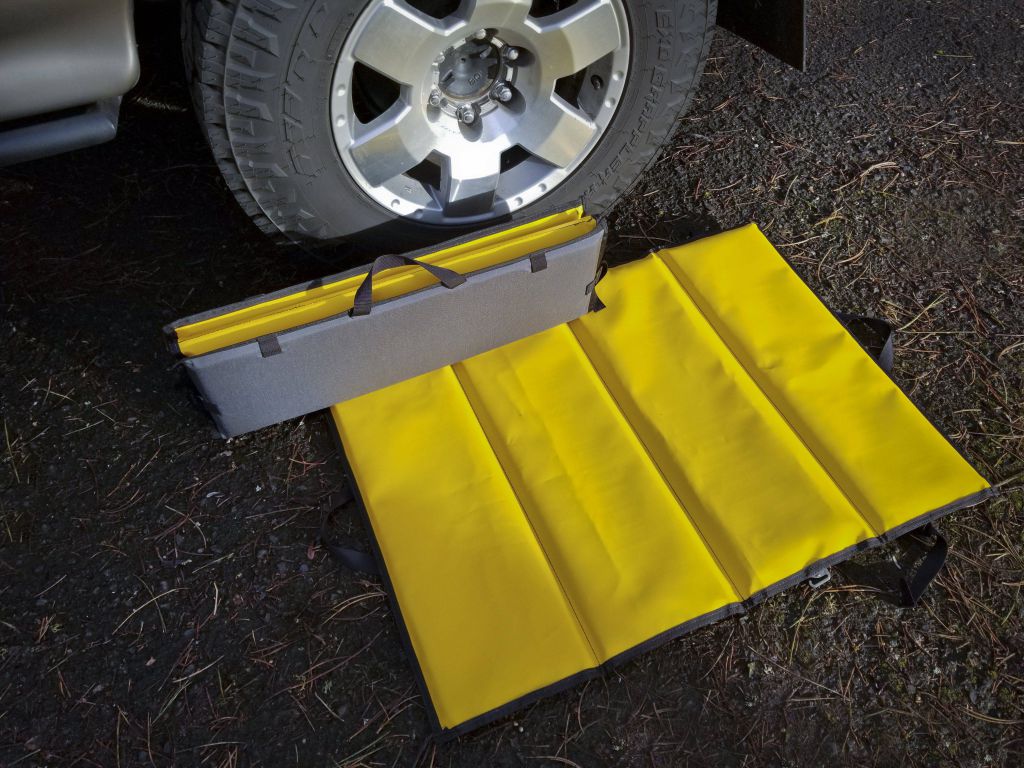 Putting the Trail Creeper 2.0 to the Test
The Trail Creeper (released last year at Expo East), or the newly released Trail Creeper 2.0, is the handiest thing you never knew you needed. This convertible-style floormat can do many more things than just lay on the ground, so we put it to the test. What we found was a versatile kit that any off-roader or adventure enthusiast should own.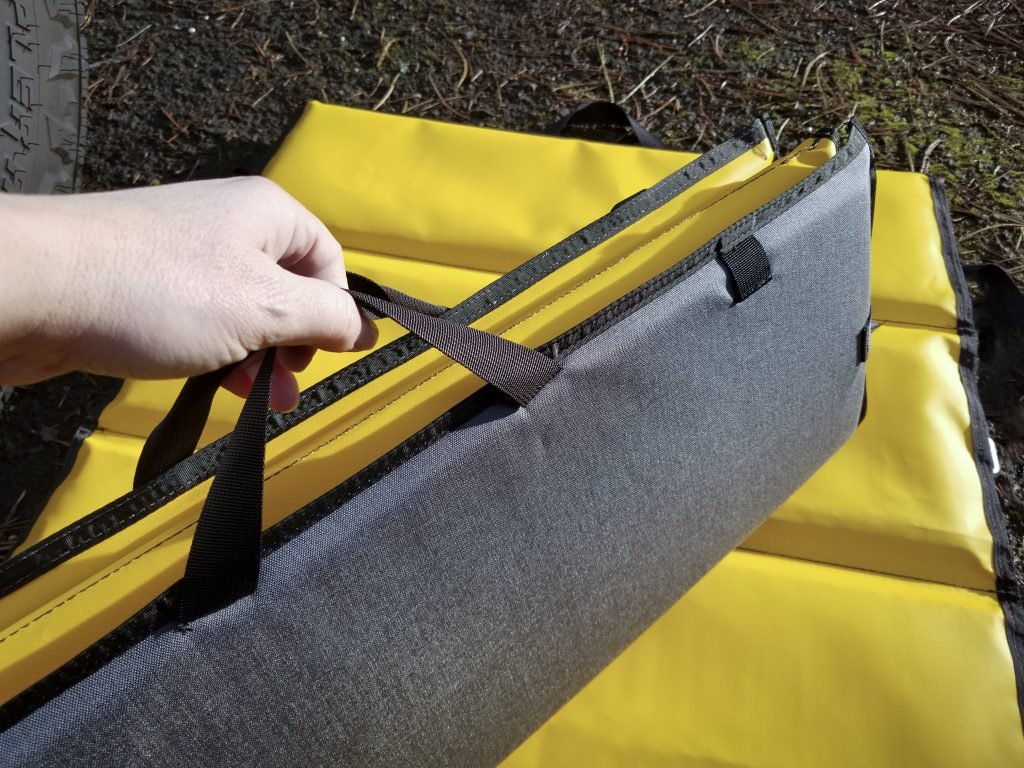 Currently in its second iteration, the Trail Creeper 2.0 folding mat is designed to keep whatever you put on it dry, clean, and contented while using it. Lay it flat, carry things with it, or use it as a signaling device—this ever-evolving mat can be used however you see fit.
How Trail Creeper Came To Be
Keith Wilson, owner of the Trail Creeper, originally created this product because of his own need of lying on something comfortable while doing field repairs on his off-road rig. After losing his job in 2009 because of the 2008 economic slowdown, he came on hard times and only had his Jeep CJ7 to drive. Adding insult to injury, 3 feet of snow fell and stayed most of the winter, leaving a wet and muddy mess when things started to thaw.
Wilson, who needed to work on his rig, found that tarps and plastic were extremely hard to lie on, and cardboard only lasted mere seconds before becoming a saturated mess. "I did a double-take on my daughter's Pack 'n Play and grabbed the bottom that doubles as the carrier and bed. It was perfect for keeping my back dry, and protected my clothes," he says.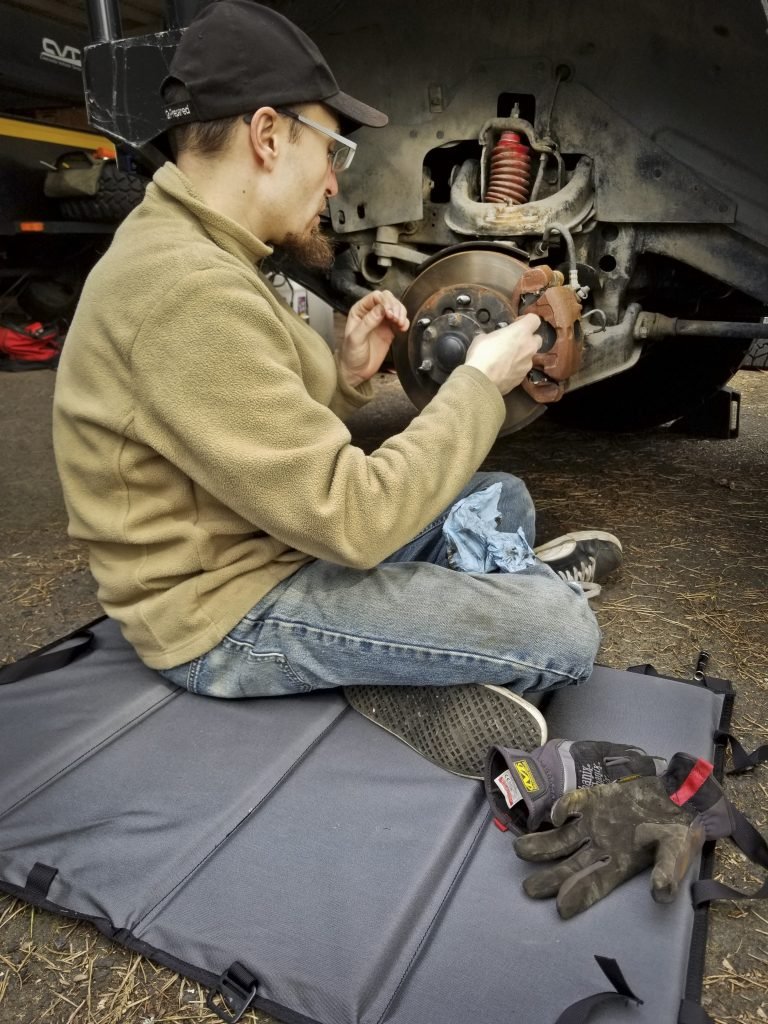 This reused "mat" was used as a creeper, line damper, log carrier, and even a doormat for his tent. It wasn't until he met Blue Ridge Overland Gear (BROG) at Expo East in 2016 when they decided to partner up to create his dream: the next evolution of his daughter's Pack 'n Play mat.
How Does the Trail Creeper 2.0 Work?
The 24×36-inch Trail Creeper 2.0 can be hooked together via small metal hooks to create a multitude of different-sized platforms to suit a plethora of needs. Made from heavy-duty Cordura and thick tarp, this multi-duty mat can tackle various jobs (I'll get into that in a bit). The Trail Creeper's inside does double duty: it boasts corrugated plastic on the bottom, which gives it rigidity, while the top includes a 1/2 inch of closed foam to allow users comfort while wrenching.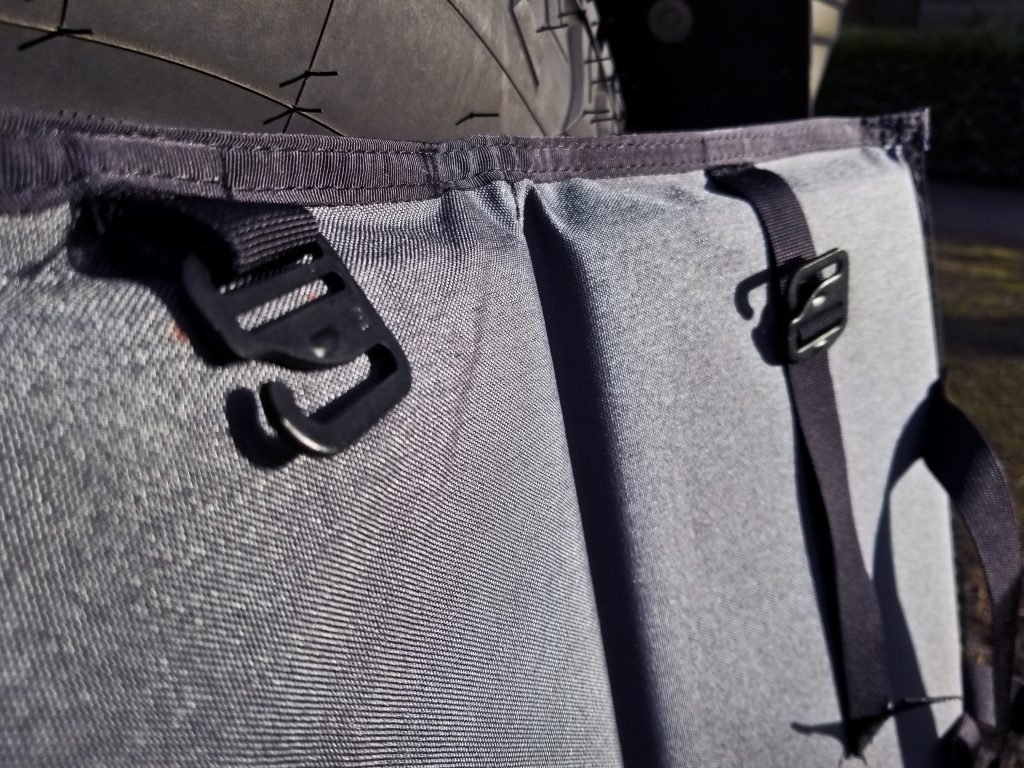 This all-purpose mat is perfect to use while working on your vehicle, but it's also at home while camping. We've found several uses for it: a mat for a ground tent or roof top tent (RTT), kindling hauler when searching for firewood (it has two hefty oversized handles for easy carrying), or even a gardening kneeler to save your knees. It also works well as a dog mat or a great place to rest gear when beach combing or swimming (its bright yellow bottom is waterproof and can easily be cleaned).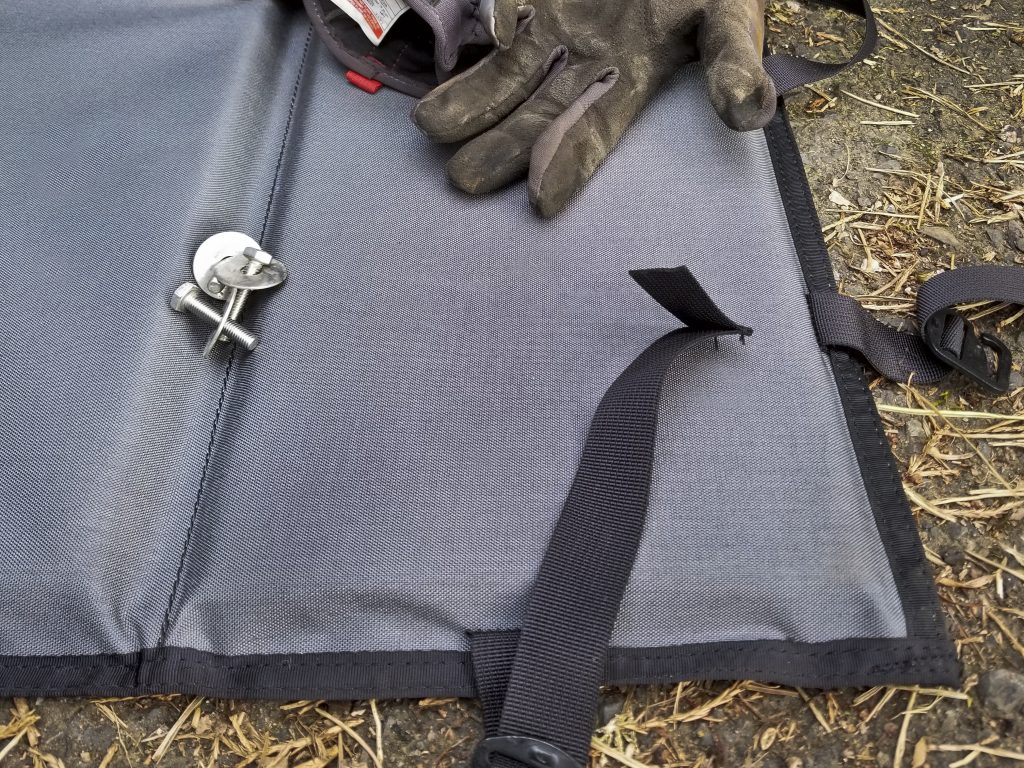 Additionally, the Trail Creeper 2.0 adds a few new features. It showcases a yellow hue that's easy to spot in dusk or dawn situations—helping keep your sanity when finding gear or tools. The Trail Creeper 2.0 also incorporates two extra G-hooks and loops for the soon-to-be-released Creeper Tray, as well as lateral attaching strength for use in emergencies.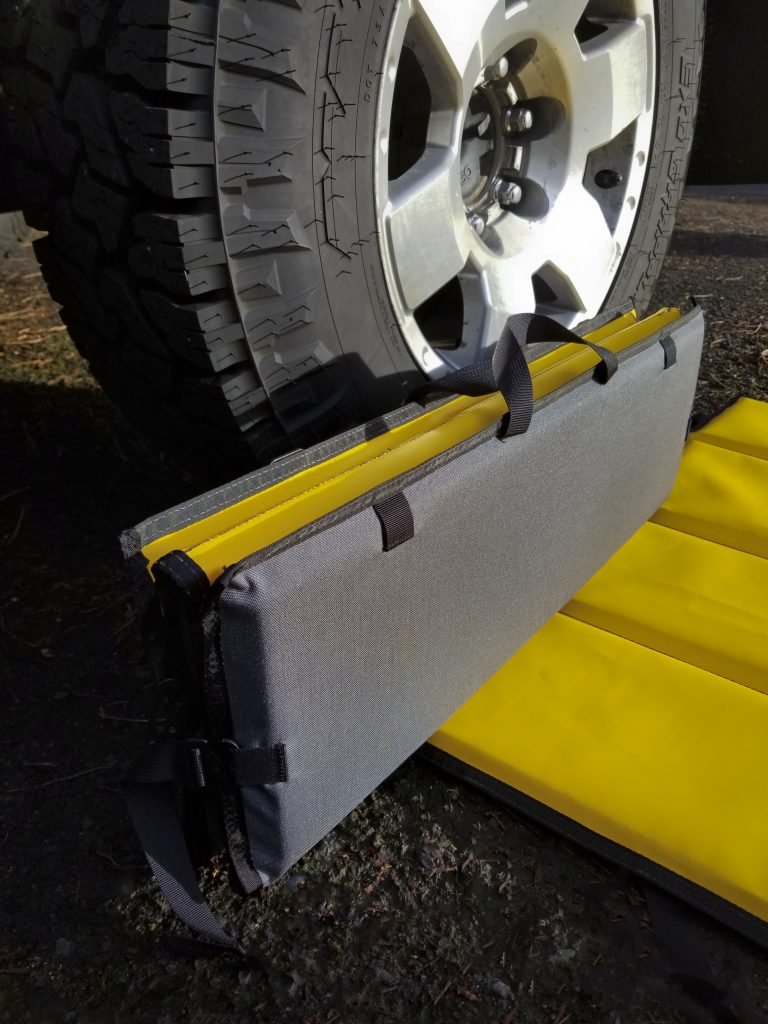 This unique multi-mat can also be used in recoveries: a signaling device (yellow side out), winch damper (the yellow helps to be seen in poor visibility), or even ganged together to create a 36×72 mat for sleeping or lying on.
Wilson spent two years testing and prototyping his design, and since he partnered with BROG to make it happen, we give this product two thumbs up. Versatile, foldable, expandable, and easy to clean, the Trail Creeper 2.0 is worth checking out.
MSRP: $77.99
URL: blueridgeoverlandgear.com