XPEL: Protecting Autos Leads to Protecting Lives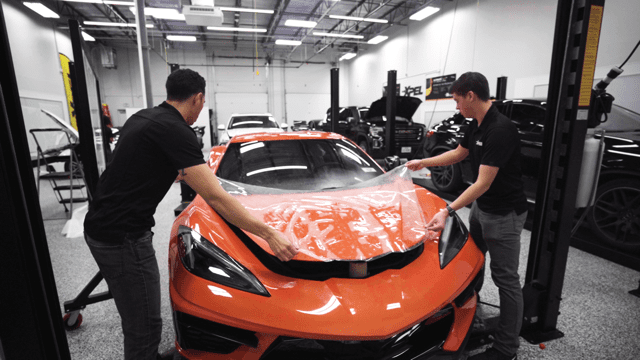 How it All Began
When Tim Hartt started XPEL in 1997, the cofounder of this international company never imagined its success over 23 years from a product that began as a creation to protect paint. He also never imagined this moment in time when the same product would help save lives during the COVID-19 pandemic.
The owner of a car stereo shop, Hartt set up the business in San Antonio, Texas, with the "self-healing protective skin." Its first use was as a scratch guard for paint, glass, and other automotive parts. It evolved into the go-to protection solution for everything from NASCAR, Formula 1, and high-end collector cars to off-road race vehicles. In fact, it acts as a covering for the lights and illumination bars on 4WD vehicles of many types, including UTVs.
Now with operations on six continents, a number of company-owned stores, and approximately 200 full-time employees, XPEL has turned its expertise toward protecting people.
"In the early days of the company, our sights were set on developing a business strategy for the Dallas/Ft. Worth metro area," Harrt, XPEL's VP of technical ops and OEM, explains during a recent interview. "It seemed enormous and was more than enough to keep everyone busy. That led to all of Texas and then all of the U.S. Before we knew it, we had installers in Canada and could technically count ourselves as an international business. Today we sell in over 100 countries and have employees in 10. It's been a wild ride."
Last year heralded some good news for XPEL, as the San Antonio–based company celebrated the consummation of a multi-year program as the "Official Protective Film Partner of Team Penske," the most successful team in motorsports history. And, heading into 2020, it was announced that the first sponsorship for the XPEL yellow livery would adorn the No.1 Dallara/Chevrolet driven by reigning two-time NTT IndyCar Series Champion Josef Newgarden. Plus, beginning with the IndyCar Grand Prix on the Indianapolis Motor Speedway road course and the Texas Indy 600 at Texas Motor Speedway, XPEL foresaw a year where their brand of protection would be celebrated on the podium. (Of note, at the time this article was written, these races were postponed and there is no up-to-date information as to when they will be run.)
Saving Lives in the time of COVID-19
However, as XPEL was moving ahead with its plans to continue to grow its thriving international business in the automotive space and in other arenas, the coronavirus disrupted our world, XPEL's work, and its workforce. Undaunted, the company changed course and found a way to keep its employees busy and do goodwill in the country and beyond.
The project began when a team member shared a conversation he had with a doctor in Texas who was lamenting the shortage of personal protective equipment (PPE). Perhaps the same systems that created protection for cars could be turned toward for the creation of protective materials for medical practitioners and first responders. From idea to execution took only a week and a half.
"We recognized an immediate need for the masks, as well as the fact that auto sales would drop. Our CEO is committed to keeping the team working and doing our part to help in any way we can," Eric Keller, XPEL's national dealership manager, says. "We all have families, and XPEL is run like a family—and families pull together in times of challenge. So, while our automotive business is continuing to roll along, we can repurpose our materials, labor, and our supply chain to create PPE and be able to do so rather quickly."
The XPEL Face Shield is a TPU-based (Thermoplastic Polyurethane) product that is a more expensive material than other face shields, but the business has ample inventory while supply chains of other products are constrained. The physical properties of TPU are ideal for a face shield: transparency, elasticity, and resistance to oil, grease, and abrasion. This use of protective films typically used in the automotive industry could prove to be invaluable given the urgent need for PPE worldwide.
"Once we made the decision, we had a prototype mask within a week. In three weeks, we were manufacturing masks. We went from nothing to 3,000 a day and are working toward 5,000 and more," Keller says. "They are now being used by hospitals, emergency personnel, and first responders."
Using the same proprietary software that has created a comprehensive template bank for automobiles, and the same film used for paint protection on cars, the face shields come in 7- and 9-inch sizes. Current customers include VA hospitals, emergency responders, and others.
"We're committed to first responders and frontline workers who need the face shields. Most folks don't know what our main business is—they just know that we're helping. We expect there are some enthusiasts out there who would be happy to hear where their shield came from, but now is not the time."
A group of Veteran's hospitals also became customers when the XPEL face shields gained favor with Robert Hollocher, executive VP of New Market Veterans LLC. Hollocher, who held the position of deputy director of global operations at the Air and Operations Center of the U.S. Air Force, was impressed by the reliability and price of the XPEL shields. "I now have a good relationship with XPEL and this product that is saving lives for our VA customers."
XPEL is careful to note that the company's core business is to manufacture and distribute automotive paint protection and window films; they are not manufacturers of PPE. The rules that may govern the production of face shields were not under consideration during development. They were simply creating these out of duty to respond to a global emergency. Testing has been done in a "real-world" fashion with health practitioners in the field, and XPEL states the masks are to be sterilized upon individual protocols.
"I'm very proud of what our team has accomplished with the face shields," Harrt says. "Within one week of learning about the shortage, we were able to design, develop, produce, and ship products to those in need. Even as we are seeing signs that the business is starting to return to normal, we intend to continue to supply as long as there are people who need them."
XPEL also produces an anti-microbial film called RX. It has silver ions embedded in the film that inhibits the growth of microbes, odor-causing bacteria, mold, mildew and fungi on the product's surface. Beneficial for screens in hospitals and medical offices, it was also designed for automotive applications, surfaces like part's counters, screens in cars, mobile phones and tablets, as well as other places that could benefit from a protective coating.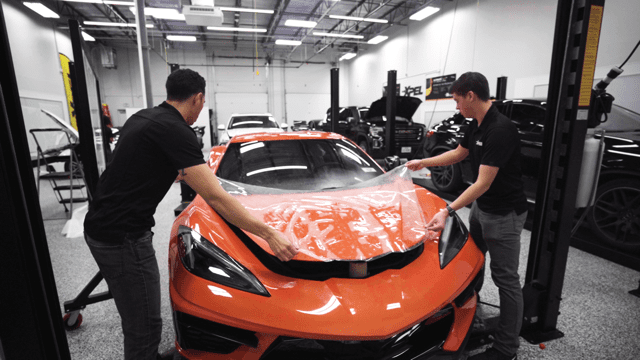 My Personal Experience: Racing a Raptor and the Bronco
I was awestruck when I first witnessed the toughness of XPEL's protective coating in 2009 at the Texas Truck Rodeo sponsored by the Texas Autowriters Association. This annual event provides auto journalists from across the country with an opportunity to evaluate trucks, SUVs, and industry-related aftermarket products. Keller demonstrated the urethane's strength by applying the thin covering on a vehicle's headlamp and then hitting it aggressively with a hammer. When I saw no dents or dings, I became an instant fan of this invisible and durable band-aid. I also realized that XPEL would be a great fortification for protecting the headlamps, outside mirrors, windshield, and sheetmetal of the Ford Raptor I was preparing to race in the Dakar Rally—the world's longest and most-grueling off-road race. As an off-road racer, I was experienced with the vulnerability of these parts in particular and the need to safeguard them from damage, especially during long-distance racing. In fact, non-working lights and holes in the windshield are not only dangerous but can lead to a disqualification during the Dakar Rally.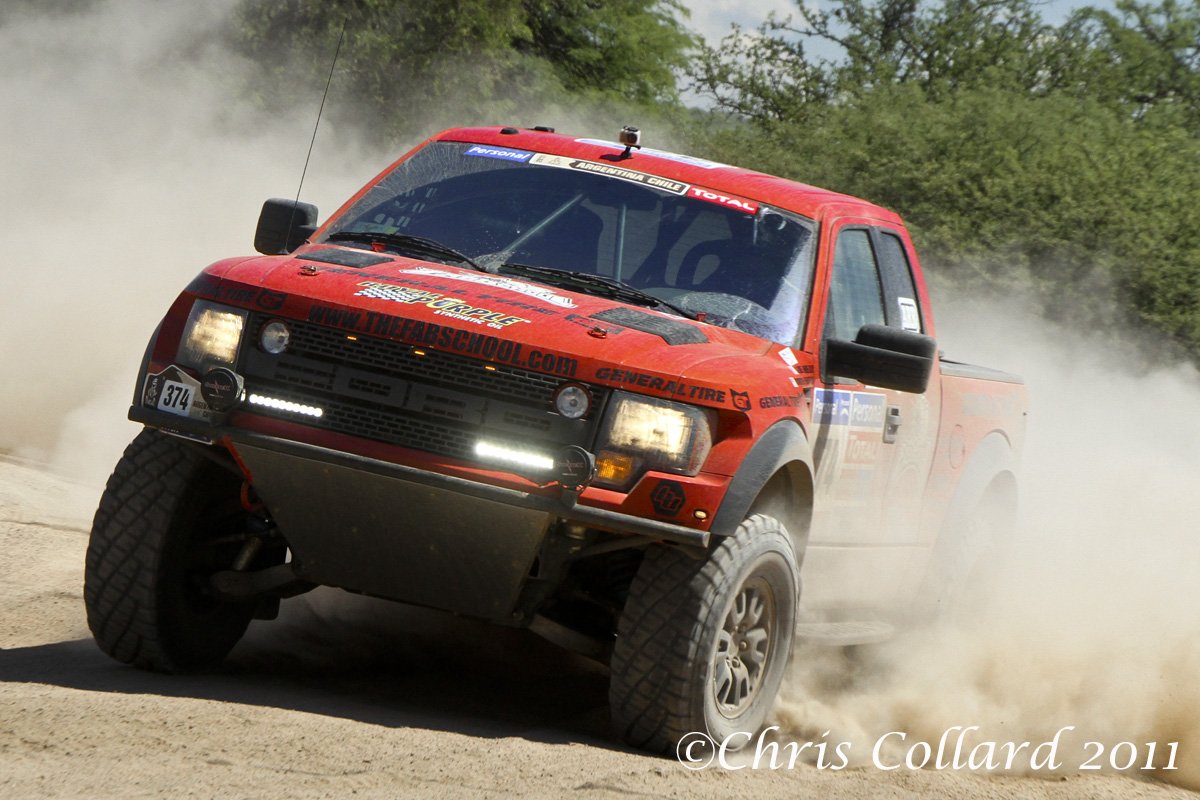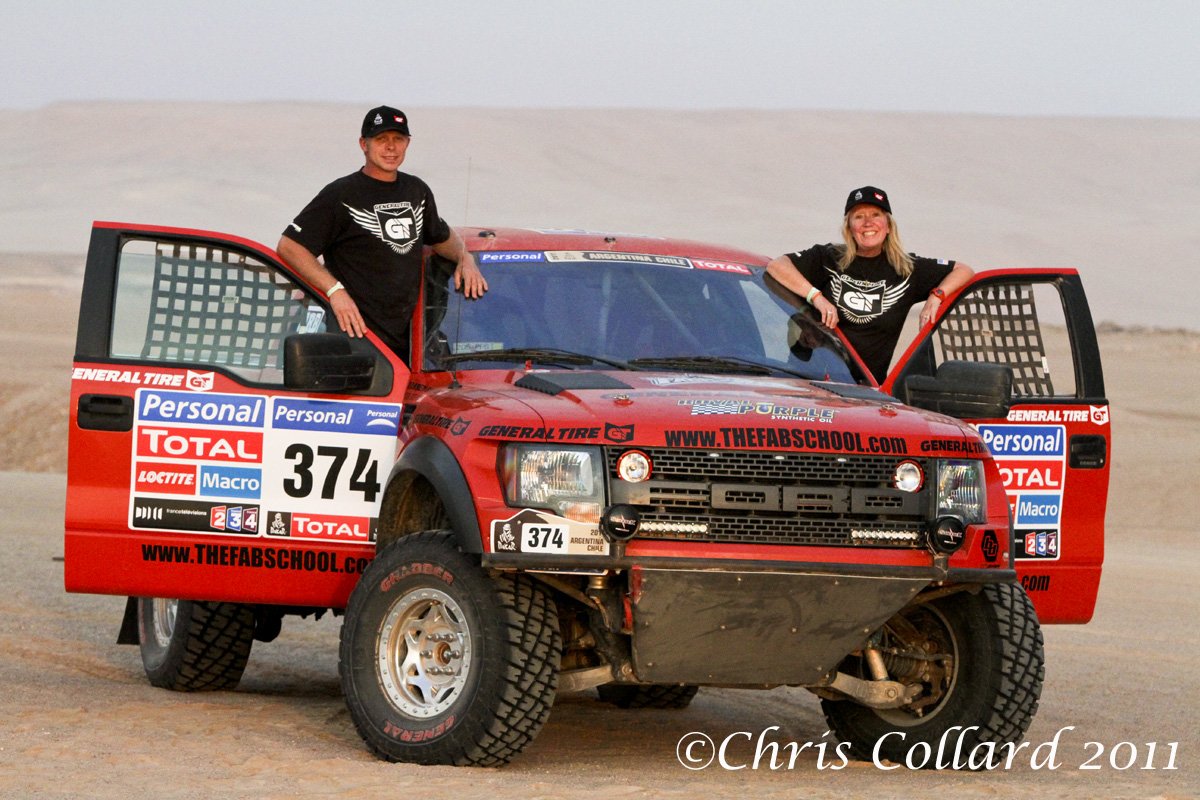 After completing the 2011 Dakar Rally, we removed the XPEL from the front clip of the Raptor and all the "glass" on the truck. Our team was thoroughly impressed; there were no dents or scratches after racing 6,000 miles over aggressive terrain, in addition to 4,000 miles of transit, for a total of 10,000 miles. And, we were delighted to win our class—an added bonus!
As a result of this success with XPEL, I recommended it to Rod Hall as protection on his restored 1968 Ford Bronco. He raced this iconic vehicle in the 2015 and 2016 NORRA Mexican 1000. Similarly, Rod's granddaughter Shelby Hall and her co-driver Amy Lerner raced the Bronco in the 2016 Mint 400. This historical Bronco, protected by XPEL during all three races, remains an icon in the off-roading industry.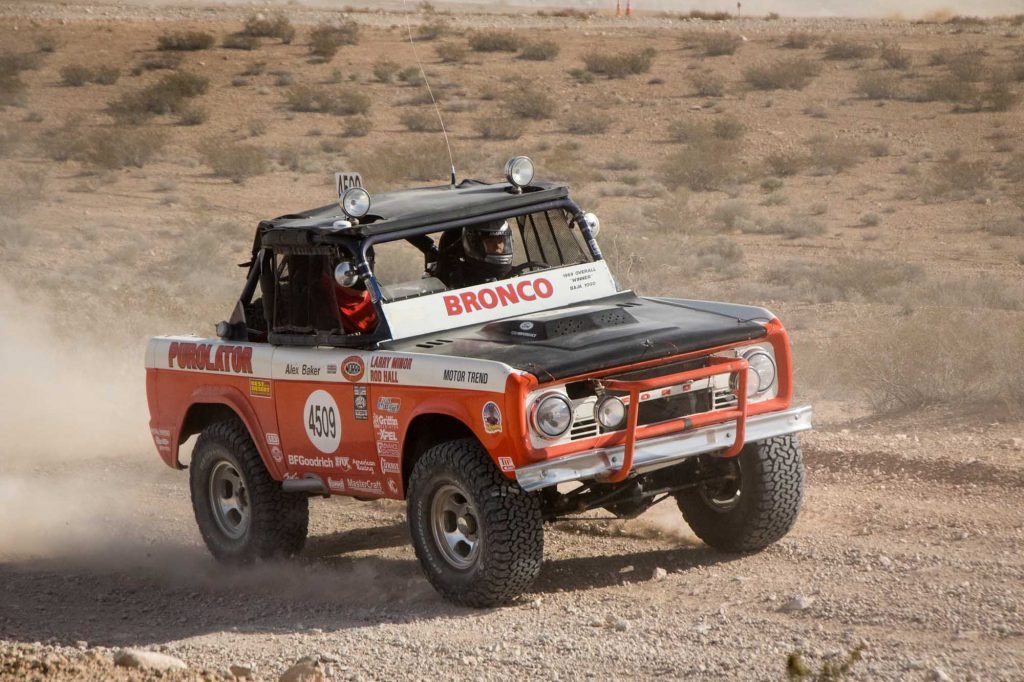 History of Paint Protection Films
While often associated with automobiles, paint protection film (PPF) also has many other uses. Actually, it wasn't even originally developed for automobiles. PPF is a thermoplastic urethane that is also called "clear bra, clear film, or clear paint film." The "self-healing" film is used to protect painted surfaces of autos from stone chips, bug splatters, and minor abrasions. It's also been used on airplanes, RVs, cell phones, electronics, screens, motorcycles, and many other applications.
In fact, PPF was developed and first used by the U.S. military on helicopter rotor blades and other vulnerable parts of military transport vehicles during the Vietnam War. Since rotor blades were vulnerable to damage by flying shrapnel and debris, the military asked 3M to design a lightweight, easy-to-apply solution that was more cost-effective than replacing and repairing rotor blades. As more automotive applications have come to the mainstream arena, the nickname "helicopter tape" has fallen aside, however the military still continues to use applications for a variety of aerospace and other benefits.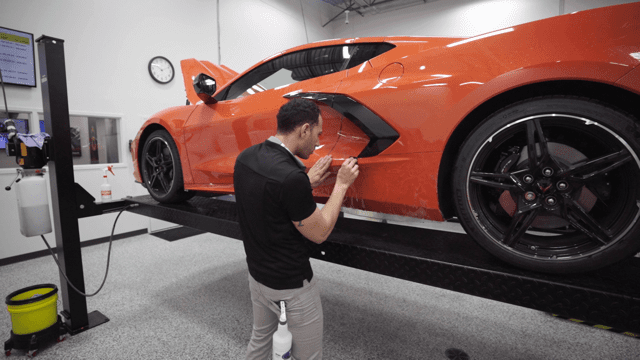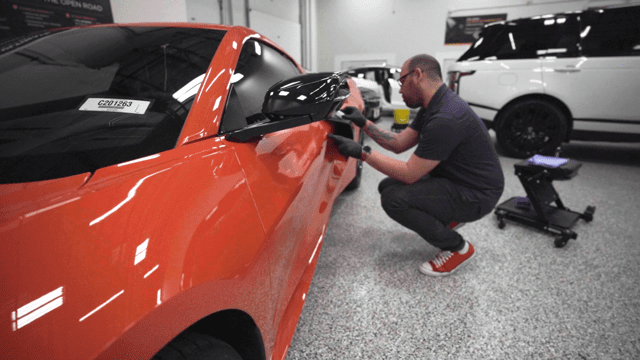 Source:
XPEL
(210) 678-3730
www.xpel.com