The APT65MOTO-G2 Speaker: Sound Enhanced Anywhere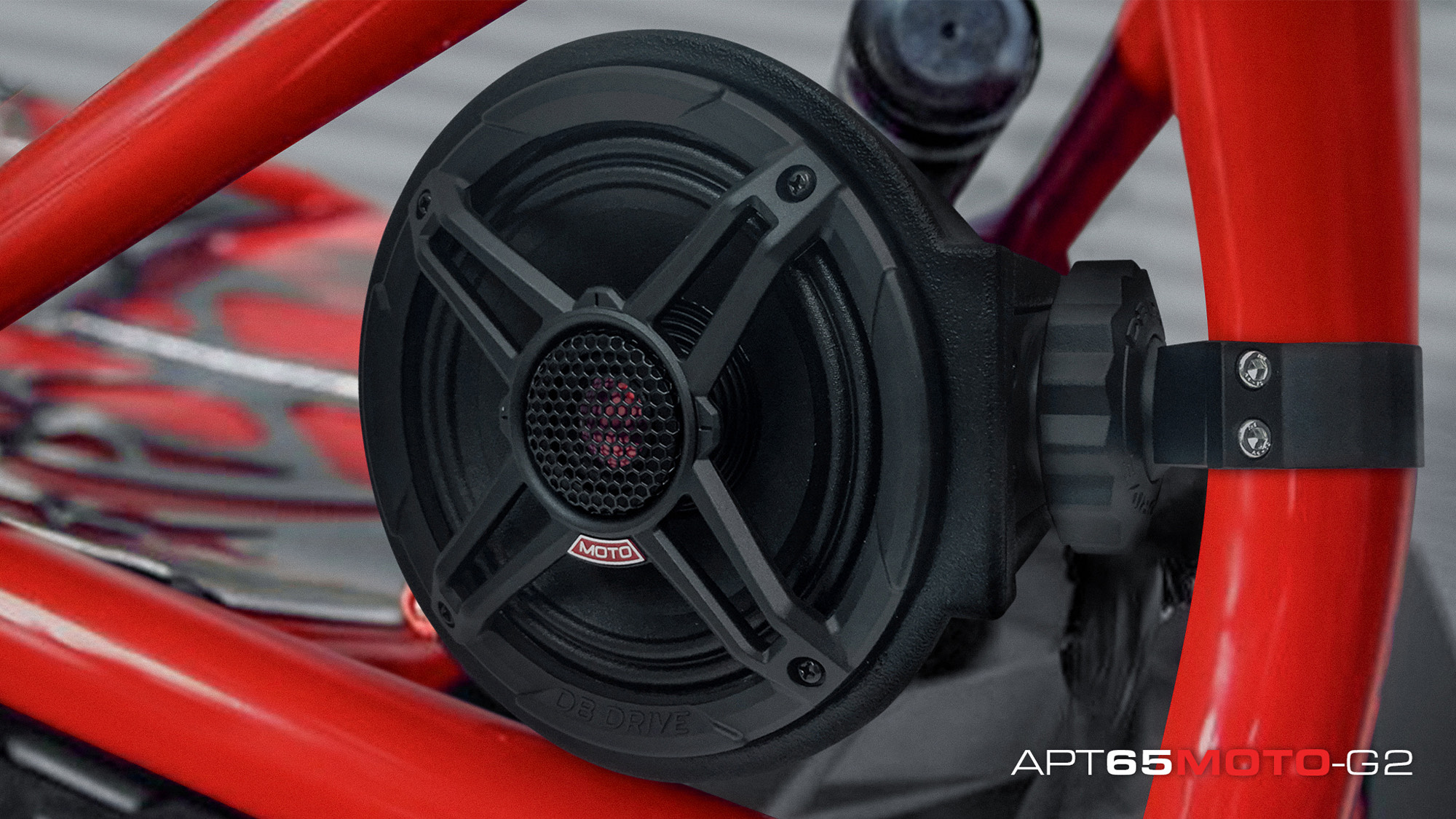 SPONSORED
Enhance your outdoor or off-road experience with clean and crisp music coming out of your DB Drive APT65MOTO-G2 speaker.
Finally, you have a weekend away to enjoy the outdoors and take your UTV out for a spin. You and your buddies are pumped to get away from civilization for a few days to have some fun and enjoy great company. You jump in the vehicle to take off on a drive and realize it would be that much better with your favorite tunes playing, creating the perfect background music for your adventure. That's where DB Drive's APT65MOTO-G2 speaker comes in to fill that void. Hit the dunes, cruise the desert or climb the mountain trails, and you'll be able to listen to your favorite soundtrack—no matter the terrain.
The APT65MOTO-G2 is the ideal speaker to easily hook up to your UTV, ATV, motorcycle or Jeep and get the sound performance you are looking for. It combines pro audio technology into a simple installation form so you can hear quality sound through a helmet or even from the tower of a boat while skiing.
But what good is music if it's constantly competing with ambient noise? The loud rumbling coming from your engine may get in the way of other speakers, but the APT65MOTO-G2 speaker filters out environmental sound with technology to cancel those frequencies, so you don't have to blare your music in order to hear it with clarity. But blare they can! If blasting music is your thing, you'll love how easily these speakers can go from low to loud to completely envelop you in the experience.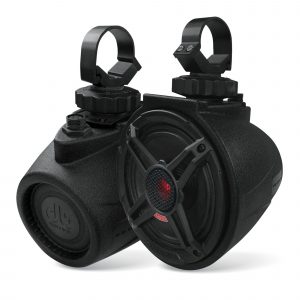 No matter the vehicle, these popular moto mini tower speakers can easily be installed where they'll be accessible with their full swivel and tilt range of motion. They can be effortlessly adjusted 360° so you can choose an optimal position. And no need to worry about them falling. While other speakers may break off a pole with intense vibrations, the APT65MOTO-G2 is extremely lightweight at just 6.5" in size and will remain secure throughout the duration of your bumpiest ride.
Your outdoor experience can easily be enhanced with your favorite song spurring you on to test the limits of your ride. This speaker is rated IP 52 to withstand sun, dust, water and any other elements you may come across during your journey, so no matter how dirty you or your vehicle get, it won't affect the quality of sound. Hit the road with confidence, speed through that mud puddle, kick up some dust and ride through the rain without any fear of losing your music with its UV protection and splash-resistant technology. DB Drive assures longevity of life, too, so you never have to go without it.
So, don't compromise on your next weekend excursion. Play what you want to hear with the APT65MOTO-G2 speaker and have the best ride of your life—guaranteed.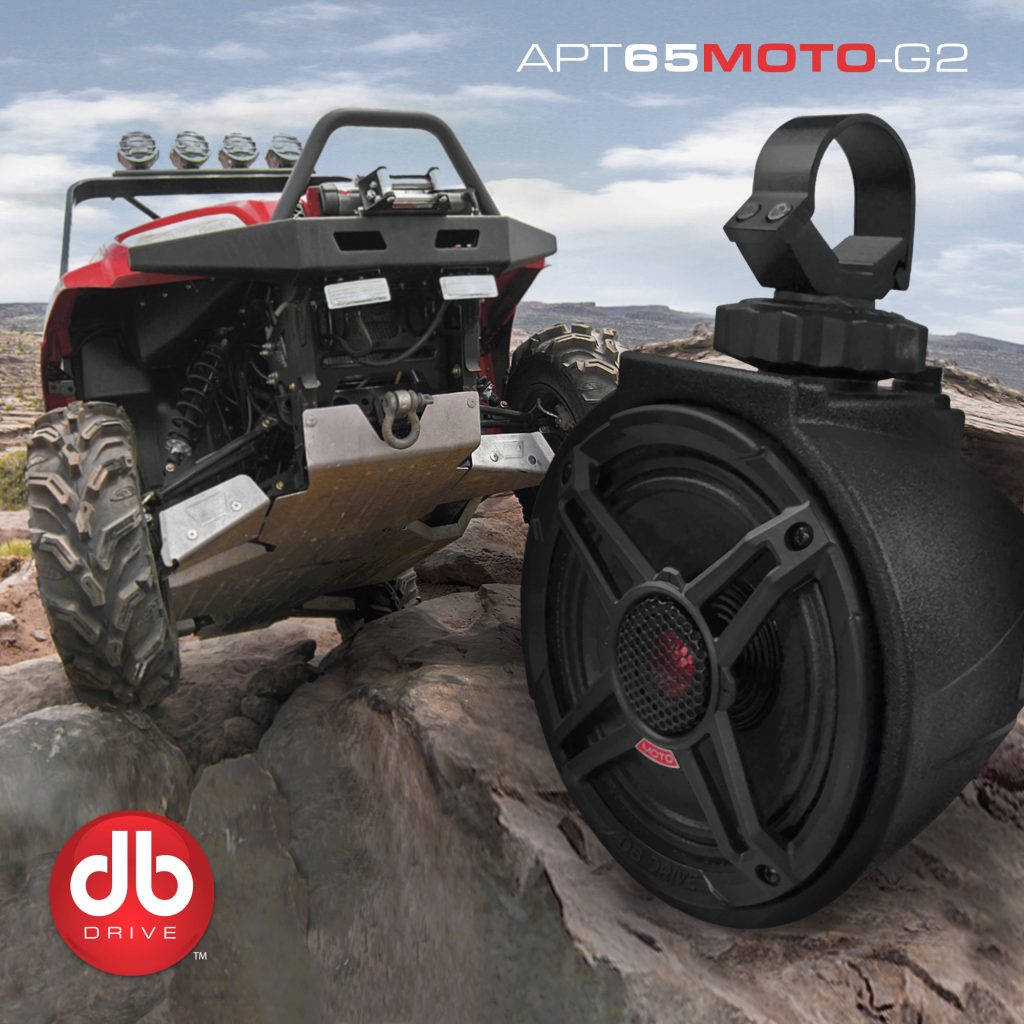 Images courtesy of manufacturer