Ramming Speed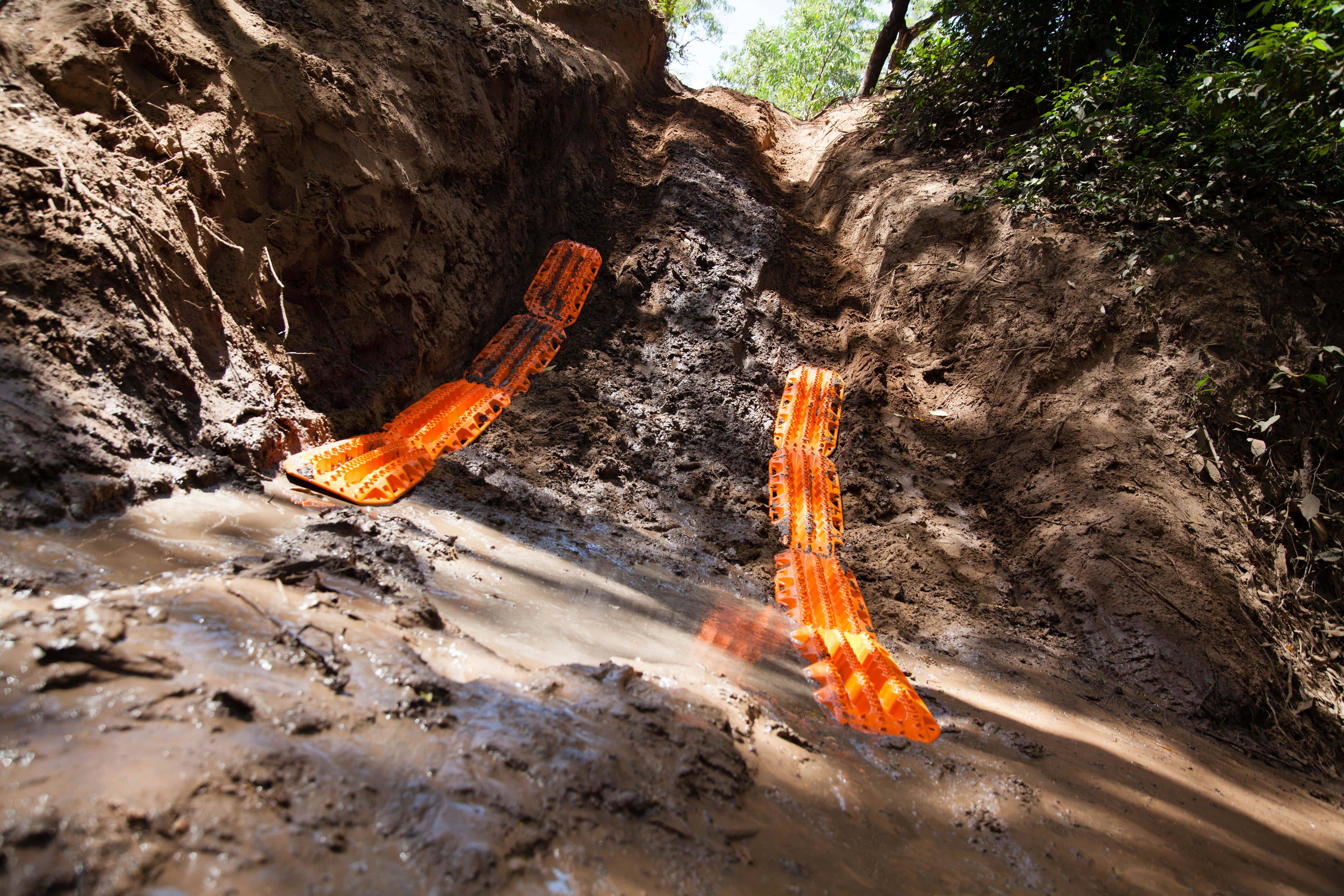 Inertia is your friend. There are so often times that off-roaders will creep into places that require tact with the throttle, rather than a whimper. So what do you do if you crept in, or got caught off guard and now you are stuck? Break out the winch?
Consider your predicament, is there a place to lash your winch onto as a solid anchor? Do you need to actually use the winch in this scenario? After all, winches are pretty dangerous. Why not break out a set of MaxTrax?
Maxtrax are an incredibly useful recovery tool that is lightweight, easy to use, extremely predictable and gets rid of the hassle of using a winch. They are made of UV-stabilized, flexible, super tough reinforced nylon, rather than an injection-molded plastic. And at 7.5 pounds a piece, they're lightweight and easily manageable. Six built-in handles allow a comfortable grip for use as a shovel or securing in awkward situations. At 13 inches wide and 3-3/4 feet long, they're plenty big for recovery, digging, and in some cases, bridging the gap for smaller, tired vehicles. And best of all, they stack together seamlessly. Each MaxTrax is made and inspected in Australia.
They're available in Purple, Orange, Blue, Red, Yellow, Black, Tan and OD Green. Check them out at the MaxTrax website.