The '90s are Back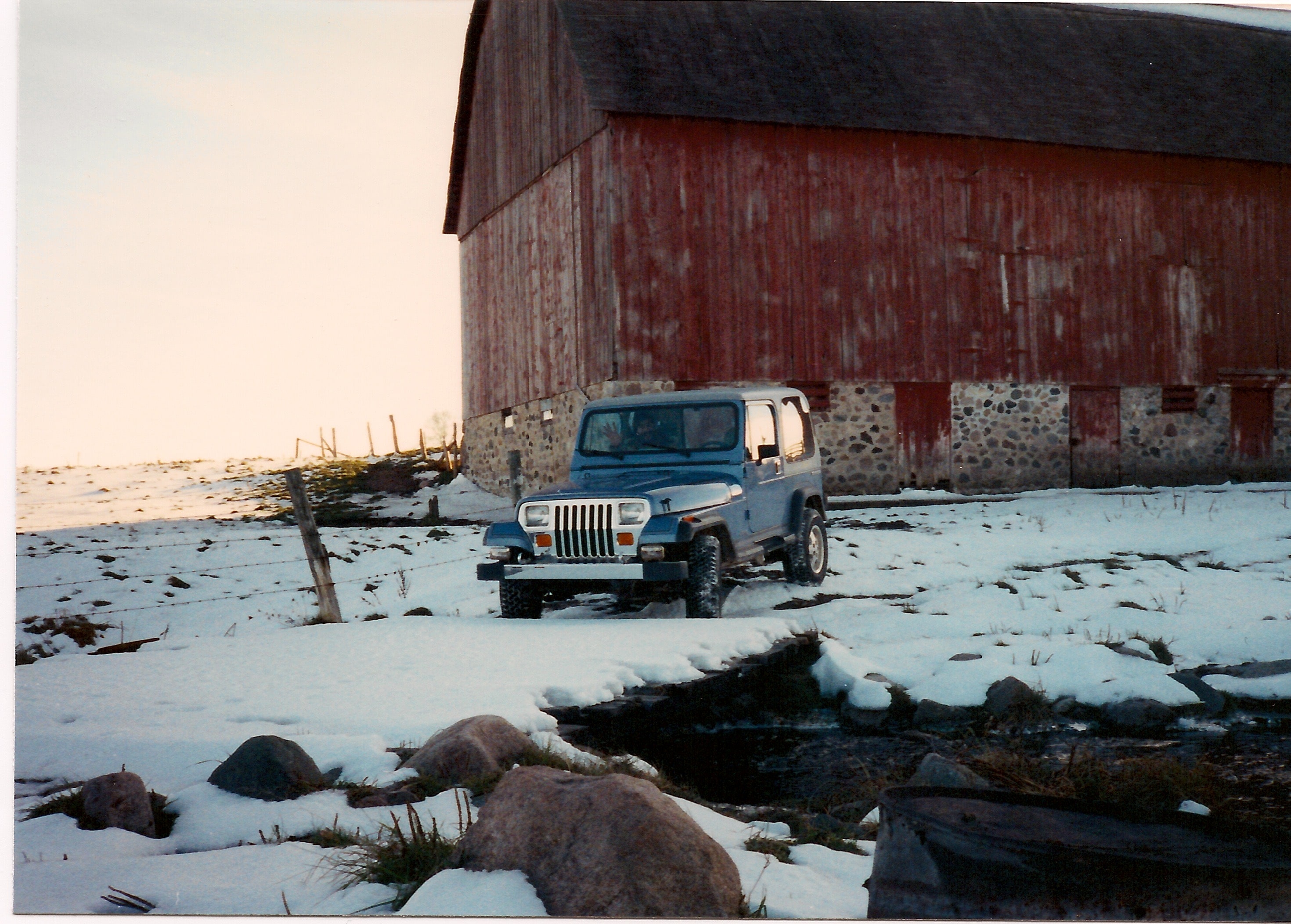 In the age of everyone hating millennials for putting avocado on everything, we can still count on trends coming and going—and one thing that always comes full circle, is style.
Most of the buying power in the world now comes from the age group of people who did not see the first smart phones until they were about to enter or already in college; namely kids who grew up in the 1990s. The auto designs of this era are incredibly distinctive as designers started crossing over from the boxy, square-edged vehicles of the 1970s, to adding curves and soft lines and, for the first time, digital electronics.
Despite how bland they look today, these designs were taking a massive risk, departing from their angular and blocky designs and trying something new. What ended up happening is quite possibly the last great generation of simple off-roaders. Solid front axle designs, dot.com bubble engineering money, good power and emissions, and basic, simple electronics that were nice to have and did not get in the way.
That said, here are the top three vehicles from the 1990s that are quickly becoming instant classics and why you should get one for yourself right now.
1. 80-series Toyota Land Cruiser
Like the classic Land Cruisers that came before it, this variant of the basic design was a first for Toyota, using linked coil sprung suspension onto legacy solid axles front and rear. Additionally, this would be the last offering of Toyota's 4.5L DOHC inline-six engine. This generation was an instant classic from the time it hit the sales floor and is equally comfortable sporting 31-inch street tires or modded all the way up to wearing 37-inch knobbies. Grab one soon, because these are going up in value like crazy.
2. Jeep "XJ" Cherokee
The XJ might not be a 1990s vehicle at heart, being designed and introduced in the 1980s, but it lived most of its life in the '90s, spanning from its introduction in 1984 all the way to 2001. The XJ has proved to be an incredibly reliable and lightweight SUV that defined the segment.
Rolling on Wrangler sourced solid front and rear axles, it was the test bed for the coilover five-link front suspension that would find itself in the Wrangler. While some have been rode hard and put away wet, and their monocoque unibody frame tired and squeaky, these can be brought back to life with some help stiffening the frame rails that run along the bottom of the shell. These were the original four-door Wranglers.
3. 9th-gen Ford F-Series "OBS" and 5th-gen Bronco
OBS (old body style) Ford trucks were introduced in 1992 and have been instant classics since then. They rock a multitude of engines, from the famous "300" 4.9L inline-six engine up to the 351 "Windsor" V-8 engine. These trucks sport classic paint combinations and styling and have been workhorses of the commercial sector for decades. Durable, reliable, and available in wide numbers, these trucks can still be had in great shape for dirt cheap.
Broncos however, are a different story. These vehicles were widely used with the United States Forestry Service painted in USFS Green, and are some of the most sought after vehicles from the 1990s today.