NEW ISSUE! TREAD May/June 2020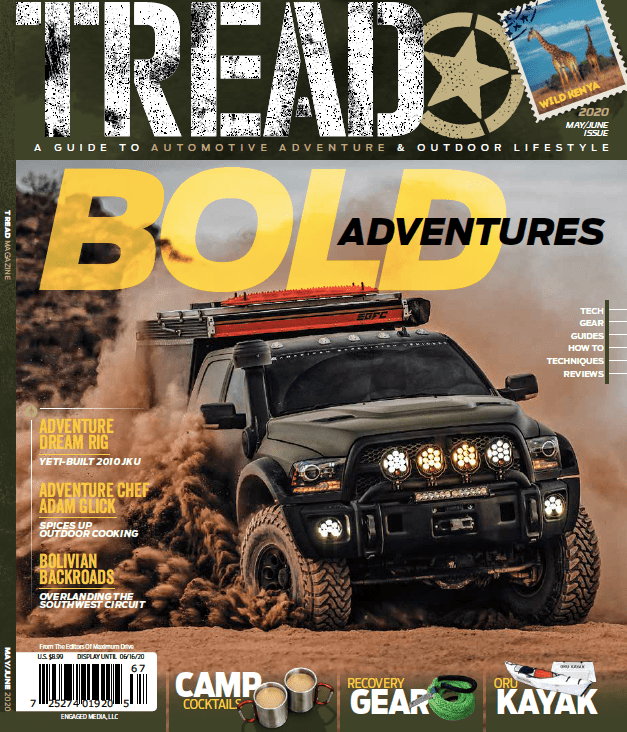 May/June 2020 – What's Inside?
Issue Twenty-Five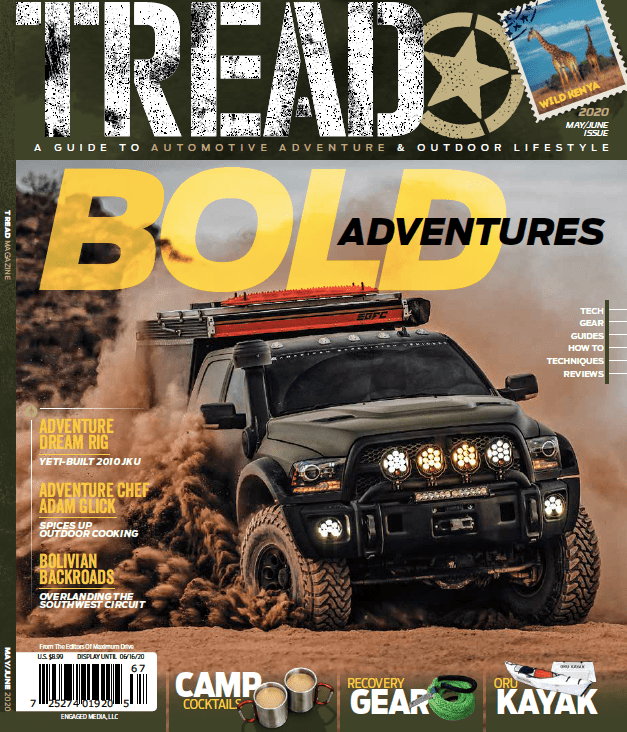 The May/June 2020 issue of TREAD is one you won't want to miss. Let us bring the adventure to you. Come along on epic travels, get inspired by builds from some of your favorites, gather ideas for tasty food and drinks while out on the trail, and read stories of courage and adventure.
Action packed, the adventure awaits you in this issue. Explore Kenya with Dan Grec as he captures photos of wildlife and offers a peek into the foreign land. Travel with Ashley and Richard  on the Lagunas Route in Bolivia. Admire the beauty captured behind Richard's lens of the secluded glacial salt lakes as Ashley tells the tale of their journey.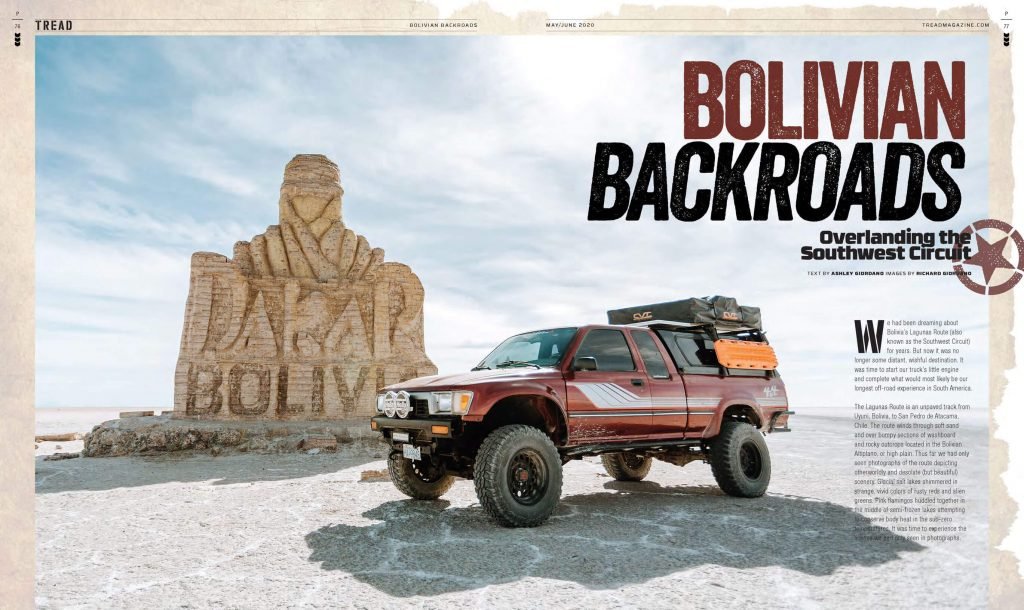 Resident Feature Editor Bryon Dorr shares his love for kayaking and explains why you simply need to get out there and try it. The Rebelles are back again to show how women are unstoppable and up for any challenge. Standout teams were interviewed to give us a glimpse into their worlds and learn how and why they got involved in the Rebelle Rally.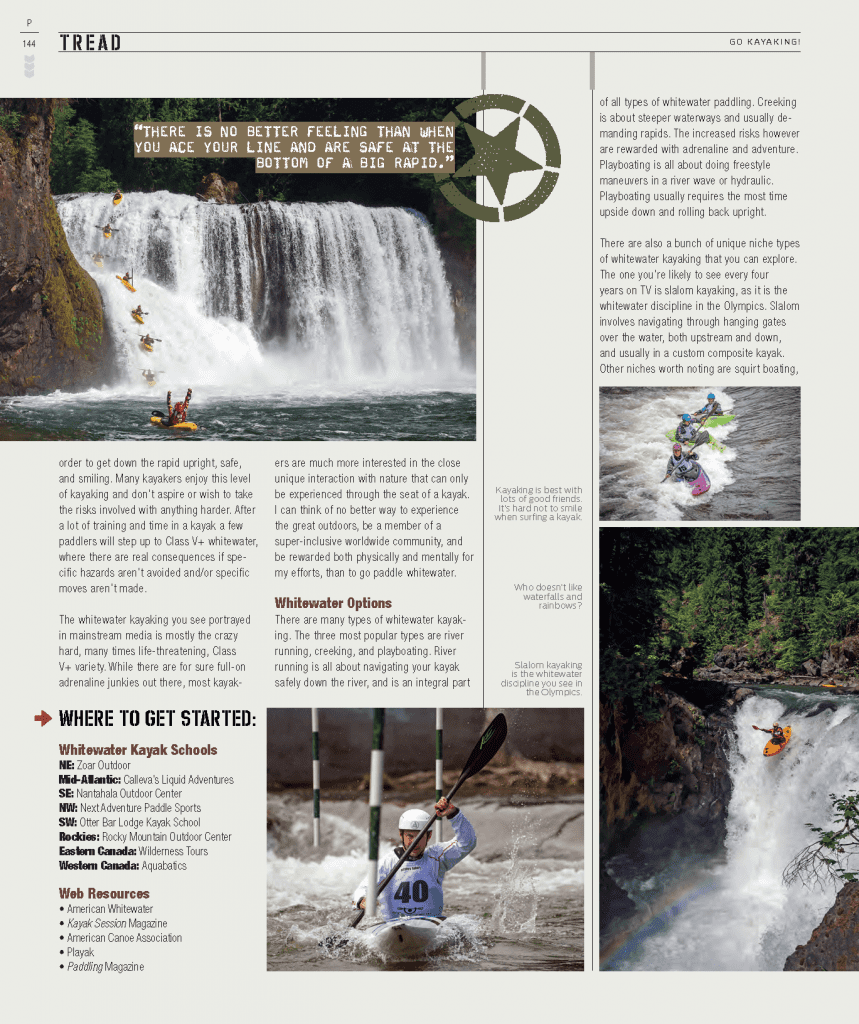 The feature trucks this go-around speak for themselves, and the stories behind the builds are definitely worth the read. The Brownells Yeti-built Adventure Dream Rig is unstoppable, but more than that, the creativity, thought, and features incorporated into this Jeep are one of a kind. You'll want to read about what went into this beast of a machine. And if you haven't seen it yet, you need to.
Get the scoop on why AJ van de Water swapped his 4Runner for the AEV Prospector XL.  What was the catalyst for such a big change? Is this a trend we'll be seeing more of?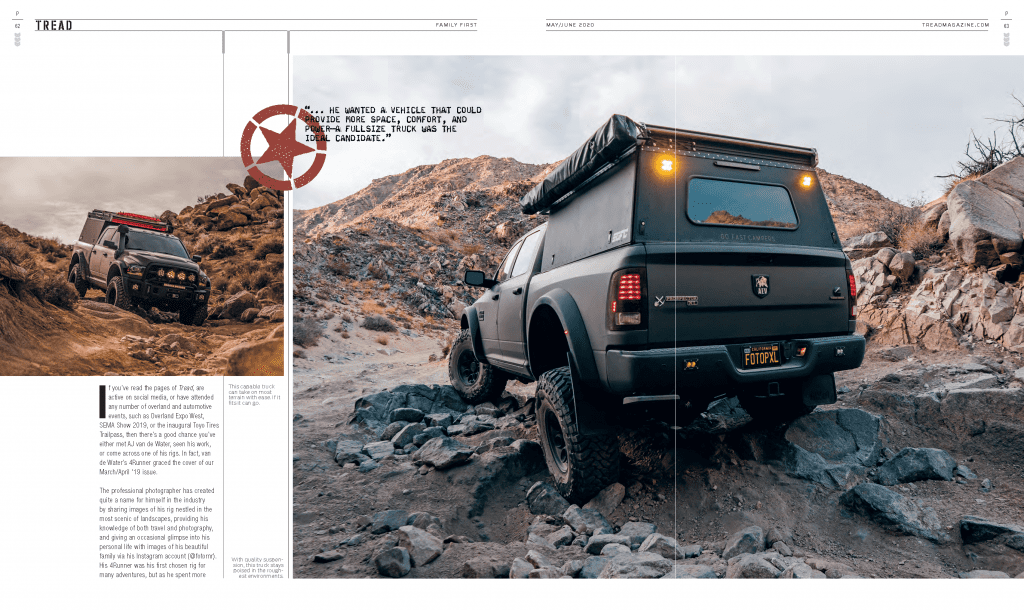 Bringing a bit of a twist, this issue includes ideas to keep your palate wet and your tummy full. Gather ideas for some easy-to-prepare cocktails for when out on the trail. Minimal ingredients and easy prep highlight the selected options. And just because you're camping doesn't mean you need to eat unhealthy or skimp. Healthy Eating Hacks gives tips on how to watch your waistline when away from your kitchen at home. New additions to the TREAD team, Linhbergh and Karissa, remind us why food is such an enjoyed experience that evokes emotion and spurs memories with their Camp Chef Mountaineer in Getting Lost In Memories with Food. We know you're already drooling.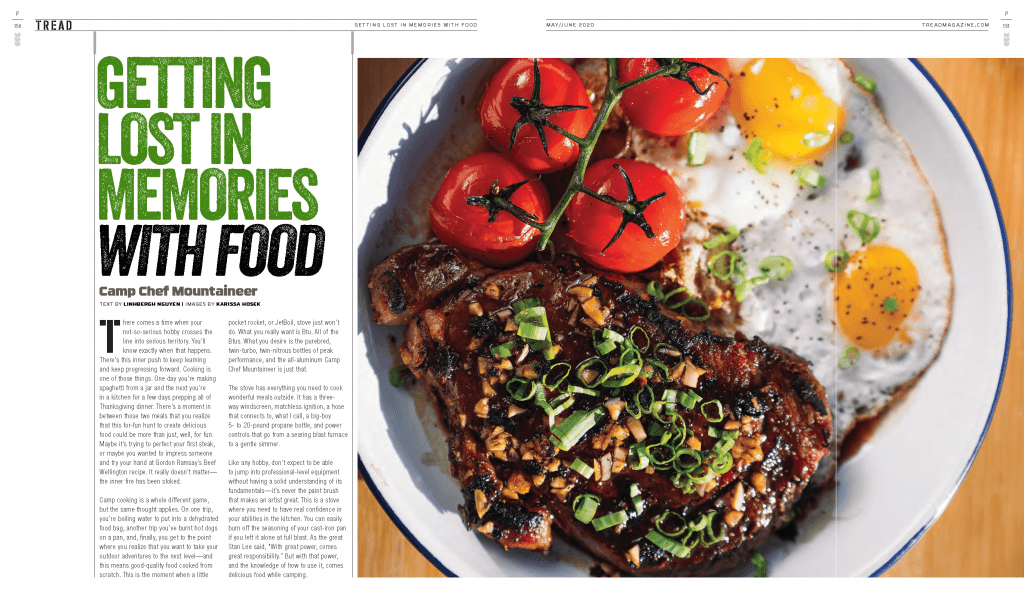 And if that isn't enough, meet Chef Adam Glick who will convince you that delicious outdoor cooking can happen anywhere. All you need are the right tools for your craft, a hole or berm to build a fire, and an appetite. Read how his career as a yacht chef led him to exploring land to share with others his gift of cooking and love for the outdoors.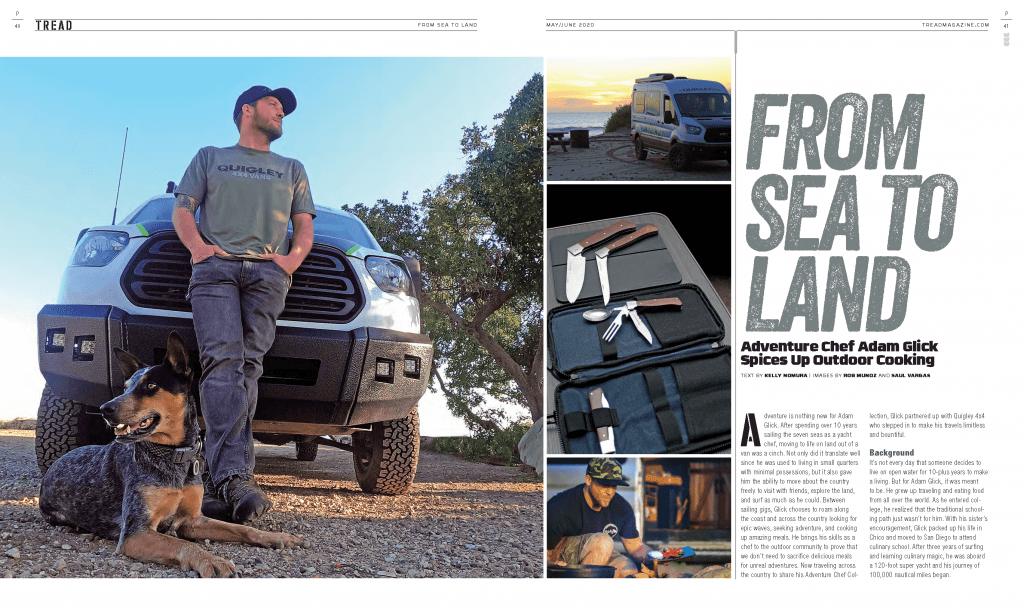 And of course, we can't forget the gear. As usual we bring you some new products as well as some tried-and-true gear you'll want in your rig. With recovery gear being something most buy early on, helpful information to make sound purchases within your budget is key. After reading Strap In, you'll know what materials to look for and questions to consider before you click your mouse or swipe your card.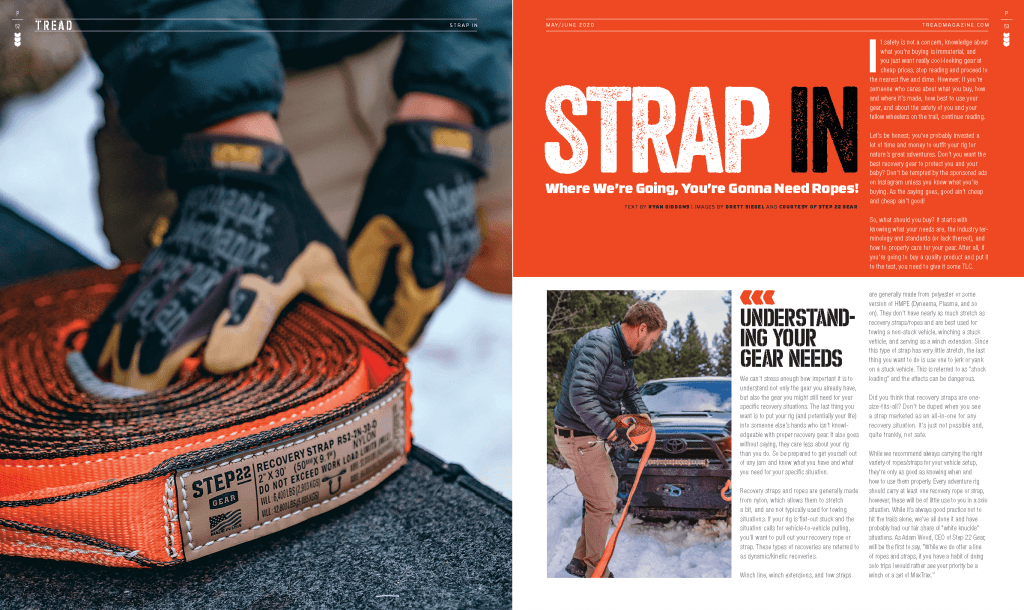 With much more page-turning content, gorgeous photography, and interesting stories, this is one issue you'll read cover to cover and most likely return to for some inspiration down the road.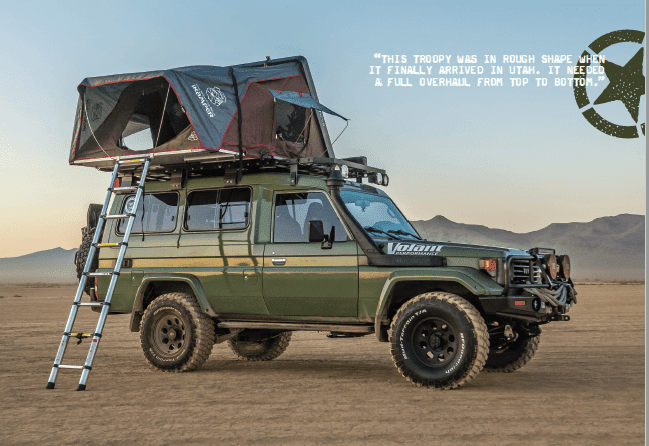 We at TREAD hope that everyone is staying safe and healthy. We know these are trying times and that itch to #getoutdoors is even stronger. We appreciate, respect, and applaud your decision to #stayhome at this volatile time. When you're seeking adventure, we're here to help ease the pain until you can get back out there. TREAD brings the outdoor adventure to you. For those who don't want to leave home, have it sent direct to you by ordering online.
ORDER ONLINE HERE
(Preorder now to ship out at on-sale date: 4/14/20.)
Stay safe. We wish you and your loved ones continued health and wellness.