ACCESSORIES FOR YOUR TACO.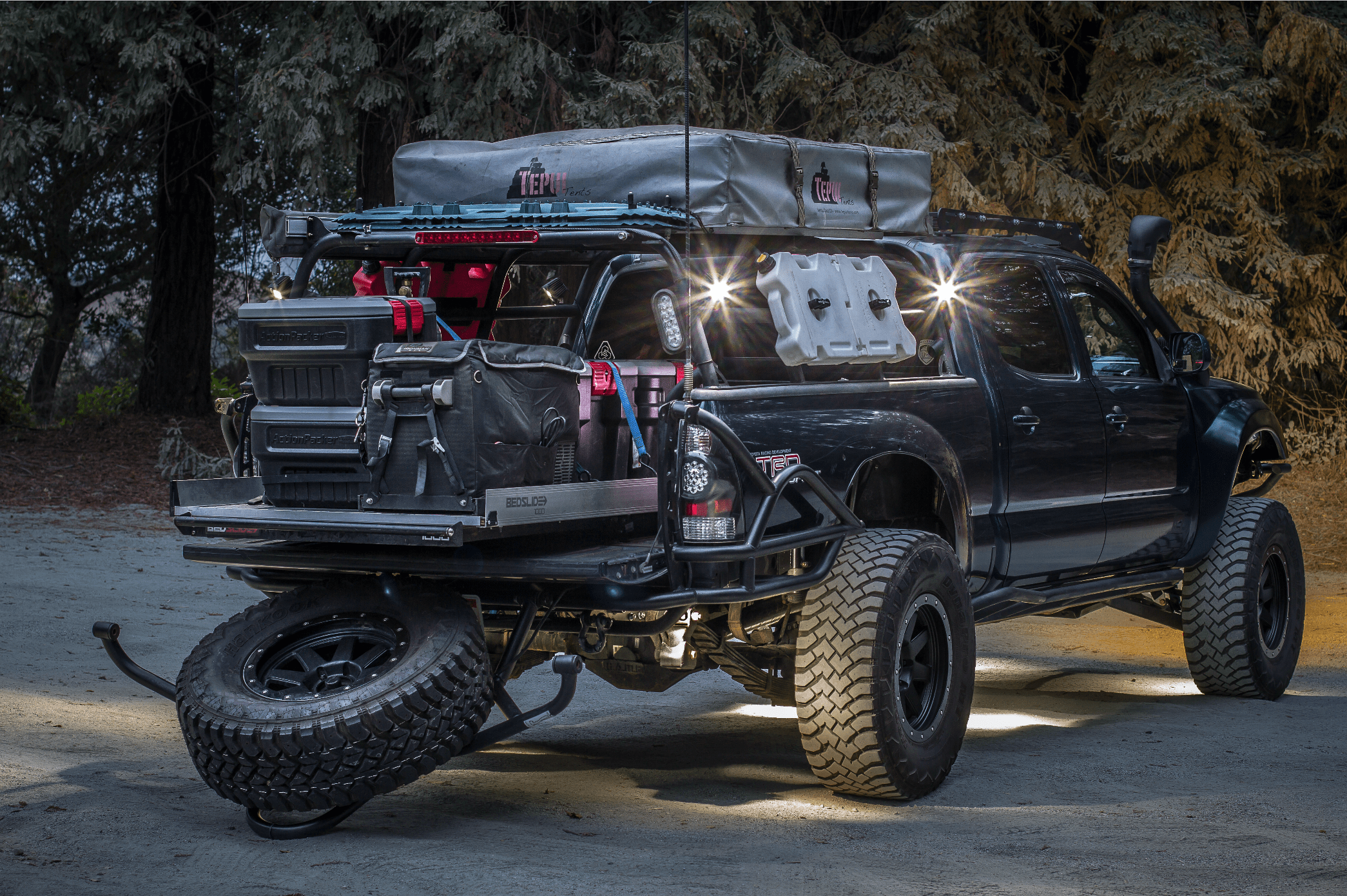 The new Toyota Tacoma is more than a head turner. So much so that I went shopping for one and then the dilemma struck.
Crew cab? Check. Magnetic Gray Metallic paint? Maybe? Blue? Check! 3.5-liter V6? Present. Optional 2-inch receiver hitch? Ditto. Brand-spanking new with temporary tags and no license plate? Yes, even that, too.
TRD Off-Road? Hang on a second. That one's a TRD Sport.
Together they represent at least 40 percent of Tacoma sales. The two are identically-equipped as far as interior trimmings go. And they cost exactly the same when the cab, engine, transmission and drive-type selections match. The differences boil down to things we can see here in the parking lot — mostly.
The rear bumper end caps jump out immediately. They're chrome on our TRD Off-Road and painted body-color on the Sport. The fender flare difference is subtle, owing to the particular color of these trucks. They again match the body color on the Sport, but a TRD Off-Road wears textured and unpainted black ones that are more resistant to stone chips and better at concealing the "desert stripe" you get from driving on narrow brush-covered trails.