Team Overland Helps Veterans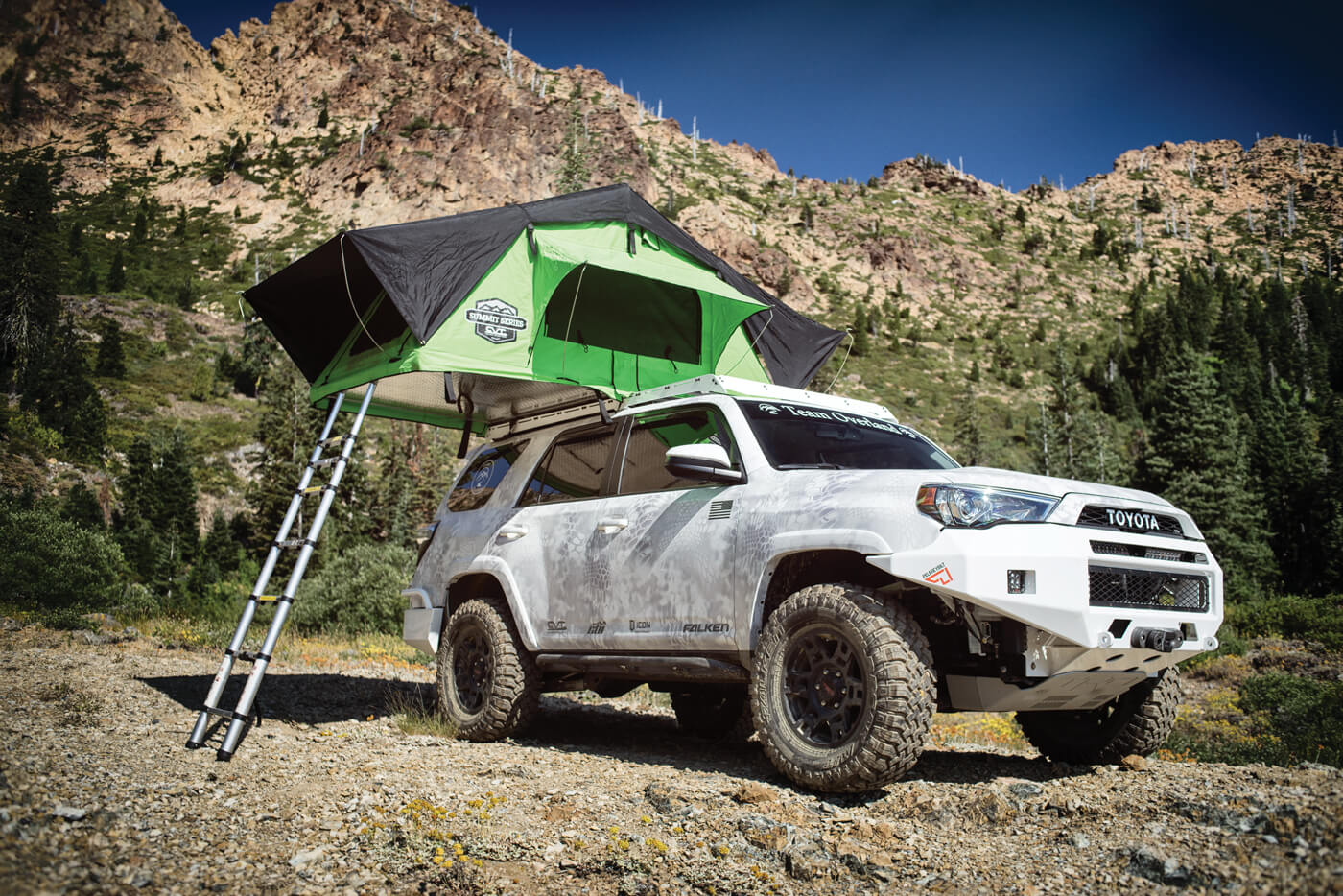 Team Overland's Mission
Team Overland is dedicated to helping veterans—many of whom are suffering from post-traumatic stress disorder (PTSD)—overcome their struggles to re-enter civilian society. It's a serious problem, with about 25 percent of all vets—roughly 5.5 million people—dealing with service-related disabilities. And it should be said that this is about more than merely a bunch of guys going camping. For one thing, Team Overland is no boys' club.
On a trip to the Cascade mountain range, Mark Havniear guided a group of female veterans to the Hershberger Fire Lookout, where they could see a stunning view that stretches a 100 miles in all directions.
Also, the team has a strong partnership with non-military volunteers, which is an obvious advantage in helping vets and civilians seek common ground.
Operations are growing quickly, too. The IRS recognized Team Overland as a 501(3)(c) last March, so that contributions are now tax-deductible, while its sponsorship list includes many of the same names that supplied the truck modification hardware. Among them: Icon Vehicle Dynamics, Falken Tire, Cascadia Vehicle Tents, Pelfreybilt Off-Road, CBI Off Road Fab and Warn Industries. Team Overland also was a recent recipient of a $10,000 grant from the faith-based Arthur R. Dubs Foundation.
More importantly, the organization is all-in on its mission to assist veterans. No team members take a salary, with Havniear also working as a peer-support specialist helping homeless veterans. Nor do veterans ever have to pay a dime, whether they're on an excursion to Joshua Tree National Park or Red Butte in northern California.
For more information, please visit TeamOverland.org