ICON Vehicle Dynamics
Industry Leader in Performance Off-Road Suspensions
ICON Vehicle Dynamics is a premier off-road suspension and accessory manufacturer based out of Riverside, California. Since 2008, ICON has been developing products that redefine the limits of what a "stock" vehicle is capable of with bolt-on systems that include race-inspired shock absorbers, control arms, leaf springs, coil springs, bumpstops, and much more. From humble beginnings in a small facility with a relatively niche product offering, ICON quickly grew to be the industry leader in Toyota and Ford Super Duty performance suspension components. Over the last decade the company has expanded their product line to cover just about every truck or SUV that you'll find out on the trail, both in the States as well as many popular applications that you see in off-road use internationally. Through a customer-driven, technology-influenced, engineering-oriented approach, ICON strives to offer products that represent perfection in both function and aesthetics.
Holistic Engineering Approach
ICON suspension systems are much more than your standard "lift kit." Through a process ICON has dubbed their "holistic engineering approach," ICON analyzes a vehicle from front to back in an effort to find any functional disadvantages that may be addressed in product development. Rather than focus solely on increasing lift height of a given vehicle, ICON engineers develop vehicle-specific components that maximize wheel travel and ride quality for the best performance possible on and off road. These components are then organized into several staged systems, allowing the end user to choose the level of performance that suits their driving style. ICON's ability to provide enthusiasts with complete suspension systems means that off-roaders can rest easy knowing they're bolting on a set of products designed to work with each other.
While ICON's strict manufacturing standards and quality control are satisfactory for much of their catalog to go from development to production, a select few products are pulled aside for a more rigorous validation called the "ICON1K" test. This process requires that a product satisfy the demands of the IVD engineering team for 1,000 off-road-only miles while being punished in some of the harshest terrain the Mojave Desert has to offer. The wide variety of terrain paired with the real-world elements of "spirited" off-roading provides an extra layer of confidence that products that pass this test will truly stand up to whatever they are put up against.
ICON also tests their products in an even more extreme manner year-round by competing in select desert racing, Ultra 4, and LOORRS short course competition. By partnering with select drivers and teams, ICON builds custom-tailored shocks that utilize the same internal parts that are found in their off-the-shelf products. In an atmosphere where data evaluation and fine-tuning is key to success, these race efforts help ICON engineers accelerate testing and continually improve on the product line.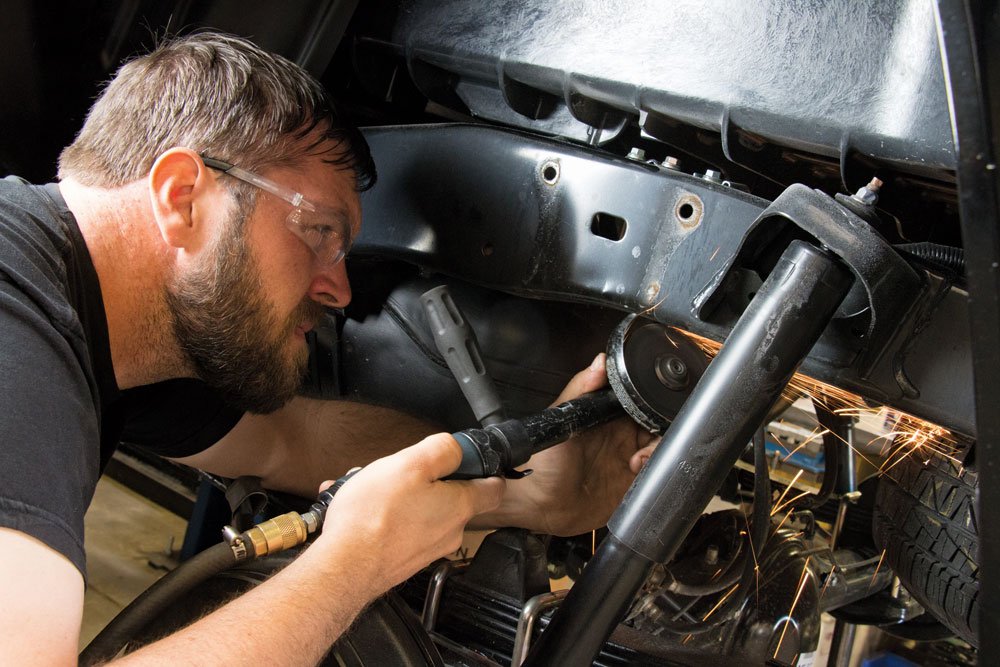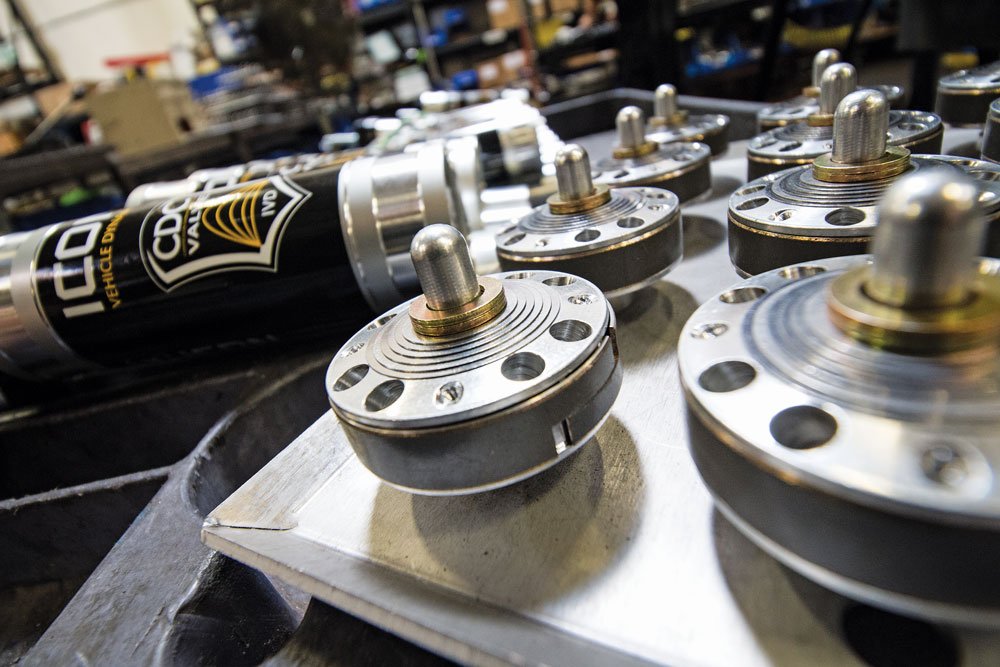 Facility & Manufacturing
ICON Vehicle Dynamics is part of a family of manufacturing companies that include state-of-the-art machining, laser cutting, and metalforming processes. This unique situation allows the company to develop products that are at the forefront of technology quickly and efficiently, while maintaining a standard of quality unrivaled in the industry. ICON headquarters (which has undergone a recent expansion) is a 60,000-square-foot facility that houses key operations like assembly, fabrication, sales, marketing, and shipping. To keep up with growth, new technologies like 3-D scanning, rapid prototyping, and robotic welding have been implemented into ICON's capabilities to improve accuracy, maintain consistency, and reduce time to market for new applications.
Two additional businesses also located in ICON's hometown operate as an extension of IVD manufacturing. These sister companies bring a substantial amount of manufacturing capability to the table with over 100 CNC machines, large-scale laser cutting and water jetting machines, and precision metalforming abilities. These qualities have repeatedly allowed ICON to bring some of the highest-quality off-road products to the market quickly, efficiently, and with the same standard of quality that's been delivered since day one!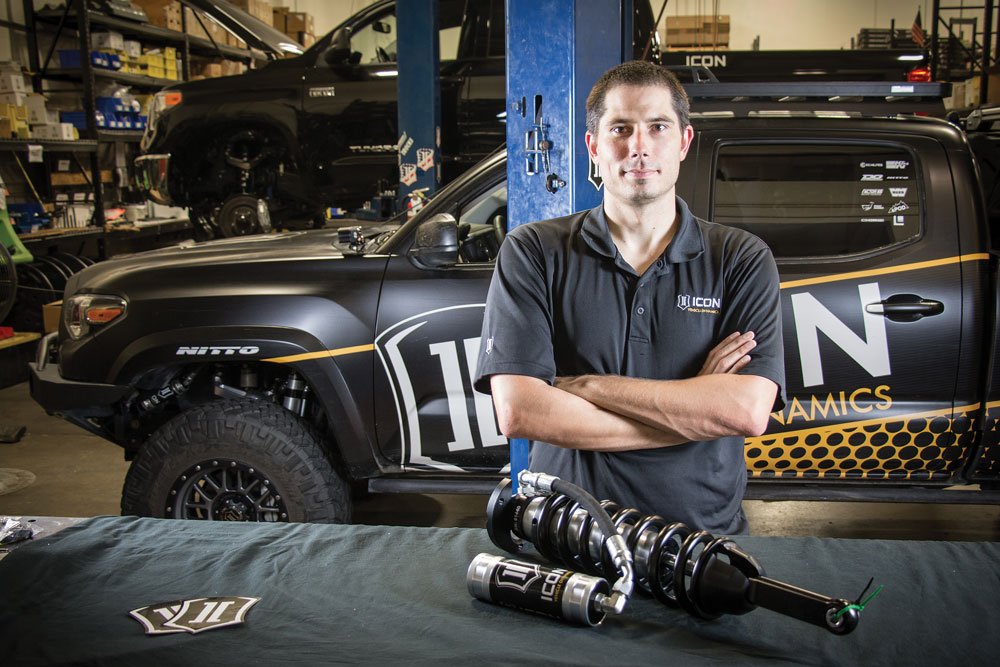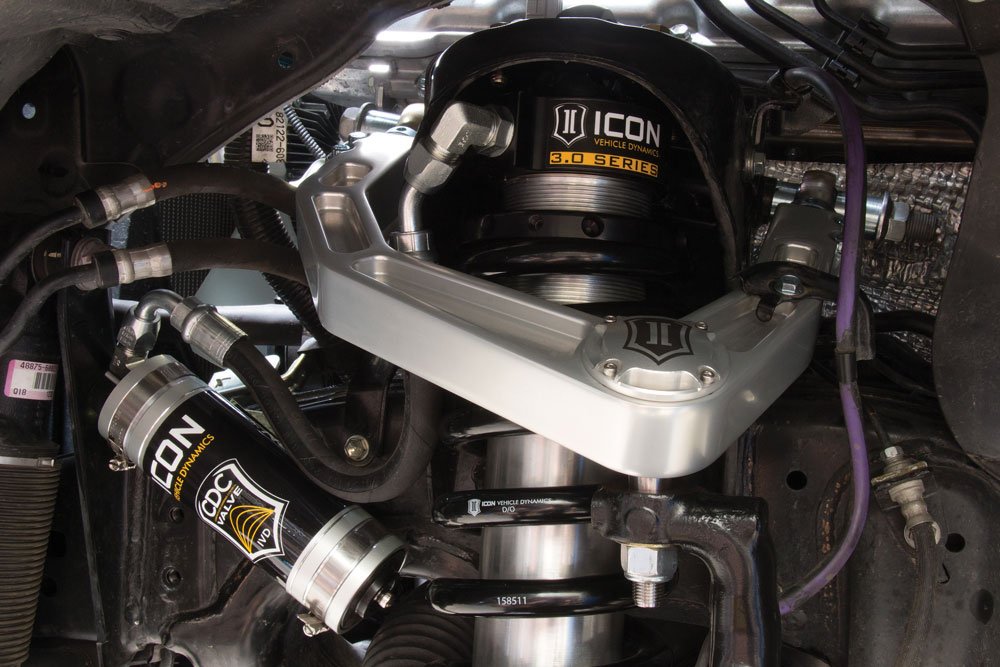 Iconic Growth (ICON Alloys, Impact Series)
After continuous growth of the ICON Vehicle Dynamics brand, the company began to search for ways to further improve the performance and driveability of today's most popular vehicles. After recognizing that a great suspension system could easily be ruined by ill-fitting wheels, ICON hit the drawing board and launched the ICON Alloys off-road wheel line in 2015. With the motto "wheels designed with suspension in mind," ICON came to market with the aim to develop strong and stylish wheels that provide proper fitment that doesn't hinder suspension travel or steering function. With additional benefits of reduced scrub radius and a decrease in unsprung weight, this wheel line truly makes ICON a one-stop shop for ground-up vehicle performance.
More recently, ICON has been working on a line of off-road armor called the IMPACT Series. The intent behind this new product line is to provide strategically engineered bumpers, skid plates, and other similar accessories to improve approach and departure angles and protect critical vehicle components from damage. ICON Impact Series Off-Road Armor is currently offered for Ford Raptor and Jeep JL/JT applications, but the product line is projected to grow steadily over the next few years. Be sure to keep your eyes on what the company is doing here!
In just over a decade, ICON Vehicle Dynamics has gone from filling a niche to leading the industry when it comes to performance off-road suspensions. A reputation for technological development and engineering excellence in these products has led to ICON Vehicle Dynamics becoming the premium brand for off-road enthusiasts who demand the highest levels of performance, ruggedness, and versatility out of their suspension systems.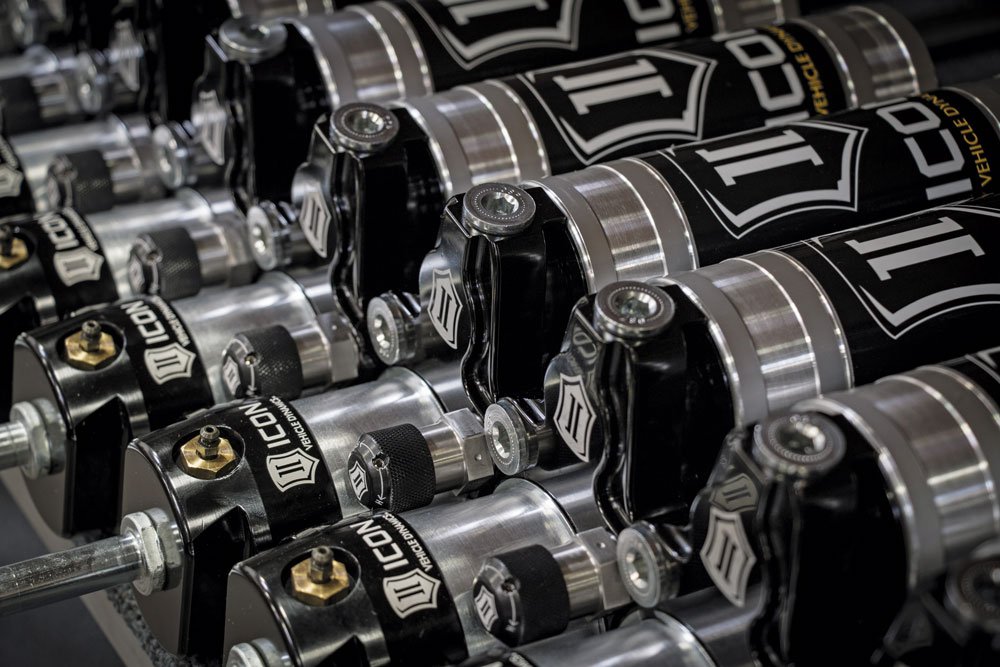 Editor's Note: A version of this article first appeared in the May/June 2020 print issue of Tread Magazine.