Wheels to Fit Your Next Adventure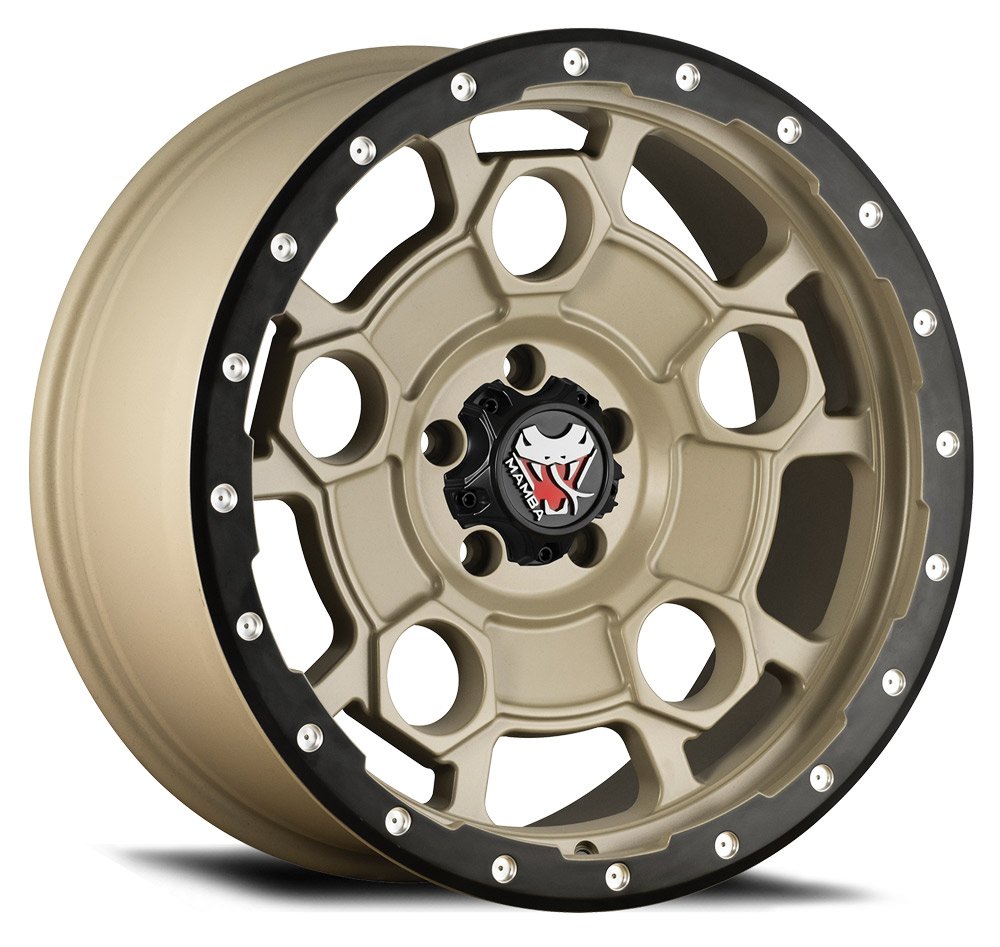 High Rollers
Looking to change up the way your rig looks or even increase its performance potential? There's arguably no easier way to do both than by swapping out your stock rollers for an aftermarket set. An upgraded wheel and tire package can increase the functionality of a vehicle as well as make your handsome ride even more appealing to the eye. Let the right set of wheels for adventure set your truck apart from the others on the highway or on the trail. Many manufacturers offer options specifically designed to fit your Toyota's style or performance needs. We've selected some wheels that were designed to fit your Yota. Which set do you have your eyes on?
Mamba Wheels
M26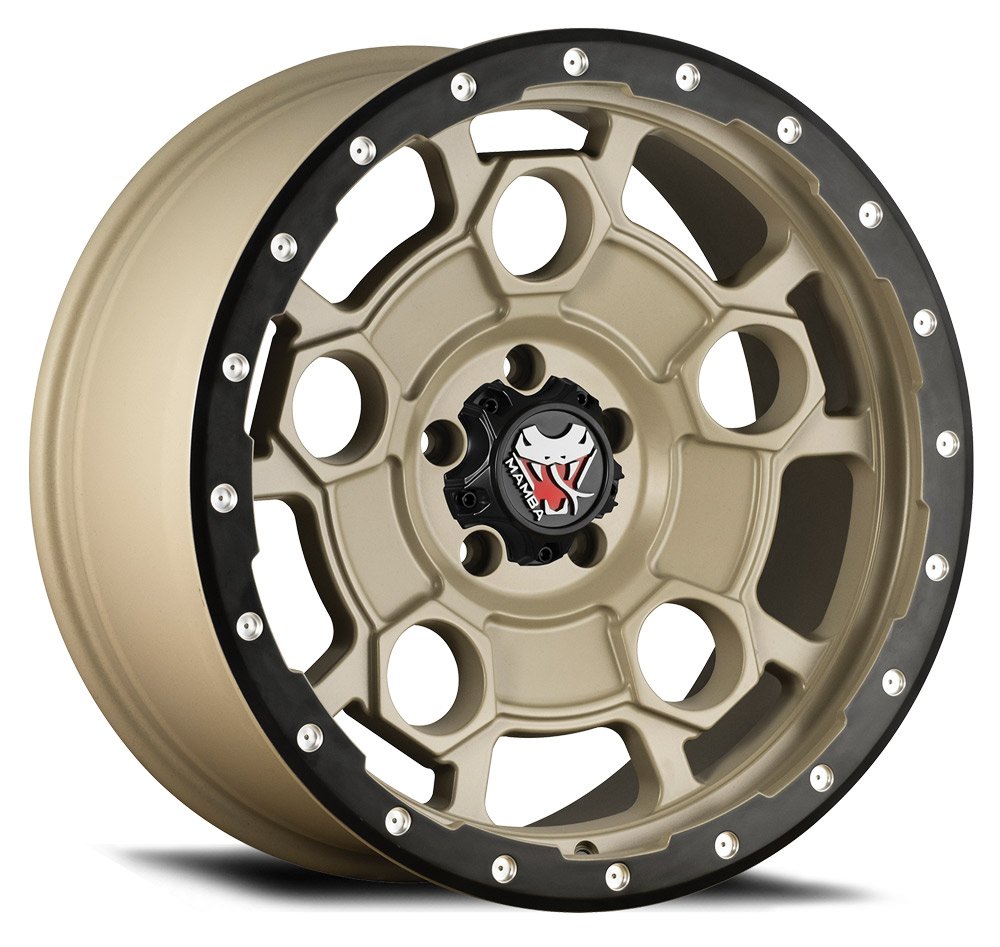 The M26 is offered in Mojave Sand with matte black lip edge and machined drill holes. Styled in a unique double five-spoke, oval window design, the M26 is available in 5- and 6-lug options and comes in 17×9, 18×9, and 20×9 sizes.
mambawheels.com
Fuel Off-Road
FF48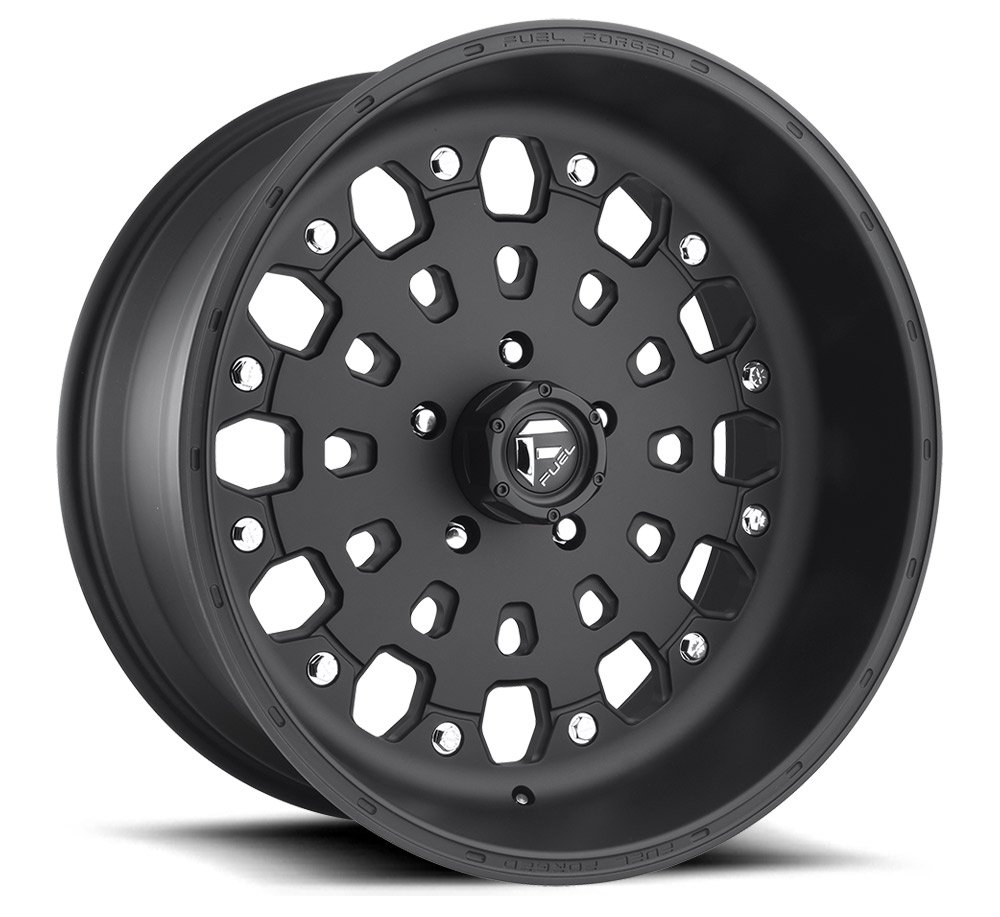 Fuel Forged wheels are machined from 6061 T6 forged aluminum monoblocks. Each order is custom made to your truck or SUV's specifications. Fuel Forged are available polished, black and milled, or custom painted. Each wheel is available with fully customizable lip details.
fueloffroad.com
Titan 7
T-AK1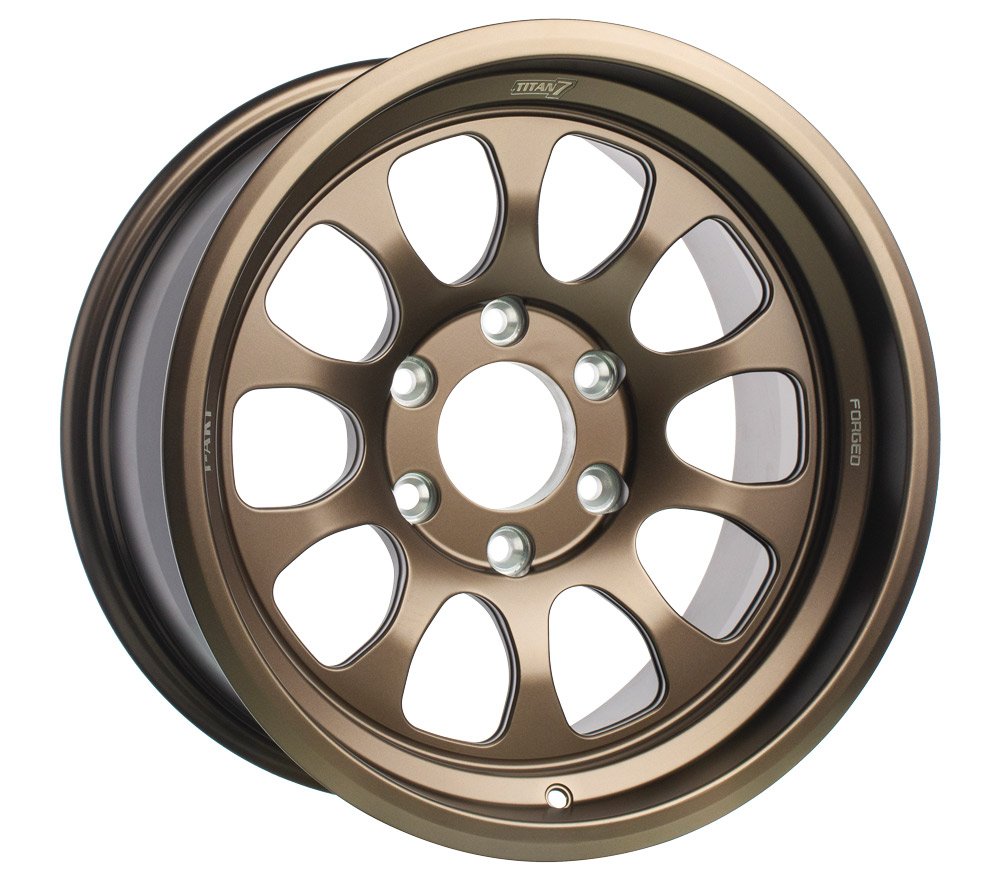 Titan 7's All Terrain AttacK 1 (T-AK1) is a 17-inch-diameter, fully forged wheel for adventure designed completely with on- and off-trail performance in mind. Pressurized with 10,000 tons of industry-leading pressure to give you a wheel that is incredibly strong while giving you all of the performance attributes you need in a trail-focused wheel. T-AK1's Toyota applications include Tacoma, 4Runner, Tundra, and Land Cruiser.
titan-7.com
Venomrex
VR-602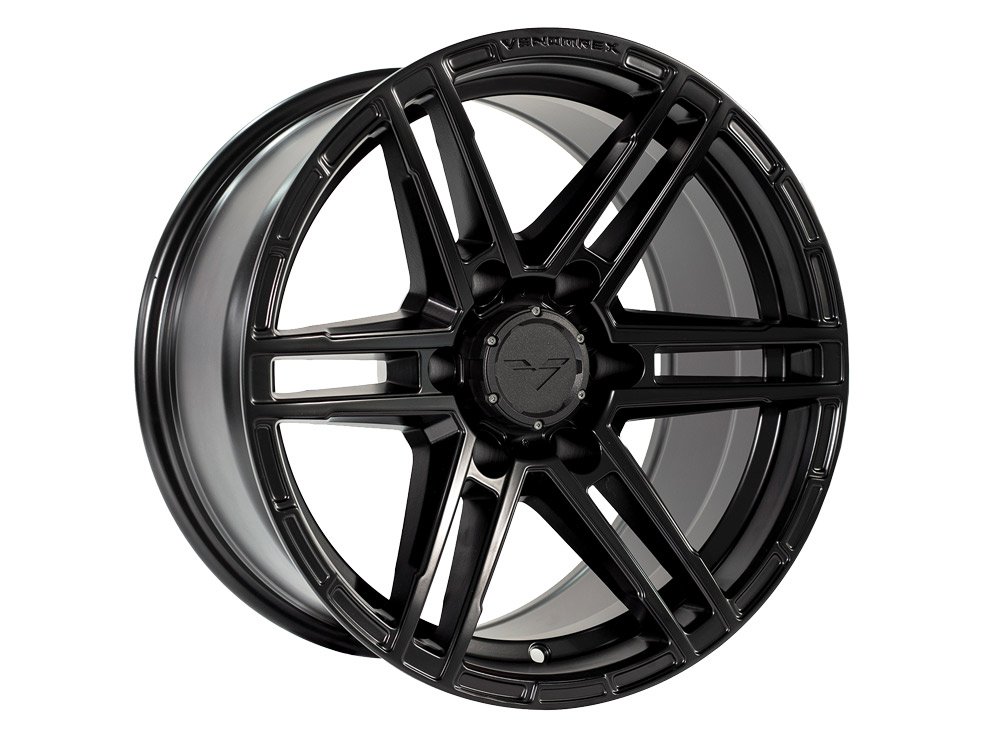 The Venomrex 602 combines their distinct and innovative design methods with the robust and rugged styling of traditional truck wheels. Venomrex engineers have utilized the design elements to create one of the lightest 17-inch Flow Forged wheels available. The VR-602 is designed for on- and off-road use for the Toyota Tacoma, 4Runner, FJ Cruiser, as well as Ford F-150 (2009+), Ford Raptor, Chevrolet Silverado, and the GMC Sierra 1500.
venomrex.com
Dirty Life Race Wheels
Drifter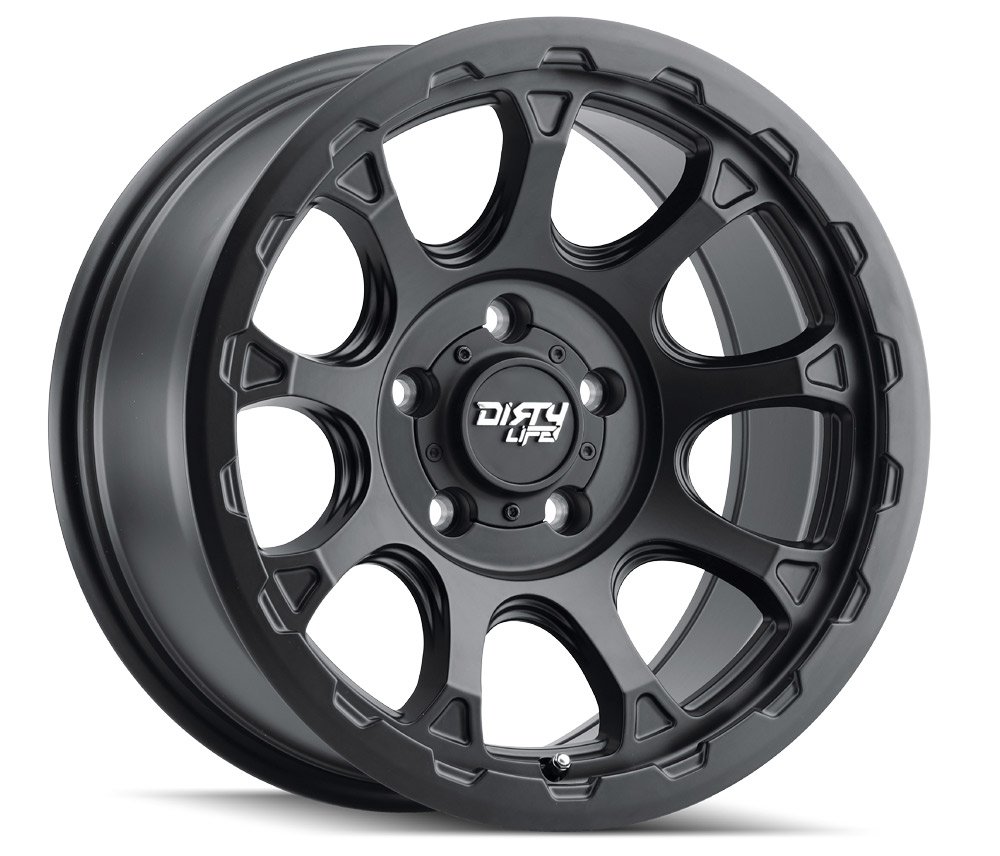 The Drifter is a nine-spoke wheel for adventure with a reinforced lip and concave spoke design. It incorporates a sawtooth lip element with no bolts for a clean yet aggressive look that matches perfectly to the wheel's aesthetics. Available fitments have been carefully designed to enhance your ride and improving handling characteristics.  Available in a full matte black finish or matte gold with black lip in both 5- and 6-lug fitments.
dirtylifewheels.com
Black Rhino
Apache
The Apache is Black Rhino's newest offering developed with Toyota trucks in mind. The wheel utilizes a motorsports-inspired, dual, open-spoke design to achieve better stress distribution needed in an off-road wheel. A concave wheel profile gives the Apache visual depth to accentuate the angular spoke design elements and aggressive lip edge. Apache is available in 17×8.5, 18×9, and 20×9 in both matte bronze and matte black as standard finishes.
blackrhinowheels.com
Stealth Custom Series
Blade Runner 6
This limited-edition gloss white version of the Blade Runner 6 Model transcends industry norms with FlowForm technology. Showcasing six concave chamfered spokes, the strong yet lightweight wheel features a color-matched, low-profile push-in center cap. The balance of new FlowForm performance and classic design details makes the Blade Runner 6 a wheel that off-roading enthusiasts will pursue.
stealthcustomseries.com
Editor's Note: A version of this article first appeared in the Winter 2020 print issue of YOTA Magazine.