The Latest Automotive Accessories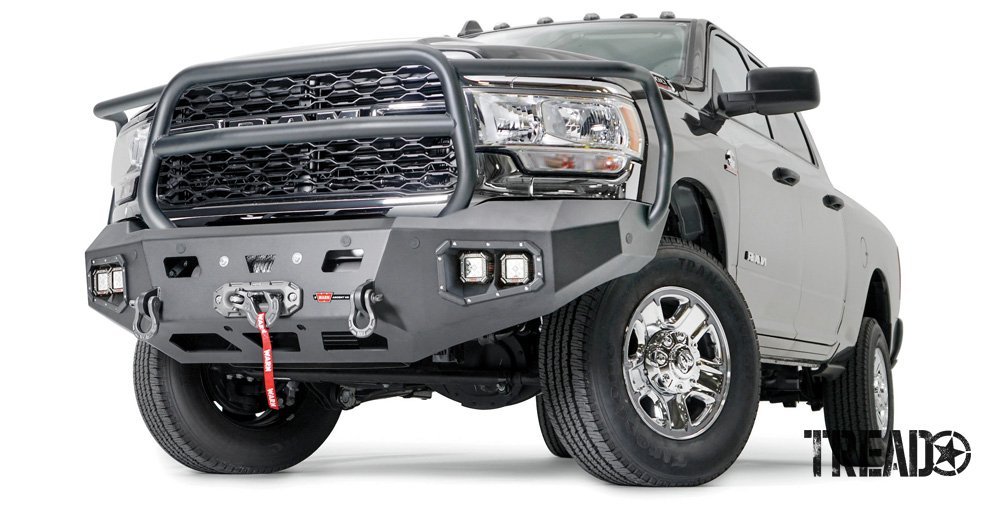 A Roundup of the Latest Automotive Accessories
No matter if you're looking at new aftermarket bumpers, plug-in coolers, air fresheners, or on-the-go trash canisters, we've got you covered. Here's a highlight of the latest automotive accessories you'll want to consider.
Oracle/White Underbody Wheelwell Rock Light Kit

These durable and intensely bright white LED rock lights from Oracle Lighting feature over 2,400 lumens of output. This makes them brighter than most headlights. Drive with confidence using these white rock lights with sturdy housings that withstand any terrain you put them through.
MSRP: $100
oraclelights.com
Dometic/CFX3 45

Enjoy 46 liters of cooling capacity. Dometic's powered cooler produces impressive cooling/freezing capabilities, allowing you to bring more of the food and drinks you love wherever you go. The CFX3's robust design and ExoFrame construction is built for tough outdoor use. Enjoy efficient cooling and freezing with convenience wherever you go. Download the app to control the temperature and other settings from your smartphone via Bluetooth or Wi-Fi.
MSRP: $960
dometic.com
Automotive Accessories: GOAT/The Hub 70 + 4 Cans

This massive carrier cooler is designed to haul all your gear to any of life's adventures. The enhanced cooler wall depth keeps your refreshments extra cold. It also retains ice for extended periods and the four-corner turrets house integrated removable cargo cans that can be packed for specific activities. A front-facing cargo net is a handy go-to stash point. The HUB 70 includes 4 cargo cans.
MSRP: $499
goatboxco.com
Innova/CarScan Pro 5610

Modern vehicles are more computerized than ever before. This means that diagnosing problems with your rig's systems is more computer science than mechanics. You need a proper scanner to find out potential problems. Innova's portable and feature-rich CarScan Pro 5610 empowers enthusiast-level DIYers with professional-level functionality.
MSRP: $330
innova.com
Nose Patrol/Air Fresheners

Spending long hours on the trail is fun but can unfortunately sometimes lead to stinking up your vehicle's cab. Especially when you consider the delightful mix of last night's burrito dinner and the fact that you're three days past due for a shower. Nose Patrol comes to the rescue with their old-school–style air fresheners to revitalize your vehicle's interior. Available in a variety of designs and fragrances.
MSRP: $5 each
nosepatrol.com
Automotive Accessories: Kelty/Trash Pak

Carry out everything that you bring it. Capable of hauling a weekend's worth of waste and recycling, the Trash Pak mounts easily to most cars. It is built to withstand intense sun, rain, or wind. Use it to haul firewood, manage waste around camp, and pack it all out when the fun is done.
MSRP $99.95
kelty.com
Steele Rubber/'63-'19 Toyota Land Cruiser Parts

Steele Rubber Products now offers an extended product line for '63-'19 Toyota Land Cruisers. This line includes weatherstripping and seals for doors, vent windows, liftgates, windshields, and rear windows. They also include hood to cowl, run channel, hood to radiator, and other essential parts for these versatile SUVs.
MSRP: Varies
steelerubber.com
Automotive Accessories: Warn/Ascent HD Bumper for '19+ Ram 2500-5500

Warn's Ascent bumpers have welded eyelets for shackles and ports for up to four 3-inch lights. They also have a resilient, state-of-the-art powdercoated finish. Ascent is available in three styles: without grille guard, with welded-on Baja-style grille guard tubes, and with welded-on full grille guard. Shown here with full grille guard tubes.
MSRP: from $1,825
warn.com