Camping Gift Guide: Hike to the Holidays 2022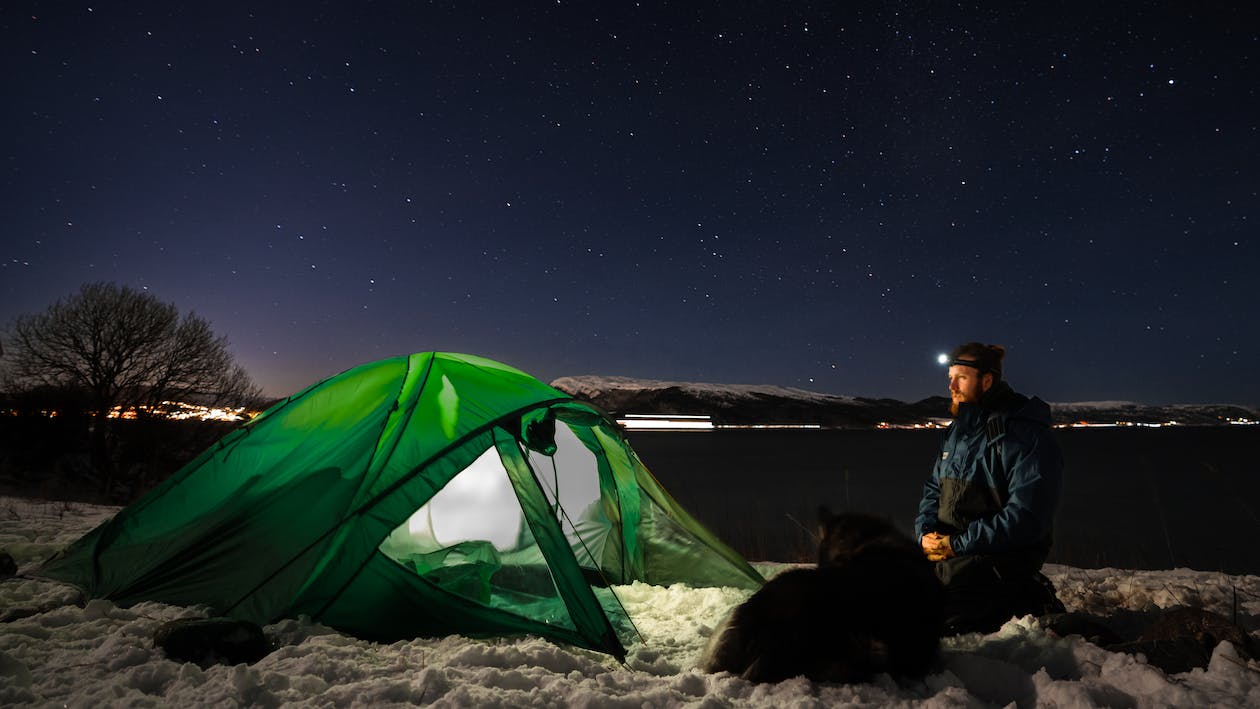 The Ultimate Camping Gift Guide for the Outdoor Lover in Your Life
Do you come from a family of wilderness explorers who love camping? Looking for the perfect gift for an outdoor-focused best friend? Look no further: Tread has you covered with this perfect camping gift guide. With this list, you can find useful and fun gifts for every outdoor enthusiast in your life. With different items from great companies, you're sure to find the right gift for every camper on your list.
1. HighRoad Adventure Gear WoodGaiter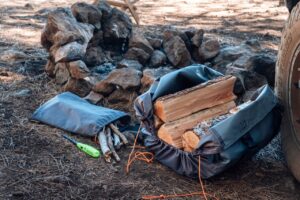 Here at Tread we love HighRoad Adventure Gear, so first up on our list is the WoodGaiter firewood carrier and utility mat. This handy carrier can hold the equivalent of two pre packaged bundles of wood. With less mess and a "gaiter design" that adjusts to different volumes of wood, your firewood is protected from the elements. The WoodGaiter also keeps your vehicle free of all the usual debris that wood can leave behind when it isn't secured.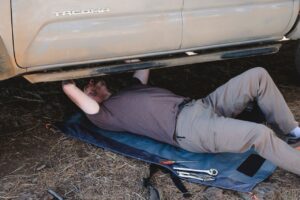 Best of all, the WoodGaiter has multiple uses. It functions perfectly as an overland mat when it isn't carrying wood, and there's no limit to how it can be used out on the road!
Price: $130.00
Learn more about the WoodGaiter here.
2. Alpha Muddy Mid from LaCrosse Footwear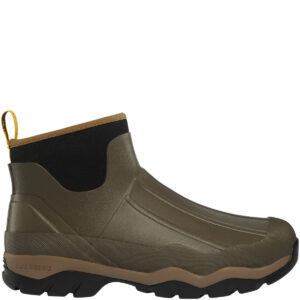 Looking for the perfect slip-on boot to keep your feet dry? Camping can be tough when rain is a factor, and keeping your feet dry is key. The Alpha Muddy Mid from LaCrosse Footwear is the perfect addition to our camping gift guide. Made from premium waterproof rubber with a neoprene interior, this boot is both comfortable and functional for wet days out in the wilderness.
Price: $150.00
Learn more about Alpha Muddy Mid boots here.
3. REI Co-op Shower Roll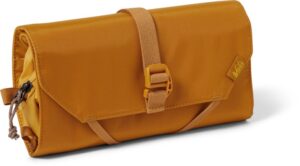 Organization is absolutely key when it comes to showering while camping. Many shower facilities at campsites can be tough to maneuver, with stalls that have no where to put personal items other than the floor. With the REI Co-op Shower Roll, you don't have to worry about your shower items resting on a wet floor. Designed to unfold and hang from hooks in shower stalls, this handy roll has pockets for anything you may need.
Price: $39.95
Learn more about the REI Co-op Shower Roll here.
4. Tent Cots from Kamp-Rite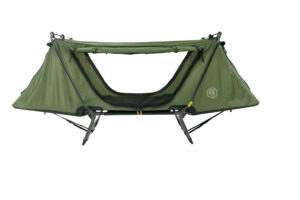 Is any camping gift guide complete without innovations in tenting? The Kamp-Rite tent cot series has plenty of options to choose from. This tent cot from the Anniversary Series is a great option for personal sleep shelters. With an eleven inch lift above the ground, you won't have to worry about rocks beneath your sleeping bag, or insects biting you at night. Unlike traditional camp cots, the Kamp-rite doesn't have any of those uncomfortable cross bars or struts that can make it tough to sleep at night.
Price: $199.99
Learn more about the Kamp-Rite Anniversary Series 
5. Hoverquilt from Aeronaut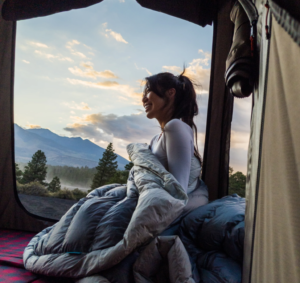 Camping in the wilderness doesn't mean you have to sacrifice sleeping in the ultimate comfort. With the Hoverquilt by Aeronaut, you can sleep just like you're at home, and wake up perfectly rested for a day in the great outdoors. The Hoverquilt is a premium down blanket, constructed like a sleeping bag except those pesky zippers. Instead, this blanket has handy loops that connect with your camp mattress to keep everything in place while you sleep. It's large enough for two people to sleep under, and has the softest ripstop nylon fabric. The Hoverquilt will keep you warm down to 30F/ 0C, so it's the only camp blanket you need!
Price: $499.00
Learn more about the Hoverquilt 
6. Expander Camping Chair by Front Runner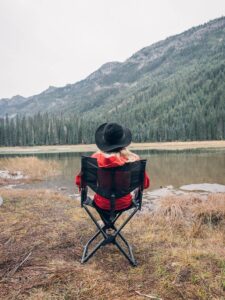 The perfect camp chair is hard to pass up, and this one has the added bonus of folding up into a compact size for transport. When your truck is already packed, sometimes fitting that comfortable camp chair in isn't a top priority. Luckily, the Front Runner Extender Camping Chair solves this problem by folding into just 1/16th its original size! While it is compact, this chair doesn't sacrifice quality. It's made of rugged steel and sits at a comfortable table height. It's comfortable and comes with a carry handle, utility pocket and cupholder.
Price: $76.00
Learn more about the Expander Camping Chair
7. The Loadout Gobox from Yeti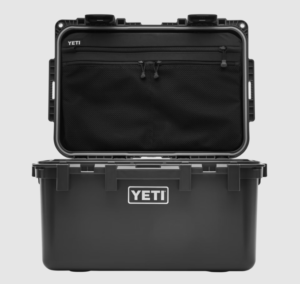 You invest a lot into your camp gear, and the Loadout Gobox is here to make sure your stuff is protected. This box from Yeti is designed to stand up to the many demands of the camping lifestyle. It's nearly indestructible, hardsided and designed to endure the seasons. From hot sunlight to negative temperatures, the Gobox doesn't flinch. It's stackable, waterproof and dustproof, so you can have peace of mind on the road. With a lid pocket, divider and caddy included, everything is organized and right where you need it. As a bonus, you can also add bear proof locks to your order, for camping in regions with high bear activity.
Price: $250.00
Learn more about the Yeti Loadout Gobox 
8. inReach Mini from Garmin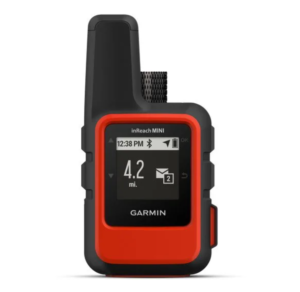 Looking to get out beyond cell service? Safety is key, and Garmin has you covered with the inReach Mini satellite communicator. The inReach keeps you connected with loved ones, without the bulky weight. With location sharing, two-way messaging, and interactive SOS alerts, you can adventure with peace of mind, knowing you'll be able to get help if you need it. Its tough and durable design stands up to whatever you can throw at it, and it has up to 90 hours of battery life in default mode, and 24 days worth in power saving mode.
Price: $349.99
Learn more about the inReach Mini
9. The Essentials Ready Kit from VSSL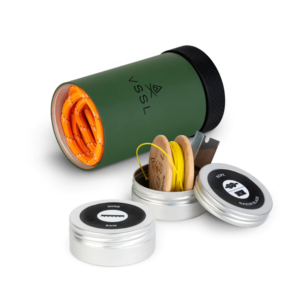 Speaking of safety, we've got some more back-country gear for you in the Essentials Ready Kit from VSSL. You never know when you'll be lacking supplies in the field, and VSSL has managed to fit some great tools into a perfect handheld canister. This kit is absolutely ideal for anyone who needs to build shelters and repair gear in the wilderness. It comes with a full wire saw, 25 feet of rope, Survivor Cord and a razorblade. This kit will ensure that you have those essential odds and ends for a successful camping trip!
Price: $80.00
Learn more about the Ready Kit from VSSL
10. The Dometic GO Compact Camp Bench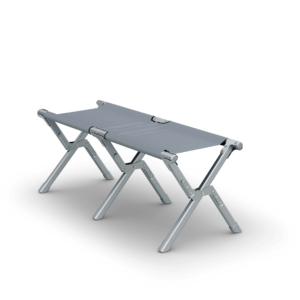 We love sturdy but compact seating for campsites. It's the best way to keep everyone comfortable and make sure everyone has a seat. Dometic has the perfect two-seater bench chair that folds down into a compact size that can fit easily into your packed up rig. It has a weight capacity of 300 pounds, and is perfect for anything from sitting by the fire to watching the stars with friend. Dometic believes that camping is best with friends and family, and this bench chair is designed to let people enjoy the outdoors together.
Price: $99.99
Learn more about the Dometic GO Compact Camp Bench
11. Gerber Center Drive Custom Multitool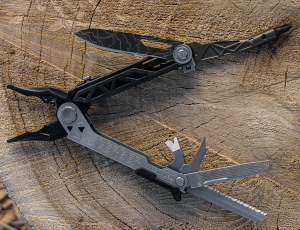 If the knife enthusiast in your life is needing something new, this fully customizable Multitool, Sheath, and Bit set is the perfect option. With full customization a new option as of November 2022, this offering from Gerber is guaranteed to step up anyone's pocket gear setup. Full size tools and a center-axis driver make this multitool stand out, and with full customization, you'll give a truly unique gift. Order by December 4 for delivery by Christmas.
Price: $165.00+
Learn more about the Gerber Center Drive Custom Multitool
Hike to the Holidays
For the next few weeks at Tread, we're going to be delivering gift guides to cover any outdoor lover in your life. Last week, we covered the best gifts for 4×4 lovers. Stay tuned to see what we come up with next!