OUTFITTED: OFF-ROAD RIDE ACCESSORIES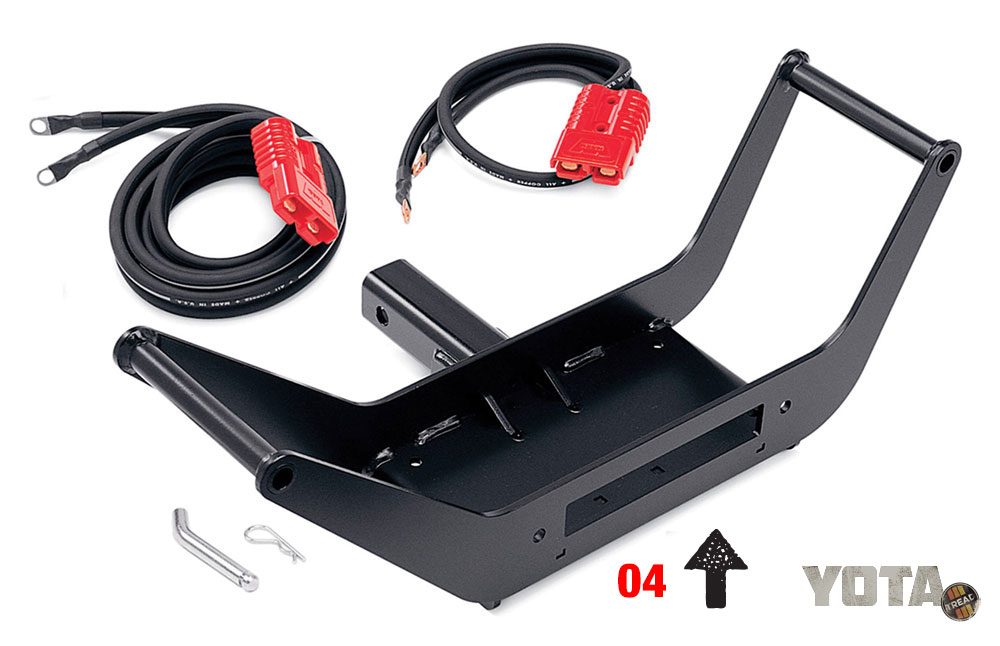 The Latest Accessories For Your Off-Road Ride
PPE  /

Battery LiFePO4 200AH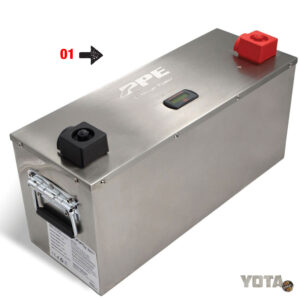 The superior performance of PPE's LiFePO4 battery has made it a popular choice for an array of applications including vehicle use, backup power, marine, solar, and recreational vehicles. The battery provides excellent thermal stability, safety characteristics, electrochemical performance and more. It is housed in a brushed 304 stainless steel casing and equipped with heavy-duty terminals and an onboard backlit gauge that displays voltage and charging percentage. This battery is a great off-road ride accessory to consider for your vehicle.
MSRP: $1,696
Timbren /
Active Off-Road Bumpstops for Toyota Tacoma
Timbren's Active Off-Road Bumpstops for 2005-2021 Toyota Tacoma offer greater control over your vehicles' suspension travel. They use progressive-rate rubber springs which means that instead of a hard stop at the end of axle travel the energy will be absorbed creating a smooth and predictable motion protecting your suspension and keeping you on the trail longer. A smooth ride is always sought after for any off-road ride.
MSRP: $657
Superchips /
Amp'D 2.0 Throttle Booster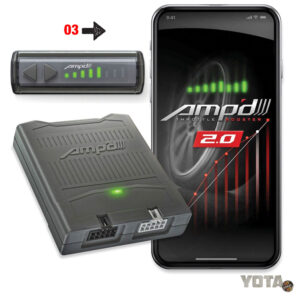 Superchips takes throttle sensitivity to an all-new level with its Ampd 2.0 Throttle Booster. With the industry's first wireless switch and an all-new app to control customized pedal maps, Ampd 2.0 instantly puts you in control of your driving experience. Remove the factory pedal lag experienced from your factory vehicle settings and feel the power the way you want to feel it. Ampd 2.0 comes pre-loaded with 5 preset throttle curves and allows thousands of custom curve possibilities.
MSRP: $315
WARN /
Universal Multi-Mount Kit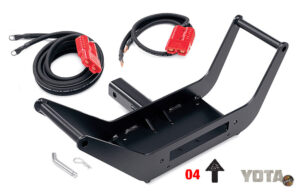 The updated WARN Universal Multi-Mount Kit lets you mount a 10,000 lb. capacity winch or smaller into a standard class III receiver. The updated kit accommodates current and legacy WARN winches up to 10,000 lbs. in capacity, as well as the VR EVO 8 and VR EVO 10 winches. For those looking for added versatility, this kit allows you the freedom of having a winch on the front or rear of the vehicle for maximum flexibility.
MSRP: $353
Nextbase Dash Cams /
522GW

Capture the action with an easy-to-use advanced dash cam. The 522GW records in stunning 1440p HD at 30fps and its improved 6G glass lens captures critical details on the road. The camera is equipped with a polarizing filter that dramatically reduces windshield glare and reflection. Other groundbreaking new features include Emergency SOS Response and Alexa built-in. The 522GW is a must-have in-car camera.
MSRP: $260
Step 22 /
Stingray Flat Box HD Mini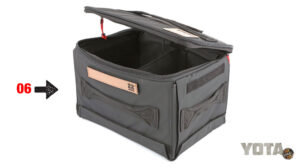 The Stingray Flat Box (Heavy Duty) Mini is the perfect addition to any organized overland or adventure travel setup.  Half the size of the standard Stingray, and designed for heavy-duty use and storage of more aggressive gear, this Stingray is ready to work. Its innovative design allows you to fold the box down to one quarter of its built size, all within its own footprint, helping you save valuable space and easily store it when not in use. When organization is your thing, the Stingray Flat Box Mini is the needed off-road ride accessory you need.
MSRP: $80
 Bulletproof Hitches /
Heavy-Duty Drop/Rise Hitch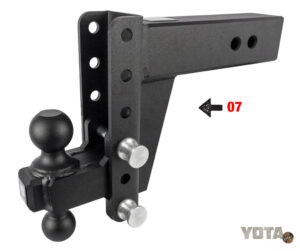 Bulletproof Hitch's USA-made hitches are built to high standards. Boasting zero failures, we see why with such great features. This Class 5-rated Heavy-Duty hitch features a tongue weight capacity to 3,000 lbs. and the towing capacity up to a monstrous 22,000 lbs. Easily adjustable drop/rise amounts between 4″ to 16″ in height, and is available to fit 2″, 2-1/2″, and 3″ receivers. For those who like their ride to sit on the higher side, this is a great off-road ride accessory to include in your kit.
MSRP: $379
 ARB /
Pressure Control Kit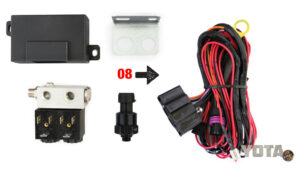 The ARB Pressure Control Kit offers the convenient, accurate air pressure control from the LINX Vehicle Accessory Interface to customers as an entry-level option. It utilizes a smartphone app and pressure control regulator valve to conveniently inflate and deflate tires. Airing up/down with ease is a need for every off-road driver. Adding this off-road ride accessory to your collection will save time and take out some of the guess work.
PN: 0830001
MSRP: $218