Razor's Edge: The 2017 Polaris RZR XP Turbo EPS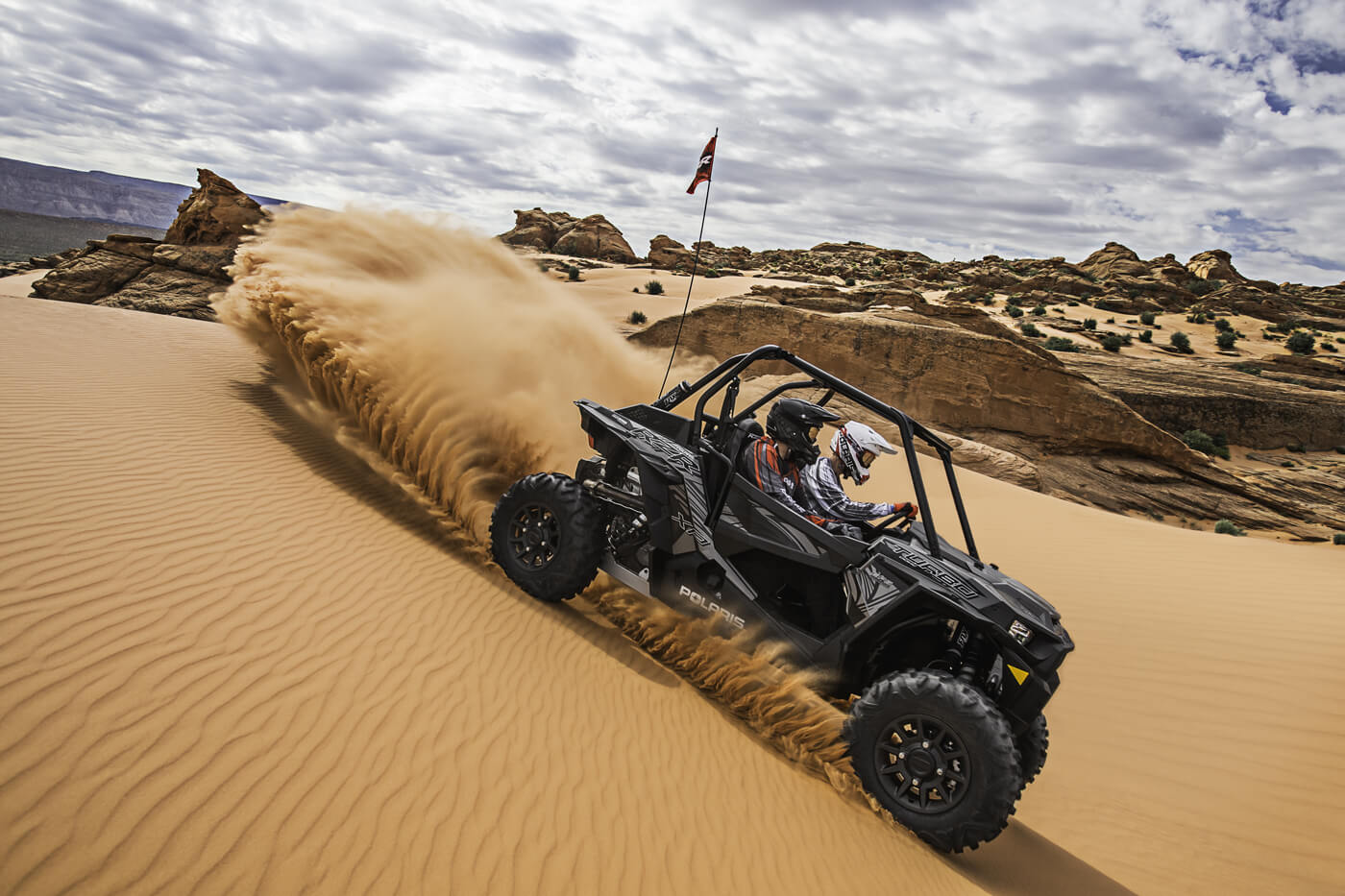 Not all off-roading expeditions require a fully decked-out truck and a multiday trip into the great unknown. It can be just as fun and gratifying to blast around sand dunes or tool around the local woods on the back of an ATV or side by side. It's especially exhilarating to do so on a pint-sized vehicle that is turbo charged with 168 hp and a weight of less than 1,500 pounds. We're talking about the newly upgraded for 2017 Polaris RZR XP Turbo EPS.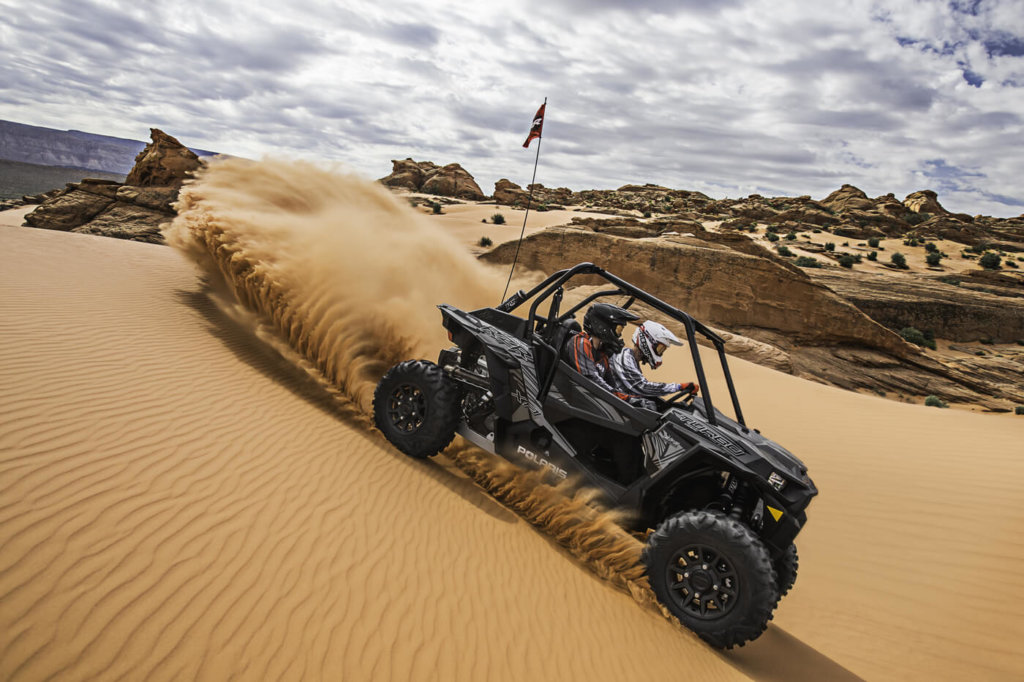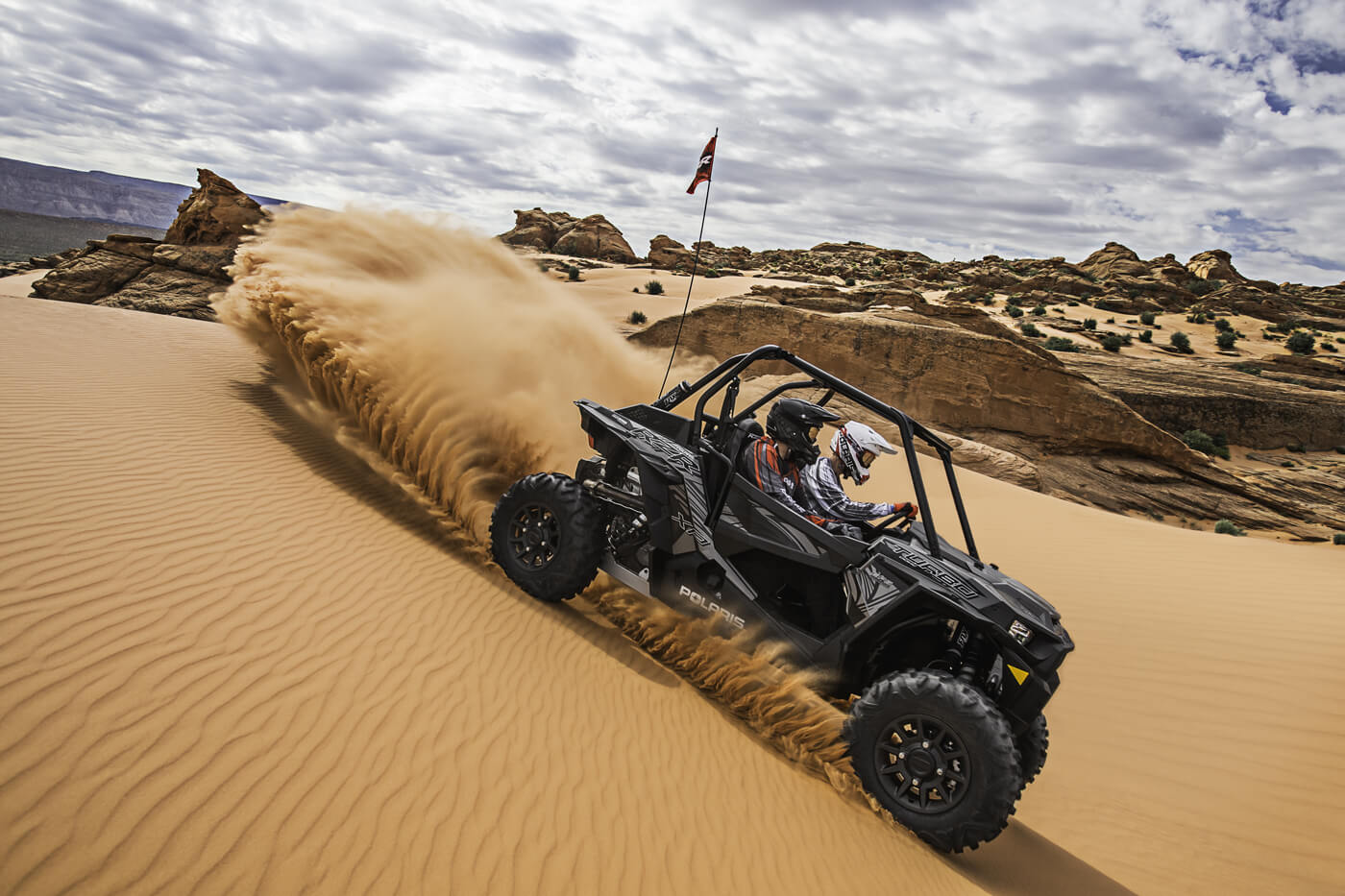 Exhibiting a power-to-weight ratio better than both a Chevrolet Camaro SS and Ford Raptor, the RZR XP Turbo EPS gives one a real kick in the pants, especially driving it with all the sensations that entail an open-air cockpit. The side-by-side's new features also include an increased torque rating to 114 lb-ft, which 95 percent of it is available between the 5,000- to 8,000-rpm range for better overall performance over rocks, dunes, and rough trails. The ProStar Turbo H.O. is the most powerful factory RZR engine available and is built for performance and durability. With forged pistons, a 270-degree firing order crankshaft, high-strength connecting rods, closed-deck cylinder, and sodium filled exhaust valves, you can say that this powerplant is decked out for reliability and excitement. To control the increase in power output, the Turbo's engine management system has been upgraded with improved knock detection and boost control as well as high flow fuel injectors and new camshafts. Leaving no stone unturned, the Polaris Ranger team also included a new ultra-responsive 1.5 turn steering rack that gives you quick and precise steering control for unrivaled agility. Crucial updates to reliability as well as performance come in the form of a beefed-up driveline, upgraded four-wheel hydraulic disc brakes and a new high-capacity cooling system. The Turbo's completely upgraded cooling system includes a 20 percent larger engine radiator for more cooling capacity and a huge front grille that's 40 percent larger to increase airflow to the radiators at any vehicle speed.
Desert riders will especially benefit from a new, more powerful variable speed brushless fan that sits behind the enlarged radiator. It not only pulls 25 percent more air through the system, but it pulls it through earlier to keep the vehicle running cooler while only operating as needed for a quieter ride. Larger, dual-sided rear intakes paired with an improved clutch cover keeps its belt up to 30 degrees cooler, even in the harshest environments. The 2017 RZR Turbo's impressive groundhugging aptitude and backside-friendly comfortable ride are thanks to its highly tuned 24-position adjustable Fox Podium Internal Bypass Shocks. Polaris claims a "bottomless feel" with this suspension setup. With five compression zones, it's like having five unique shock setups packed into one to adapt to most any terrain at virtually any speed. The model shown here is coated in Polaris' slick-looking Titanium Matte Metallic color scheme and retails for about $25,000 plus the usual delivery and setup fees. The next time you head out to the trails, how about parking your rig at the tail head and take this RZR 1000 Turbo out for a spin instead? We're betting that it'll leave a big silly grin on your face—just as it did for us. Let's check out what makes this the best iteration of the Polaris RZR 1000 Turbo yet.
2017 Polaris RZR XP Turbo EPS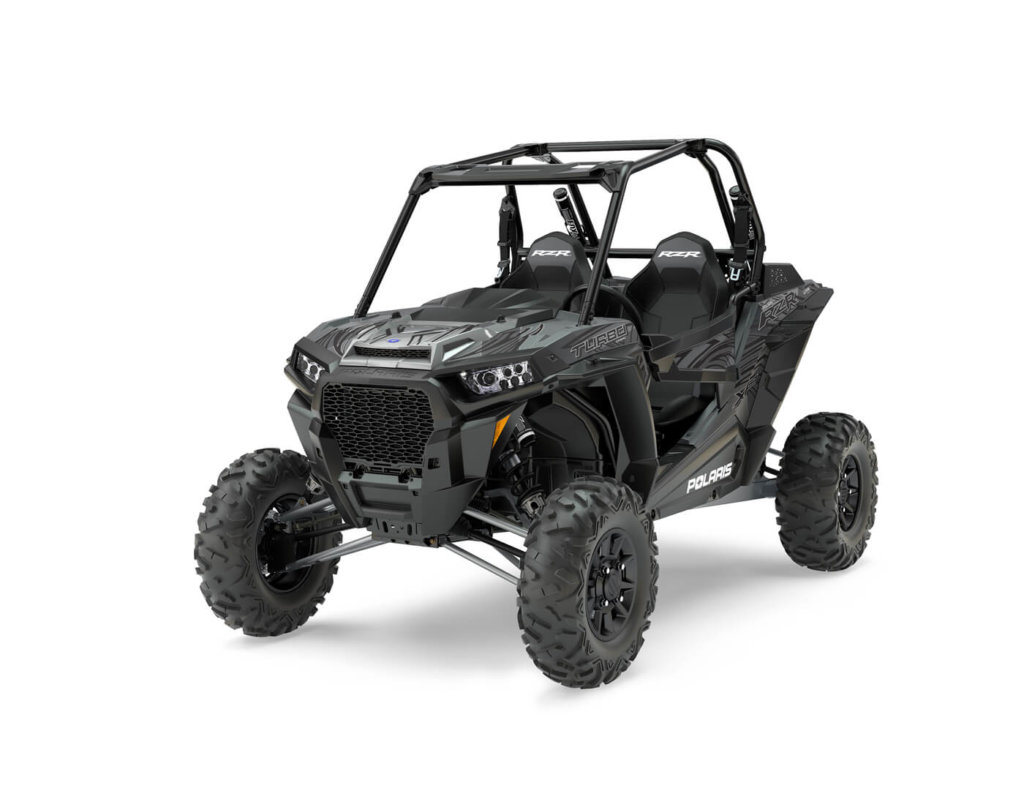 PROSTAR TURBO H.O. ENGINE
40 PERCENT LARGER FRONT GRILLE
20 PERCENT LARGER RADIATOR
DUAL REAR INTAKES
FOX PODIUMINTERNAL BYPASS SHOCKS
DUAL A-ARM WITH STABILIZER BAR
THREE-LINK REAR TRAILING ARM WITH STABILIZER BAR
POLARIS VARIABLE TRANSMISSION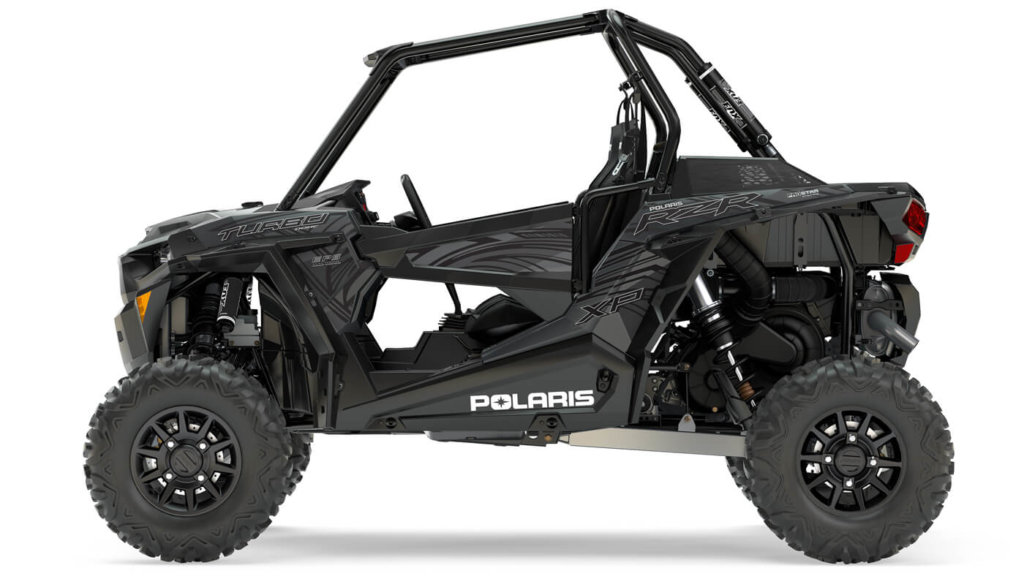 HIGH PERFORMANCE RUE ON-DEMAND ALL-WHEEL-DRIVE SYSTEM
POLARIS CAST-ALUMINUM WHEELS
MAXXIS BIGHORN TIRES
FOUR-WHEEL HYDRAULIC DISC BRAKES
TRIPLE-BORE FRONT CALIPERS
DUAL-BORE REAR CALIPERS
RIDER CENTRIC SEAT ANGLE
DIGITAL GAUGE
FOUR-POSITION KEY
10-INCH TILT HIGH-PERFORMANCE STEERING WHEEL
CENTER STORAGE BOX WITH CELL PHONE HOLDER
LED INTERIOR LIGHTING
Editor's note: A version of this article first appeared in the March/April 2017 print issue of Tread Magazine.