Sherpa Equipment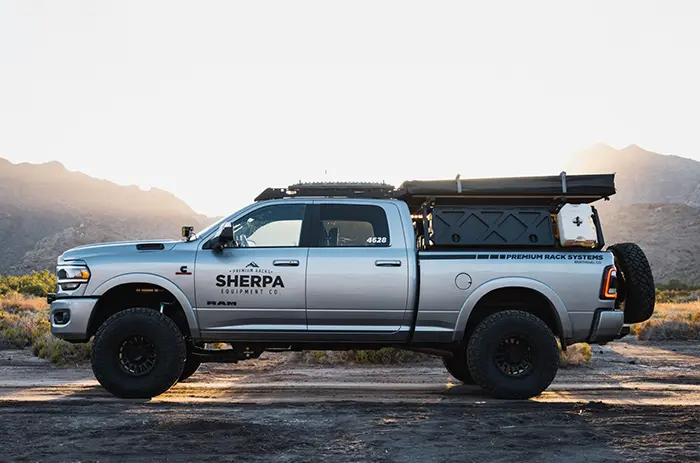 The Sherpa Equipment Co Diablo Rack is a top-of-the-line aluminum roof rack designed specifically for the 2019-2023 RAM 2500/3500/4500/5500. This rack is part of Sherpa Equipment Co's proven lineup of rugged and durable rack systems that are built to withstand even the toughest outdoor environments. With a thickness of ¼" and made from aircraft-grade aluminum, this rack's side panels are some of the toughest on the market. Additionally, the stainless steel hardware provides excellent resistance against rust and corrosion.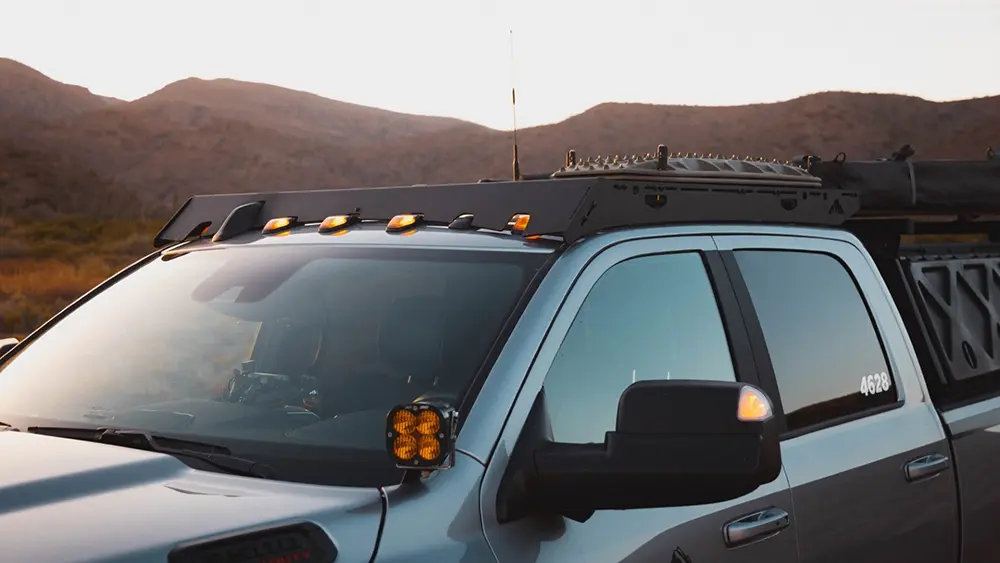 The Diablo Rack has 6 extrusion crossbars and side plates that allow you to secure your gear using bolts or straps. Whether you need to transport camping gear or luggage, this rack system is a reliable and stylish choice. The Sherpa Equipment Co Diablo Rack has been tested and proven in some of the most demanding off-road environments, including King of the Hammers, Baja Mexico, Colorado, and Utah.
Installing the rack requires drilling the cab with 8x 3/16″ holes, and a rivet tool is required. Professional installation is recommended to ensure optimal results. If you're an ambitious outdoor adventurer looking for a high-quality roof rack that can handle your gear and make your expeditions easier, the Sherpa Equipment Co Diablo Rack is an excellent choice.
The Diablo Rack for the 2019-2023 Ram 2500/3500/5500
https://sherpaequipmentco.com/products/diablo
---