Product Spotlight: Radflo OE Replacement Coil Over Shocks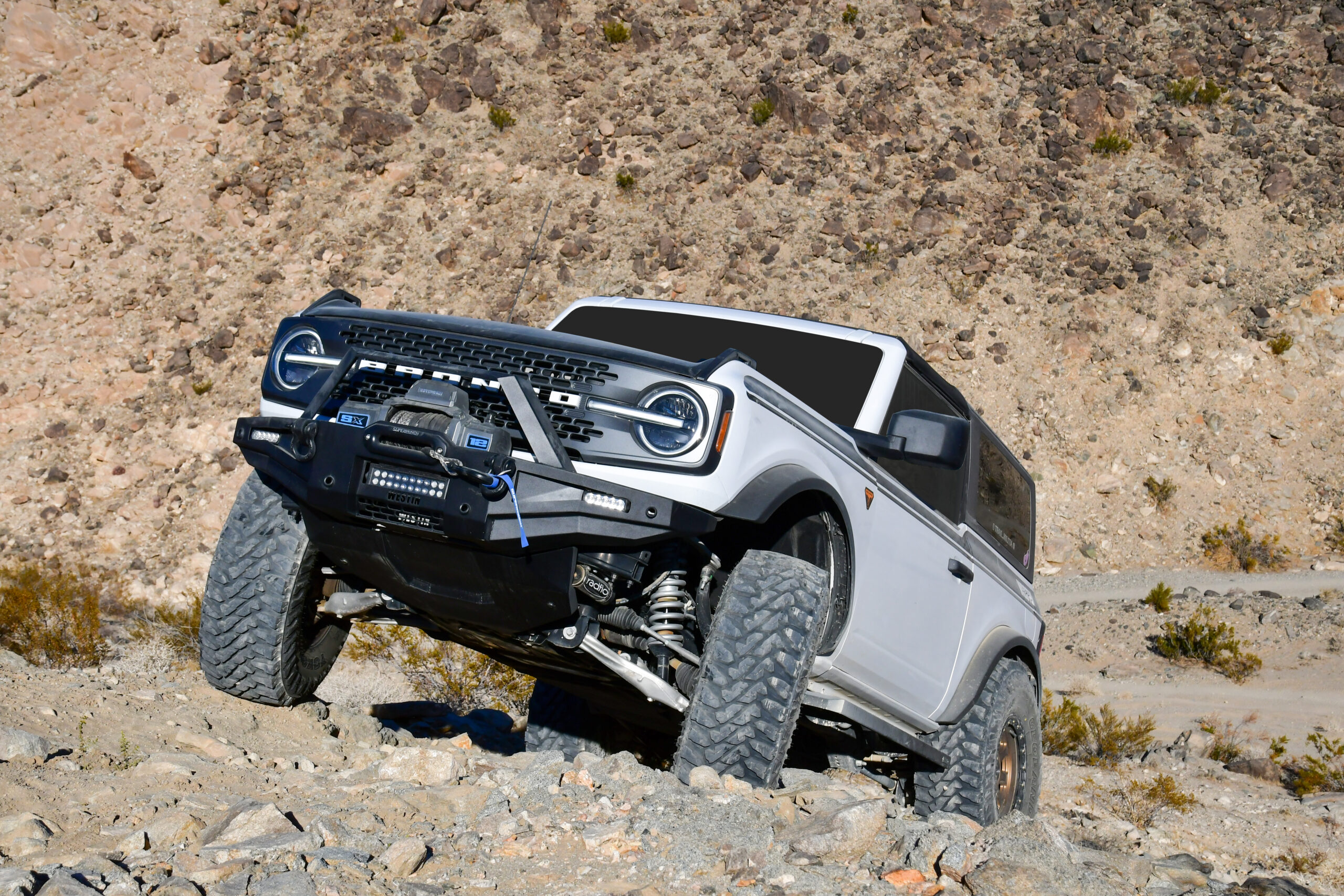 Take your Bronco to new heights with Radflo's 2.5" Diameter Front and Rear Coil Over Shocks.
Sponsored Content
The Bronco's stock suspension package is good, but Radflo knew they could improve upon it in a BIG way – and that is exactly what they did. Radflo developed ride-height-adjustable front coil over shocks which will allow Bronco owners to add 0-3″ of lift depending on factory options. Even better, these front coil overs can be paired with Radflo's ride-height-adjustable rear coil overs which will allow the user to add 0-2.0" of rear lift to their Bronco.
In addition to the ability to add lift to the new Bronco, Radflo OE Replacement shocks will offer Bronco owners improved handling and ride quality both on and off road. With more than 16 years of race-winning technology poured into these shocks, Radflo is confident that Bronco owners will find plenty of reasons to love this performance shock package.
Customize The Feel of Your Ride
In addition to all of the standard features on these Radflo Coil Over Shocks, there's also a variety of optional features that you can add to your Bronco (depending on the package). We love the idea that these coil overs allow us to customize each corner of our rig for specific terrains and payloads with ease. A turn of the adjustable knob brings more comfort on every trip in your ride.
In the spirit of true customization, Radflo builds every one of their shocks to order, which allows for more options for customers. The OE coil overs come in pairs, but if you want to go even more custom, you can order both their rear smooth body shocks and off-road shocks individually.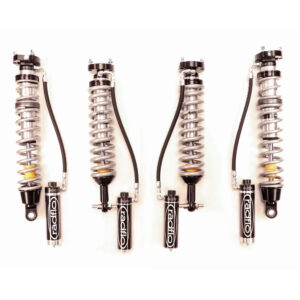 Rig Compatibility
The rear and front coil overs, including the standard travel edition, are compatible with Base Model Broncos, as well as with the Sasquatch package. The extended travel coil overs are compatible with Sasquatch package Broncos and aftermarket UCAs.
To see how Radflo OE Replacement Coil Over Shocks can beef up your rig's off-road capacity and drive feel, click here.