Product Spotlight: Elka High-Performance Off-Road Shocks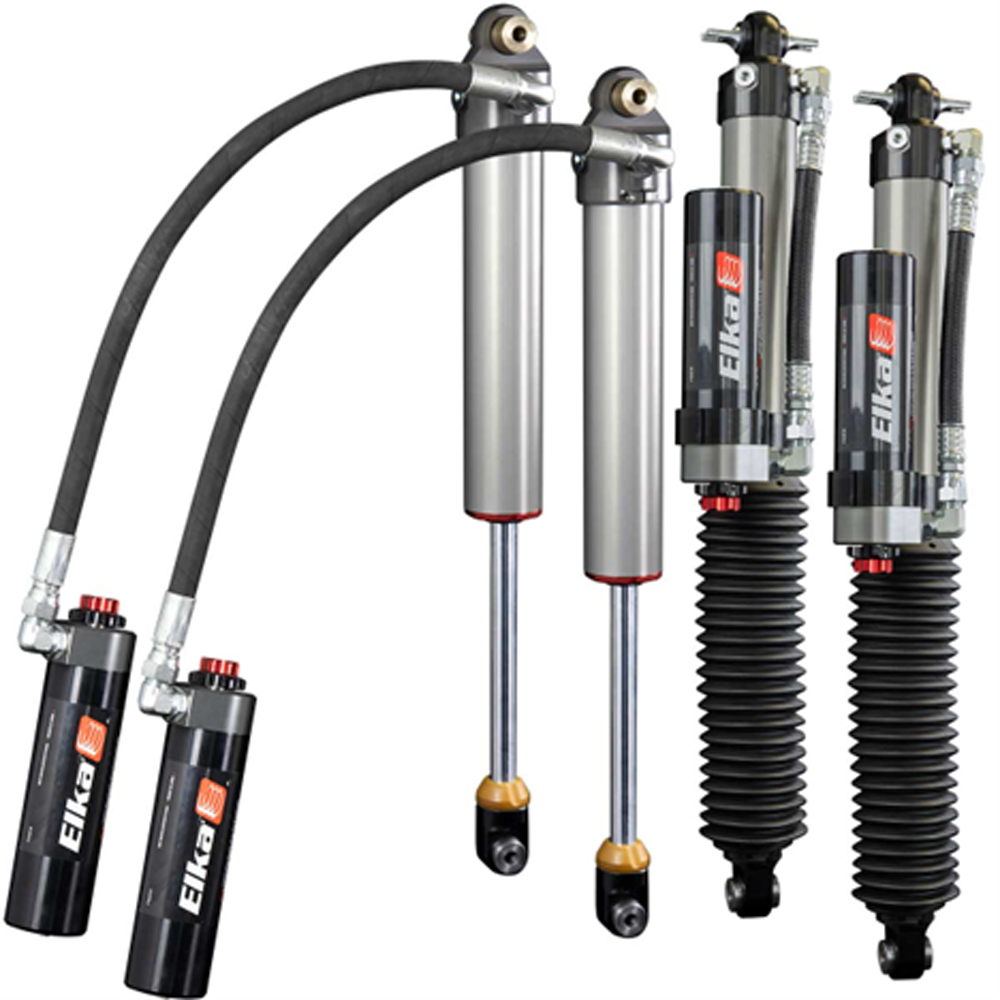 Powersports racing expertise meets overlanding capability in these shocks.
Sponsored Content
Elka is a full-scale manufacturing operation providing high end shock absorbers for not only trucks and Jeeps but also ATVs, UTVs, and motocross vehicles. They've developed a product line-up for each offered vehicle configuration with multiple options, from entry level aftermarket OE replacement to fully adjustable models for extreme usage in difficult conditions. Elka's latest lineup of off-road shocks features influence from their racing background and an awareness of the versatility we overlanders need from our rigs.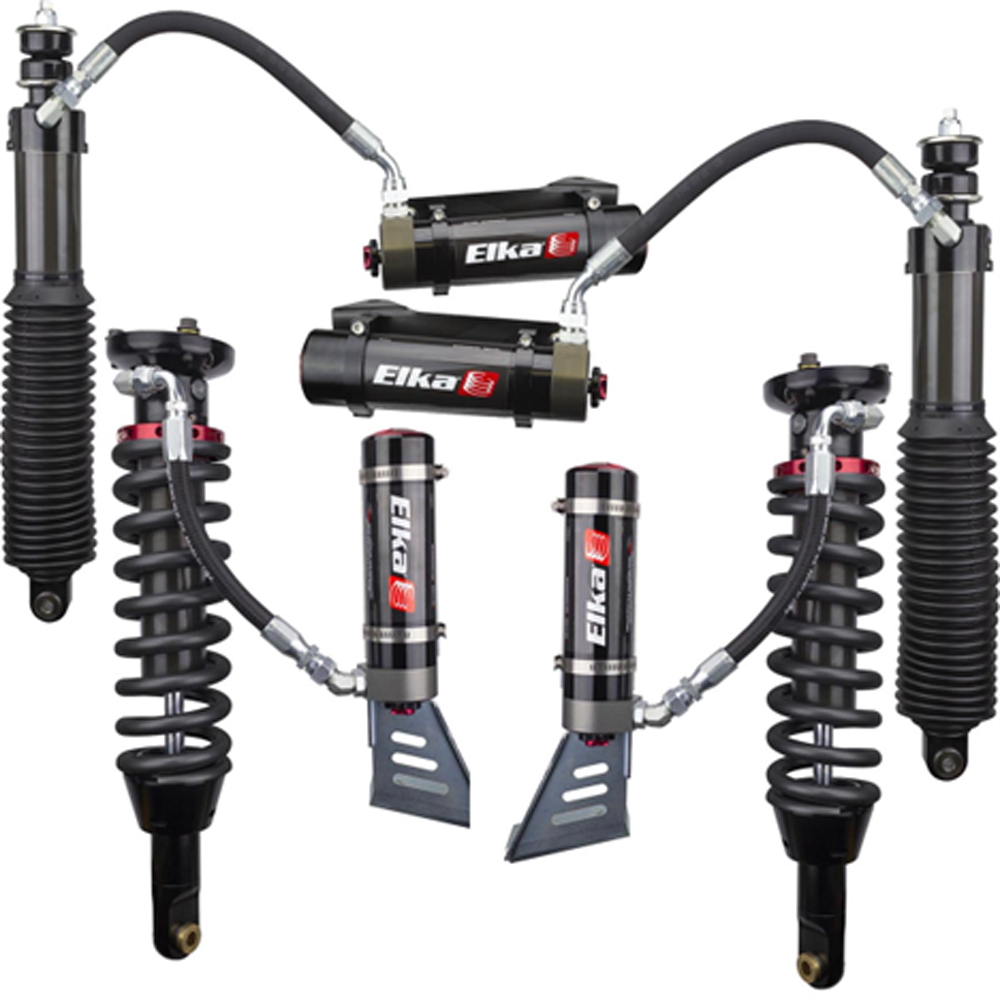 Elka's racing background has helped them to truly refine the art of tuning. These shocks are tuned specifically for a vehicle, an application, and even to different driving styles and preferences. Truck and Jeep Elka shocks are made of hard anodized aluminum. They're assembled by hand and built to order at their manufacturing facility in Canada. Plus, they come with a variety of adjustments depending on the model and vehicle to deliver an outstanding driving experience.
Elka wants their clients to go faster and explore further. If you want your vehicle to look the best, provide better comfort, and perform better (or all three!), a set of Elka's high-performance off-road shocks will give it that edge.
Elka High-Performance Off-Road Shocks Fit Your Rig – and Your Sport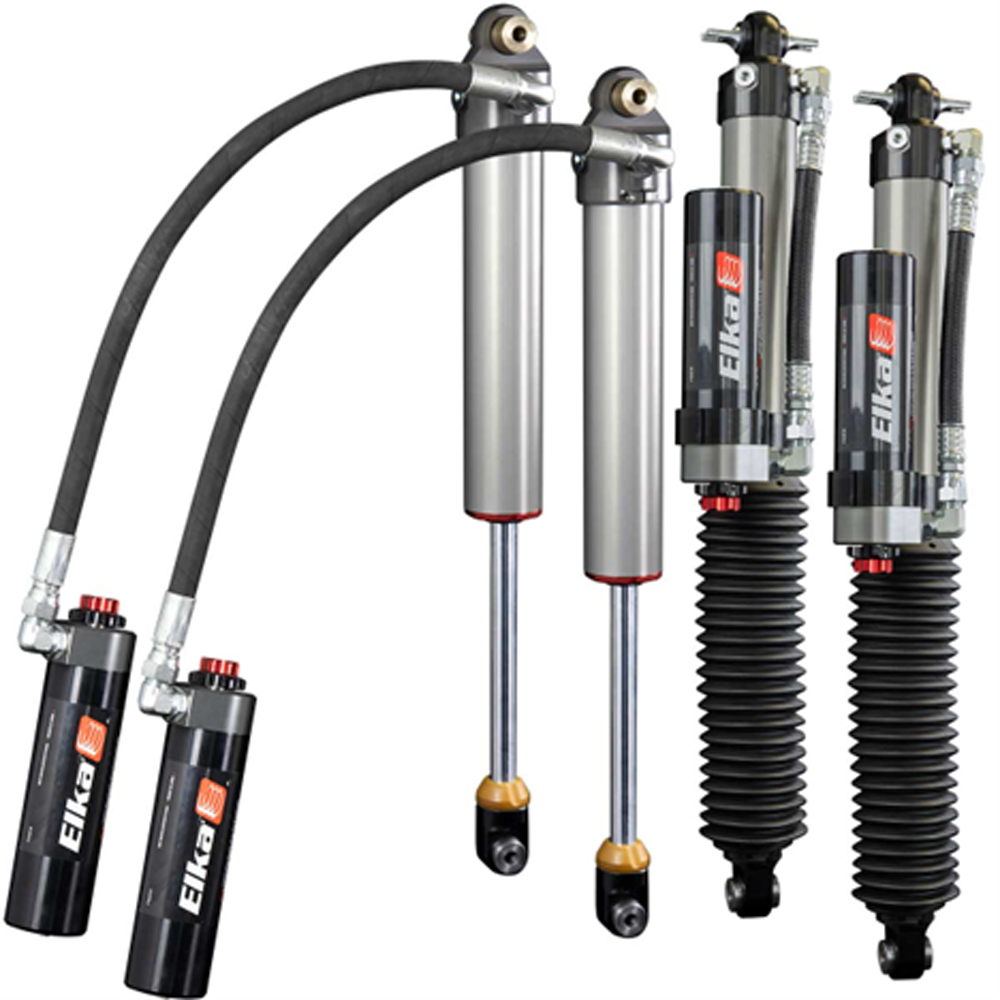 Finding OE replacement parts that fit your vehicle's make, model, and year tends to be pretty easy. Most auto parts retailers have a convenient tool on their websites that filters products based on vehicle compatibility. A bit harder? Finding the right part that fits both your rig and the job you need to do.
Elka offers a wide variety of shock absorbers, including 2.0 IFP, 2.5 IFP, 2.5 Reservoir, and 2.5 DC Reservoir. On their website, they also feature three different "driver profiles," categories into which they sort their products. Instead of sorting by make or model, they sort by sport. Elka recommends their products based on how you'll actually be using them.
Their three categories, "Daily Driver/ OE Replacement," "Road & Trails Dual-Purpose," and "Dedicated Off-Road Driving," each have specific metrics and product pairings. With this handy tool, Elka helps you to find exactly which of their high-performance shocks suit your needs the best.
Learn More About Elka Suspension Products
For more information on how Elka goes above and beyond to ensure that their shocks give the same upgraded performance for every driver out there, visit their website.