Product Roundup: Father's Day Gift Guide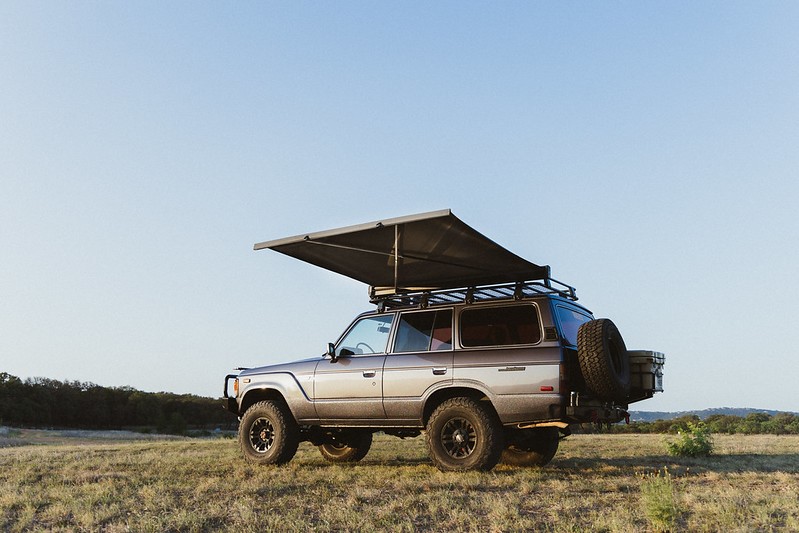 Product Roundup: Father's Day Gift Guide
What to buy for the outdoorsy guys in your life who have everything? If there's one thing my dad has a habit of doing, it's buying all the cool stuff for himself before I get the chance. This year, I'm trying to catch him by surprise by digging for all of the newest and most unique gear before he even knows it exists. My goal? To find the tools, gear, and accessories that will help him solve problems he doesn't even know he has. This Father's Day Gift Guide product roundup features gifts for those guys in your life that already have everything: brand-new products, cool innovations, and inventive solutions for all their outdoor needs (and wants!).
Kammok's Crosswing

This brand-new product just hit Kickstarter at the end of May, so you can be sure you're ahead of the game. It offers new tech in car awnings and boasts a 3-second setup time. Aptly named Crosswing based on its x-shaped frame, the awning has a minimalist design and (get this) no legs. Kammok's goal with this product is to cut down on setup time to avoid the classic debate all campers have had: will enjoying this cool accessory be worth the time we took to get it set up?
The awning comes in blue or tan, and at lengths of 5′ or 7′.
MSRP: $849.95 for 5′; $999.95 for 7′
Kickstarter price: $699 for 5′; $799 for 7′
Dee Zee Underseat Storage Compartment

This underseat storage drawer is perfect for dads who have too much stuff and nowhere to put it. New from DeeZee, available to purchase from Summit Racing Equipment, these drawers were made to fit late-model Ford and GM crew cab pickups. By installing this compartment, instead of just shoving tools under the seats, dad will be able to keep it all organized. Underseat storage is ideal for campers who need to utilize every inch of space.
F150 Model: $412.99
Silverado/ Sierra Model: $367.99
Grey Man Tactical Vehicle Seat Back Organizer
Another necessity for the organized camper, these seatback organizers from Grey Man Tactical are totally customizable. They also have a lower price point than some of the other organizational gear we've seen so far. I know my dad would love these to keep his backseat organized, but GMT also offers these boards for underseat, trunk lid, doors, and dashboard. Another perk of GMT is that they offer repair or replacement of any of their products for free.
MSRP: $99
greymantactical.com, amazon.com
weBoost Drive Reach Vehicle Signal Booster

Staying connected might just be the most difficult part of camping for my dad. He loves being "incommunicado," as he calls it, but most of the time that's not really an option for him. When work calls, he's got to answer! With weBoost's Drive Reach Vehicle Signal Booster, he won't have to drive back out to civilization just to make sure everything is ok. This signal booster is a great option because it doesn't take up too much space; plus, weBoost designs, assembles, and tests its products right here in the U.S.
MSRP: $499.99
Boulder Tools Compact Tire Repair Kit
This tire repair kit is everything a dad could want. Boulder calls it "the smallest all-inclusive tire plug kit on the market," and emphasizes their no-fluff approach to curating the products included. There are plenty of campers and overlanders that hate pre-made kits for anything; first aid, cookware, mess kits… the list goes on and on. Some people like to take them time to put them all together themselves, because premade kits tend to include too much stuff they don't technically need. On the other hand, these homemade kits can be hard to pack and take up unnecessary room. The ease and practicality of this tire repair kit might just solve that problem.
MSRP: $41.99
Check out more gift guides on treadmagazine.com