Outfitted: A Roundup of the Latest Automotive Accessories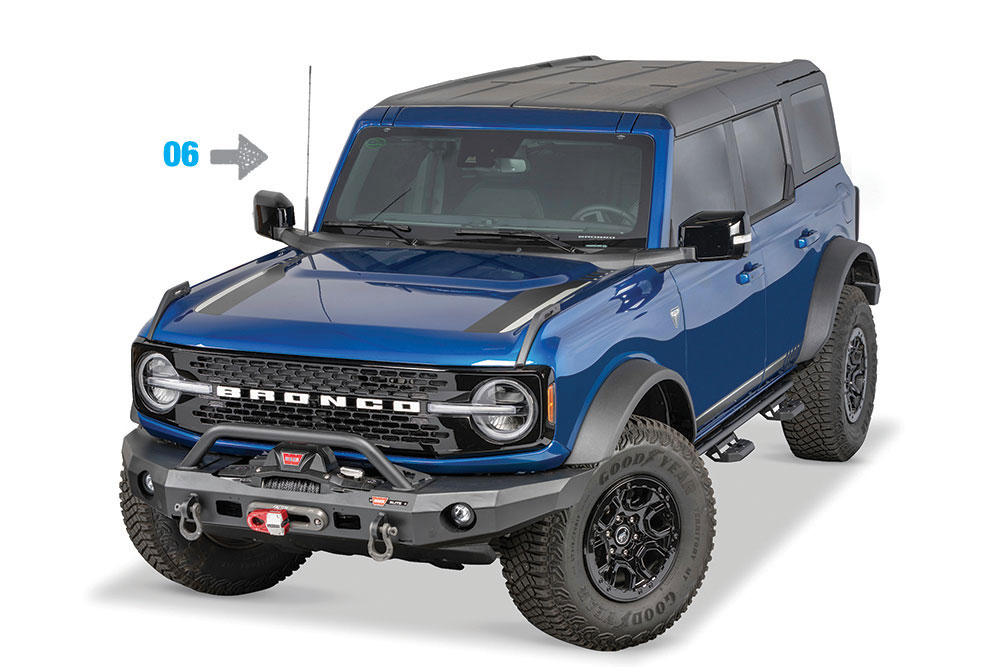 Roundup of the Latest Automotive Accessories
We've rounded up the latest automotive accessories to keep you up-to-date on the most recent innovations in the automotive accessories market. Lately, we've been seeing lighting, driveline components, performance modules, and more! Find other editions of Outfitted here.
01 KC Hilites/Cyclone V2 LED—Single Light
The Cyclone V2 Diffused LED is a 5-watt, compact, auxiliary LED automotive lighting solution that delivers 600 lumens of bright light. Not only is it bright, but it also features a replaceable colored lens option. Since it has all of these features and more, this light is ideal for rock-crawling, in engine bays, as dome lights and inside wheels. On top of those features, the product has a universal mount, so that it is adaptable to most vehicles.
MSRP: $31
---
02 Neapco/Performance U-Joints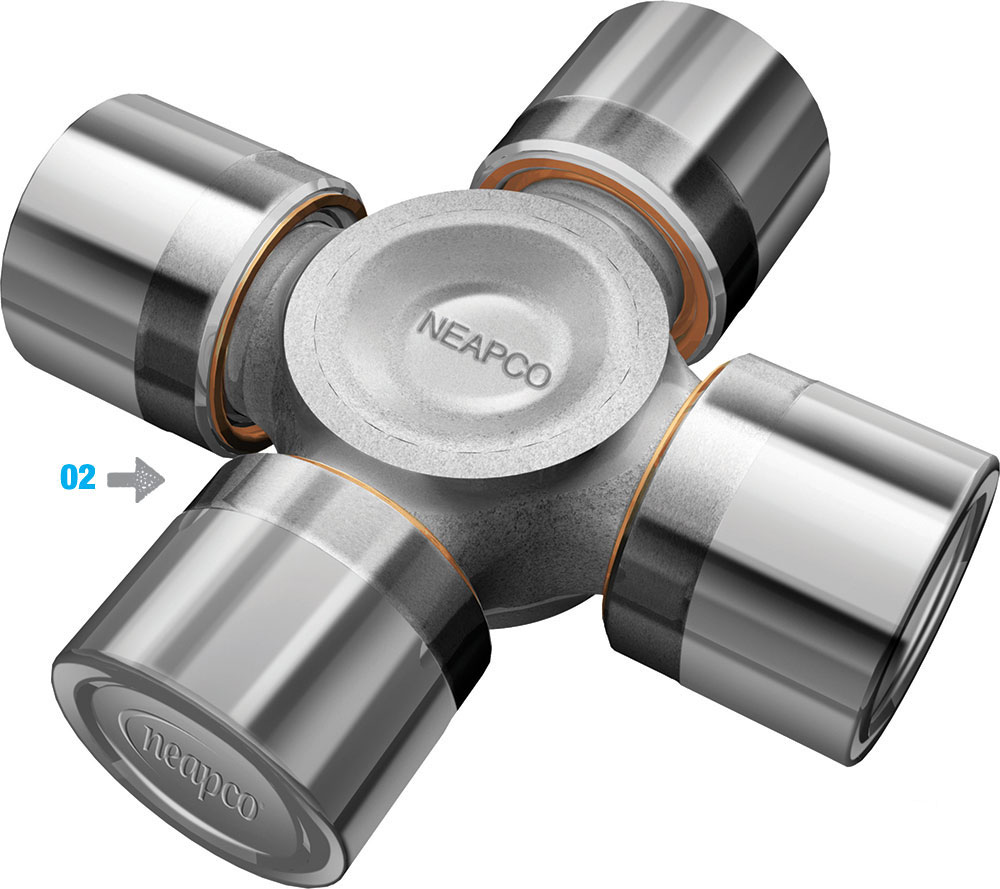 Neapco is a leading U.S.-based supplier of drivelines and driveline components to worldwide original-equipment manufacturers and related aftermarkets. Recently, they completed a battery of tests on its line of universal joints (U-joints) that clearly demonstrate its superiority to its leading competitor. Neapco Performance Series U-Joints outclassed the competitor in all driveline series tested. Tests included measuring for ultimate strength and both low- and high-cycle fatigue. In several of the tests, Neapco Performance Series U-Joint results were two or three times higher or more, as compared to those of the leading competitor.
MSRP: Varies
---
03 Edge/Pulsar Module for Jeep Gladiator JT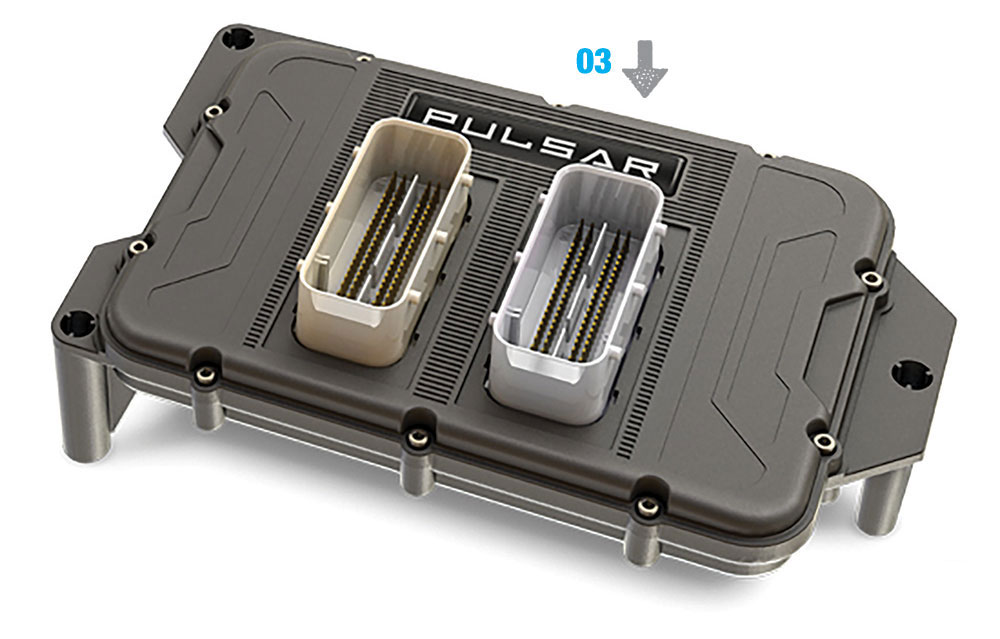 The Pulsar for 2020 3.6L Jeep Gladiator JT is an innovative invention that's been engineered to keep your Jeep's stock PCM with no flash tuning or removal of the PCM, itself, required. Enjoy Pulsar as a shift-on-the-fly performance programmer, calibration tool and throttle-sensitivity booster—all in one, easy-to-use device. The Pulsar is an in-line computer that connects directly to the vehicle's computer with no additional wiring harness needed.
MSRP: $715
---
04 Superchips/TrailDash 3 for Jeep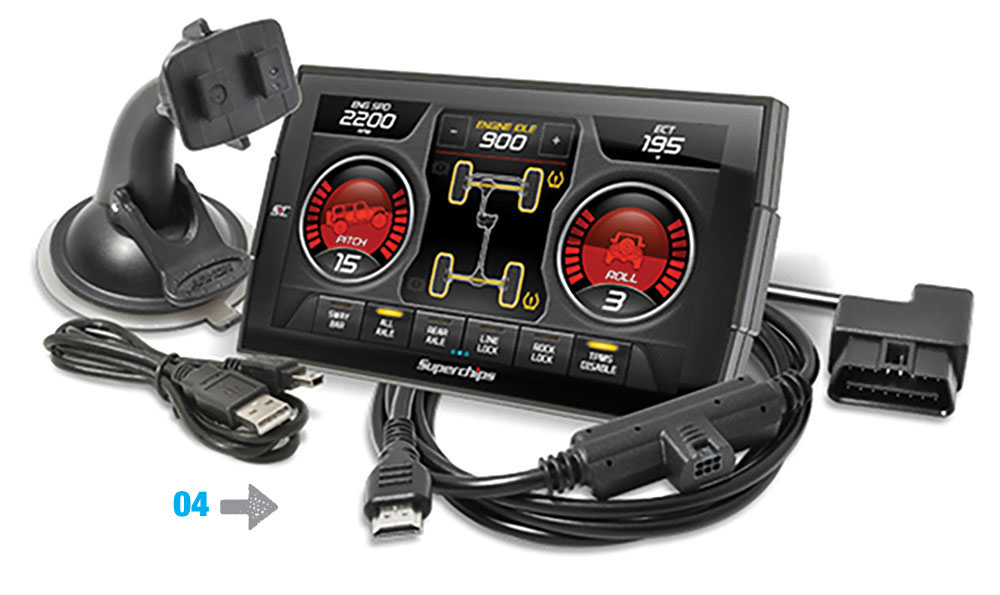 Drawing on years of experience, the industry's most-versatile performance programmer and in-cab monitor for Jeep just got better with the release of the all-new TrailDash 3. The TD3 offers the most technologically advanced features, with a faster processor for quick tune loads, more-responsive touchscreen, higher-resolution display and even Wi-Fi for easy updates. The TD3 allows you to add power for an improved driving experience, calibrate for tire and gear ratio changes, and keep all the data at your fingertips. Applications: 2007–2021 Jeep Wrangler and Gladiator.
MSRP: From $612
---
05 Armordillo/2010–2019 Toyota 4Runner AR Series Bull Bar w/LED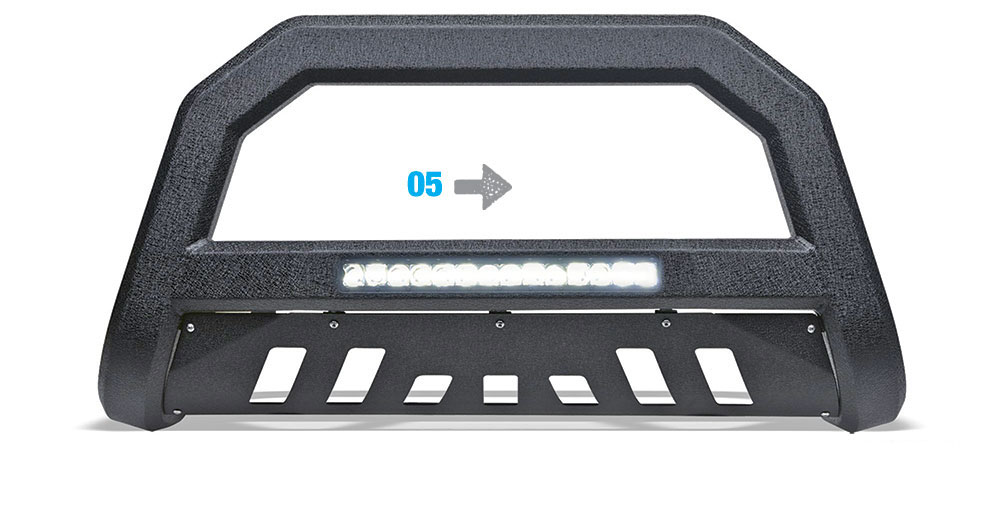 If you're looking to protect the front end of your 4Runner against the elements and the impact of minor collisions without sacrificing the look of your new, stylish front grille, the AR Series Bull Bar, with its aggressive angular design, will do the trick. Unlike regular tubular bull bars, Armordillo's AR Series bull bars won't hide your front grille or a large portion of your front bumper, but they do keep front end protection at a high level. This version comes with a wiring harness and switch for an integrated LED light bar.
MSRP: $420
---
06 WARN/Ford Bronco Elite Series Front Bumper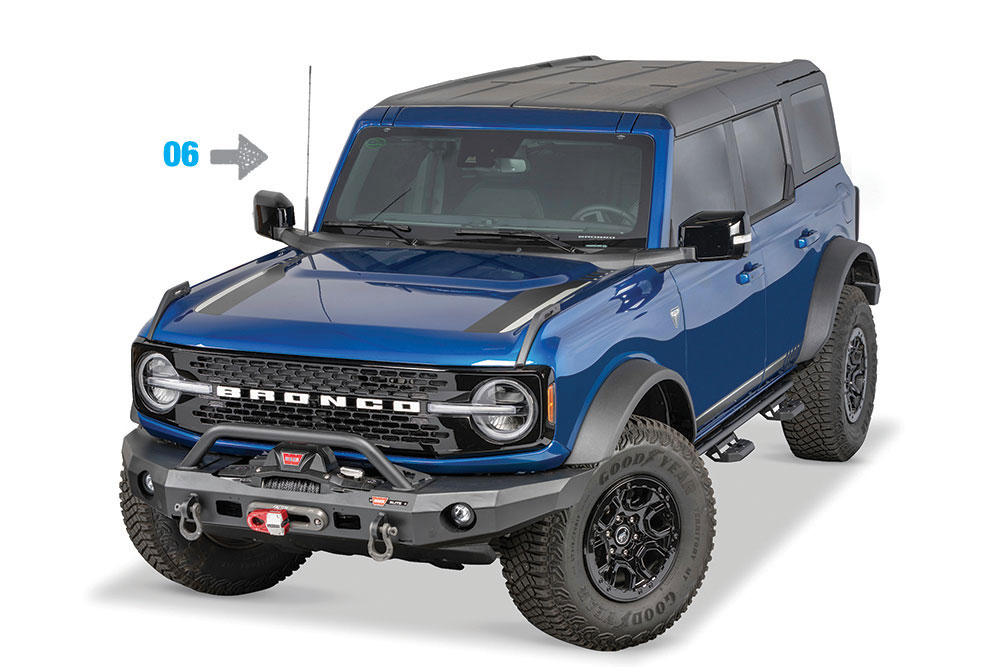 The WARN Elite Series Front Bumper offers the features that owners need, along with a great, new style that's perfect for life off road. Not to mention, it's also designed, engineered and made in the U.S.A. for the Ford Bronco. It is available with or without a welded-on grille guard tube, so these bumpers will accommodate most WARN midframe winches up to 12,000 pounds in capacity. Features include ports for lights, eyelets for shackles and off-road jack points.
MSRP: $1,800
---
07 Shell/12V Portable Lithium Jump Starter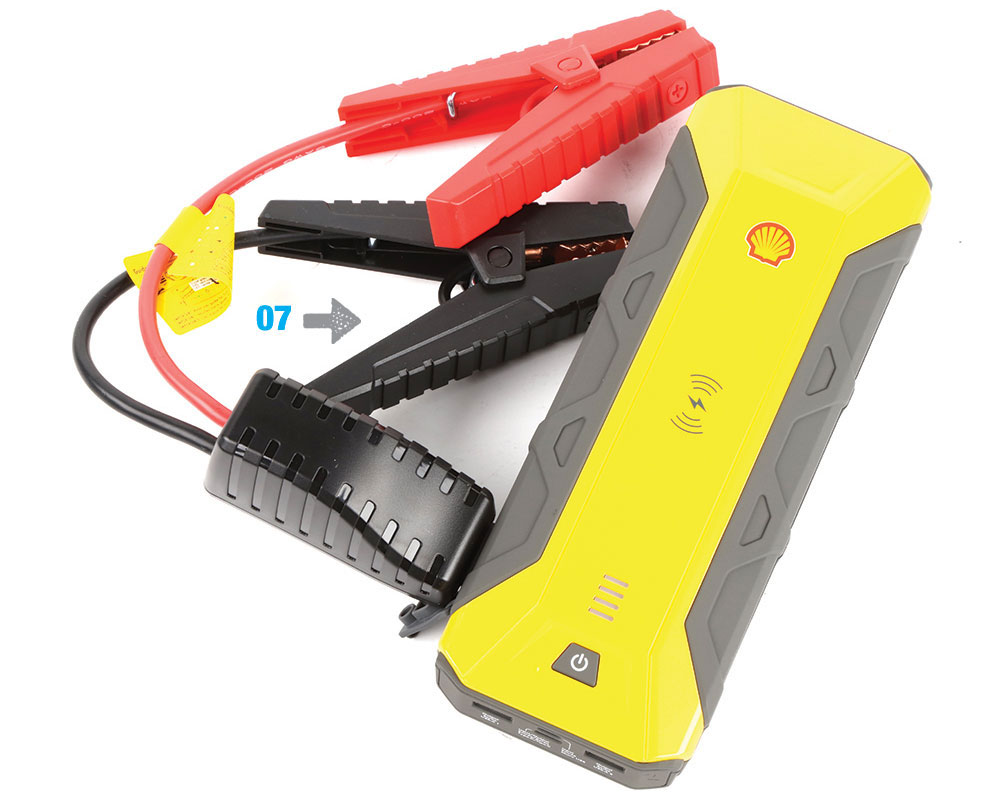 The Shell Jump Starter features high-capacity amp hours that can jump-start both 3-liter diesel and 7-liter gas engines. It also features an LED flashlight, SOS light and USB ports for fast charging of mobile devices. This jump-starter comes with charging and jump cables as well as advanced safety features that protect from short-circuit, reverse polarity, over-current, over-charge and overload protection. Overall, it has everything you could need in a battery emergency.
MSRP: $130
---
08 PPE/Differential Cover Dana 44—Wrangler JK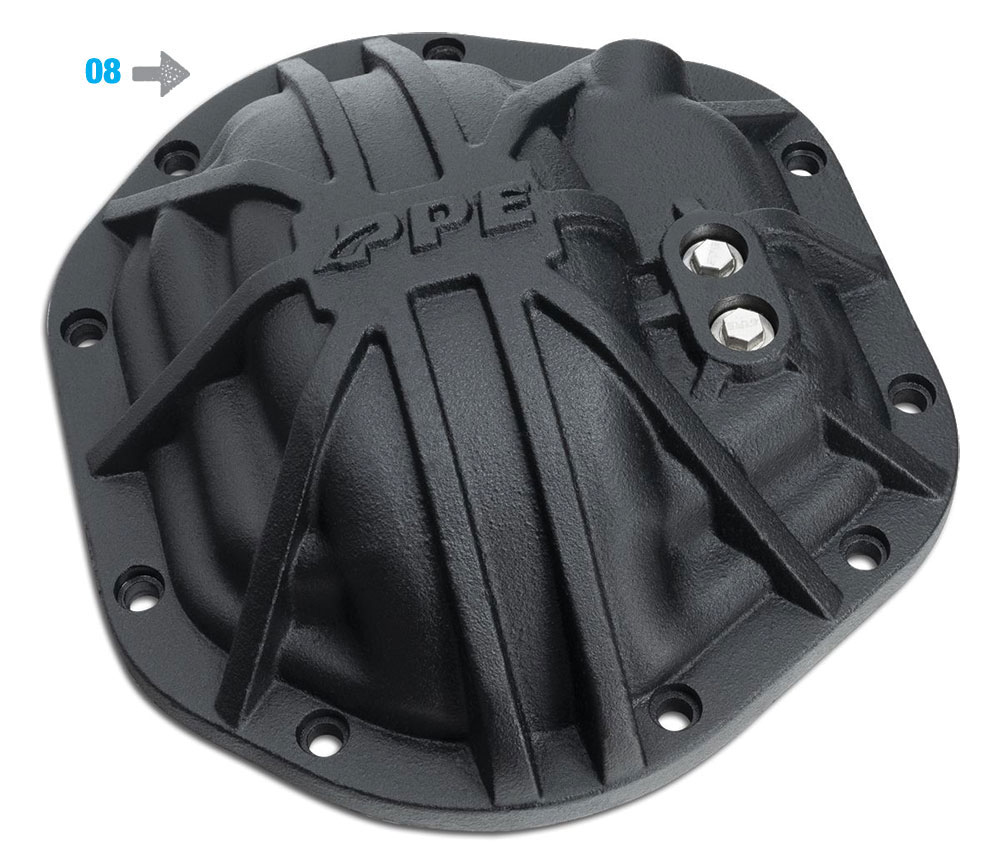 This innovative cover is made from thick-cast, high-strength nodular iron for maximum protection. It was designed with transverse gussets that add strength and rigidity to the housing. This product is essentially engineered to handle the high torsion, and to optimize approach and departure angles. This cover was designed so the provided hardware is recessed, keeping everything out of harm's way.
MSRP: $220
---
Editor's Note: A version of this article first appeared in Tread January/February 2022.