Wind Cave National Park: Above and Below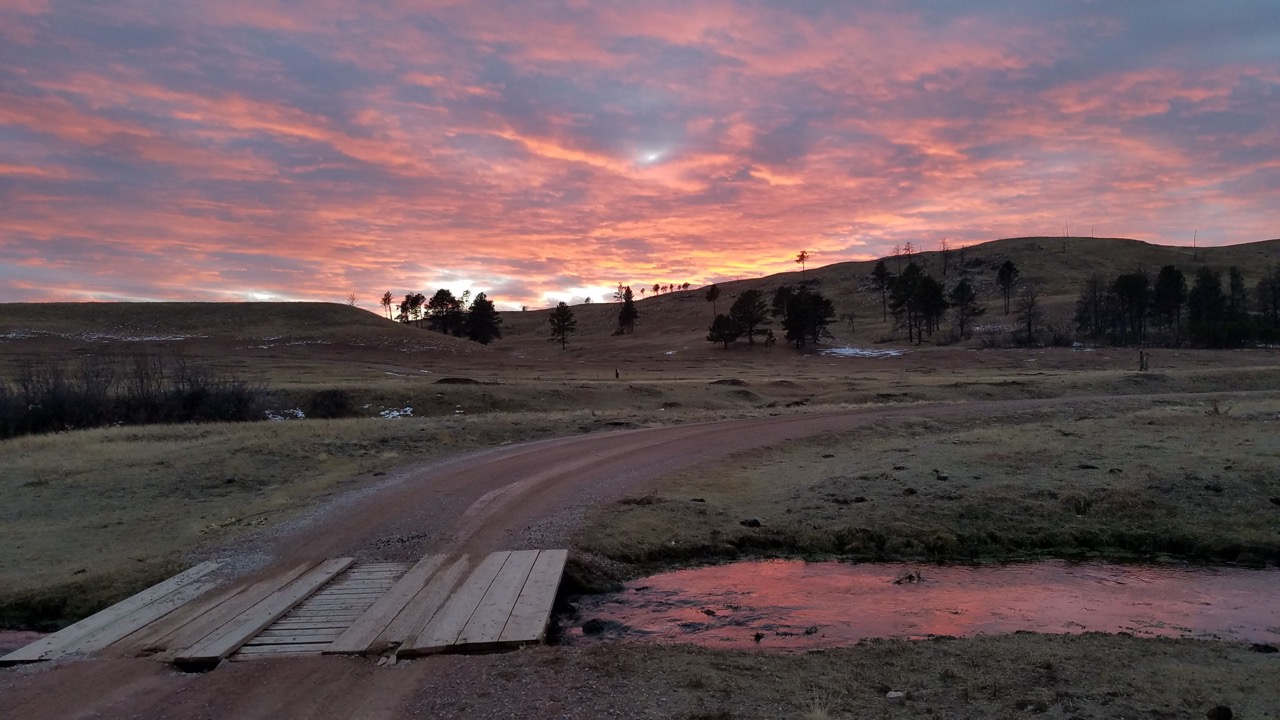 Visit the Park Within A Park: WICA
Welcome to Wind Cave National Park, a hidden gem located in the Black Hills of South Dakota. You'll find plenty to explore in this park, which boasts an impressive cave system, wildlife sightings, and stunning natural beauty.
Here's how the National Park Service describes the park:
Wind Cave National Park protects two very different worlds – one deep within the earth, the other a sunlit world of many resources. Bison, elk, and other wildlife roam the rolling prairie grasslands and forested hillsides of one of America's oldest national parks. Below the remnant island of intact prairie sits Wind Cave, one of the longest and most complex caves in the world.
Wind Cave is one of the largest mapped caves in the world, and the third-longest in the United States. Over the past century, geologists and park rangers have explored and mapped over 150 miles of underground wilderness. Named a protected National Park by the great Theodore Roosevelt in 1903, Wind Cave also encompasses 28,295 acres of prairie land and Ponderosa pine forest.
If exploring one of the world's oldest underground cave systems is on your bucket list, here are some things we think you should do while you're at it:
5 Things to Do in Wind Cave National Park:
01 Take a Cave Tour
Wind Cave is one of the longest and most complex cave systems in the world, with over 100 miles of explored passageways. Join a guided tour to explore the stunning formations and learn about the history of the cave. There are four tours offered year-round and two just for the summer. For more information on Wind Cave National Park cave tours, visit nps.gov/wica.
Garden of Eden Tour
The easiest and shortest of the tours, this 1-hour, quarter-mile trip into the cave is a perfect opportunity for people of most ages and abilities to see the cave's natural rock formations. Only 150 steps are required for this tour as you'll ride down into the cave and back up in an elevator.
Natural Entrance Tour
Just a bit longer and more strenuous than the Garden of Eden tour, this tour includes a stop at the natrual cave entrance. You'll see lots of boxwork formations on this tour. Double the number of steps to 300 – you'll only get the elevator up and out at the end on this tour.
Fairgrounds Tour
This is the most strenuous of the walking tours and will take about an hour anda half and include 450 steps. You'll explore the middle and upper levels of the cave to see abundant boxwork as well as popcorn and frostwork formations.
Accessibility Tour
This quick 30-minute tour introduces the cave system to people of any ability and gives them the opportunity to check out some prominent boxwork formations.
Summer Only Tours: Candlelight Tour and Wild Cave Tour
Serious adventurers, listen up. These tours are for you. The Candlelight tour, as you might guess from its name, is unlit. You'll spend two hours exploring less deveoped sections of the cave by candlelight, just like the explorers who discovered the cave did. 
We aren't going to lie: reading about the Wild Cave tour made our stomachs twist a little. We're all for pushing our limits, but the idea of crawling by the light of headlamps on our stomachs through a 10-inch by 3-foot hole gives us the willies. If you're up for it, this four-hour extreme adventure will teach you the basics of caving and lead you into the most undeveloped parts of the cave system!
02 Short Hikes: the Natural Entrance Trail and Rankin Ridge
The Natrual Entrance Trail is an short and easy trail, in addition to being one of the most popular hikes in the park. This walk takes you through a beautiful prairie landscape before bringing you to one of the cave's few natural entrances. You won't be able to enter the cave at this entrance, though; it's only about 10 inches around! You'll probably be able to feel the breeze that gives the park its name coming out of the entrance, but you won't be able to get into the cave this way.
The hike up to Rankin Ridge is short but steep. The trail itself offers incredible views of the Black Hills and the surrounding prairies. From the summit, you can see up to 100 miles on a clear day. You can walk a mile to get to the highest point at the park; plus, you'll pass a park landmark, a historic fire tower. No climbing permitted, unfortunately.
03 Watch Wildlife or Go Birdwatching
The park is home to bison, elk, pronghorns, and more. Keep an eye out for these incredible creatures while driving through the park or on one of the many hiking trails. If you pay close attention, you may also spot some smaller mammals like black-footed ferrets, prairie dogs, bats, badgers, porcupines, and other small rodents. A few spieces of snakes and other amphibians also call Wind Cave National Park home, though they're mosr difficult to spot.
Wind Cave is also a great place for birdwatching, with over 200 species of birds recorded in the park. Keep an eye out for (top row) bluejays, burrowing owls, black-capped chickadees, and red crossbills. You might also see or hear (bottom row) eagles, the American Kestrel, nuthatches, and woodpeckers. (All photos from NPS.)
04 More Intense Hikes: Explore the Backcountry
Wind Cave offers several backcountry camping opportunities for those looking to immerse themselves in the wilderness. Permits are required and can be obtained at the park's visitor center or by calling in advance. For more information on backcountry camping regulations, check out the NPS page on Wind Cave National Park backcountry camping here.
Good news for hikers! While there are miles upon miles of marked trails throughout the national park, Wind Cave is also an "open hike" park, meaning that you're welcome to stray off the path as much as you'd like. Just make sure that you have maps on hand and know how to orient yourself.
The NPS explains that, "Many hikers prefer to start at either of the Centennial Trailheads. One is located 1.5 miles north of the visitor center, and the other is east of Hwy 87 on NPS 5. The largest area open to backcountry camping is the area south of Sanctuary Trail and north and west of the Centennial Trail. This forested area provides backcountry campers with more sheltered sites than other parts of the park. Its size and proximity to Hwy 87 makes it easy for hikers to park and travel a short distance to find a campsite."
05 Take a Scenic Drive – or Ride
US Highway 385 or South Dakota Highway 87 are the two main paved roads in the park. Both of them offer stunning scenic views of Wind Cave. Looking for more remote scenic views once you're past the visitor's center? Try out Gravel roads NPS 5 and NPS 6. Both will take you through the less-developed northern and eastern areas of the park. They're pretty well-maintanted for most of the year, but the winter can get a bit dicey. Keep in mind that your GPS won't work out there, so make sure you grab a map.
Biking on any of these roads is also a great idea to get some wind in your hair. As long as you're properly supplied with snacks and water, the adventure is entirely up to you!
---
Want to go exploring in the Black Hills? Check out more visitor's guides to Mount Rushmore and Custer State Park!