The Toy I Bought For Myself
CandyLab Toys of Brooklyn, New York, started from a desire to revive the wonderful 1960s modernist American design vibe, and carve toy cars from it.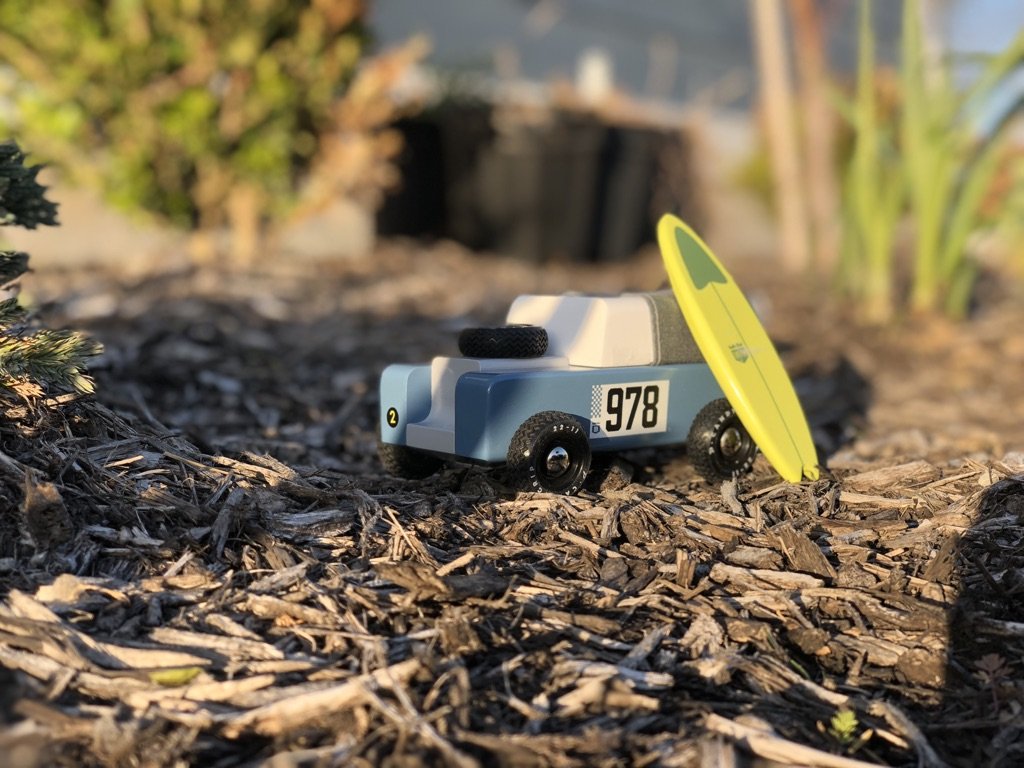 Born from the realization that kids and adults alike are being drowned in forgettable, disposable toys made in industrial factories of far away lands, they were inspired to create a line of what they call "heirloom toys". Ones that are as elegant as they are durable, that let kids tell their own stories and adults relive forgotten ones.
Recently, CandyLab decided to take a stab at the inner child in all of us and create a Series Defender, dubbed The Drifter. Complete with a cool nautical blue and battleship grey paint job, with a white top, magnetic lime surf board and even a full-size, hood-mounted spare tire, this thing is ready to brave the wilds of the back yard or be an elegant decoration to remind you how important the kid in you is.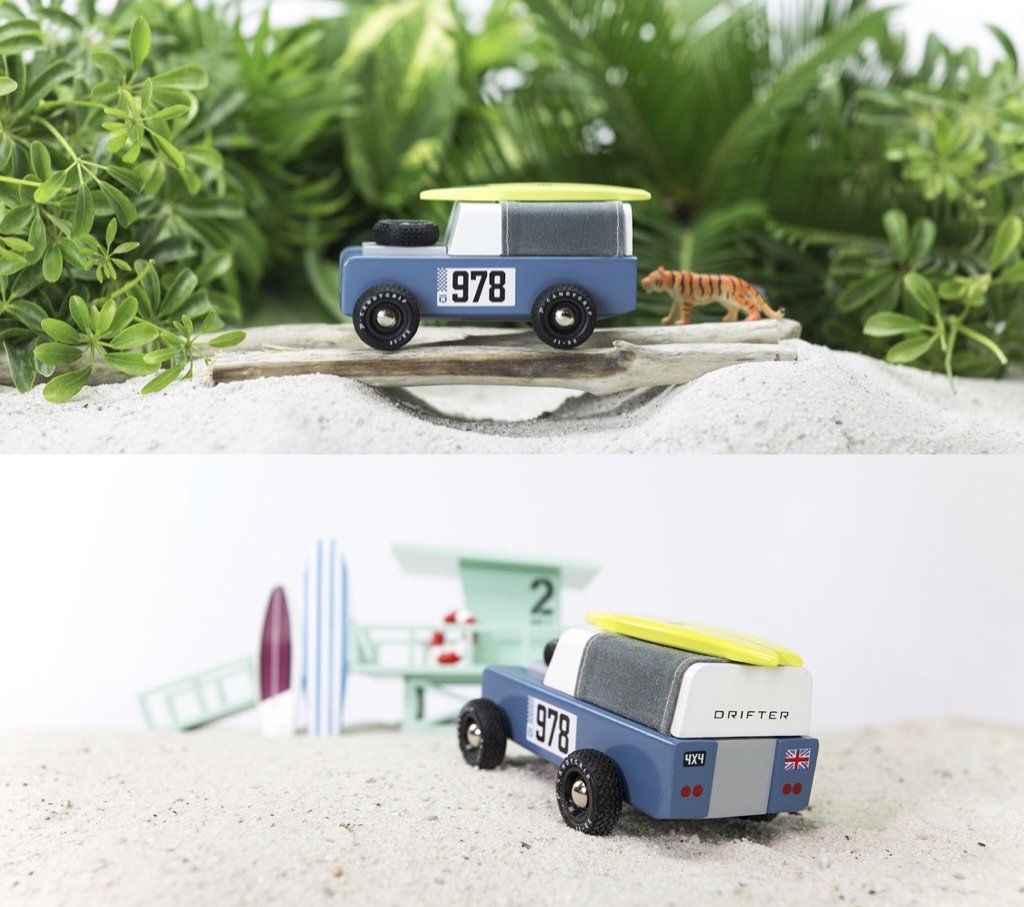 One hundred-percent made in USA of solid beechwood, this thing is ready for anything. If you're interested in checking out the other vehicles CandyLab makes or getting your own Drifter, go to their website.