Touring Tasmania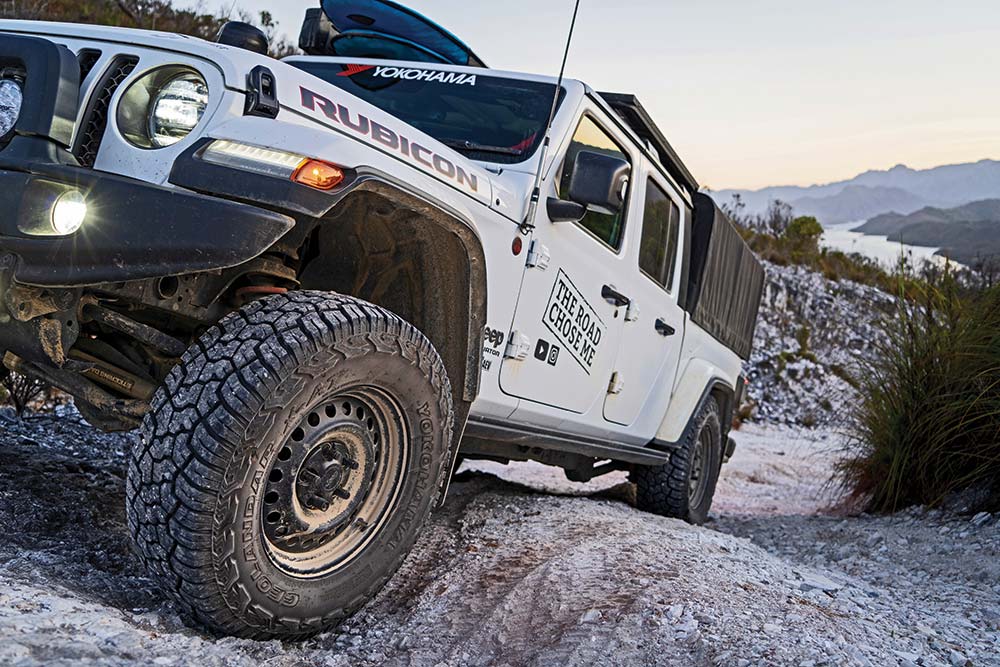 Exploring high and low into the far corners of Little Australia.
A visit to Australia requires a 16-hour flight from LAX. Not long after arriving the realization dawns that this island nation is more than a little different. There are funny animals hopping around, people pronounce things like they're trying to win a Steve Irwin impersonation contest, and because beer is too hard to spell they called it XXXX instead. The mainland is a bustling metropolis in comparison to the isolated island state of Tasmania, which lies some 130 nautical miles off the southeastern coast of Australia.
At just 35,000 square miles, Tasmania comprises less than 1 percent of the entire Australian landmass, and I seriously thought about giving it a miss. In my mind, I was sure there would be bigger and more important things to see and do on the mainland—glad I was mistaken.
Being an isolated island with a limited population, Tasmania has often been the brunt of many bad taste jokes told on the mainland. Usually they involve going on dates with relatives and how, for a Tasmanian, Tinder is actually a family photo album.
Jokes aside, a little research revealed the island contains some of the last great wilderness in all of Australia, including mountain ranges blanketed in snow for many months each year, stunning white sand beaches, and genuine old growth forests which are some of the oldest on the planet. Not to mention, there is also the number and variety of wild animals crawling, swimming and hopping all over the island. With a population density similar to Idaho, I soon became very interested in exploring the wild and remote corners in my recently completed Rubicon Gladiator.
Into Tasmania
I was full of excitement and nervous energy as I drove into the belly of the enormous Spirit of Tasmania, home for ten hours as we crossed the often-menacing Bass Straight from Melbourne to Davenport. After exploring high and low all over the ship, I barely made it back to my seat just as the worst of the rocking and rolling began. I actually had to push off walls and tables in an attempt to walk in a somewhat straight line. Fearing the worst, I downed a couple of motion sickness tablets which knocked me right out, and I woke just before dawn as we slowly drifted into the mouth of The Mersey River, with the picturesque city of Davenport perched on the far bank.
Within hours of landing, we found ourselves walking alongside stunning waterfalls, and even spotted a shy platypus on our very first day. Possibly Australia's strangest creature this water loving mammal has the bill of a duck, fur of an otter and body like a very small beaver. It's also a mammal that lays eggs (one of only two in the world) and in true Australian style it's also venomous.
The Perfect Place to Overland
During our first week we quickly learn Tasmania is utterly paradise for touring in a vehicle. In stark contrast to Victoria and New South Wales, there are free campsites dotted all around which provide clean toilets and sometimes even showers.
While I had been expecting the coastline to be rugged rocks and dramatic cliffs, the famous Bay of Fire on the east coast contains dozens of stunning white sand beaches and crystal clear water, absolutely ideal for swimming and surfing. The ocean was also not nearly as cold as I had been expecting, and with a wetsuit we had no trouble surfing for an hour without feeling the cold.
Lake Pedder Wilderness
A highly controversial system of hydroelectric dams was constructed in the immense southwest wilderness in the early '70s, at the time it was the poster child for the conservation movement across Tasmania and Australia as a whole. The dams resulted in the creation of the enormous Lake Pedder, and the damming of the once wild and mighty Gordan River. Although I feel conflicted about the enormous impact on the region, there is one lasting critical piece of infrastructure that meets my needs: gravel roads deep into the otherwise inaccessible wilderness.
Before 1970, this enormous expanse was impossible to access by vehicle, and to this day fly-in hiking and wilderness fishing trips are a daily occurrence due to the vastness of the wilderness. The few gravel roads used in the dam construction are now open to the public, which allow us to explore literally to the end of the road in multiple stunning locations while rarely seeing another vehicle. We camp, hike, and explore the entire area in the Jeep, with nights dropping to almost freezing, even at the height of summer.
The West Coast Rainforest
At 492-feet high, the very impressive Gordan River Dam is the highest in Australia, and walking right across the wall invokes a very strong feeling of vertigo. As with everything in Tasmania, there is no security or restrictions of any kind. We're free to wander around as we please, up and down staircases and across the dam wall to the far side.
Leaving the area I see a tiny gravel road that climbs steeply up the side of a mountain, and I know we're onto a good thing. At the top we find a stunning place to wild camp for the night with only the full moon to keep us company.
The Road To Nowhere
Moving north we spend almost a week on the infamous "Road to Nowhere" — the one and only road that slices through the Great Western Wilderness of Tasmania. This gravel road sees very little traffic and requires the use of a tiny cable ferry across the Corina River, which is much too deep to construct a bridge.
Late in the afternoon, we simply find a clearing to make camp with stunning views over an alpine valley to enormous mountains in the distance. The weather closes in fast, and soon I have every rope and peg employed to stop the awning and all walls from blowing away in the sudden gusts of wind Tasmania is famous for. Even in the middle of summer, we're soon wearing all our cold weather gear from Canada. I can only imagine this place in winter, and we make a promise to return one day to enjoy the snow-capped peaks.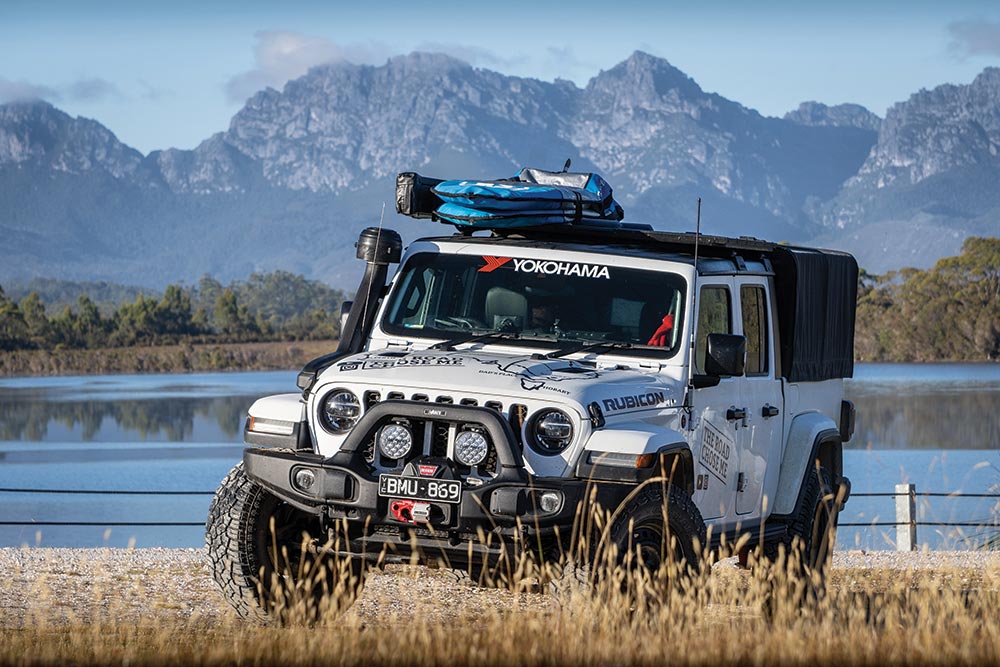 Sandy Cape Track
The western coastline of Tasmania is infamous for gigantic ocean swell, and in fact, some of the biggest waves ever surfed in the world have been on this coastline. Deep in the Arthur Pieman Conservation Area, also lies the infamous Sandy Cape 4×4 Track, well known for claiming multiple vehicles every year. While buying an access permit at the ranger station, I pay particularly close attention to the wall of shame with dozens of photos of vehicles claimed by the raging and unforgiving ocean.
The friendly park ranger is all too happy to explain the situation and give multiple warnings of the very real consequences of a bad decision. Water flowing onto the beach from numerous rivers and creeks causes beach sand to become exceptionally soft and dangerous, and in places it forms quicksand. Once vehicles become stuck fast in the sopping sand, it's only a matter of minutes before they're inundated and destroyed by the crashing waves, a fate I'm very keen to avoid in my house-on-wheels Jeep.
Taking on Brooks Creek
Leaving the little town of Arthur River, the track starts with a beach drive, and we slowly make our way south towards Sandy Cape. The area is completely deserted, and while enjoying the early morning sunshine we alternate between beach and gravel track driving, elated to have the whole place to ourselves.
After lunch we arrive at the first major obstacle, Brooks Creek. In years past this crossing has not been much to speak of, though recent king tides have dammed the creek, creating a crossing roughly a hundred yards across that is deep enough to require a much closer inspection.
Unsure of the bottom and depth in the brackish water, I walk all the way across and am happy to find a mostly firm and rocky bottom. Comparing the water line on my shorts to the Jeep, I see the water shouldn't come over the hood, so I decide to make an attempt. I always prefer the slow and steady approach, and I'm happy to create a good bow wave to help propel me forward and make sure I don't stop in the deep water that almost covers the front grill.
We continue south for another 30 minutes and arrive at the beginning of the final beach run just before dusk. We decide to make camp in yet another deserted paradise, right next to the ocean and stunning sand dunes.
After agonizing over the decision all night, I decide not to tackle the beach section alone, wary of quicksand at each river crossing. With no other vehicles arriving on scene, we turn back, happy to have explored so far into the wilderness, and also happy to have made smart decisions that allow us to explore another day.
Wild Tasmania
Slowing down to the pace of Tasmania feels like the right thing to do, and we spend a week in the immense wilderness on the West Coast, hiking to mountain tops, lakes, and rivers. Tiny logging and mining exploration roads dot the landscape, providing endless opportunities to roam in the Jeep and camp where we please.
"DURING OUR FIRST WEEK WE QUICKLY LEARN TASMANIA IS UTTERLY PARADISE FOR TOURING IN A VEHICLE. …THERE ARE FREE CAMPSITES DOTTED ALL AROUND WHICH PROVIDE CLEAN TOILETS AND SOMETIMES EVEN SHOWERS."
With more than 40% of Tasmania reserved as UNESCO World Heritage or National Park and very few people around, wild critters seem to outnumber humans 10 to 1. During our exploring we see countless wombats, kangaroos, wallabies, echidnas and more than a few platypuses. I get a shock when I spot a wild Tasmanian Devil run across the gravel road. Yes, the cartoon character "Taz" is actually based on a real animal which is just as unpredictable and wild as the cartoon portrays. Late one evening, an eastern quoll pays a visit to our wild campsite and darts around the swag and Jeep for ten minutes so we can get a great look. This small and endangered ground-dwelling marsupial is something like a marmot or bandicoot, and because there are no introduced foxes on Tasmania, this is one of the last places they can be found in all of Australia.
Tasmania The Terrific
While exploring the far corners of the world I have repeatedly found that the most out of the way places are the most beautiful, and the people are often the most quirky and interesting. While those who live in urban centres around the globe often put on a face every day and pretend to be something they're not, those who live in out-of-the-way places are unashamedly themselves, warts and all.
In my experience, these people are more genuine, more honest, and universally much, much happier. During our ten weeks exploring Tassie, this once again proved true, with oddball locals leaving a lasting impression.
After experiencing all it has to offer first hand, I can't help but wonder if Tasmanians themselves came up with some of the rumours and jokes designed to keep mainlanders off the island decades ago. With such stunning wilderness, an abundance of wildlife, super friendly and laid-back locals, plus plenty of open spaces to roam free, I'd be protective of this magical little island too.
Join Dan's ongoing adventures on YouTube and Instagram @TheRoadChoseMe
Tasmnia Quick Facts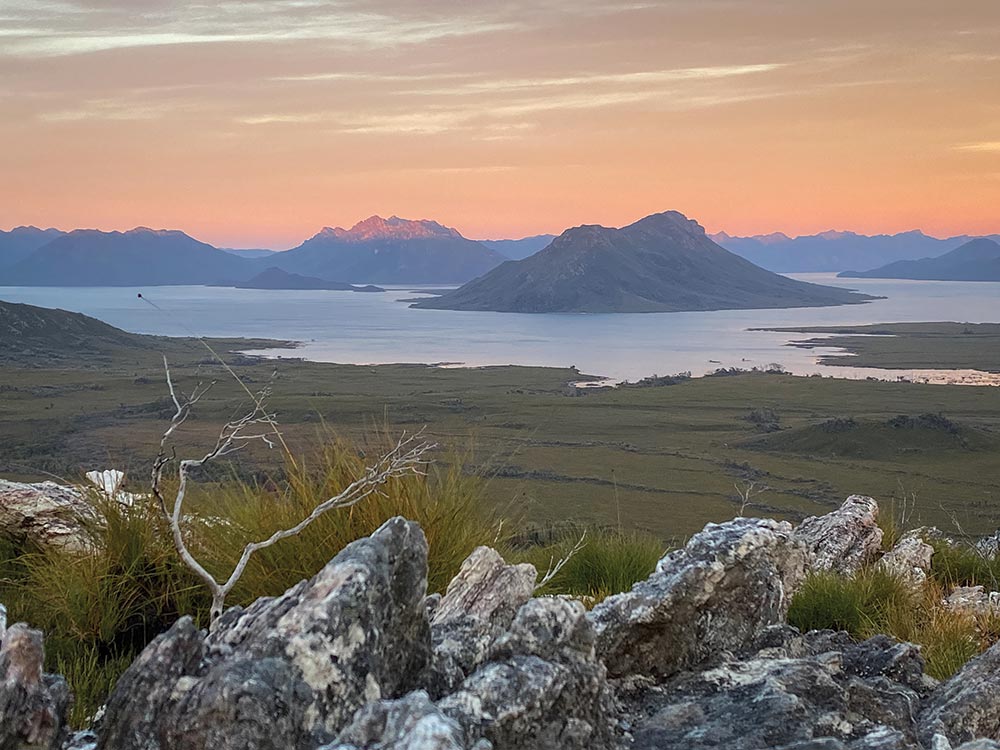 Land Area: 35,000 square miles (equal to Indiana]
Tallest Mountain: Mt. Ossa at 5,305 feet
Average Rainfall (west coast): 95 inches
Average Daily High Temperature (winter): 40 degrees F
Population (as of Sept. 2020): 541,071
Editor's Note: This story originally appears in the November/December 2022 issue of Tread Magazine.