Top 12 Overlanding Podcasts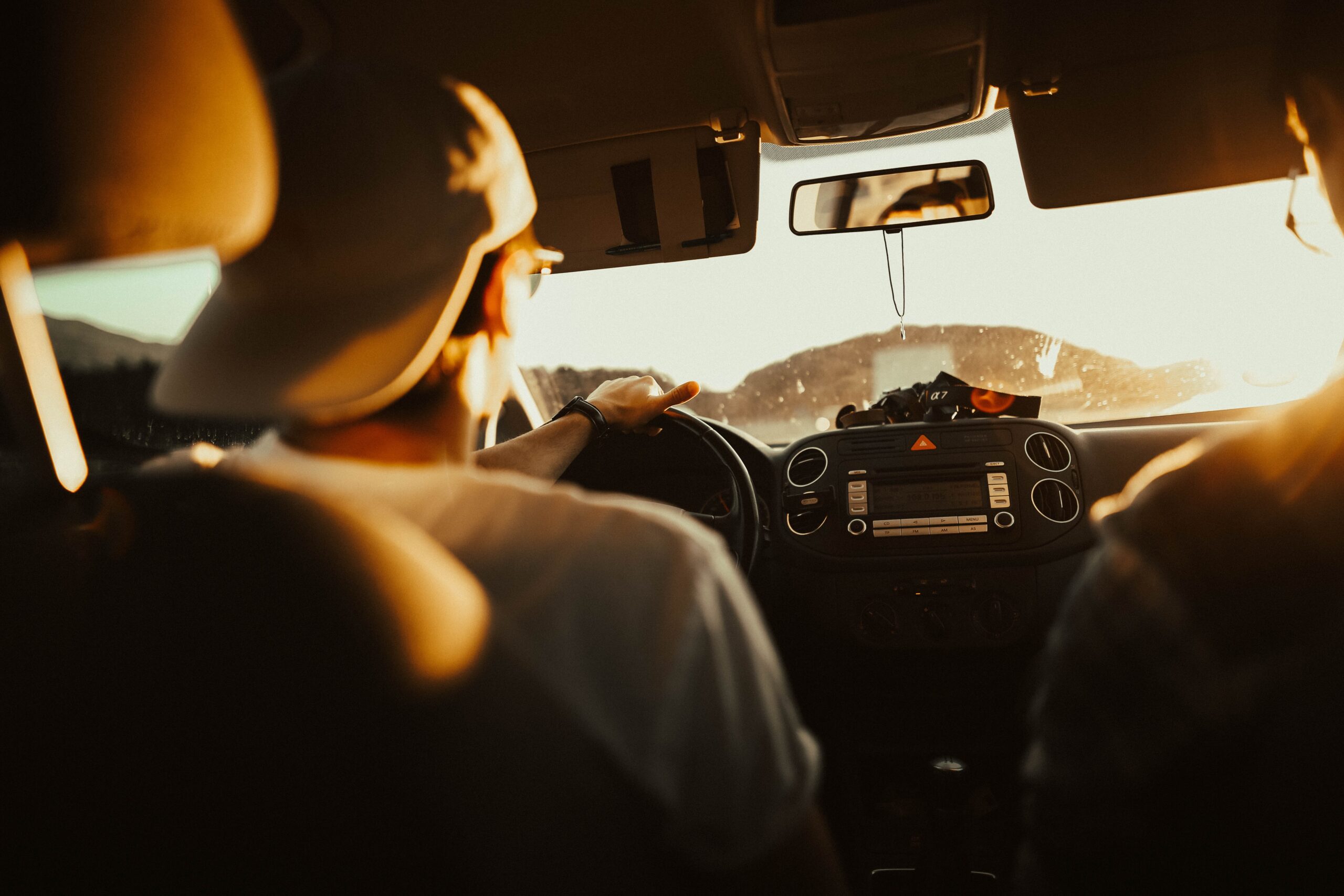 Check out these podcasts for the most unique stories, best advice, and funniest interviews.
The value of a good podcast is so underrated. They're great for those of us who are always in the car… Our playlists get old every now and again, and we love the chance to learn more and get new ideas from fellow overlanders. Overland podcasts are awesome, but there are so many to choose from. How do you know which one to listen to? Check out this list for some of our favorite picks!
01/
The XOverland Podcast with Clay and Rachelle Croft
Expedition Overland founders Clay and Rachelle Croft started this podcast as an extension of their awesome YouTube channel. On the podcast, members of the XOverland team talk with tons of guests from the whole overlanding community. Giving us a look at what happens behind the camera, this podcast is a sneak peek into the creation of the popular show we all know and love.
Listen: Expedition Overland Website or Spotify

02/
The Hitched and Haulin Podcast with Hellwig Suspension Products' Mike Hallmark
Hitched and Haulin is brand new on the overlanding podcast scene; they just started in September 2022! Mike is keeping things light, fun, and focused on towing in the new series from Hellwig. In the first episode, star guests were Down2Mob Overland, AKA Phil Kockerbeck, and Julianna Rose. Key subjects included the overland lifestyle and recent (mis)adventures. This promises to be a super entertaining listen, and we're excited to stay tuned in!
Listen: Spotify

03/ Citizen J Podcast with Jillian Rebekah
A while back, we got news that famed female overlander Jillian Rebekah was starting a podcast, and we were so excited! Since we talked about her last, Jillian has grown her podcast like crazy. In the post few months, she's featured talks with cowboys, bladesmiths, athletes, and more. The collection of badasses on this show never seems to end, and we love it.
Listen: Apple Podcasts or Spotify
Or watch: YouTube

04/ The Fieldcraft Survival Podcast
The guys from Fieldcraft Survival host this informative series, which covers survival, tactics, defense, gear, fitness, overlanding, mobility, military, and more. The whole Fieldcraft team chips in to build the changing cast of this podcast, as each perspective brings new style and unique expertise. If you want to learn about all things preparedness and survival, check out Fieldcraft Survival.
Listen: Apple Podcasts or Spotify

05/ Budget Overland with Jay Tiegs and Benji Ward
We know overlanding can get expensive. That's why Jay and Benji, who are both experienced overlanders, started this podcast. They offer great advice on overlanding without breaking the bank, vehicle builds, and adventuring out of your comfort zone.
Listen: Apple Podcasts or Spotify

06/ Anderson Overland with Joey Anderson
There's one best keyword to decribe the Anderson Overland podcast: authentic. Joey brings a ton of great first-hand experience as an overlander and outdoorsman, and shares those experiences in a super lighthearted way. Most recently, Joey hit the road with his wife Robyn, their two children, ages 1 and 13, camping off-grid for a whole month. Wondering how they pulled it off? Check out the latest episode.
Listen: Apple Podcasts or Spotify

07/ Total Offroad Podcast 
Steve and Ian of the Total Offroad Podcast keep their focus on exploring the awesomeness of overlanding and off-roading. If your interests lean more toward the off-road side of things, this is a great podcast to keep up with. Lately, they've been talking about cool off-road experiences like wheeling in Iowa and all sorts of other places all over the country.
Listen: Apple Podcasts or Spotify

08/ The Northwest Jeepcast 
Are you a Jeep fan local to the Pacific Northwest? Then this podcast is for you. The hosts have been wheeling across the states on their Wheeling America tour. They also do a weekly Jeepcast, where they update their listeners on what they're doing with their Jeeps. They talk vehicle upgrades and adventures all over, including Sand Hollow in St. George, UT.
Listen: Apple Podcasts, Spotify, or the Northwest Jeepcast Website

09/ Camp Monsters by REI Co-op
This podcast is a great one for sitting around the campfire at the end of a long day of fun. It's quite different from the rest of the podcasts on this list. Instead of overlanding stories and adventure advice, these are campfire stories in the way we heard them as kids. Keep the spooky campfire stories going this fall with inspiration from this podcast.
Listen: Apple Podcasts, Spotify, Audible, or the REI Co-op Website

10/ Outdoor Photography Podcast with Brenda Petrella from Outdoor Photography School 
What better place to learn more about outdoor photography than from the Outdoor Photography School? Podcast host Brenda Petrella sits down with top landscape and nature photographers and leaders in the outdoor industry to unpack their approaches to creativity, connecting with nature, and working safely and comfortably in the natural world. Their weekly episodes are a blend of longer interviews and quick tip lists.
Listen: Apple Podcasts, Spotify, or the Outdoor Photography Podcast Website

11/ Rigged For Dirt
Frank and Ali, longtime overlanders and outdoor enthusiasts, host this awesome podcast that's all about adventure. They've got awesome, purpose-built overland rigs, a host of incredible guests (including our very own editor, Kelly!), and some great stories to share. On their lstest episode, an interview with Brandon Alvarez of Tread Lightly! emphasizes the importance of conservation!
Listen: Apple Podasts, Spotify, or the Rigged for Dirt Website
12/ The Overland Journal Podcast
The folks over at the Overland Journal Podcast have experienced overlanding on all seven continents. They've got lots of awesome advice. Most recently, they interviewed Amanda Zito, an inspiring solo motorcycle traveler, who shared the challenges she's faced dealing with anxiety on the road.
Listen: Spotify or the Overland Journal Podcast Website
---