EcoZoom's Versa Stove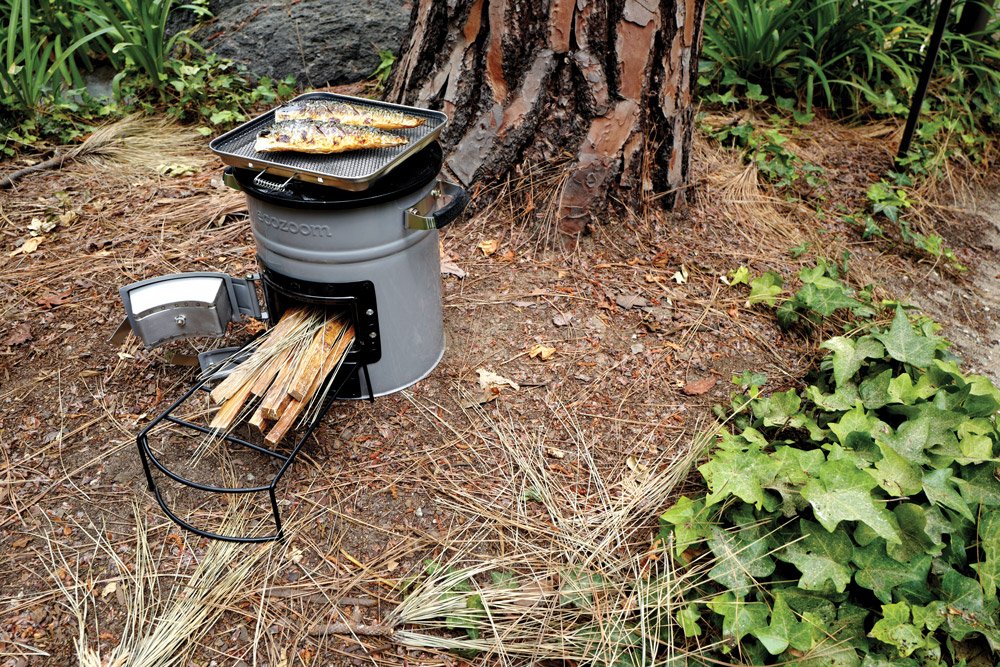 Powered by Biomass
With a background in developing cooking solutions for even the most remote areas of third world countries, EcoZoom has established a line of stoves that have a proven track record for durability, efficiency, and practicality.
Providing safer-to-use alternatives over traditional charcoal or wood-burning stoves, EcoZoom's Versa Stove is capable of controlled burns of charcoal, wood, or any other biomass fuel. The company's first product, a wood-burning stove, was initially designed for camping and outdoor recreational use. The EcoZoom team soon realized that many people in developing countries around the world cook with firewood daily and could benefit greatly from their simple wood-burning rocket stove design, rather than cooking over open fires.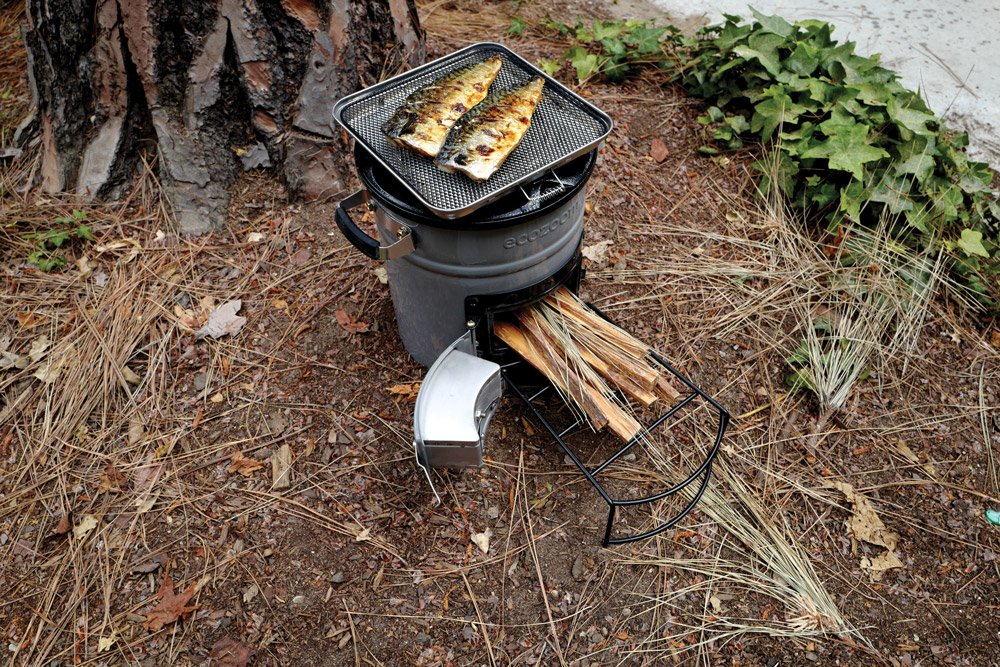 Household air pollution kills 4 million people per year; cooking with firewood is a large part of this problem. According to the company, cooking two meals a day using firewood may cause damage that is the equivalent of smoking a pack of cigarettes a day. Their wood-burning stove has been distributed to countries including Rwanda, Papua New Guinea, Pakistan, Mexico, Guatemala, Ethiopia, Somalia, and Nigeria, to great success.
EcoZoom decided to tackle similar problems that cooking with charcoal may cause. Their charcoal stoves are specifically designed for people who cook using charcoal on a daily basis. Popular for their efficiency and ease of use in Kenya, Uganda, Somalia, Ethiopia, Nigeria, and Zambia, among others, EcoZoom's charcoal stoves have a clay and ceramic fiber insulation layer that prevents heat loss to the outside of the stove. A small combustion chamber ensures that high temperatures effectively reach the bottom of the pot, rather than escaping past the sides.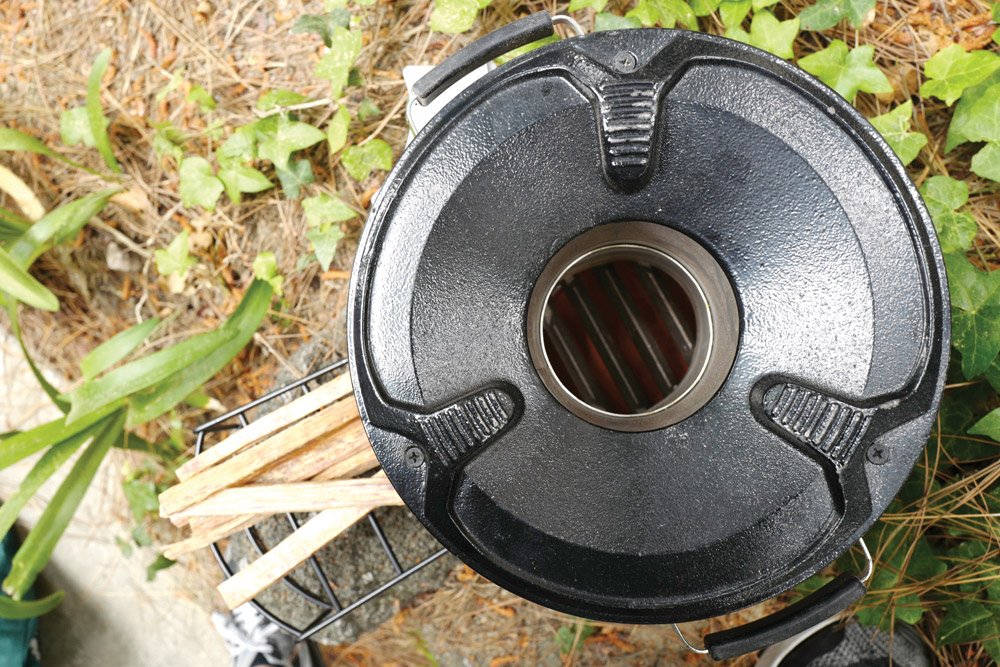 The Versa Stove combines the strengths of EcoZoom's two other stoves into one, portable unit. The Versa Stove is capable of burning wood, charcoal, as well as any other biomass fuel, all while being sensitive to fuel intake and emissions output. Also known as a rocket stove, the Versa Stove is a popular choice for recreational cooking, such as for camping trips, tailgating, and outdoor cooking. The stove can also act as a good backup stove for emergency preparedness situations.
For those who may not be able to restock their fuel supply so easily, the Versa Stove takes the worry of running out of fuel by being able to run on pretty much anything that burns. Sticks, cut-up branches, dried grass, and the stove will eat up whatever you find in the field. We tried the stove with firewood, charcoal, as well as various dried plants. Each fuel source gave us enough heat to get water boiling and food prepared. As an example of its efficiency, we found that about 4 or 5 1/2-inch-diameter wood sticks were enough to boil about 5 liters of water in roughly 20 minutes. One or two more sticks slowly fed into the stove can keep the water simmering for an additional 45 minutes.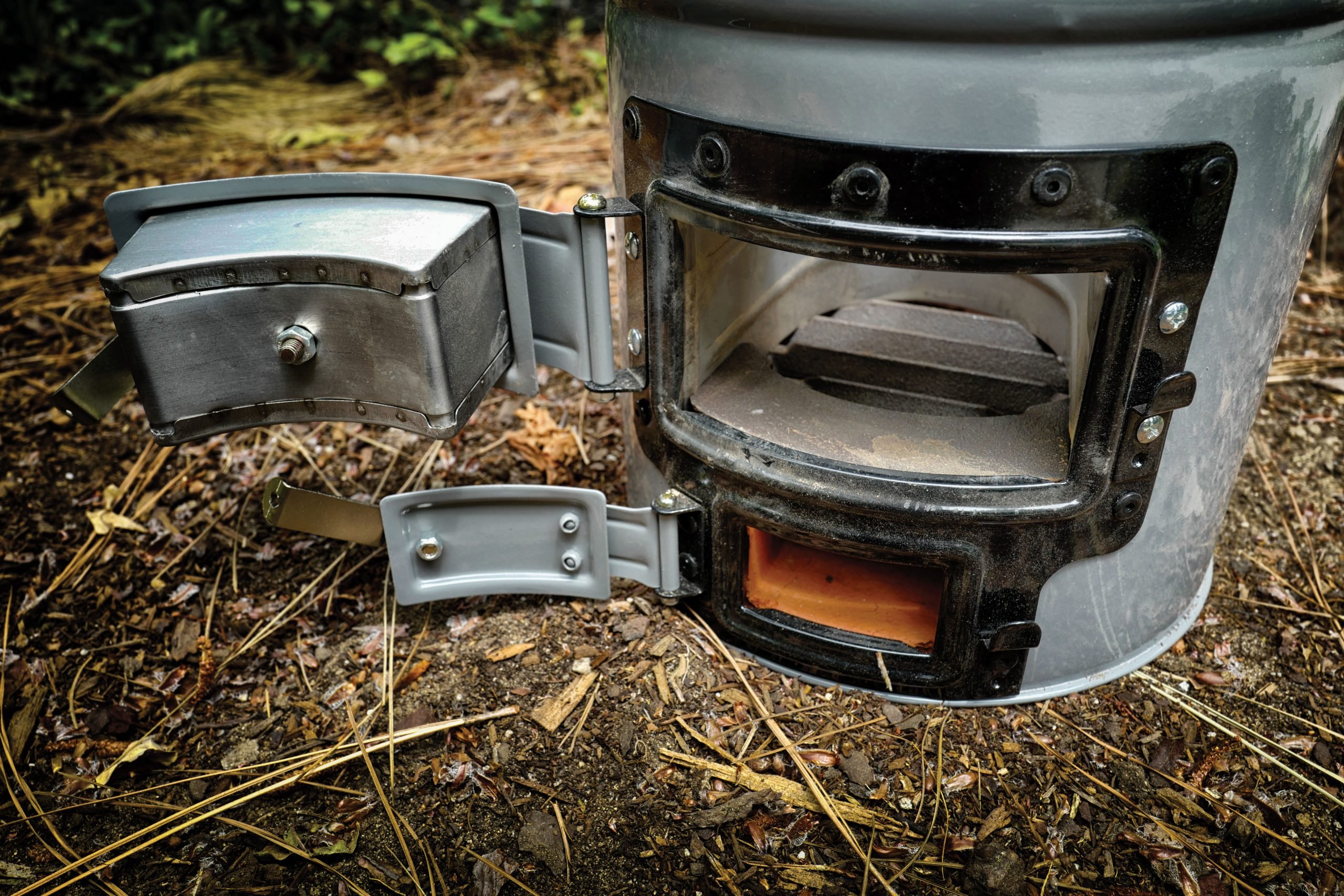 The stove is a fair bit smaller than one of those orange Home Depot buckets and weighs roughly 14 pounds. It's easy to carry around and load in the back of your vehicle, but it does take up more space than more compact stoves we've used. But considering the Versa Stove doesn't require gas tanks or canisters, the storage space trade-off can be a wash or even benefit the Versa, depending on how much fuel you require.
A separate support tray can hold wood and other fuel as you feed it into the main combustion chamber. An additional damper door under the combustion chamber allows the user to control airflow to vary the amount of heat that the stove emits. The Versa has a durable three-pronged, cast-iron stovetop that can support flat or round-bottomed pans, as well as stainless steel handles with silicone grips to assist you in moving the stove.
The fully insulated vertical combustion chamber of the stove forces gases to mix with flames, which causes an efficient burn that eliminates emissions. This helps the stove to decrease harmful emissions while increasing fuel efficiency. The Versa's top door and combustion chamber insulation are lined with refractory metal to provide ultimate durability. Both the main combustion chamber door and the damper door have reinforced metal frames with hinges to securely close the doors for regulation of airflow. EcoZoom claims that the Versa Stove can save users up to 70 percent on fuel usage compared to an open fire or inefficient stove, and produce 60 percent less smoke.
If you don't want to be held hostage by fuel capacity limitations, the Versa Stove—as well as EcoZoom's other stoves—could be just the ticket to having an untethered cooking experience in the great unknown.
Editor's Note: A version of this article first appeared in the July/August 2019 print issue of Tread Magazine.