Cross-Country Camping: 5 Tips for Beginners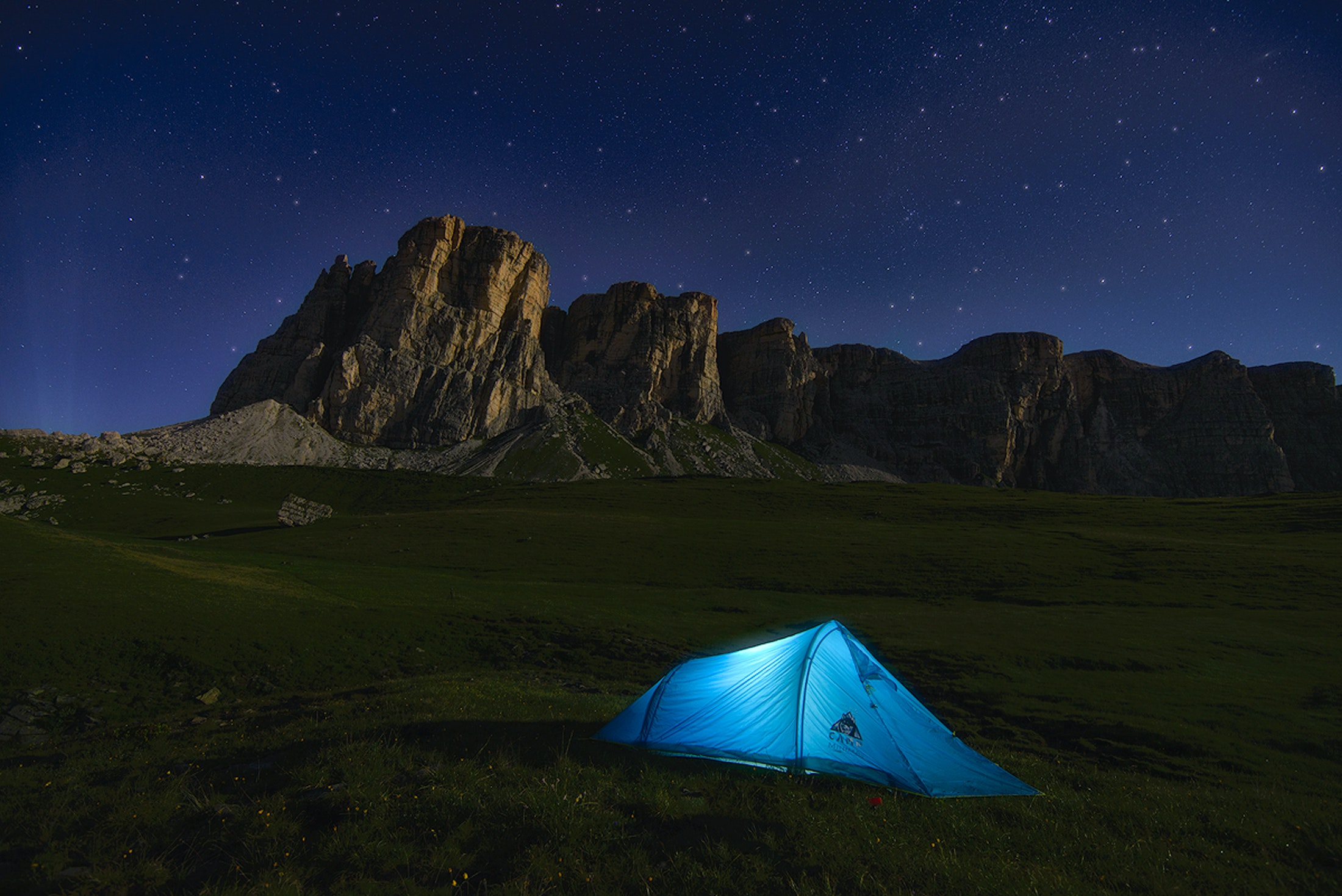 Check that Cross-Country Camping Trip Off Your Bucket List
Has a cross-country camping adventure been occupying your bucket list? For many, a coast-to-coast trip is a lifelong goal. If you've been daydreaming about finally taking that dream trip across the nation, we've got tips! For any beginner, tent camping can seem like a daunting challenge. If you're looking to jump in with both feet and immerse yourself in the outdoors, check out our list of helpful tips:
1/5) Don't Go Alone
2/5) Think Safety
3/5) Stick to a Routine
4/5) Keep an Eye on the Weather
5/5) Get a Gym Membership.
1. Don't Go Alone
If it's your first-time road-tripping across the country, choose someone to go with you! Whether it's a partner, a friend, or a family member, it's always great to have a teammate that'll have your back on the road. Having a road trip buddy is the best way to decrease the work and increase the experience. Plus, why wouldn't you want someone to share the views with?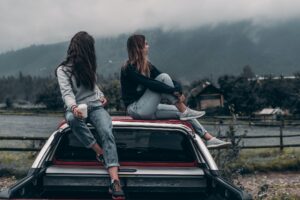 With a friend along for the ride, you've got someone to look up camping destinations while you drive, and a co-pilot to make sure the music is always on point. Just try and make sure you find little amounts of time to yourself to rest and recharge your batteries. Being in close quarters with someone for this amount of time can be a challenge, but it's well worth it to share the experience with someone you care about.
2. Think Safety
The best way to keep the trip going smoothly is to be safety conscious. This includes choosing safe places to camp, letting someone know where you'll be, and making sure you have the right equipment and personal defense items. Not all campsites are in closed and protected areas. On the road, you'll encounter a wide range of choices.  There are also dispersed camping areas that don't cost anything at all. When choosing a place to stay for the night, trust your gut and move on if something doesn't feel right. Know your skill level. Some campers are experienced and prepared for dispersed camping in the woods, and others aren't.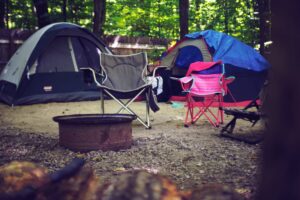 Try to have a campground picked out and your tent set up before dark. Getting caught after dark with no where to stay only adds stress to your trip. When you find the right place, let an emergency contact know where you are. It's smart to have support at home and someone who knows where you should be at any given point.
Finally, make sure you have all the right equipment. Nothing is worse than being cold at night, so make sure your tent is suited for the weather you're camping in and have enough blankets. Even in summer, many areas get cold at night, especially at higher elevations. Make sure you have tarps to lay under your tent incase of rain, and enough lines to anchor the tent incase of inclement weather. Other items such as flashlights, containers for water, and personal defense items are also essential for a safe and fun trip.
3. Stick to a Routine
In general, people do better within the boundaries of a routine, and this is also true for road tripping adventurers, especially when it comes to setting up or tearing down a campsite. It can be a real downer when you reach a new and exciting place and setting up your campsite becomes a long process that drains all your energy. This is where your routine can make this process like clockwork.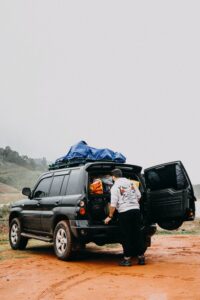 Figure out what works best for you and stick with it. When you follow the same steps in setting up and tearing down your campsite, it enables you pack your car in the same way every time, so you always know where things are. It keeps things accessible at the point where you need them.
For example, say you always lay a tarp down before your tent to prevent leaks. If you pack your tarp into the car before anything else, you're going to have to dig through everything to find it when you get to your campsite. An established routine and organized system will make this process easy so that you can get to what you really came here for: exploring!
4. Keep an Eye on the Weather
Nothing breaks up a great routine like a torrential downpour! If you're in an area with cell service, try and be aware of the weather forecast. Some weather may be extreme enough that you need to pack up and head for safety, but a good rain can ruin your belongings if you forget to close your tent up and use your rainfly. If you're planning on tearing down your site and see rain in the forecast, consider getting up earlier to get ahead of the weather. Planning ahead and packing up even fifteen minutes earlier can make the difference between a dry experience, or a soggy one!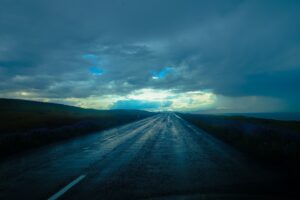 If you do pack up your tent in the rain and have a long stretch of driving ahead of you, try and stop at a rest stop to pull out your equipment and give it a chance to dry, especially tents! Tent material will usually dry out rapidly, and this will help keep your tent in good shape and protect it from mold and mildew. In general, wet equipment runs the risk of damage, so anything you can do to dry out is a good thing. Be aware of possible weather emergencies that could happen where you're traveling and have some knowledge of the best ways to keep yourself safe.
5. Get a Gym Membership
Some of your campsites are going to have great facilities to shower and take care of your personal hygiene, and others won't. Most campsites aren't going to have facilities for work outs the way that hotels do.  If you're driving cross country, think about getting a black card membership to Planet Fitness (or another chain gym with many locations), which allows you to use any of their locations whenever you want. This is a great back-up when you camp in areas with no facilities. Planet Fitness offers free showers with its membership. With a black card, you can access their massage areas as well. Having this option on the road isn't only great for showering. It's also important to take care of yourself to keep your mental and physical health in check.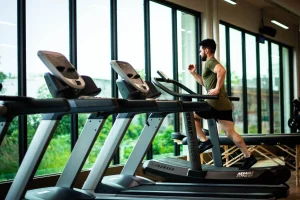 Despite being the experience of a lifetime, cross country road trips test you, and can be challenging. Breaking up a long drive from one point to the other with a workout, shower, and massage can often serve as the perfect mental reset to get you fired up all over again, and ready to keep going! Exercising releases endorphins, and can be just the boost you need when you're feeling mentally tired. Sometimes the best thing to do during your road trip is pause for even an hour to regroup and take care of yourself.
Get Out on the Open Road
There's a reason that cross-country road trips are an experience on the bucket lists of so many people. Tent camping is a great way to really get out and experience the elements of nature.  When it's done correctly, cross-country tenting will expose you to some of the best of these sights and experiences, and you'll make memories you'll never forget while meeting people you'll never forget.
But if you come into the experience completely unprepared, you won't get the most out of it. Mishaps are definitely a part of the whole experience. They can even make the best memories later on! Mostly, preparation is going to be the key to making you successful.  Ensuring you get to see and experience everything the wilderness has to offer is the goal. Good luck, you've got this, and you'll be better for it!