Camp Comforts: Gear Box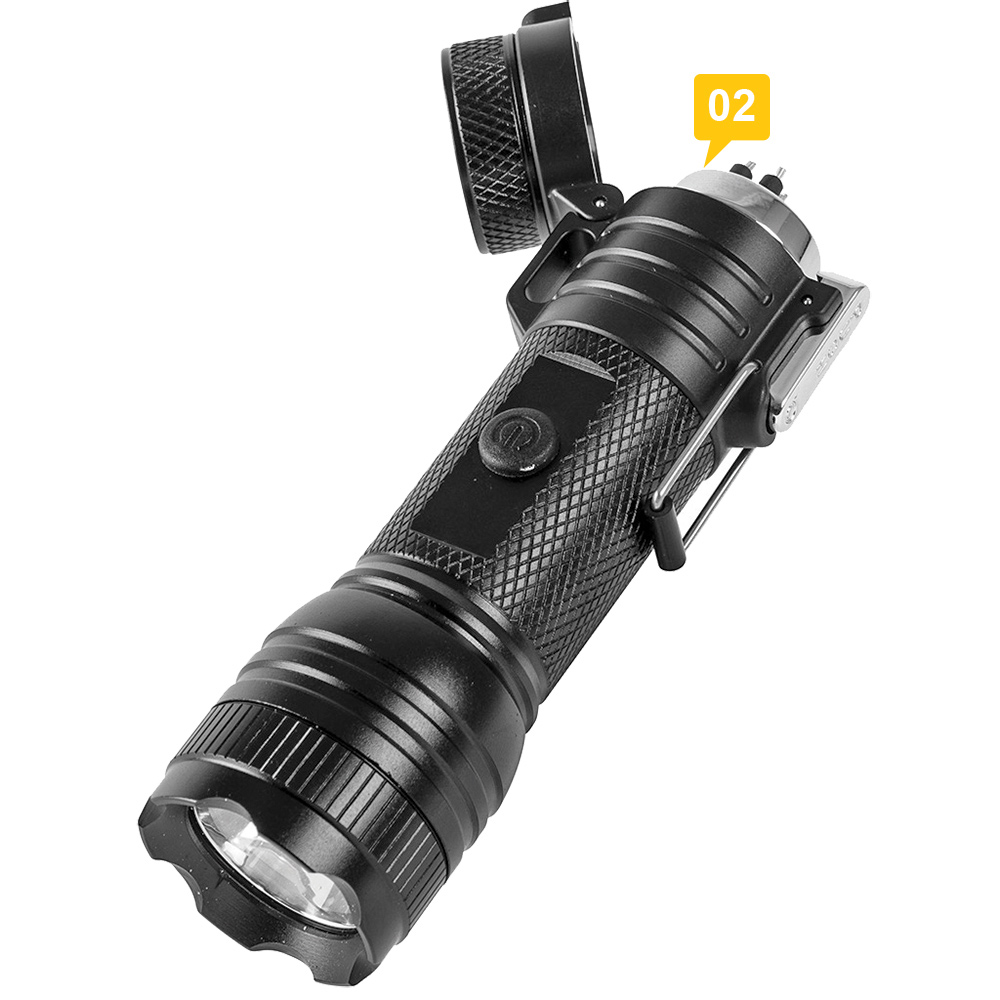 Supplies for life off the beaten path
In the Gear Box series, Tread recommends products you'll need for living a life of adventure. Whether you're off-roading, overlanding or just taking a quick camping trip, we've got essentials for you. In this edition, we're focusing on camp comforts. Basically, all of the things you need to stay cozy and safe when you're making a stop at base camp.
Ryobi / 18V ONE+ Solutions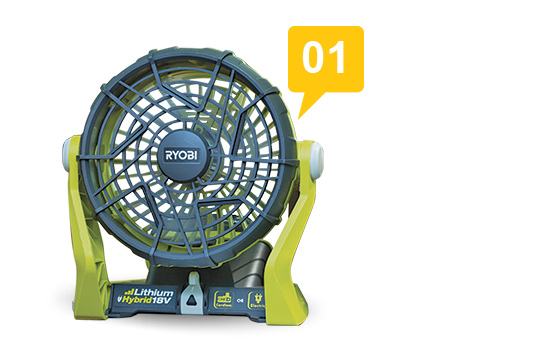 Bring cordless power to your list of camp comforts with the Ryobi 18V ONE+ System of over 225 tools. The same 18V ONE+ battery powers lights, radios, inflators, inverters, fans (like the one here) and so much more. Ryobi boasts over 25 years of cordless innovation and a foundation in power tools. Thse 18V ONE+ solutions are a top choice for homeowners, pros and outdoor enthusiasts. Own your campsite with the power to do more in the great outdoors.
MSRP: varies
ryobitools.com
UCO GEAR / Rechargeable Arc Lighter & LED Flashlight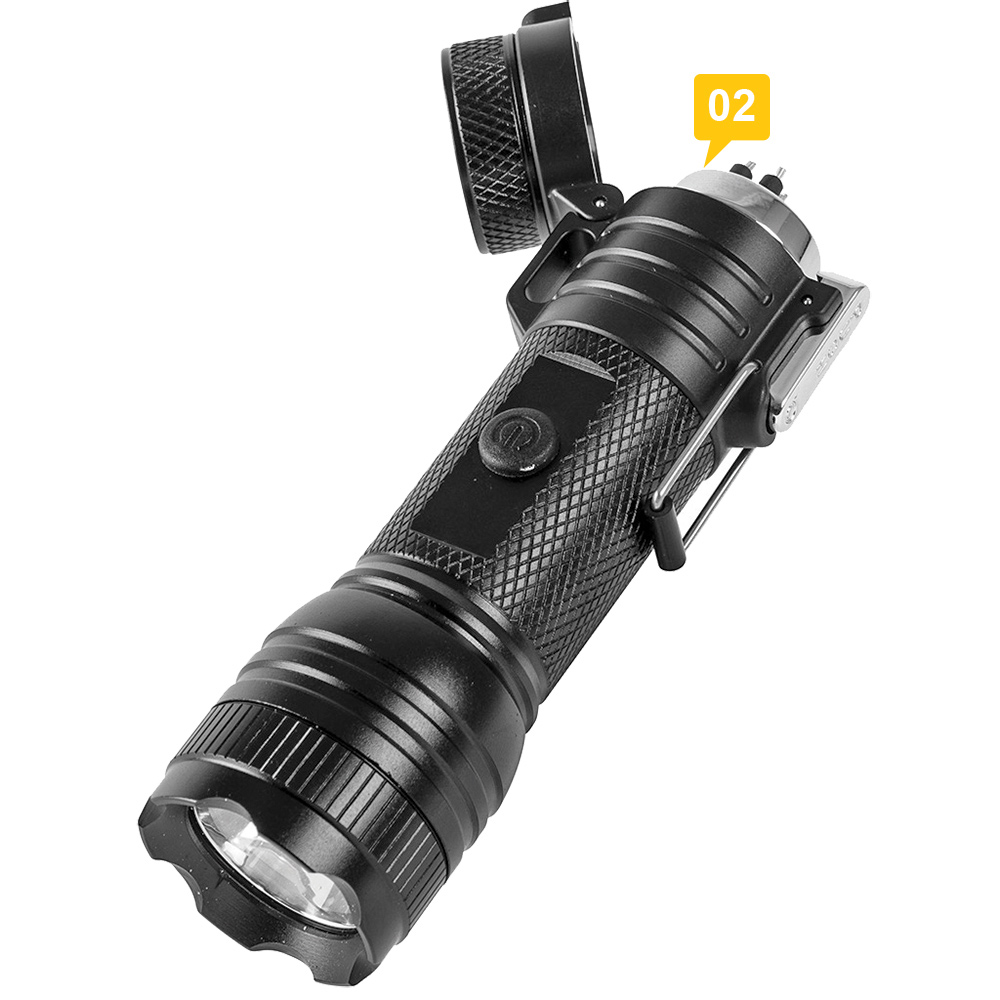 Need a light? This combo flashlight has you covered regardless of the type of "light" you need. It produces brilliant light through an LED, as well as fire starting capabilities via its internal arc lighter. Flip open the locking, spring-loaded bezel, and you'll find a dual-arc plasma lighter tucked inside. Its 100-lumen flashlight features a high mode, low mode and emergency strobe feature. Rechargeable via mini-USB, this unit is powered by an internal 340mAh internal lithium-ion battery.
MSRP: $25
ucogear.com
Filson / Filson X White's Shop Boots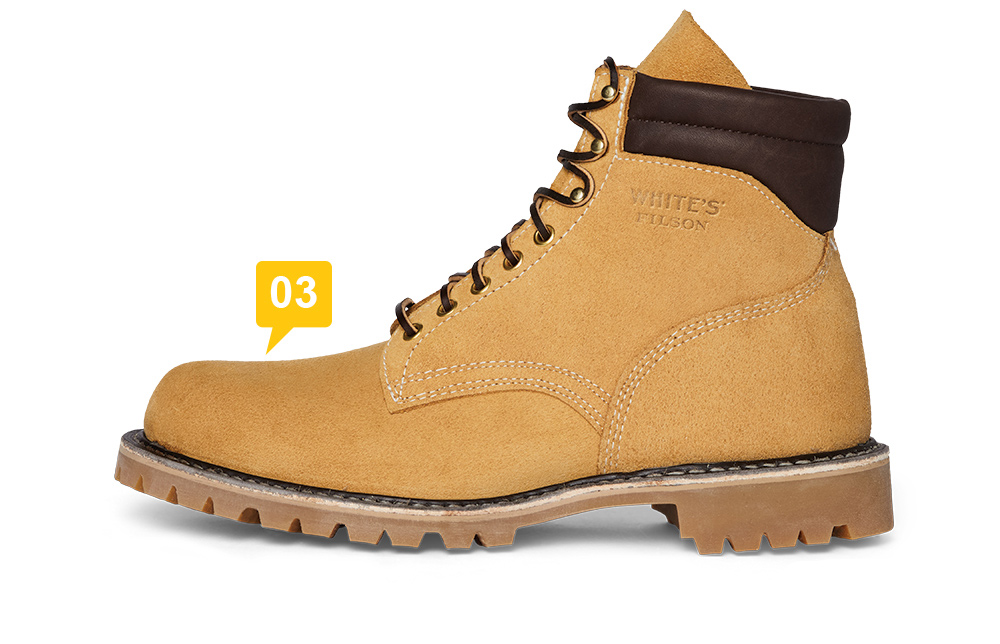 The two iconic outfitters from opposite sides of Washington State have joined forces for an all-purpose utility boot that just won't stop working, giving you all the camp comfort you need. Filson x White's Shop Boots are built with thick, full-grain roughout leather that hides scrapes and scars and stands up to abusive work environments. A sturdy steel shank delivers all-day support for long days on the job and the Goodyear-welted construction is easily resoleable for a lifetime of service. Features non-marking Vibram lug soles and a structured toebox.
MSRP: $450
filson.com
Midland / Er310 E+Ready Emergency Crank Weather Radio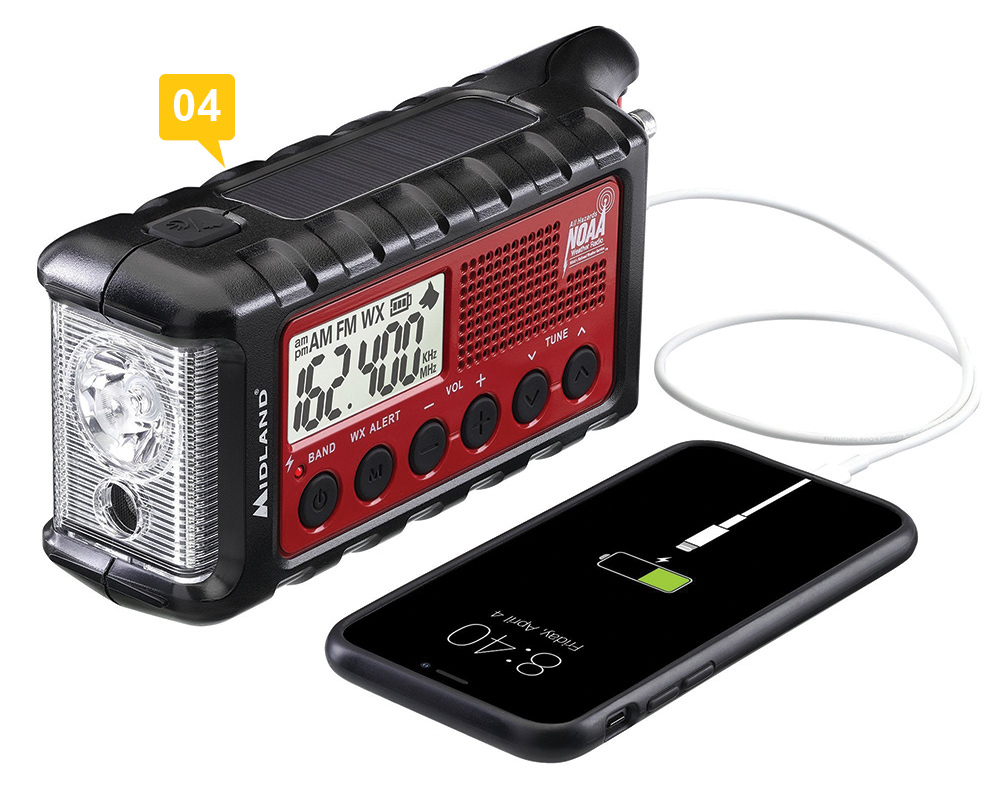 A must for off-the-grid adventures, as well as emergency preparedness, the ER310 emergency weather alert crank radio keeps you informed in case of severe weather or civil emergency with multiple sustainable power options. As the ultimate camp comfort, you can use it to recharge your USB compatible devices. Additionally, you can use the Cree LED flashlight for power outages or navigating low-light areas, and be found in an emergency with the high frequency dog whistle.
MSRP: $70
midlandusa.com
Primus / Kuchoma Portable Gas Camp Grill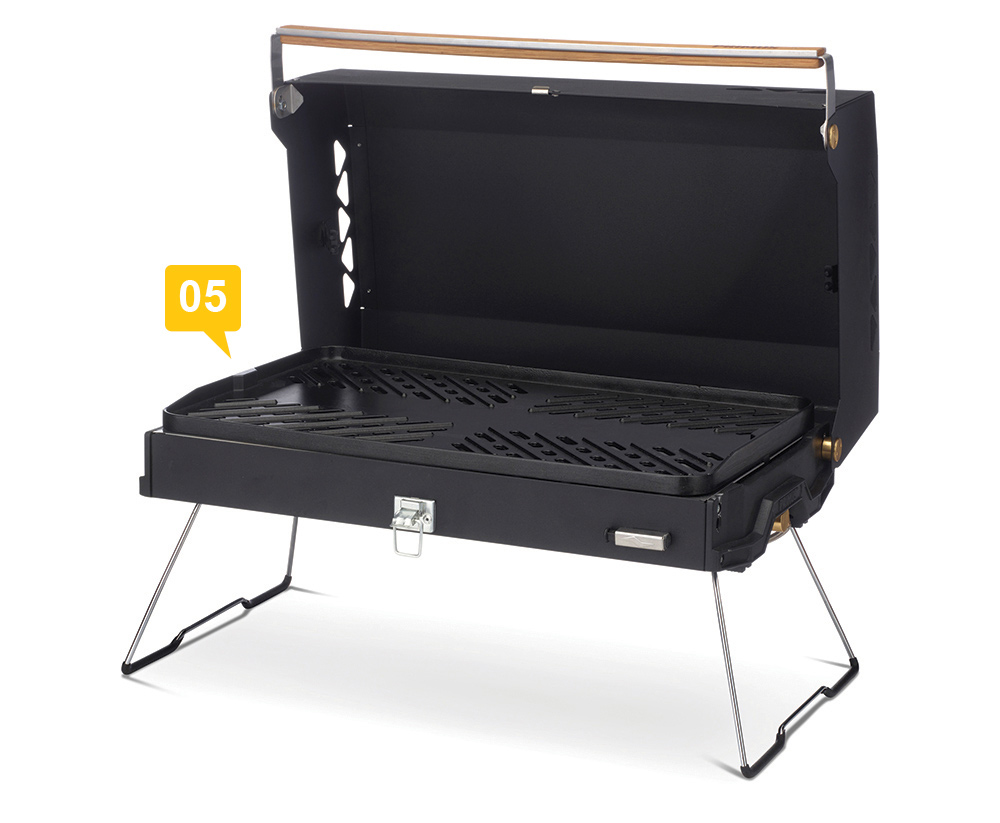 Think of the Primus Kuchoma as an easy to use and portable grill that is as familiar as your backyard BBQ, but can be carried with a single hand. This camp grill has ease and performance of gas grilling at your fingertips anywhere outdoors. Light and compact, yet big enough for those ribeyes, this grill sears, toasts and bakes. You'll be whipping up camp comfort foods in no time.
MSRP: $210
primus.us
EXPED USA / Backpacking Mats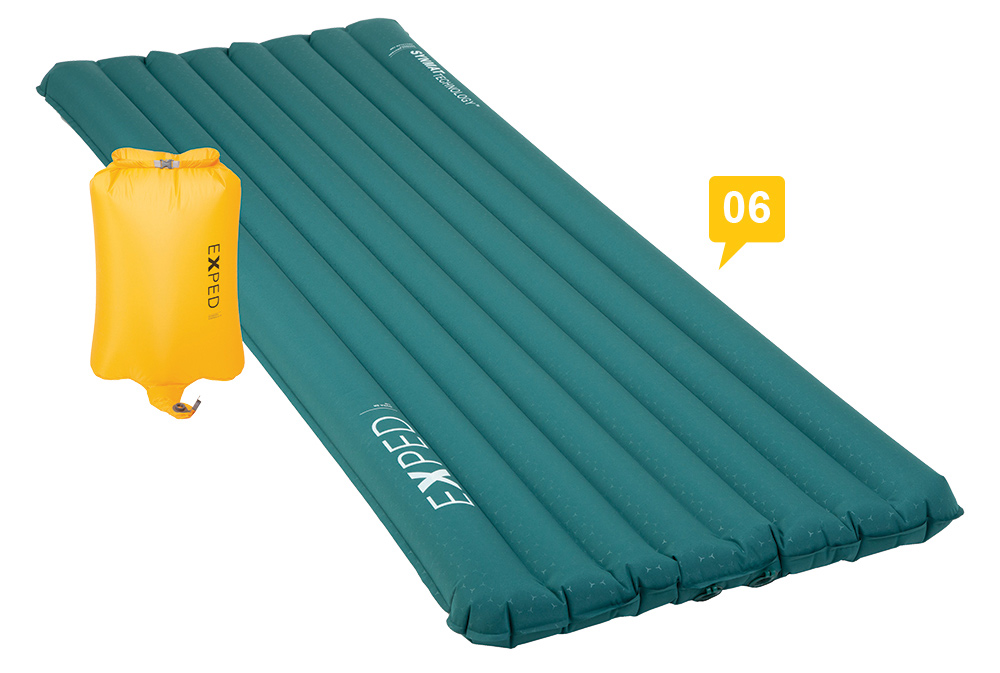 Choosing one of EXPED's new line of backpacking mats has never been easier. The new sleeping mats are offered three categories of intended use along with temperature ratings from 50 degrees above zero to 40 degrees below. With all those options, it's easy to prioritize your comfort while at camp. New mat names are tied to their purpose: ULTRA, for when weight and pack size are of utmost importance; DURA, when durability is paramount; and VERSA, an upgrade from traditional foam mats, offering great value and ease of use.
MSRP: varies
exped.com/usa/en
Osprey / Transporter Duffel 40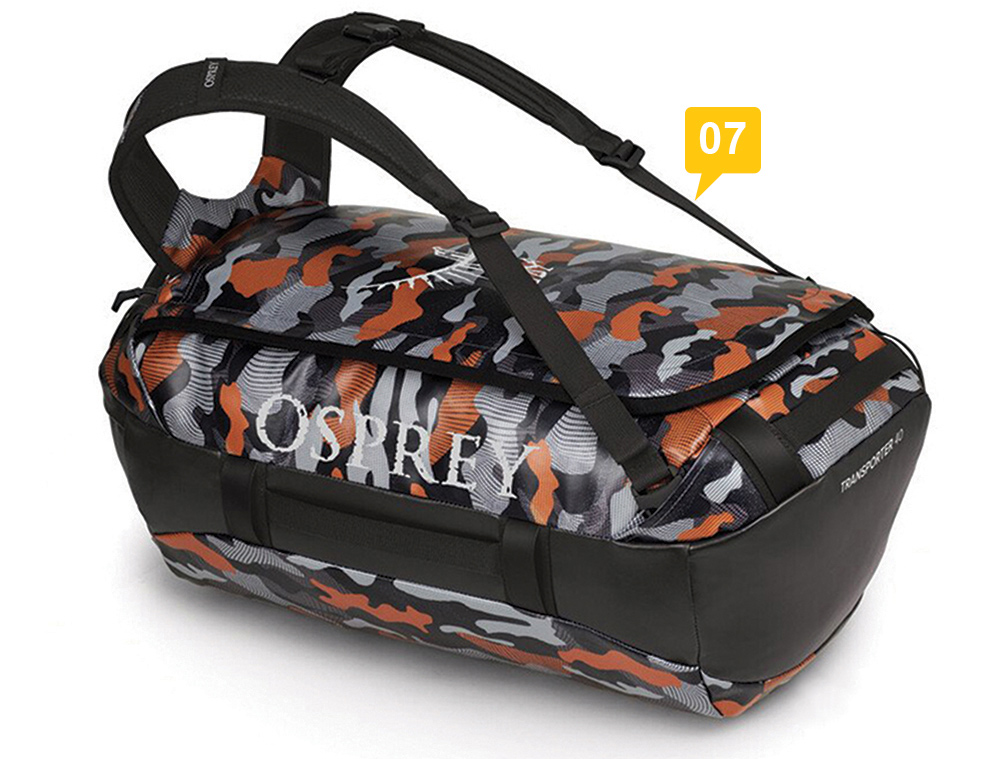 Keep your small gear or articles of clothing organized and protected with the Transporter Duffel 40. Featuring rugged, weather-resistant fabrics that keep internal contents protected and a stowaway harness that carries all camp gear comfortably. Perfect for gear storage or as a companion on a short trip—this is more than your average duffel.  Shown in Black Orange Camo.
MSRP: $130
osprey.com
Front Runner / Camp Kitchen Utensil Set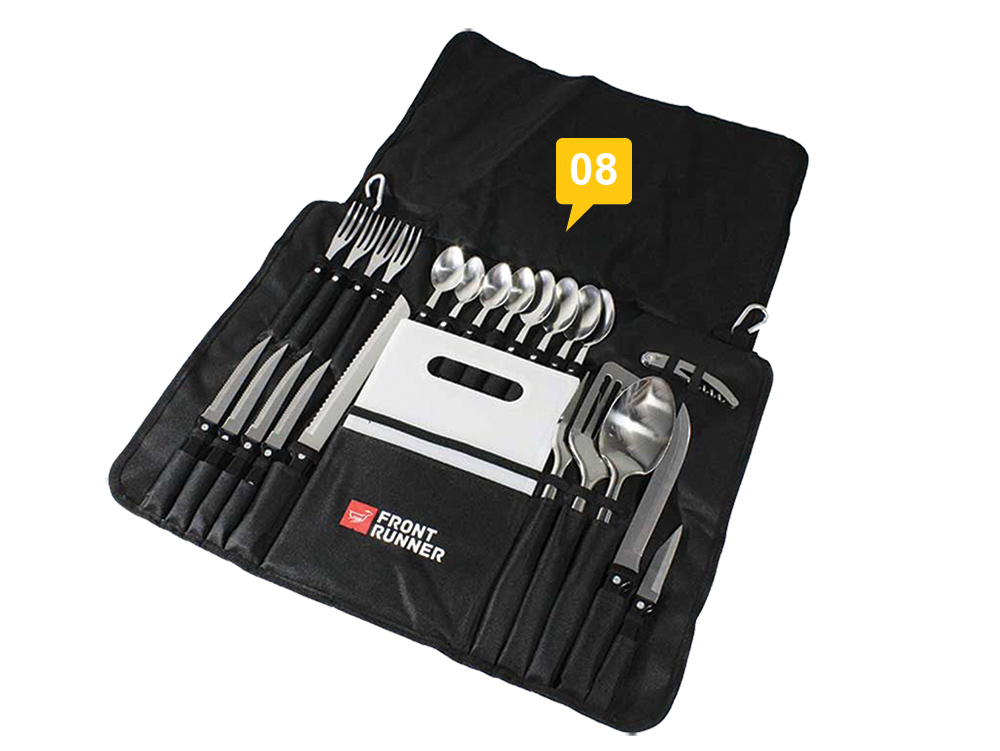 Front Runner's kitchen utensil set includes everything you need for cooking and eating, and rolls up securely for safe rattle-free transport. Until you need it, you can hang it so that it stays out of the way. Its composite handles offer a comfortable and "weighty" grip and the set features triple riveted knife handles with double riveted fork and spoon handles for long-term use.
MSRP: $65
frontrunneroutfitters.com