Shower Pouch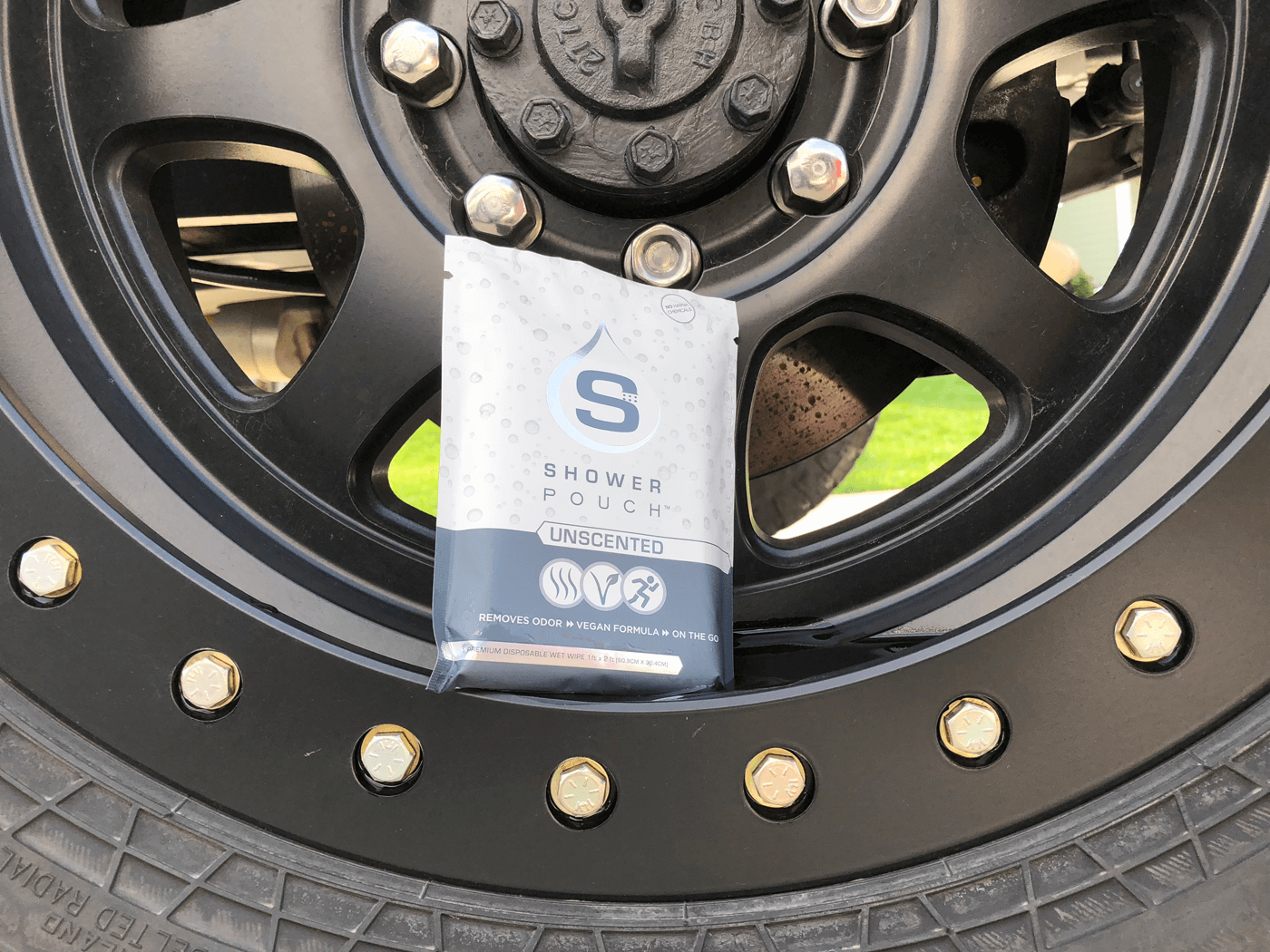 Picture this: You just finished a grueling day of mountain-biking. You are sweaty, dirty. You stink and all you want is a fresh change of clothes and to get this funk off of you. But, there is not a shower for hundreds of miles because you drove into the heart of Zion National Park to get a good look at the Milky Way.
Well, never fear—Shower Pouch is here.
Shower Pouch (SP) is just about the easiest solution to a trail-side bath that you can imagine, as it is a giant wet wipe for your body. Do not roll your eyes yet, this is the real deal and they really work. Shower Pouches are 2' x 1', are made from durable 100-percent polypropylene material that is three-times thicker than your normal wet-wipe, and come in three scents; cucumber, bamboo and, well, unscented.
SP's in-house formula consists of a pretty short ingredients list: organic aloe leaf juice, phenoxyethanol, witch hazel water, organic white willow bark extract, tea tree leaf oil, menthol, polysorbate 20, organic alcohol and tetrasodium EDTA. For the keen scientist among us, you will note that there are no animal by-products in that list, which classifies the SP as a vegan product. It is also pH balanced which means that it is perfect for sensitive skin or those with allergies. SP also stands behind their country and knows that in order to maintain the highest quality product, it has to be manufactured in-house. So, every pouch is manufactured at their facility in Los Angeles, California, with a proud Made in USA stamp on each package.
These are not cheap at $15 for a three pack, however they are perfect for sticking in a bag or in the glove box of your car for when you cannot get to a water source or bringing your own is just not ideal. If you decide that this great alternative is exactly that, you can buy in bulk and save some money. The 5-packs cost $23 and 10-packs cost $40.
Do yourself a favor and pick up a pack to try out; we promise you will be impressed and refreshed.