Outfitted: Automotive Products Roundup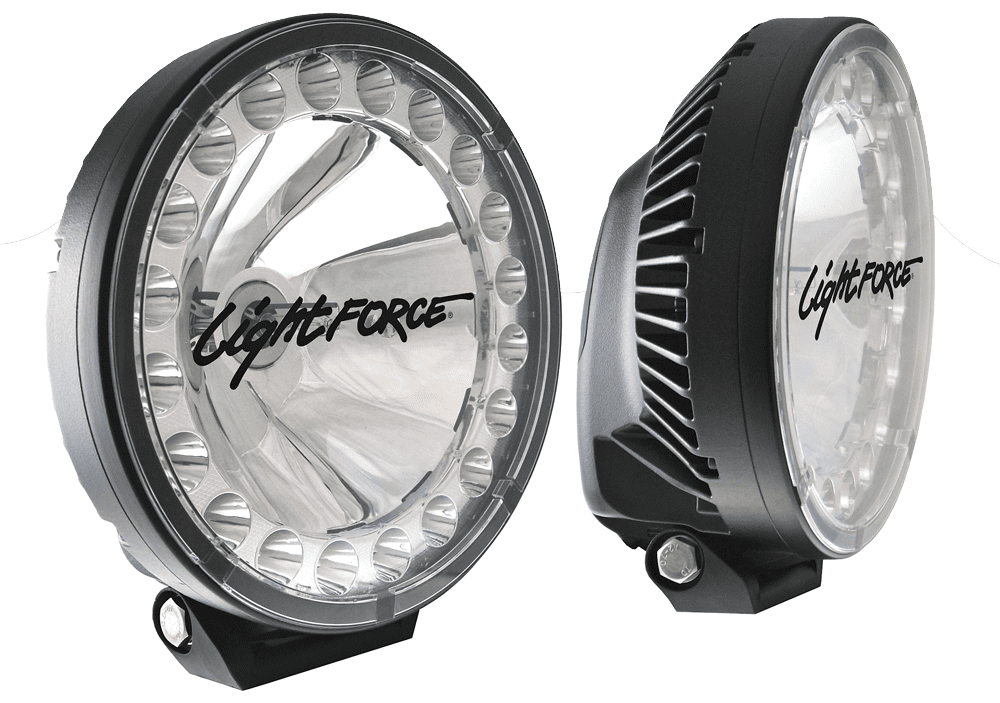 From vehicle recovery to seats, check out these eight automotive products to keep you moving forward.
Mishimoto Jeep XJ Fan Shroud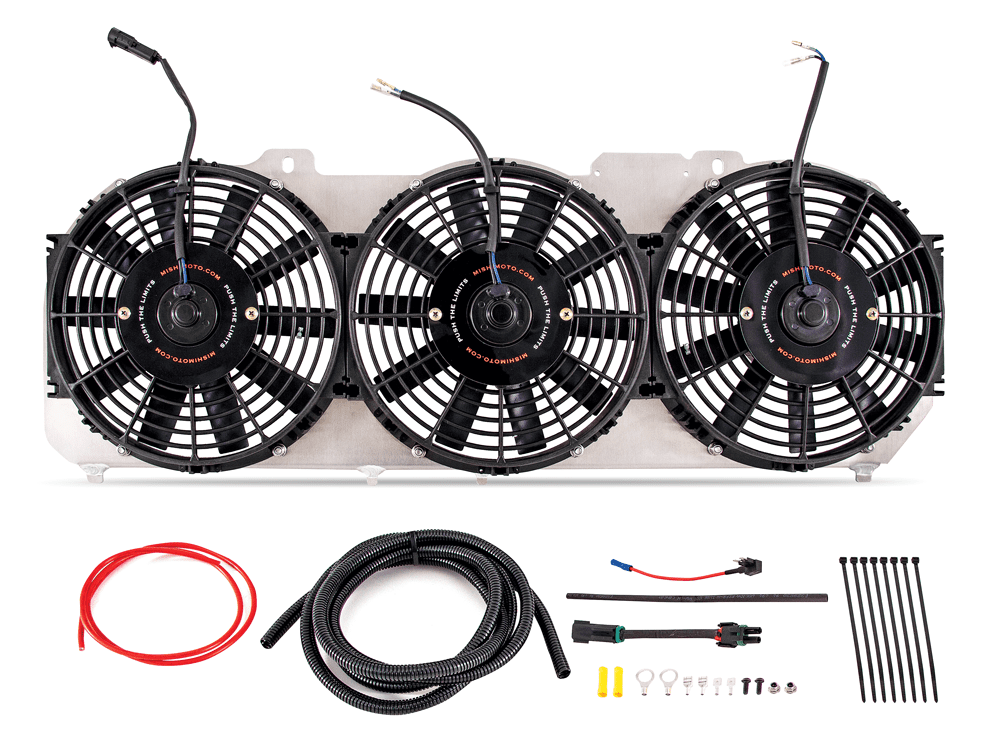 Say goodbye to the stock cooling fan on your Jeep XJ. Besides being outdated, the stock option fan pulls a lot of power away from the performance of your Cherokee. This new fan shroud by Mishimoto incorporates three high-flow 10-inch electric slim fans. Each of these fans moves at a constant 950 CFM regardless of engine speed. This combo will provide better cooling power than OE parts thanks to the unique design, which offers one fan to replace the stock A/C fan, as the other two fans are free to cool the radiator. Their testing has shown the fans have moved air 41.9 percent better than the stock fan shroud at idle and 22 percent better than the stock fans at 2,500 rpm. The cherry on top is the Mishimoto product requires no cutting or drilling of stock components for installation.
MSRP: $479.93
Lightforce HTX2 Hybrid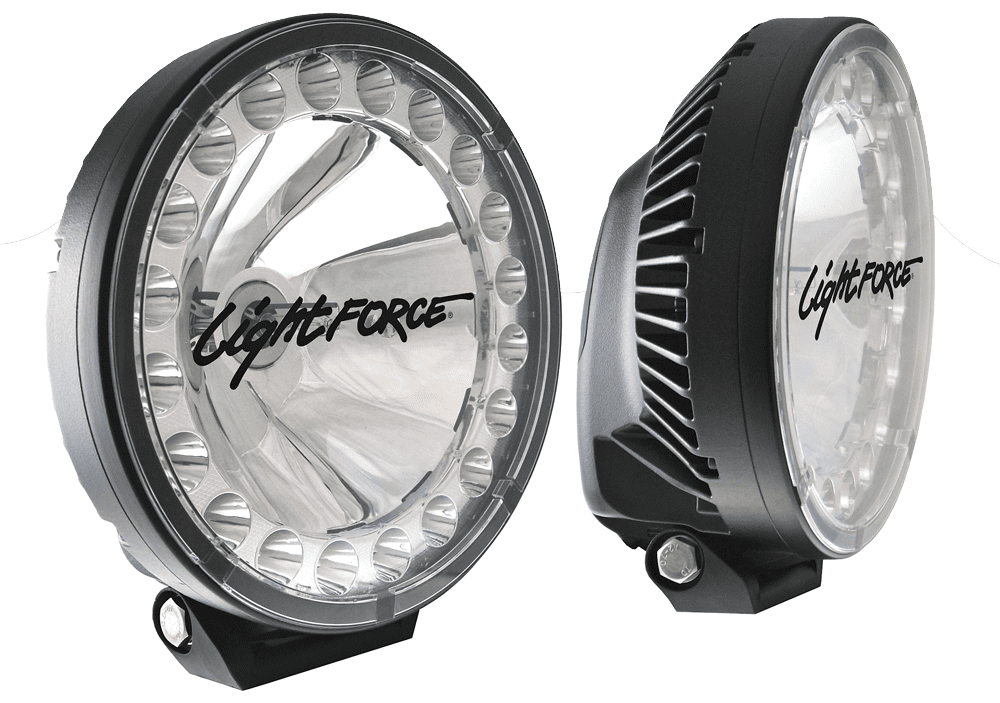 Light up the darkest places in the least draining ways yet. With the new HTX2 Hybrid driving light from Lightforce, you can use less power while maintaining the high output and clear visibility offered by the original HTX. Using both HID and LED components in the fixture, you can count on a smooth, even output with both being colormatched to 5000K. This ensures the best look and lighting possible no matter what the owner is using them for while out on the trail. The HTX2 is dustproof and submersible and can also withstand high pressure and steam jets for cleaning. A Dual Switching Harness can activate HID, LED, or both when the high beams are switched on, allowing drivers to fine-tune their driving experience to suit conditions. From -40 degrees F in ice and snow to extreme heat in dust, the HTX2 can handle the worst driving conditions on earth.
MSRP: $650 per light
Recaro Cross Sportster ORV Seat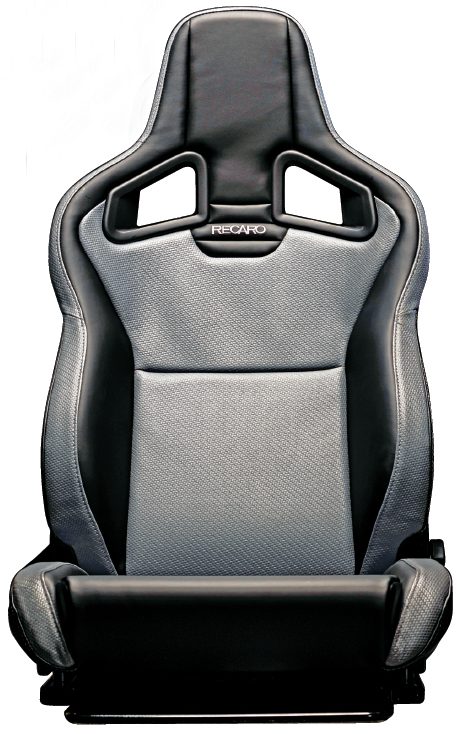 In an ever-growing demand for bigger and better tech and products for tough off-road use, the well-known brand Recaro has come out with the Cross Sportster ORV seat. Similar to the Cross Sportster, the ORV is intended for road-legal vehicles. The ORV from Recaro adds more supportive structure from top to bottom and even has padding designed to take the edge off those harsh vibrations from the road or trail. These design traits, along with many others, allow for comfort whether scooting around the sand dunes for a few hours or hitting the road for a long trip. Fully adjustable and easy to clean, Recaro went the extra mile to research their market.
MSRP: Approx. $1,500 per seat
Cascadia 4×4 JK Hood-Mounted Solar Panel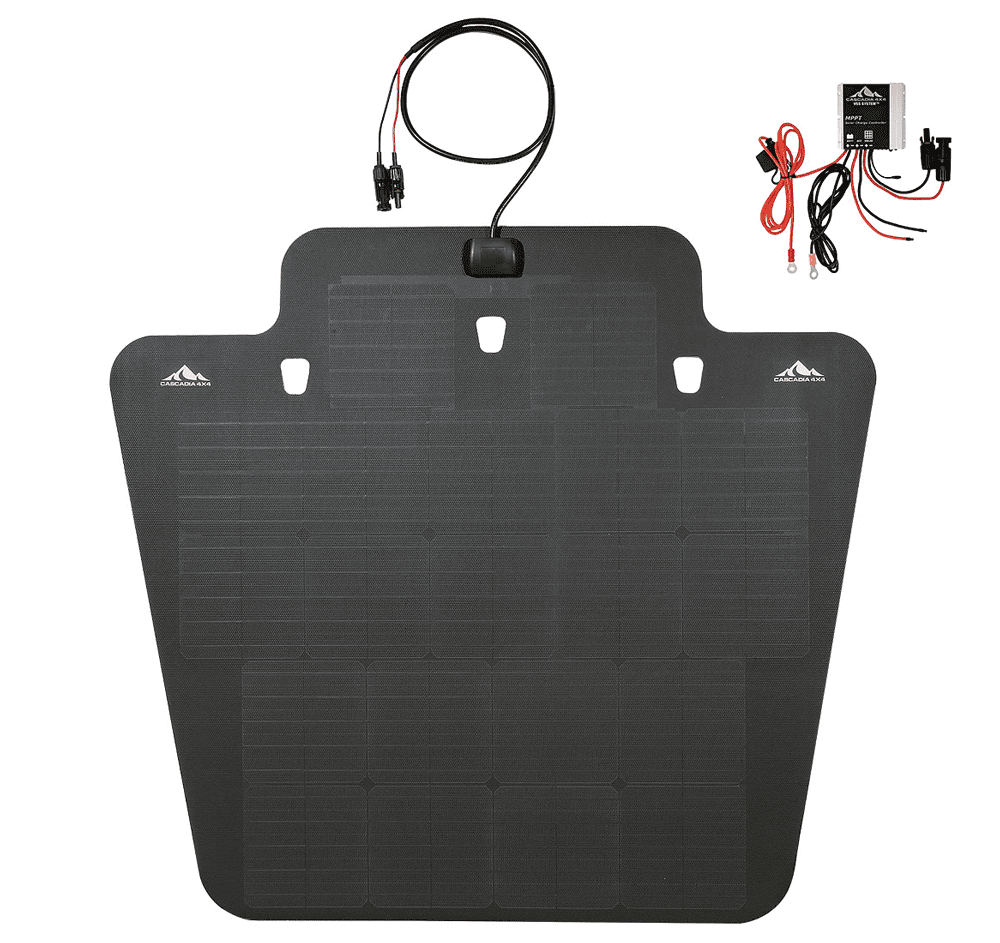 In most off-road vehicles, power is constantly being used in many ways. From lights to power inverters and fridges, the volts your accessories pull add up and can take a toll on your battery life. Cascadia 4×4 designed this hood-mounted solar panel to continually charge the vehicle's battery life with the sunlight. It can be installed in less than two hours. The panel is not only weather resistant, but also built to be anti-reflective to prevent sun glare. The panel comes with the solar charge controller, which mounts in the Wrangler's engine bay. It automatically manages how much electricity is sent to the battery and prevents overcharging. Additionally, the charge controller is pre-wired with fuses, terminals and connectors, taking the guesswork out of setting up the VSS System. With a sleek look, you can avoid being powerless when it counts most!
MSRP: $650
Agency 6 Shackle Block XL 2-inch Assembly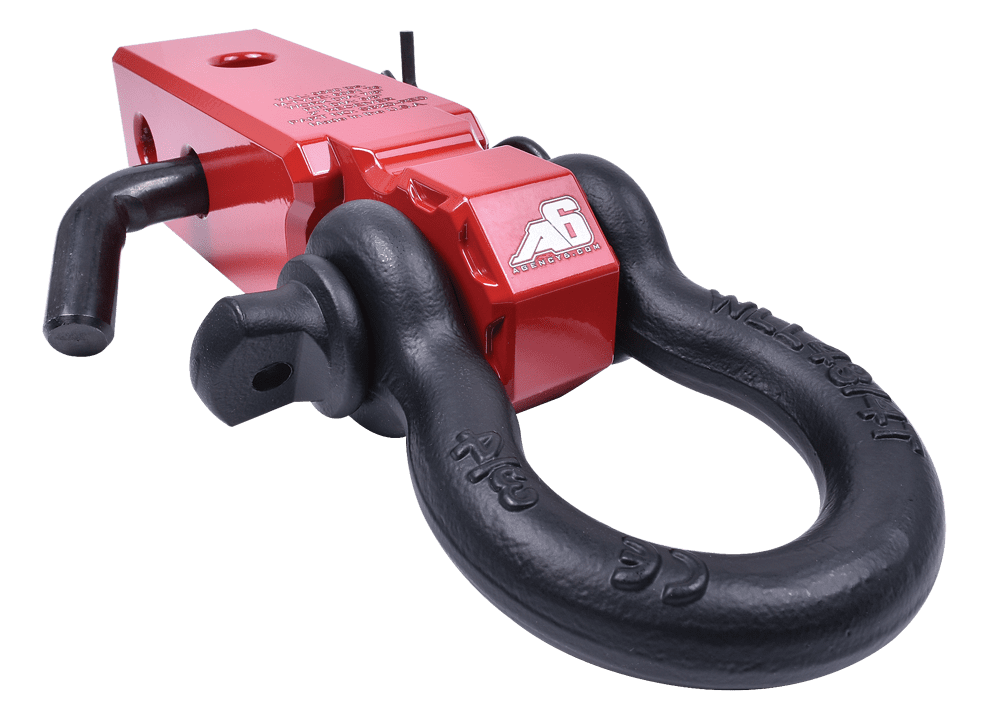 Perfect for recovering your own rig from a sticky situation or helping a friend out of theirs, the Agency 6 Shackle Block is a sweet new product ready for all platforms. Made of CNC-machined aluminum, the block has a working load limit of 13,000 pounds and comes with a shackle rated at 9,500 pounds. Capable of standard recovery ops in all-terrain situations, this Agency 6 tool fits all standard 2-inch receivers and 3/4 screw pin shackle rings and can be mounted both vertically and horizontally for any preference you may have. It comes in a variety of powdercoated color options.
MSRP: $56
Action Trax Vehicle Recovery Trax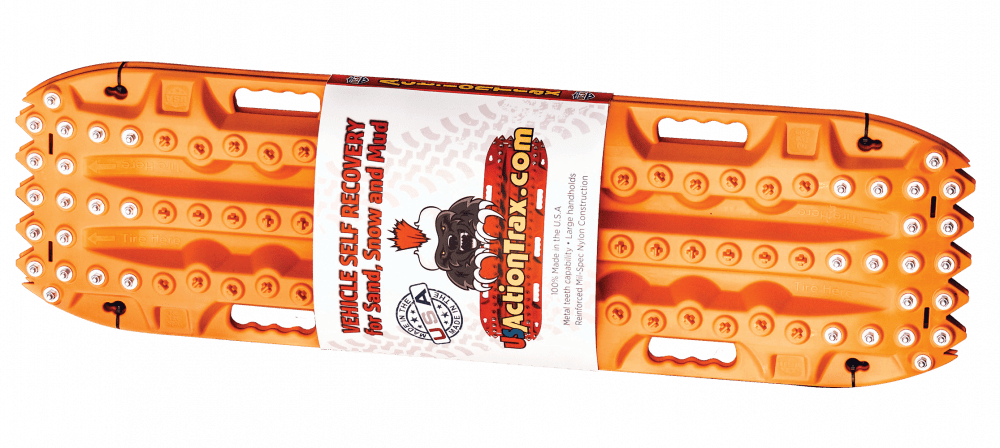 Whether you find yourself stuck in mud, snow, dirt, or sand, having a proper set of recovery tracks can make a huge difference in quickly getting a buried rig back onto the trail again. ActionTrax, a USA-made product, offers a great option if that situations ever occurs. With melting points at 550 degrees F and not becoming brittle until -200 degrees F (material specs from DuPont), your ActionTrax can take a beating in any environment you throw at them. Offered with standard polymer teeth and optional metal teeth, they come in just about any color you can imagine: orange, black, red, blue, natural/off white/no dye/eco-friendly, and snow camouflage.
MSRP: Starting at $269
Pro Eagle Big Wheel Off-Road Jack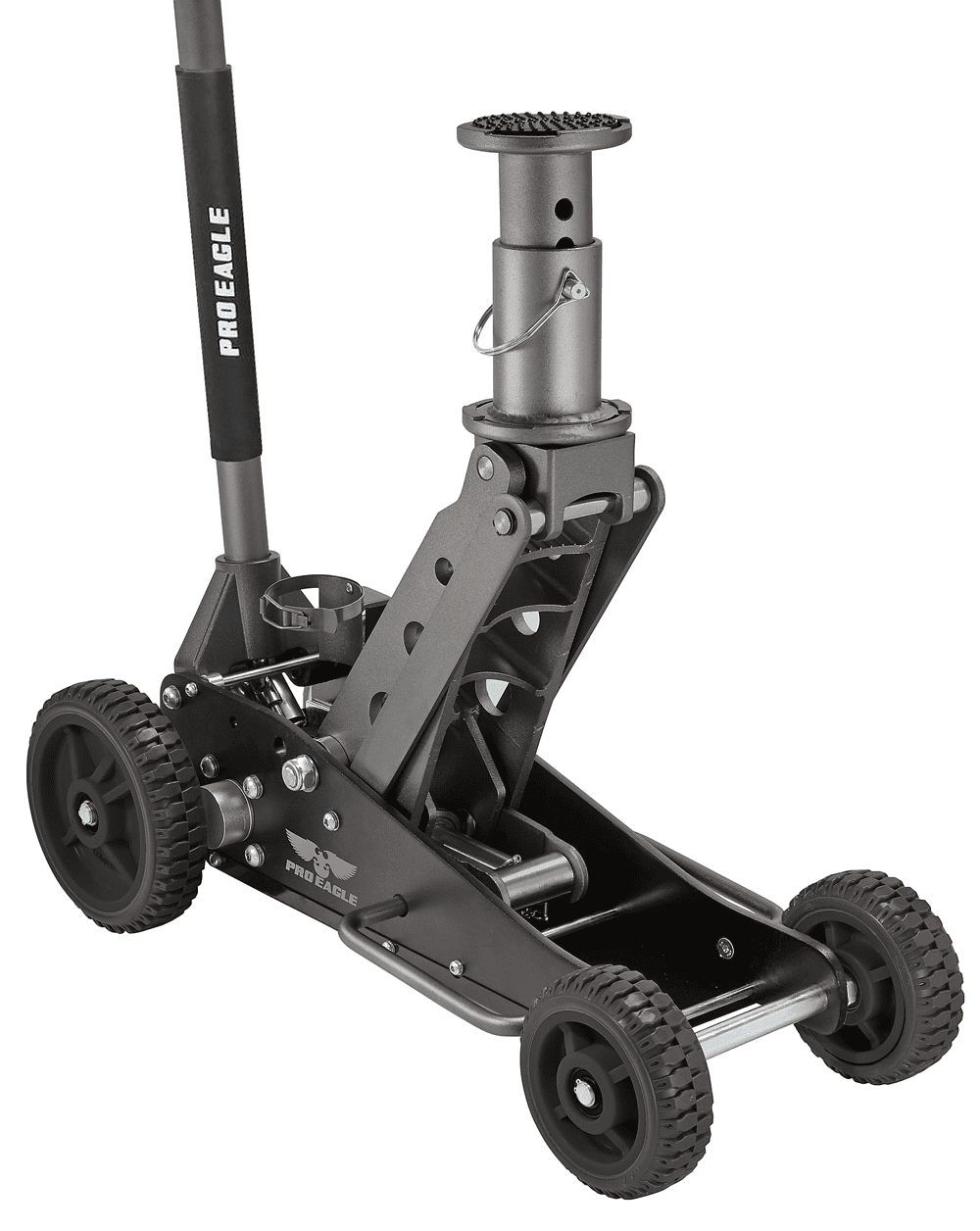 Available both in 2- and 3-ton ratings, "The Beast" by Pro Eagle is a beefed-up version of Pro Eagle's standard floor jack. The company has added strong solid axles and large non-pneumatic wheels to help its jack be as capable as you need it to be. Pro Eagle set out to design a jack to withstand the toughest off-road racing conditions. "The Beast" is equipped with a full-length steel skid plate to prevent damage to internal components and sinking on unstable ground. With either 8-inch or optional 15-inch adjustable extension with rubber grip pad to lift high-clearance off-road vehicles, Pro Eagle pretty much thought of everything when designing this, even down to the sealed ball bearings for constant smooth rolling and reliable operation in dusty/sandy conditions.
MSRP: $409.99
Factor 55 ProLink Bridle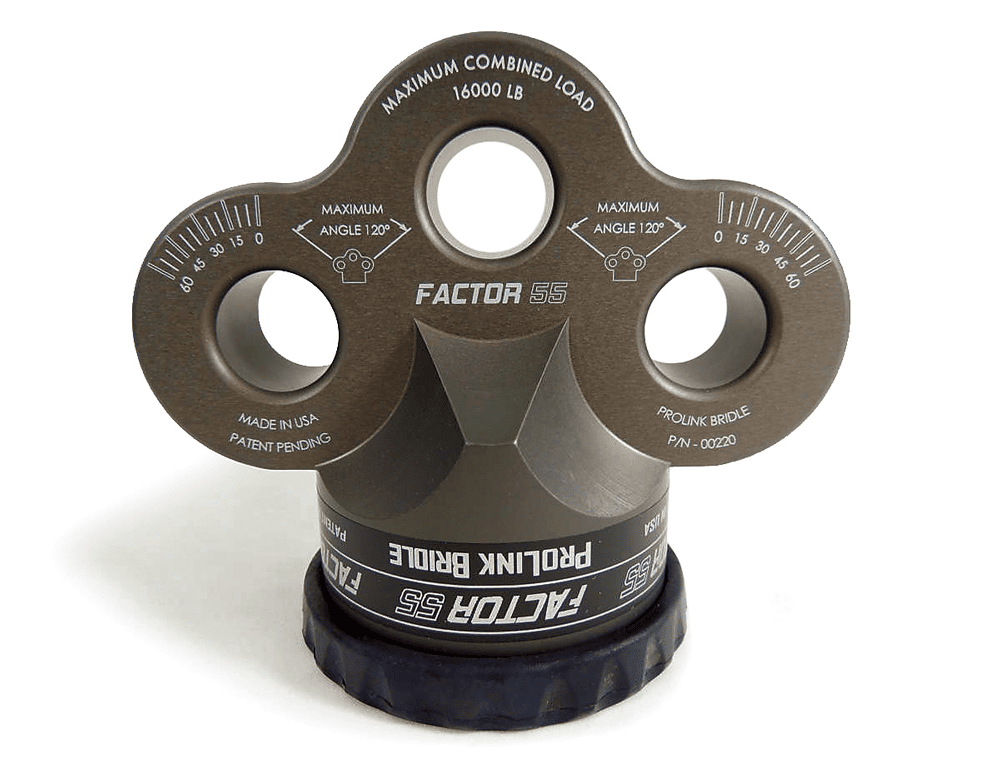 The days of fearing your winch cables are coming to an end. The ProLink Bridle provides winch owners with a means to replace the conventional winch hook with a safer and stronger screw pin shackle/D-ring. The ProLink Bridle is a multiple shackle mount product designed as an upgrade for winch cables. Designed for commercial high repeating bridle towing, dedicated self-centering shackles result in a safer tow time after time. Dedicated shackle mounting points prevent dangerous shackle side loading conditions due to the pivoting feature of the shackle pin mounting hole, which also allows for safe and easy common bridle towing, as well as centered shackle mounting. They are USA built using billet aluminum and offered in multiple color options. This Factor 55 product is a great looking, smart addition to any serious winch setup.
MSRP: $199
Enjoy this story? Enjoy the whole issue … for free! Click here to download your FREE copy of Tread March/April 2020.
Editor's Note: A version of this article first appeared in the March/April 2020 print issue of Tread Magazine.