On-the-Go Cup of Joe
One thing we love making is great coffee on the go. It sets the tone of the day. Packing a coffee-making kit is a critical part of camp preparation. No matter if it's camping in remote surroundings, traveling the world via Campervan, or even self-quarantining in our side yard, it's what we do. Coffee, like camping, evolves. So does the gear to make it. Everyone is particular on how it's made, how strong it can be, and how long it stays hot. No matter if it's using our oldie but goodie GSI french press, crafting a quick pour-over with our collapsible container, or using the AeroPress at home, creating a solid cup of joe is our staple. Making it, consuming it, and relying on its feel-good characteristics makes us happy. So much so that we've recently reviewed a few new coffee-making implements to see if they deserve a permanent home in our camp kit.
AeroPress Go: A Mini On-the-Go Coffee Press
New on the market is AeroPress' travel-sized coffee maker: the AeroPress Go. Similar to its predecessor, the AeroPress Go is a pint-sized variant that's simple and extremely effective in brewing solid java. The AeroPress Go includes everything the standard AeroPress has, but has a mug to make coffee. All components nest together into a compact container.
Even though the Go has several parts, they pack neatly in its 15-ounce mug and silicone cap. Contents include a two-piece AeroPress maker (plunger and chamber), a filter cap and holder (holds about 20 filters), a coffee scoop, and folding stirrer. Additionally, AeroPress supplies a starter pack of 350 filters so on-the-go joe is immediately possible.
How do you use the Go? Add ground coffee to the cylinder, pour hot water over it, stir it, and let it sit for a few. Next, put a wet coffee filter into the screw-on filter holder and press down on the plunger. This forces the water through the grounds, into the filter, then into the supplied cup. Et voilà!
The AeroPress Go is a travel-ready unit—it's portable, easy to clean, and can make coffee in a few minutes. We're excited to use our Go on the road and keep its predecessor, the original AeroPress, at home.
PROS: 
• Lightweight (11.5 oz.) 
• Makes concentrated, rich coffee 
• Coffee mug perfectly designed for coffeemaker 
• Contents nest together easily 
• Grab-and-go container 
• Easy cleanup 
CONS: 
• Doesn't make a lot of coffee (8 oz.) 
• Silicone lid pops off easily during transport (suggest a plastic snapping lid) 
• Silicone lid could be easily damaged 
• Silicone lid attracts lint and dust easily 
AEROPRESS GO 
MSRP: $31.95
Pipamoka: A Pint-Sized Screw-and-Brew Coffee Maker
The Pipamoka travel-sized coffee maker is an interesting "twist" on a classic french press or an AeroPress. This hand-powered, all-in-one, pressure-style brewer doesn't use paper filters and is easy to clean. The Pipamoka's design is unique and its method to make coffee is … different. It's part modern sculpture—fun to look at—but definitely is a great-tasting coffee maker.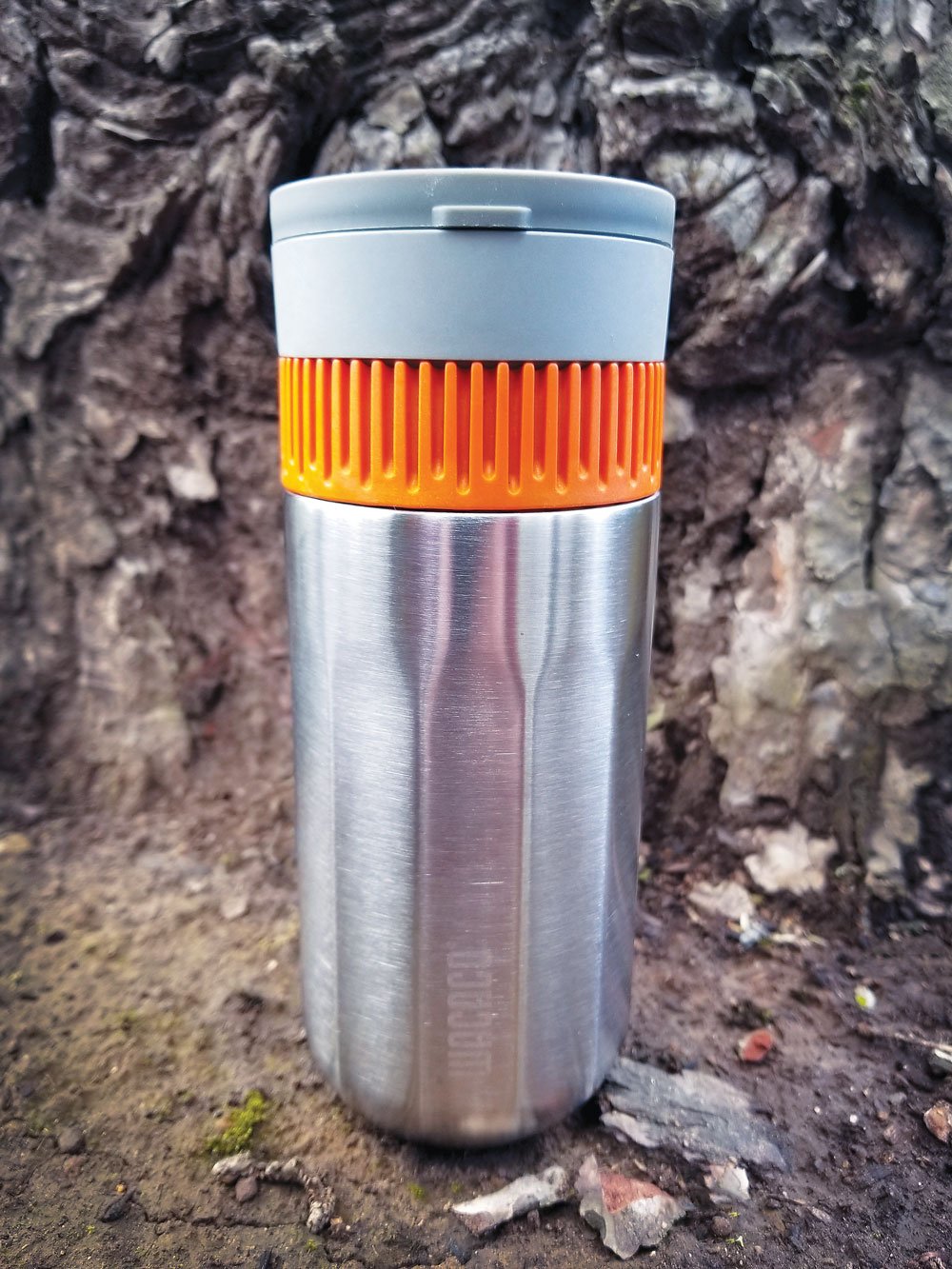 The three-piece Pipamoka maker arrives neatly packed in a black drawstring carrying bag. The maker itself contains the bottom mug, middle twisting water chamber, and top lid. The kit also comes with a coffee chamber (well-built base and stainless steel filter), coffee chamber funnel, scoop, and a small brush (the brush is small so take care not to lose it).
How does the Pipamoka work? Add medium-course ground coffee to the coffee chamber and put the filter lid on, add hot water to the mug while twisting water chamber is in the mug, drop coffee chamber into the mug, and let it sink to the bottom. Once at the bottom, tap the sides to let air bubbles out. Let it sit one minute. Turn orange control ring to create vacuum pressure, forcing all the water through the coffee chamber. Once the water chamber has twisted to the top, remove and enjoy!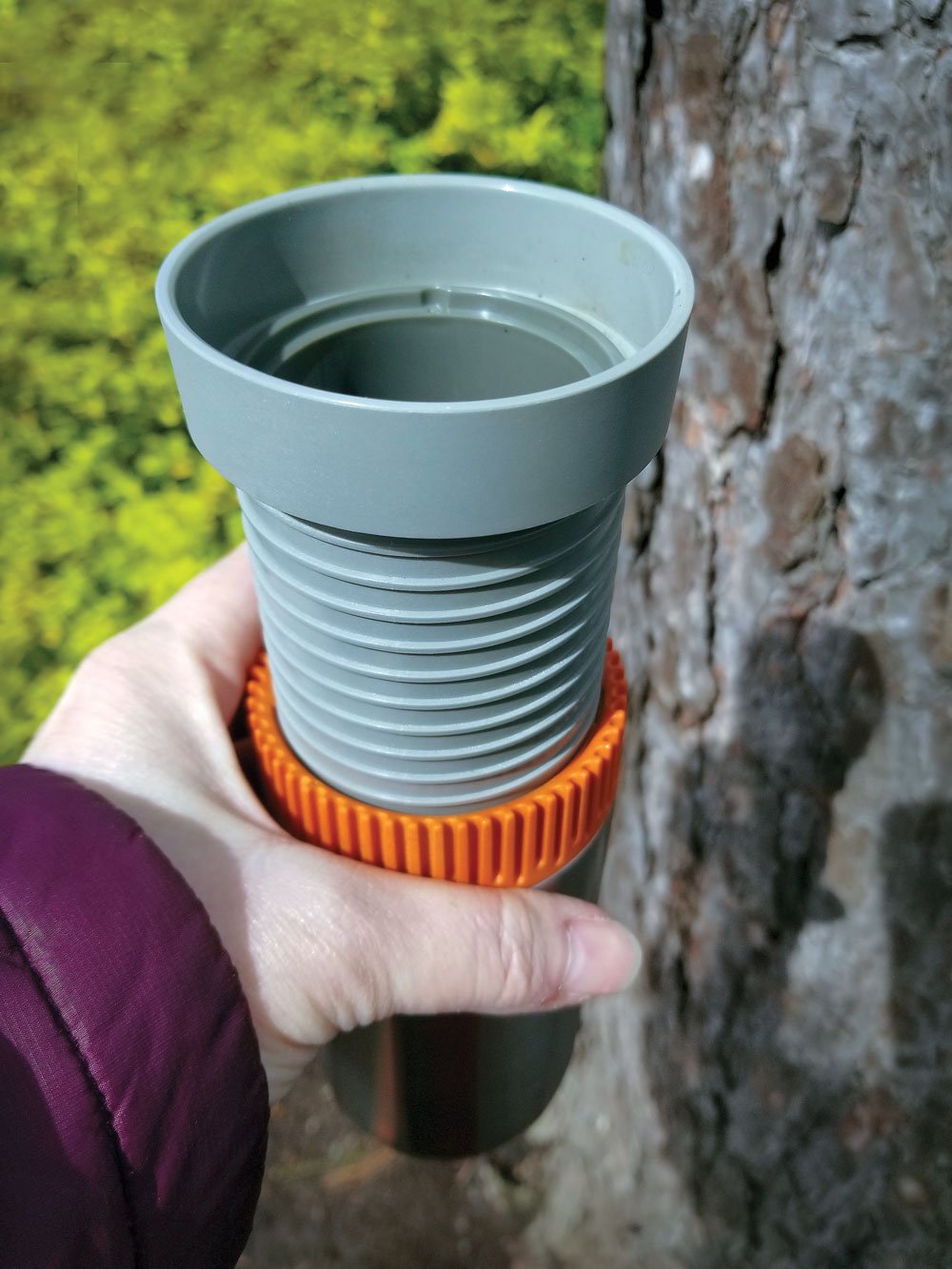 If you're looking for a stylish, modern, travel-sized coffee maker that is different than the rest, consider Pipamoka. Its design allows itself a permanent spot on any countertop, while its durable, all-in-one containment system makes it easy to grab and go for coffee-time fun on the road.
PROS: 
• Makes concentrated, rich coffee 
• Feels well built 
• Brews directly into double-walled mug 
• Has a coffee mug lid 
• All-in-one unit 
• Modern looking 
CONS: 
• Doesn't make a lot of coffee (8 oz.) 
• Can't drink coffee with lid on 
• Has several gaskets that could wear over time 
• Lots of parts to clean and dry 
• Takes a lot of twists to make the coffee (good workout!) 
• Sometimes the entire twisting unit sits and "spins" 
PIPAMOKA 
MSRP: $46.90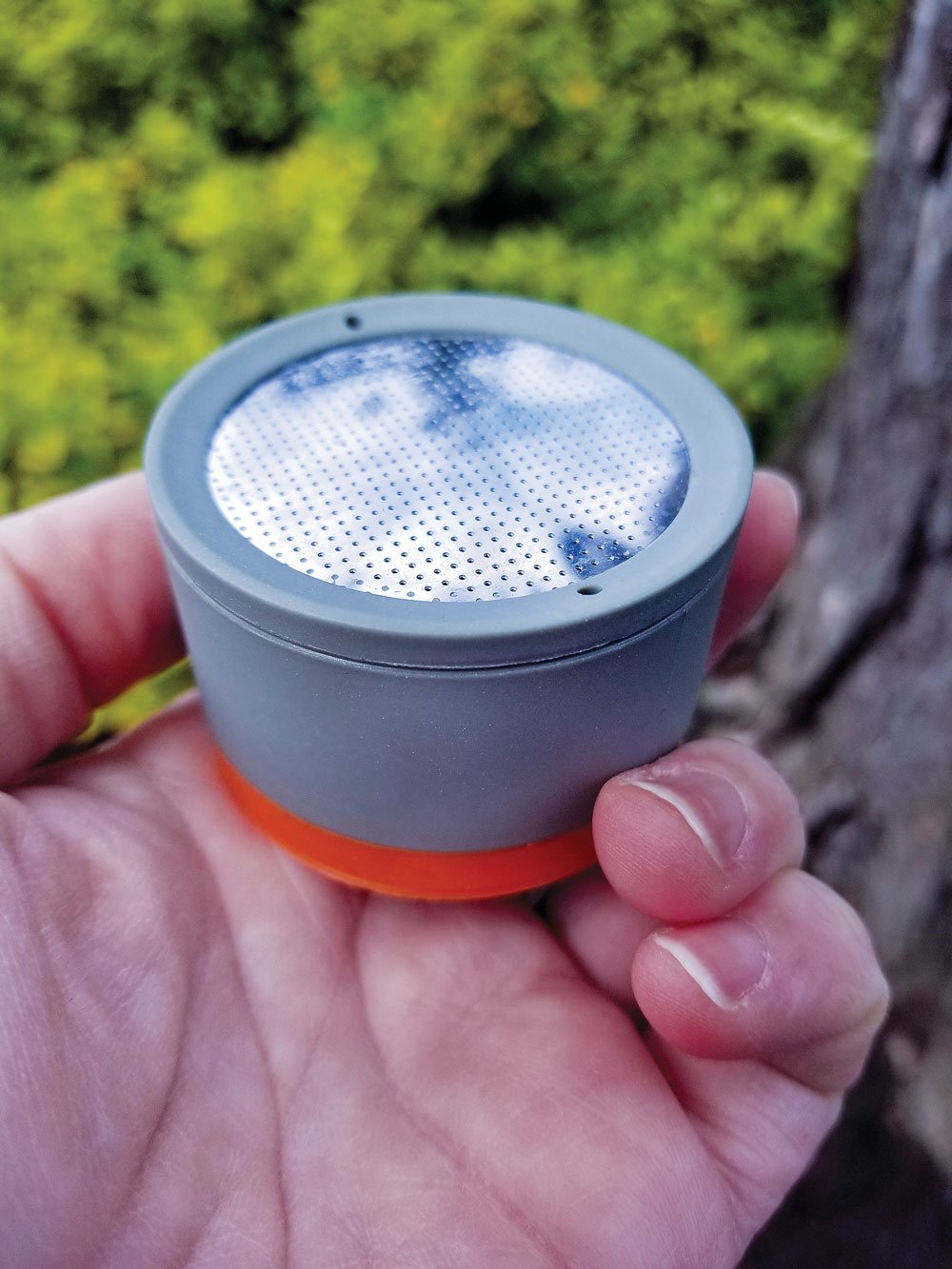 Editor's Note: A version of this article first appeared in the July/August 2020 print issue of Tread Magazine.