Dometic Hydration: Water Anywhere You Go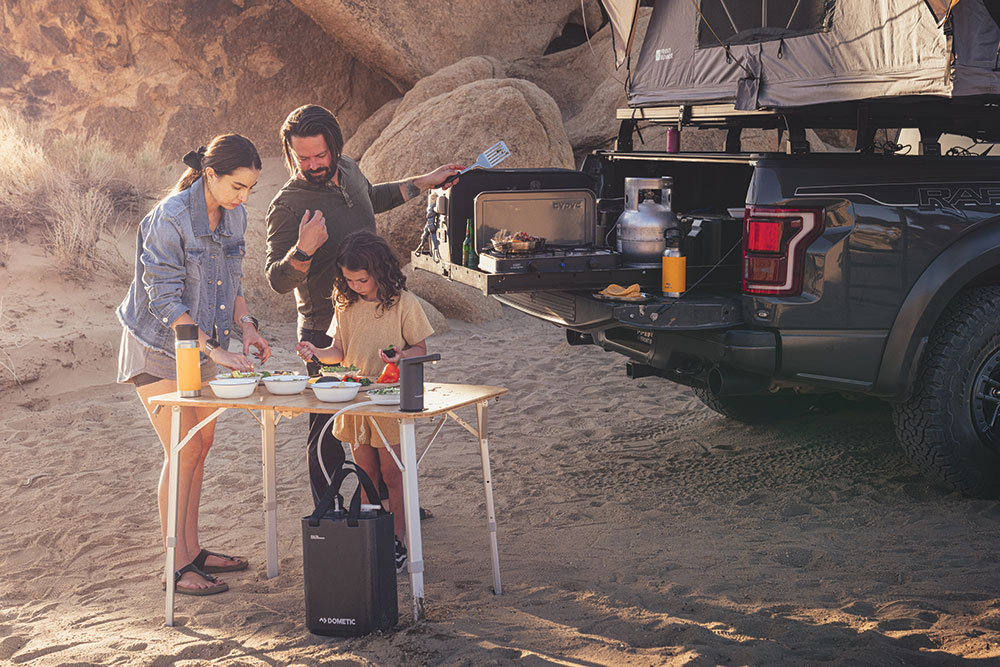 Dometic GO Hydration Water Jug and Hydration Water Faucet
Dometic, a brand that is well-known to the overland community for its portable fridge/freezers and other mobile-living equipment, has released just the thing for those who seek some level of civilization while they enjoy the great outdoors. Great for vehicle-based campers and glampers alike, the Dometic GO Hydration Water Faucet is a self-powered mobile water faucet that allows you to easily dispense water with just the press of a button.
When it comes to camping, some people like to rough it with only the bare essentials, while others try their best to recreate all the niceties and creature comforts that they've got back at home. We'd say that we fall somewhere in between those two mindsets. While we're all for being comfortable while camping, we don't need a full-on glamping situation either.
Perfect for a camp kitchen, as well as those self-grooming duties, this faucet is a welcomed improvement over the water dispensers of old. Whether you need to fill a pot for cooking or just need a bit of water to brush your teeth, the faucet provides the water you need.
Reviews: Dometic Hydration Water Faucet
The simple-to-operate faucet can stand alone on top of a table thanks to the metal puck it sits on for stability. It can also sit directly on any ferromagnetic metal surface, such as a steel tailgate, thanks to its built-in magnetic base. The faucet can also mount up on top of a Dometic GO water jug.
We found that the faucet was the perfect addition to our camp kitchen, providing running water just like we have in our kitchen at home. The faucet also helps conserve water, thanks to its water-conserving switch that features a one-touch, on/off button. How many times have you found you've lost much of your clean water due to a leaky nozzle? When left on, the faucet automatically shuts off after one minute of running or after dispensing one liter of water. The faucet also includes an LED light that helps illuminate water dispensing for low-light or nighttime use. Its rechargeable battery runs for 150 liters per charge, ensuring that it can be used for a long time in between charges.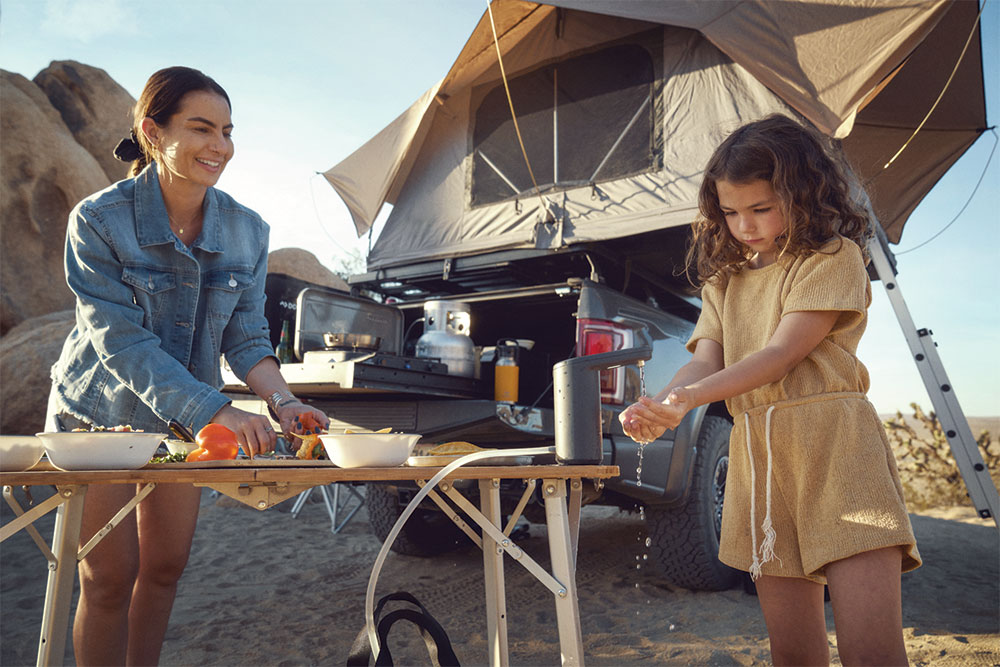 Reviews: Dometic GO Hydration Water Jug
We paired our Dometic GO Hydration Water Faucet with the Dometic GO's Hydration Water Jug. The BPA-free, food-grade 11L­-capacity water jug allows for the easy storage, transport, and dispensing of water. It also allows for multiple water dispensing options which includes two openings for easy filling, dispensing, and cleaning. The lightweight, yet durable, jug features a universal 63mm Nalgene-type top, like many water bottles. This allows the water jug to fit any number of water filters and other accessories, such as its perfect companion, the Dometic GO Hydration Water Faucet.
Water is inherently heavy, and with that in mind, Dometic designed the jug to be easy to carry, thanks to its comfortable and removable webbed carry handles. The Hydration Water Jug also includes built-in tiedown guides to help secure it to your vehicle.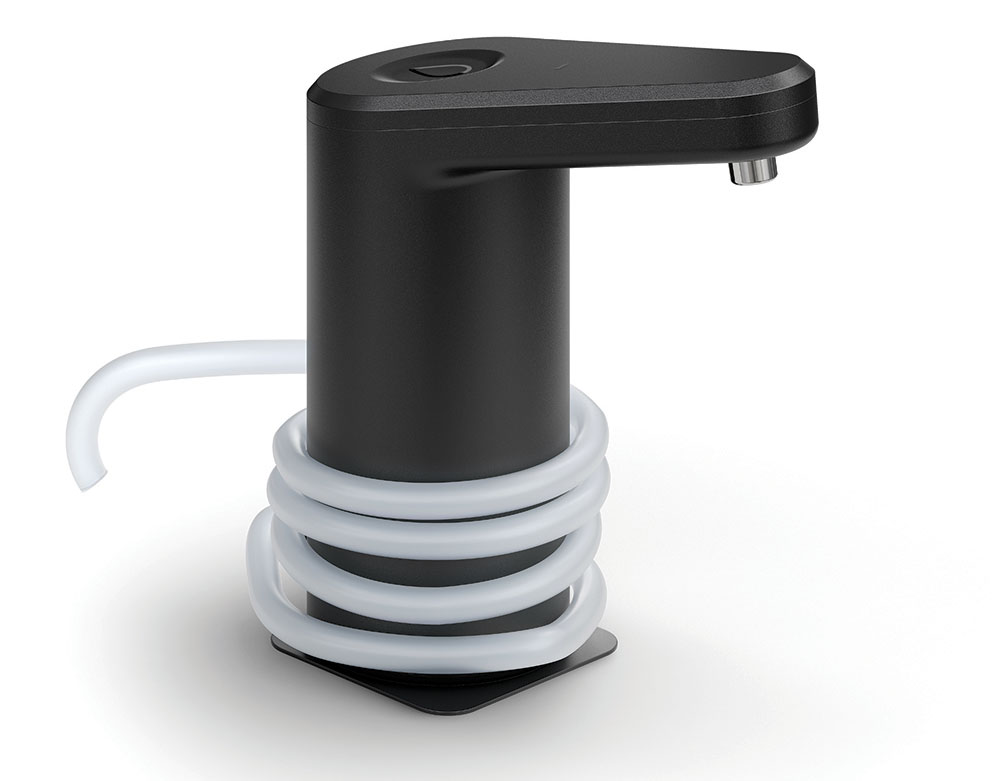 Having access to clean, easily dispensed water at the campsite is a luxury that's well worth the price of admission. It ups our camp kitchen game 10-fold, while not costing us much in terms of money or space. The faucet retails for $100, and the jug sells for $70, which is pretty reasonable considering its build quality and usefulness. The combination of the two makes campsite water dispensing a complete afterthought, which is exactly how you want your camp amenities to operate.
---
Dometic Outdoor
Dometic GO Hydration Water Faucet 
MSRP: $100
Dometic GO Hydration Water Jug 11L 
MSRP: $70
Editors' Note: A version of this story previousy appeared in the TREAD July/August 2022 issue.