Yamaha YDX-MORO Pro e-Mountain Bike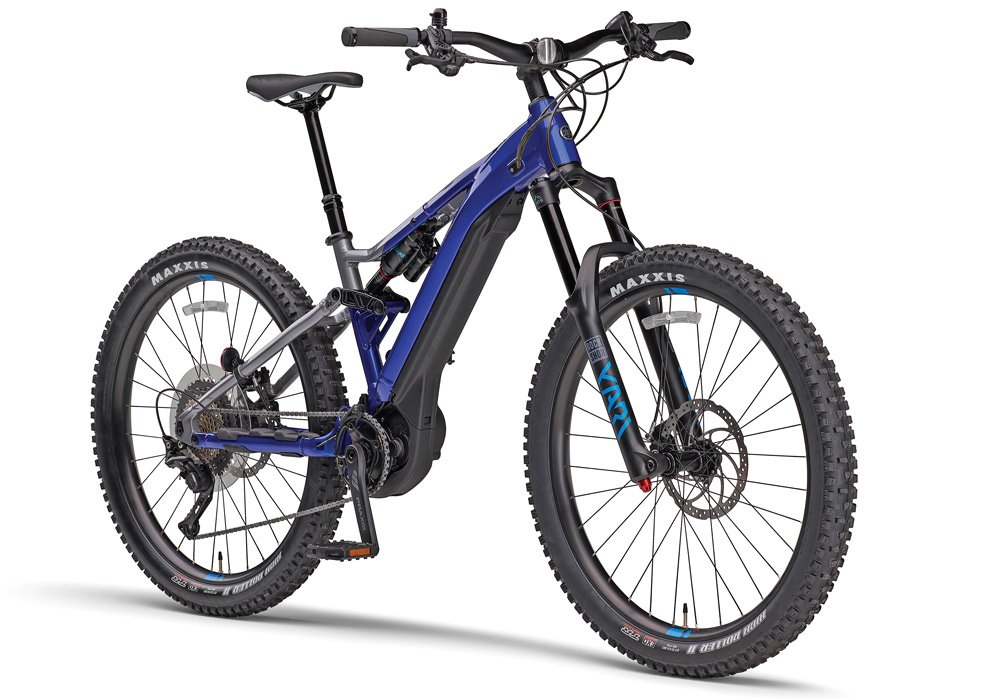 Power Assisted
If you haven't shopped for a bicycle recently, you may be surprised by what you find when you do. First of all, bikes of all types are scarce right now. The four shops we went to were down to only a few bikes in stock each. With the state of things at the moment, it's understandable that bikes are red-hot items. People are heading out to the parks in numbers never seen before.
The other thing we noticed is that the sheer selection of e-bikes has grown exponentially over the past few years. Electronic bicycles used to be a novelty when they were first introduced but have since steadily grown in popularity to become a serious contender for consideration for your next bike. Improvements in technology and the shaving down of weight have contributed to the rise of the e-bike as a popular two-wheeled transport.
Power-assist bikes can seriously increase the fun of riding on the trails, especially if you use them to set yourself up for longer, more satisfying downhill runs. They are popular options for commuting and recreational riding as well.
Yamaha recently unveiled a pair of all-new e-Mountain Bikes (e-MTB), the YDX-MORO and YDX-MORO Pro. The YDX-MORO models represent the latest innovations in the brand's ever-expanding e-bike lineup. Yamaha launched the world's first electrically power-assisted bicycle in 1993, and is the only manufacturer with 27 years of experience designing complete e-bikes from frame to drive unit. Let's take a look at the features of the YDX-MORO Pro in detail.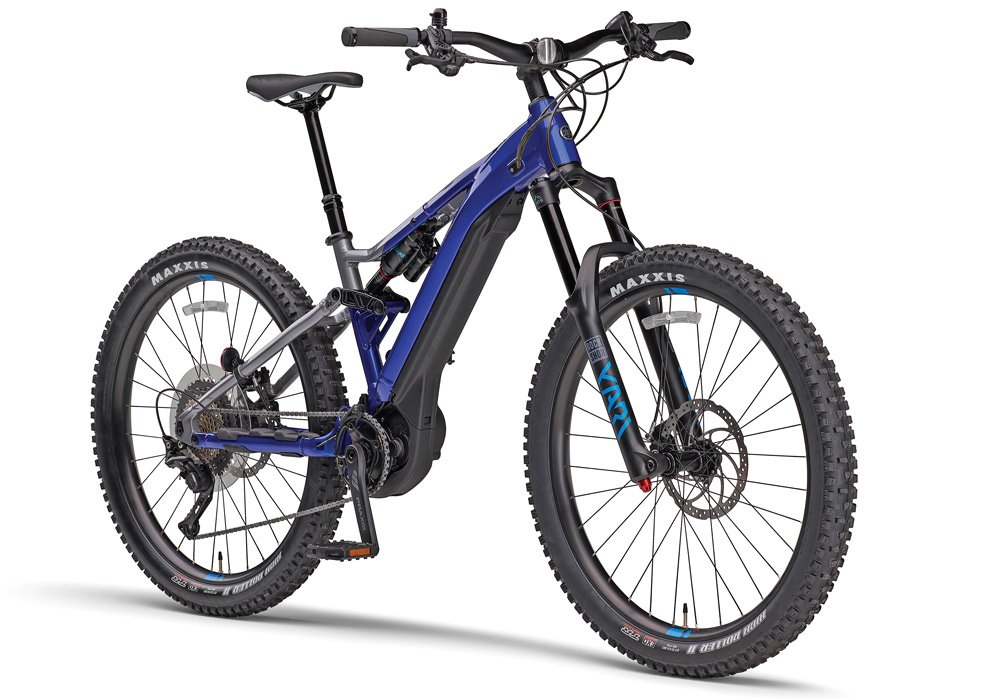 Performance
Drive Unit
The PW-X2 Drive Unit features an angle sensor for use in Yamaha's all-new Auto support mode and is equipped with new helical-driven gears for less noise.
Programming
Brand-new programming supports an increase in cadence support, which is now up to 170 rpm and includes an added push-assist feature. It is also capable of Auto, MTB, and Walk Assist modes.
New MTB Mode
Yamaha's new MTB mode offers a direct feeling-assist suited for pedaling through tight corners and riding technical lines while Auto support mode automatically switches between Eco, STD, and High to provide
optimal assist according to ride conditions.
Frame/Suspension
Frame
The dual twin frame combines hydroforming and forging techniques to provide precise handling. The frame surrounds both the rear shock and battery, resulting in security, protection, and a low center of gravity for a full suspension frame.
Suspension
The YDX-MORO Pro includes the strong and buttery smooth YARI RC fork and Super Deluxe Select+ rear shock. Both incorporate RockShox's updated
DebonAir air spring and proven Motion Control damper with a total of 160 mm of travel. This combination maintains a higher ride height and smooth performance for confidence when riding steep and rough terrain.
Drivetrain
The Yamaha Pro edition e-MTB comes with a Shimano XT 11-speed package, along with a KMC e11 Turbo EPT chain. Equipped with the performance Shimano setup, including an XT shifter, long-cage derailleur, and 11-speed 11/46T cassette, the bike is driven by a KMC e11 Turbo EPT chain.
Brakes, Wheels & Tires
Front & Rear Brakes
YDX-MORO Pro features four-piston brakes all around. The high-performance Magura MT30 brakes ride along with 203mm Storm CL rotors.
Wheels & Tires
Boasting an internal rim width of 40 mm, the YDX-MORO Pro
features a Yamaha-designed 27.5+ alloy wheelset built with boost hub spacing for a more direct chain line in the rear wheel and wider hub flange for increased spoke strength to the rim. Maxxis High Roller II 27.5×2.8 tires come standard in both the front and rear.
Wheel Base (mm)
S 1,157 / M 1,205 / L 1,253
Max Cadence Support
170 rpm
Rated Power
250W (Nominal), 500W (Max)
Max Torque
80 Nm
Max Speed Support
20mph
Curb Weight
53.1 lbs.
Editor's Note: A version of this article first appeared in the Winter 2020 print issue of YOTA Magazine.