Putco's VentureTEC Overland Modular Cargo System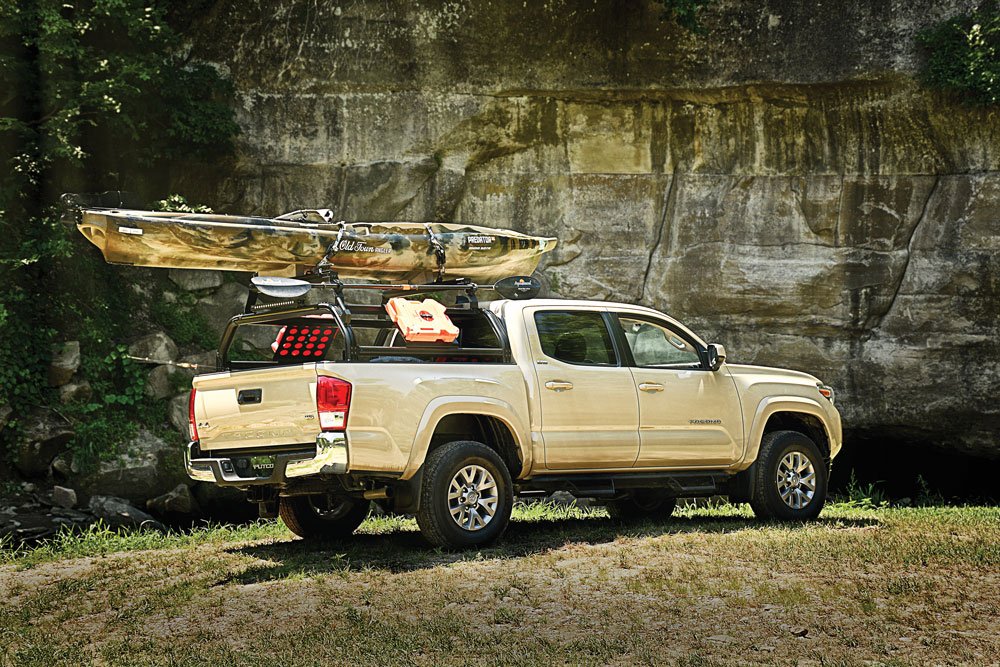 A Look Into the Development of Putco's VentureTEC Overland Modular Cargo System
Founded in 1969, Putco began life as a company solely focused on the production of finished metal tubing for automotive and other uses. While tube bending is still an area where they excel today, the Des Moines, Iowa–based firm is now known through three key industries outside of the tube bending business.
Putco's Truck Accessories arm is such a strong part of the company that it actually gives the company its name. Putco stands for Pick Up Truck Company, but the company's evolution over the past 40 years have seen it expand to various product categories, creating parts and accessories for all major makes and models of trucks. Putco's truck accessory line is best known for quality bed rails, running boards, chrome trim, headlights, light bars, and tailgate light bars.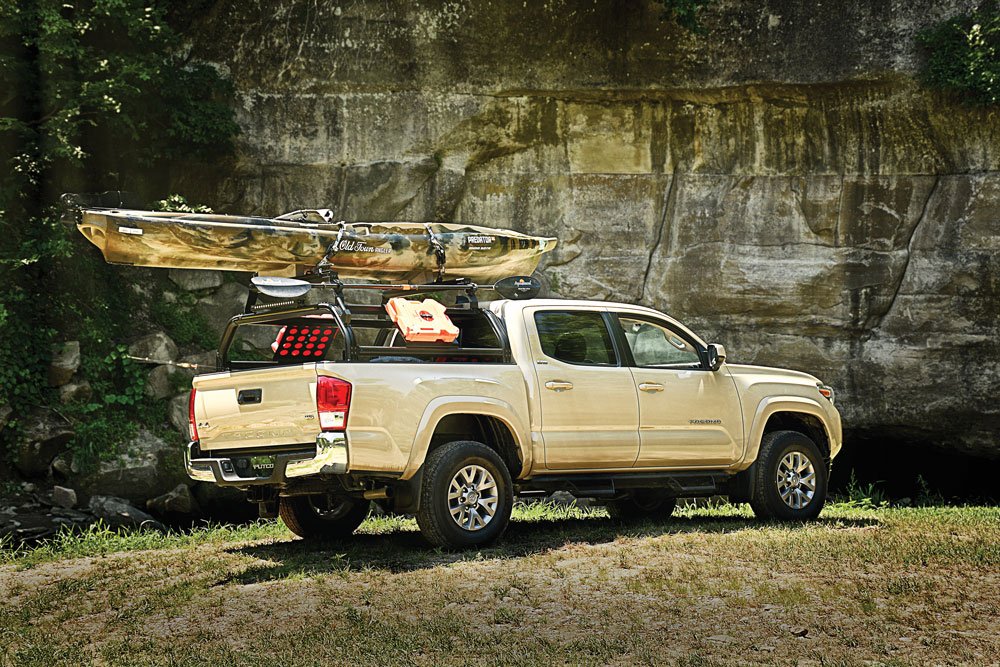 In the realm of first responders, Putco is also known for their emergency and fleet lighting products. Using the patented technology of their Blade series light bar, Putco's line of fully programmable and patented light bars are depended on by lifesaving professionals such as police, fire, ambulance, and amber/white fleets.
The company's impeccable track record for producing high-quality products has not been lost on the giant OEMs (original equipment manufacturers). Putco is trusted by brands such as Ford, GM, Nissan, and others to provide products for their use. In fact, this year alone Putco has won more than six awards for their products from various OEMs.
VentureTEC
What does all this mean to you? It should be clear by now that Putco is a well-established manufacturer of accessories that has the highest of trusted reputations. They have placed their wealth of design know-how, engineering knowledge, and product development and testing into an effort to create a rack system that can take on the toughest of tasks.
VentureTEC, their latest line of truck accessories, is aimed squarely at the needs of off-roaders, overlanders, and rugged truck owners alike. The VentureTEC Overland Modular Cargo System is extremely modular and was designed to take on the rigors of hard use and traveling over rugged terrain. We know what you might be thinking; here we go with yet another "overland" item. Don't be quick to dismiss this system; we think you will find that it has plenty of features that you are looking for in a rack. The system boasts many innovations that make it easy to use and adapt for your pickup truck setup. Need to mount auxiliary lighting, a tent, Rotopax, or Maxtrax recovery boards? No problem, there are so many possibilities with this rack; we were truly impressed with its seemingly endless modularity and impressive build quality.
Putco's engineers began research and design on the VentureTEC Overland Modular Cargo System many months before the product's announcement. The Putco team worked tirelessly and traveled across the country to ensure that VentureTEC racks properly fit and exceeded current industry standards.
Unlike many of the existing aluminum racks in the industry, which are manufactured with rather basic techniques, Putco did it their way instead. Not settling with off-the-shelf materials, the rack is constructed from a patented 6061 T6 aluminum extruded tube that was designed by Putco. This extrusion offers customizable mounting options utilizing T-channels that run across the top of the tube and fits Putco's Blade tailgate light bar snugly in the channels on the side. Putco utilizes a unique combination of CNC manufacturing and tube bending capabilities to produce a consistently high-quality product that is truly unique.
Research & Development
Putco's R&D (research and development) process is something that is very important to the company and their reputation. They have a fully staffed department with six Solidworks workstations, access to all prior and current models of standard trucks for test-fit, and add to that, a budget that is much higher than the industry standard. No expenses are spared to get their products designed right.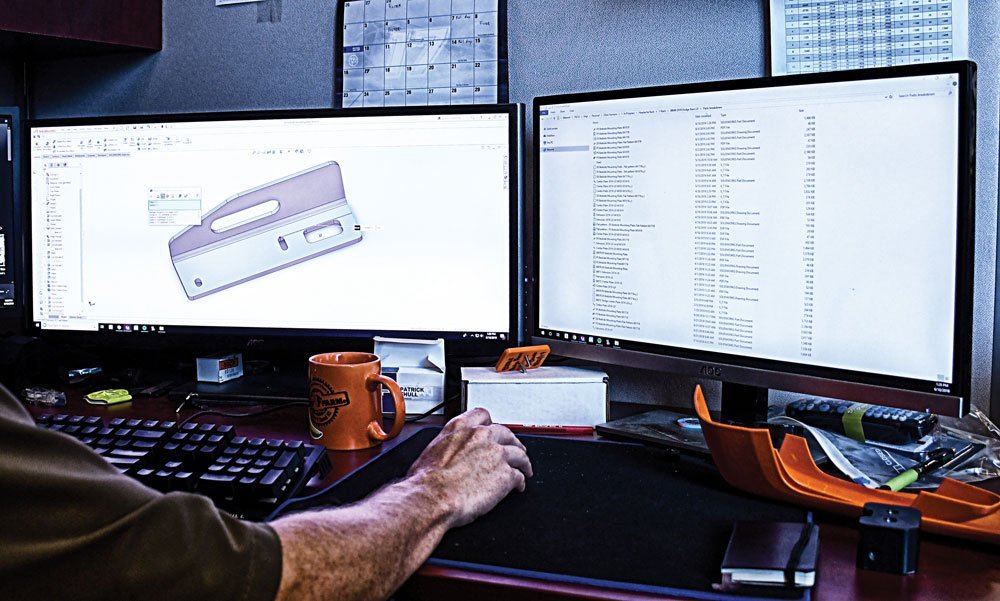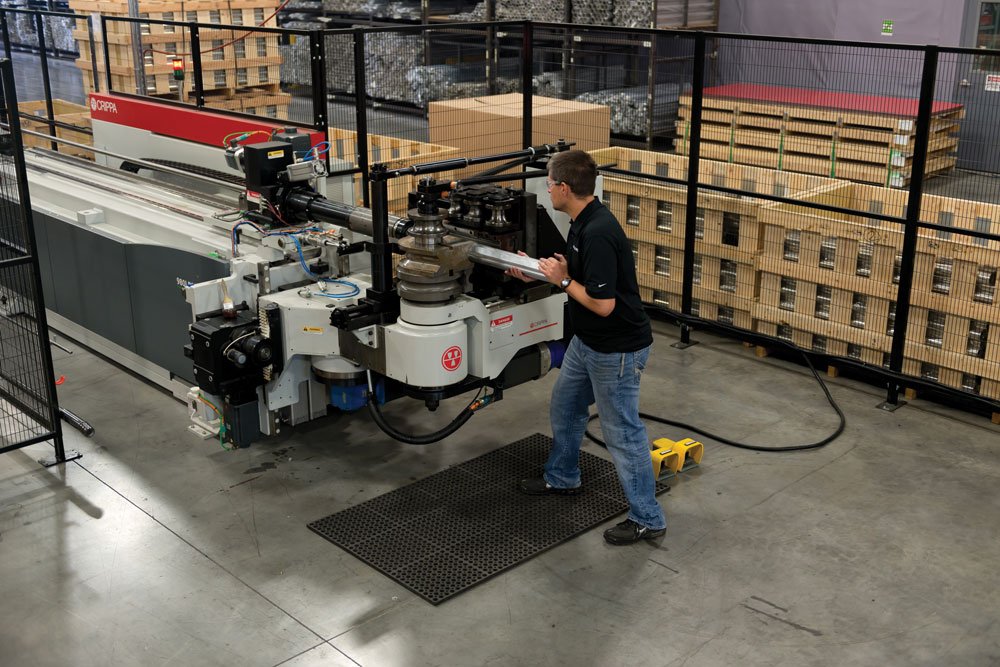 Their staff is on point, too. Putco's engineers have backgrounds in electrical, mechanical, aerospace, industrial tech, and manufacturing technology. They also utilize interns from local highly acclaimed engineering universities, including Iowa State University.
Manufacturing Process
Experts at engineering and product coordination, the team met and collectively made the decision to make a rack aimed at the overland market. They engaged in market research, competitive analyses, engineering mock-ups, and customer interviews to make sure they were on the right track with Putco's VentureTEC Overland Modular Cargo System. The company also sent several employees across the country to attend trade shows and meet with industry professionals.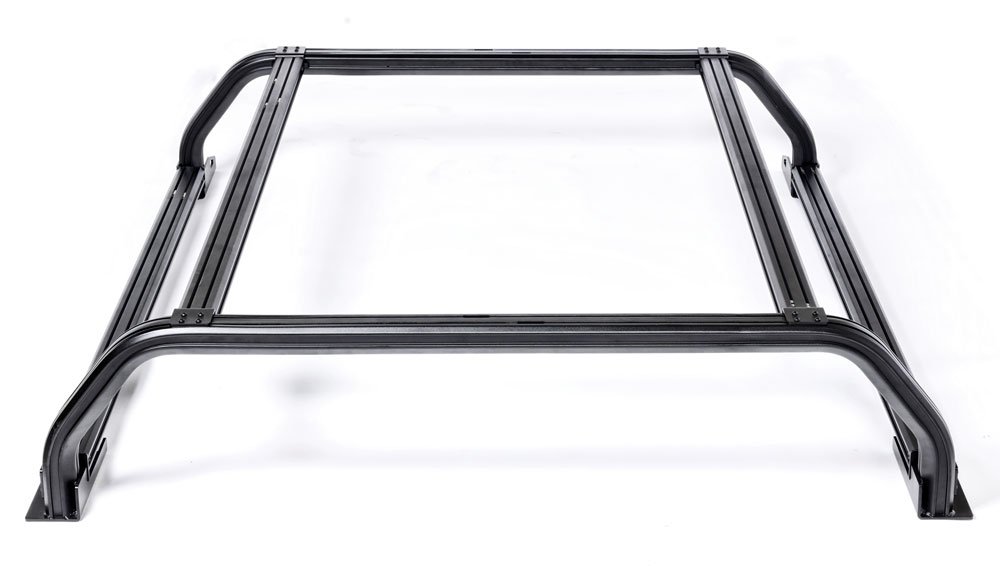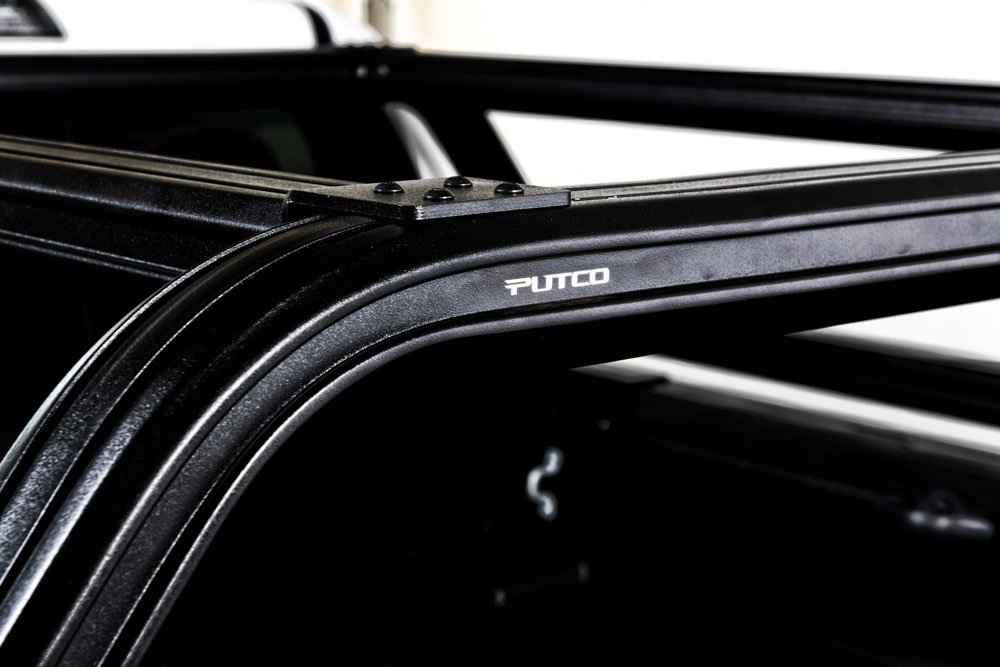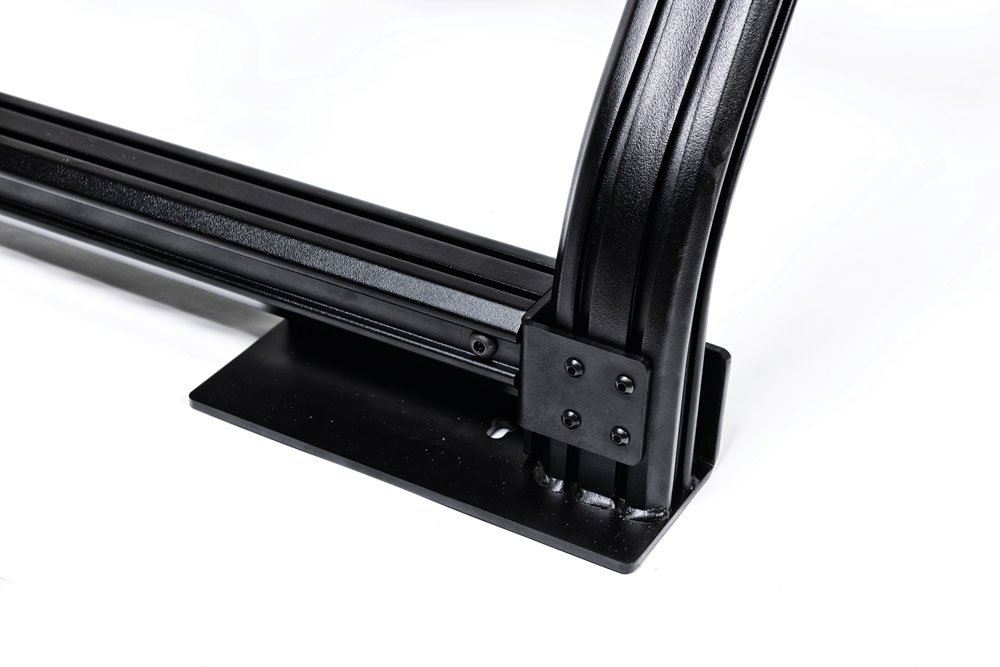 Putco's CoreTEC connecting blocks are a major innovation in this area. They allow the rack to be held together internally at its joints. The CoreTEC Connector Block is a solid billet aluminum insert that fits snugly within the rack's tube and reinforces each joint section of the VentureTEC rack to ensure stability and strength of the structure.
Production
Putco is proud of their tradition of quality manufacturing. Let's run through the production process of VentureTEC racks. It all starts out as raw aluminum that is received at Putco's facility in Des Moines. Holes are milled in the aluminum extrusions by Putco's Komo 4 Axis vertical table heavy-duty router. In the next step, hoops are bent by a Crippa tube bender. For those who might not know, their Crippa tube bender is serious business and is one of few located in the United States. After bending, the tubes and hoops are sent to a local powdercoating facility for coating. After the tubes and hoops are returned from the coater, they are packaged and shipped to the consumer and ready for their first of many adventures.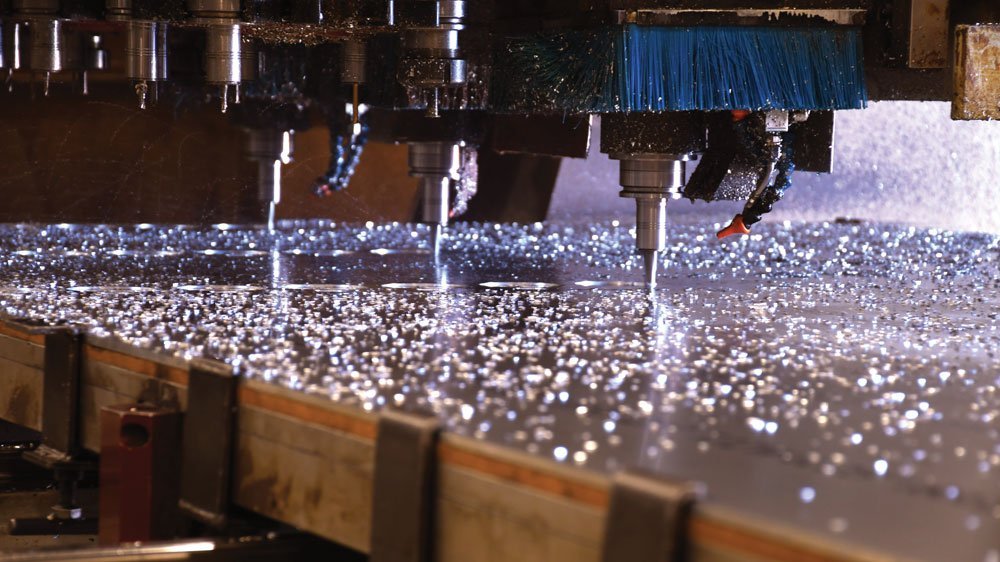 The Future
We're excited to see what else Putco decides to launch our way. We have been told that their engineers have much more coming down the pipeline that those of us who live life off the road will find useful. They are looking toward offering a diverse product line for overland enthusiasts. As a company perk, they are planning several adventures of their own. They will be sending several groups of employees on different journeys so everyone at the company really understands the nature of the products. Where do we send our resumes?
Editor's Note: A version of this article first appeared in the November/December 2019 print issue of Tread Magazine.