Wildlife Photography: Capturing The Wild Side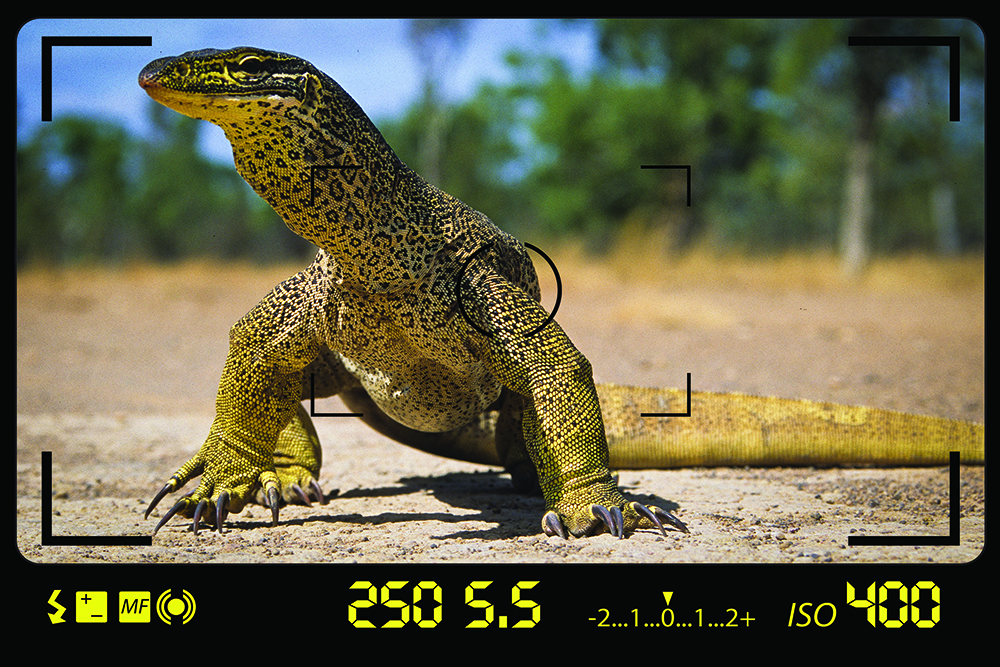 Photographing the animal kingdom … without becoming part of the food chain
A midday sun beat down on the northern reaches of Australia's Top End, tapping the desiccated soil for any remaining moisture and sending the mercury toward the century mark. We were somewhere between Cairns and Darwin, skirting the Bay of Carpentaria, during a three-week "Down Under" adventure.
Cresting a rise, I glimpsed what appeared to be a log in the road … but it was moving— a large, yellow-spotted goanna. I hit the brakes, jumped out with camera in hand and slowly approached.
When it headed for the bush, I ran to cut it off at the pass. It went the other way, and I circled around. This scenario repeated until it finally settled down and we sat there staring at each other. Dropping to my belly put me eye to eye with this beautiful specimen of the animal kingdom. Intrigued with the rich color and detail of its scales, the fact that a goanna's saliva is highly infectious must have slipped my mind. I inched forward, fired a few frames, inched forward, repeat.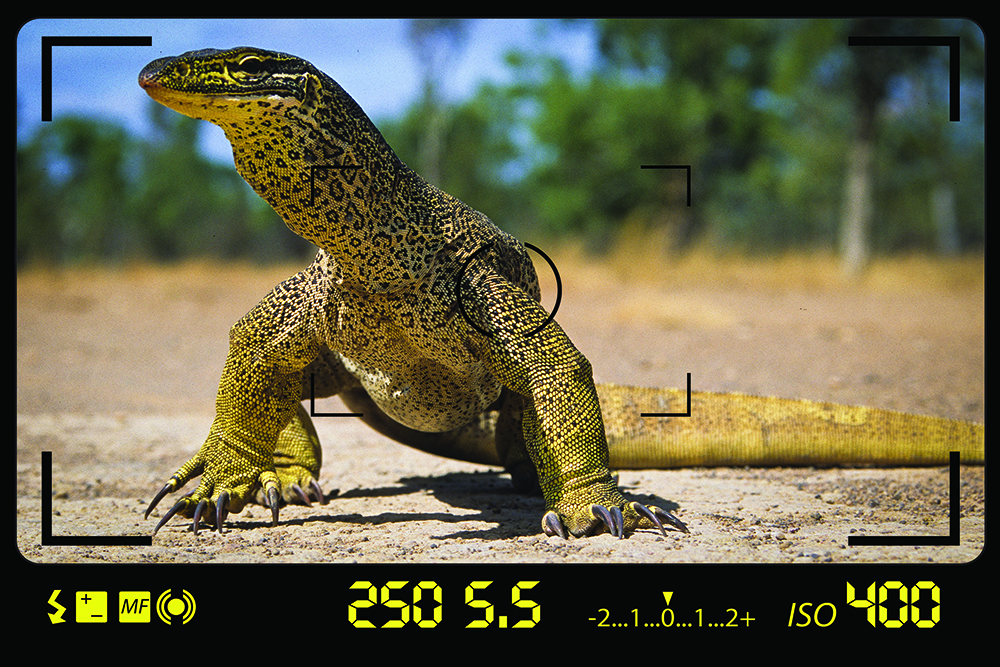 In previous "Viewfinders," we've talked about situational awareness, always having a camera nearby and approaching photography as a novelist pens chapters of a book. The wildlife we encounter might be a mere slice of the adventure "pie," but as visual storytellers, we need to leave our audience salivating for another bite. After all, would a chapter on southern Africa be complete without at least one photo of an elephant?
Heading to Australia? Don't forget to train your lens on a kangaroo, a camel (yes, Australia has mobs of camels) or a crocodile. Crikey, mate! Although I make a living as a commercial photographer and journalist, when I traded my 9-to-5 gig for a camera bag, my intended focus was landscapes and wildlife. I'm inspired by the works of iconic nature photographers Joel Sartore, Frans Lanting and David Doubilet. I would take every opportunity to shoot anything from a backyard coyote to a tidepool starfish.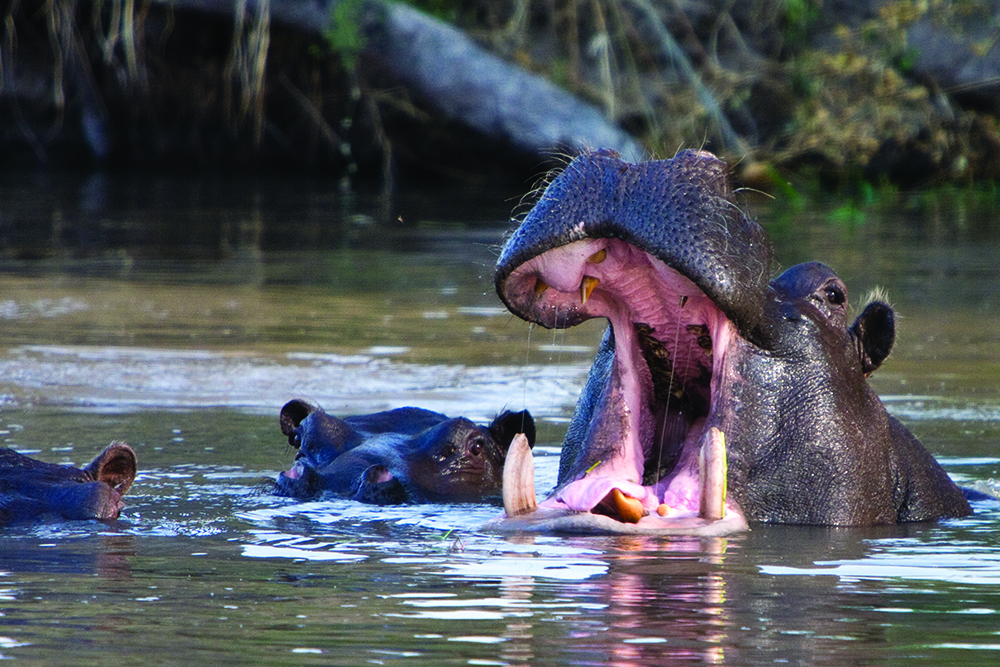 However, I don't consider myself an exceptional wildlife photographer. I haven't had the luxury of hanging out by a Kalahari waterhole for weeks to capture the "money shot." This is where the tenets of run-and-gun photography come into play, and my Aussie goanna buddy was a good example of capitalizing on the moment.
TIP: If wildlife is part of the journey, don't forget to pen that chapter with your camera.
Approach
Depending on where we travel, our subjects might be great or small, deadly or benign. Our approach and equipment will be dictated by a variety of factors. While we might be intrigued with the wild side, I can assure you that most animals simply want to get away from us. After all, the golden rule in the wild is, "Eat or be eaten." A few exceptions are crocs in the water, hyenas at night and lions at, well, any time. What we need to remember is that we, too, are part of the food chain. When we step away from our vehicle to hike into the bush or take a dip in a billabong, we become just another animal.
With this in mind, big game is always telephoto work, while smaller subjects might merit a wide angle. When possible, I try to move around to place the subject in a preferred background, shooting as I go so I don't miss the opportunity.
Starting with an establishing shot, I want to show the subject interacting with its surroundings. This might be other animals, travelers or its daily kill (hopefully not one and the same). Zooming in on specific elements such as a croc's teeth or an elephant's eye captures texture and detail that might be overlooked in the establishing shot and creates a more intimate relationship with the subject.
Unless you're using a remote trigger or camera trap, shooting wide can be a bit tricky. However, getting in close and low can present a bearded dragon as foreboding as Godzilla. I'm not Dr. Doolittle, but I always try to make a connection with the animal and get inside its head (and yes, I talk to them as if I were an old friend).
To capture motion, such as birds in flight or antelope on the run, you'll need to adjust your shutter speed accordingly for tack-sharp detail. I find speeds north of 1/400 work in most situations; and, with today's digital cameras, you can adjust your ISO (sensor sensitivity), depending on light and conditions. A lower f-stop (wider aperture) will allow for a faster shutter speed and a shallower depth-of-field. This  "pops" the subject from its surroundings. Reducing shutter speed slightly can animate the scene with motion blur, but you'll need to be rock-steady and have a good image stabilization system.
TIP: Capture a master shot and then zoom in for the fine details, like we did in Viewfinder: The Traveler's Guide to Portrait Photography.
Zoos and Rainbows
Not all of us have the luxury of bouncing around the globe in pursuit of the animal kingdom, so don't dismiss your local zoo or safari park as an opportunity to go wild.
The typical zoo has a greater and more diverse selection of God's creatures than you'll find in any one place on the planet. The Monterey Bay Aquarium, San Diego Safari Park and Toronto Zoo are excellent, attainable places to expand your photographic expression.
When possible, I also like to incorporate people interacting with the wild side. This might be in the bush or wildlife park, but it allows the viewer to envision themselves on the adventure.
One of my favorite adventure photographers, the late Gallen Rowell, held the philosophy that one must be willing to chase a rainbow, even if it means dropping everything and changing plans.
I've adopted this ideology over the years, and it has served me well. While navigating the final miles of the Ice Road during a trip to the Arctic Ocean, I spotted a red fox about 400 meters away. Anticipating its path might cross mine, I grabbed a camera and telephoto lens and slowly inched the truck forward. As the fox climbed the snowbank, I edged up alongside. I watched the late-afternoon sun light up its crimson coat as I fired off a dozen frames. Red foxes in the region are quite acclimated to the presence of vehicles. But, if I'd stepped out of the truck, it would have recognized me as prey or predator (likely the latter) and vanished.
Another consideration is wind direction. Most animals are innately aware of their environment and have a much better sense of smell, sight and hearing than us. Wind will carry the sound of our footsteps and scent. So, the prudent wildlife stalker approaches slowly and from the downwind side.
TIP: Be patient, willing to chase rainbows and anticipate your subject's actions.
The Gear Bag
Many people have asked me about the gear I use for shooting wildlife. My wildlife kit is the same gear I use for everything else. As much as I'd love to hang out by that "water hole," I'm usually in run-'n'-gun mode.
My go-to rig is a Canon 5ds and 70-200mm f/2.8L IS lens; the 70-200 glass and image stabilization are excellent. Although it doesn't have the range of a 600mm, adding a Canon 1.4X or 2X extender gets it close. The 5ds's 50-megapixel sensor provides enough file data to allow for considerable cropping while maintaining print-resolution quality.
Canon's 16-35mm f/2.8L is my go-to wide angle, and I always have a circular polarizer for each lens. Accessories depend on if I'm traveling in a vehicle or by other means. If by vehicle, I include a Manfrotto tripod with Kirk ballhead. I also use the more economical Canon 7d Mark II—the company's 10-22mm wide angle—and a Tamron 18-270mm telephoto. This combo is lightweight, and the two lenses provide an impressive, 35mm equivalent range of 16mm to 405mm. I also love what my iPhone 11 Pro Max can do.
I must note, however, that some of the images in this column were taken back in the film days. Many were taken with DSLR cameras that are now considered archaic. Remember, it's the "nut" behind the viewfinder who creates compelling photographs, not fancy gear.
The Final Frame
At the end of the day, a photographer's job is to create a visual storybook that entertains, educates and inspires.
But, as is the case with life in general, one needs to turn off the television and put themselves out there to be in the moment. Once we're there, we must keep our eyes moving, find the subject and anticipate its next movement.
On the same note, some of wildlife photography is the result of simple, dumb luck. I recall settling in for a sundowner with my college roommate, Dr. Allen Andrews, in the Khutse Game Reserve, Botswana. A giraffe walked into the scene and began to blow bubbles with the setting sun. We swapped our gin and tonics for cameras—in fact, I don't think we even got out of our chairs—and captured one of my favorite images.
But, as they say, better to be lucky than good sometimes. Right?
---