Viewfinder: Photography and Light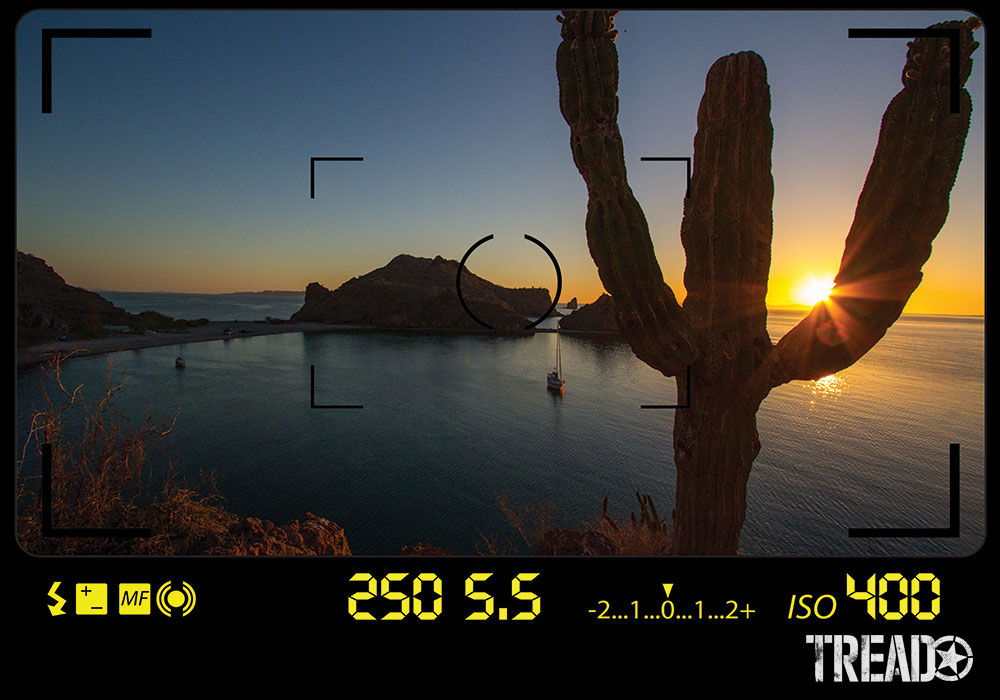 Creative Photography and the Electromagnetic Spectrum
Light. This thin slice of the electromagnetic radiation spectrum—wavelengths that are visible to the eye—has mystified philosophers and polymaths dating back to the first millennium B.C.
The light emitted by the sun, along with the energy it delivers to our blue planet, is responsible for photosynthesis. This, in turn, is responsible for much of our oxygen. Without light, Earth as we know it would not exist; it would be just another frozen marble spinning through the universe.
As photographers, we don't need to memorize that red wavelengths fall between 625 and 700 nanometers, but understanding light and how it affects an image is paramount. Before we dive into technique, we should look at the basic principles of why we see objects in different ways. Why do we see the reds, yellows and blues of a scarlet macaw? Why do sandstone canyons around Moab, Utah, appear more brilliant during the first or last light of the day, when the sun is low on the horizon?
The short answer to the first question is that objects that appear red absorb all electromagnetic (EM) wavelengths—except red, which is reflected.
The explanation for the second question is the term, "magic hour," which is caused by the sun's rays bouncing through a greater slice of dust particles in the atmosphere that scatter green, blue and violet but allow red, orange and yellow to pass. At higher elevations and in polar regions, there's typically less dust; thus, blue, cyan and violet become the predominant colors.
In previous "Viewfinders," we've discussed conceptual elements of creative photography, but how did light play a role in each composition? Light. We can't capture or store it, but the observant photographer can learn to use it, manipulate it and even create it.
TIP: Atmospheric conditions, elevation and latitude affect the color temperature of a setting.
Ambient Light
"Ambient light" is light that's not introduced by the photographer. It can be found in any environment—from bright, midday sun to a moonless night. The key is to recognize it, observe how it plays on a subject and how to use it to your advantage. The two examples here were captured from nearly the same footing and only seconds apart.
While traveling with a Sahrawi friend through a remote region in Morocco's High Atlas, we stopped in a small village to buy a traditional tagine dish for his mother. Children played in front of a mud-brick building that was surrounded by pottery of various shapes and sizes. Stepping inside, my eyes adjusted to the dim surroundings … until they revealed an elderly man in front of a potter's wheel. Light streamed in through the doorless portal, ricocheting off the walls, filling the room with a wonderful, carroty bouquet. With his permission, I raised my camera and blissfully fired away.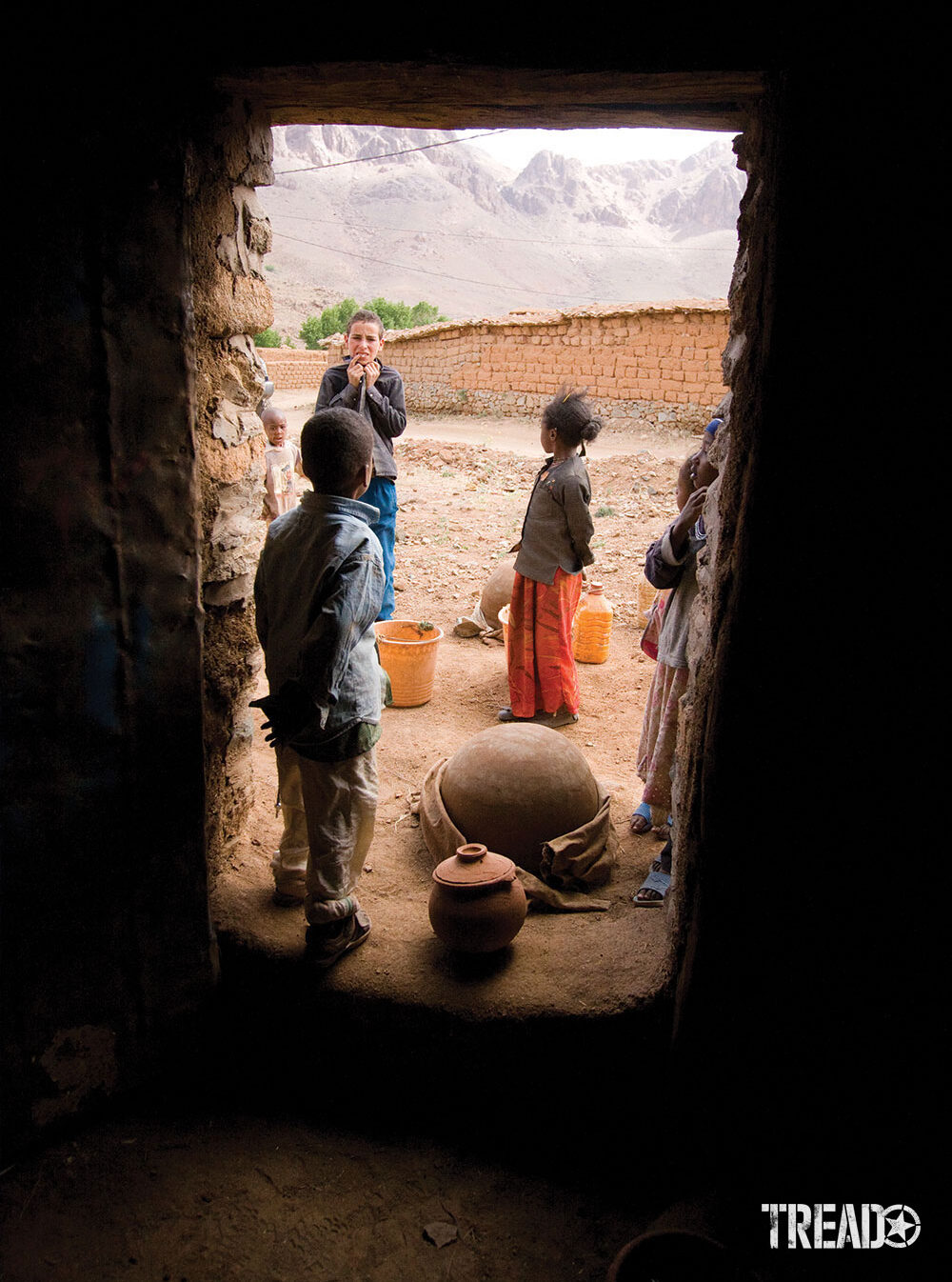 Turning around revealed an equally delightful scene: The children, giggling as children do, had gathered around the entry to observe this tall, white man in their village. As I raised my camera again, an older girl began scolding them for eavesdropping and they turned away. It was perfect timing, because my subjects were no longer acknowledging my presence.
TIP: Practice working with natural (ambient) light rather than using a flash.
Backlighting and Silhouettes
There's an old saying that "the sun should be to the photographer's back." While this is often true, doing a 180 to see what that big, fiery ball is doing behind you can offer a different picture.
I'm a fan of using ambient light to silhouette subjects. Most automatic modes (green) are calibrated for front-lit settings, so switching to manual mode will give you greater control. Exposing for the darker areas will increase detail in the shadows and slightly overexpose highlights. The opposite is true when exposing for highlights, which can present dramatic silhouettes.
The light will also change during dusk and dawn.
When the sun dips below, or before it rises from the horizon, the sky can present a palette of violet, magenta and blue. As with the Morocco pottery examples, I took these two photos just minutes apart in Namibia's Quiver Tree Forest. The first is direct-sun backlighting, which underexposed the trees—creating hard silhouettes—and captured brilliant hues of fiery orange. As the sun dipped below the horizon and the yellows, reds and oranges faded, my college buddy, Dr. Alan Andrews, climbed up on a knoll, and I switched to a wide-angle lens to capture a much different scene.
TIP: Backlighting a subject with the sun or other light source can create dramatic silhouettes.
Strobes and Modifiers
Although our first thought for adding fill light to a setting might be to pop a strobe (flash) on the hot shoe, it can be accomplished in a variety of ways. I regularly have one handy when shooting with a wide-angle lens (even in the middle of the day), but the direct 5500 Kelvin light it produces can render an unnatural look.
This is where diffusers and modifiers come into play. Various options include flash-mounted domes, gels and soft boxes, which modify light as it exits the flash.
Most strobes have a swivel head, which allows you to redirect the beam to the side, upward or backward toward a reflective surface and bounce light on the subject. Collapsible reflectors are available in pure white and a variety of warm tones and usually include a silk (semi-transparent fabric) to soften the light.
Another option is sourcing a wireless transmitter. This handy gizmo mounts to the hot shoe and allows for fingertip management of handheld or remotely positioned strobes.
I'm a Canon guy and have a handful of this company's 600EX strobes, a radio transmitter and various modifiers. But the minimalist can get away with a single hot shoe-mounted strobe. A chunk of Styrofoam, a paper plate or a painted wall can be used as a reflector, and a thin, white bedsheet can double as a silk to defuse harsh midday light.
Years ago, I was trekking across the sand sea of western Morocco's Erg Chigaga with camel traders. I was traveling light, so I didn't have a diffuser. However, I wanted to capture the natural skin tones of my host, Mohamed, as he prepared the evening meal—a goat we'd slaughtered a few days prior.
Remembering that objects absorb most EM wavelengths and reflect the colors we see, I rotated my flash upward and placed the cupped palm of my hand above it. Voilà! The result was a warm, skin-toned light bouncing off my hand and splashing across Mohamed's sunbaked skin. As a result, my hand has since become a go-to tool when photographing people in the field.
TIP: Use strobes, reflectors and diffusers to increase, redirect or soften light on a subject.
Multisource and Light Painting
There are times that multiple light sources are needed. They can be natural light, from a campfire or via the use of strobes … sometimes, all three.
The two images here are from one of my favorite camp spots in Baja, Mexico: a flat, sandy area with a firepit placed against a tall granite wall. While my traveling mates sipped coldies, I considered how to capture the entire scene—campfire, warm light on the rocks, our tents in the foreground.
My first image was a test frame taken with ambient light, and the only detail is the area immediately around the fire. For the second image, I placed strobes inside each tent and hid one in the granite to light up the backdrop. They were triggered simultaneously by a wireless controller, and I was pleased with the results.
Another technique for illuminating a subject is known as "light painting," which is accomplished with a flashlight or other source.
"[LIGHT IS]the photographer's friend, allowing us to capture unique moments in time when specific wavelengths ricochet through the atmosphere, bounce off a wall or radiate from a campfire."
The example here was taken on the Ice Road near Tuktoyaktuk, Yukon Territory, while I was testing a Ram Rebel 1500. The aurora borealis was appearing at about 1:00 a.m. each night, and I was hoping to position it over the Rebel.
We headed out onto the ice, parked and waited in -30 (°F) air for it to appear. Right on schedule, solar wind disturbances in the magnetosphere released excited electrons toward Earth that collided with nitrogen and oxygen molecules. The result was a light show of the grandest scale, sweeping across the sky like a phosphorous-green snowstorm.
With a Canon 5ds DSLR mounted on a Manfrotto tripod and Kirk head, I used a manual-release cable to open the shutter. Utilizing a Rigid LED flashlight, I gently "painted" the Rebel for a predetermined time—careful not to linger in one place. I also had my co-driver quickly cycle the parking lights to add texture and amber light to the surrounding ice. With "instant preview" mode on the LCD screen, it's easy to take test frames, applying a little less or more paint to certain areas of the frame until you get it right. As for the results? Well, I liked them.
I should also mention "split lighting"—a common practice in studio work. It's done by placing a light source perpendicular to the subject, which will highlight one side while creating shadows on the other.
TIP: Getting creative with multiple lighting sources can provide unique results.
The Final Frame
At the end of the day, it's light—that narrow band of electromagnetic wavelengths visible to the human eye—that keeps our blue planet blue (or red or green). It's the photographer's friend, allowing us to capture unique moments in time when specific wavelengths ricochet through the atmosphere, bounce off a wall or radiate from a campfire.
Learn to work with it, embrace it, love it. Next time your traveling mates trade their cameras for coldies, pull out your new bag of tricks and create something they'll remember.
Editor's Note: A version of this article first appeared in the September/October 2021 print issue of Tread Magazine.