The end of 2018 is here and 2019 is fast approaching — which means it's time for the manufacturer car shows to come out in full force. With the North American International Auto Show (NAIAS) in Detroit bearing down on us, and the Los Angeles auto show just finished, we're starting to see new models roll out.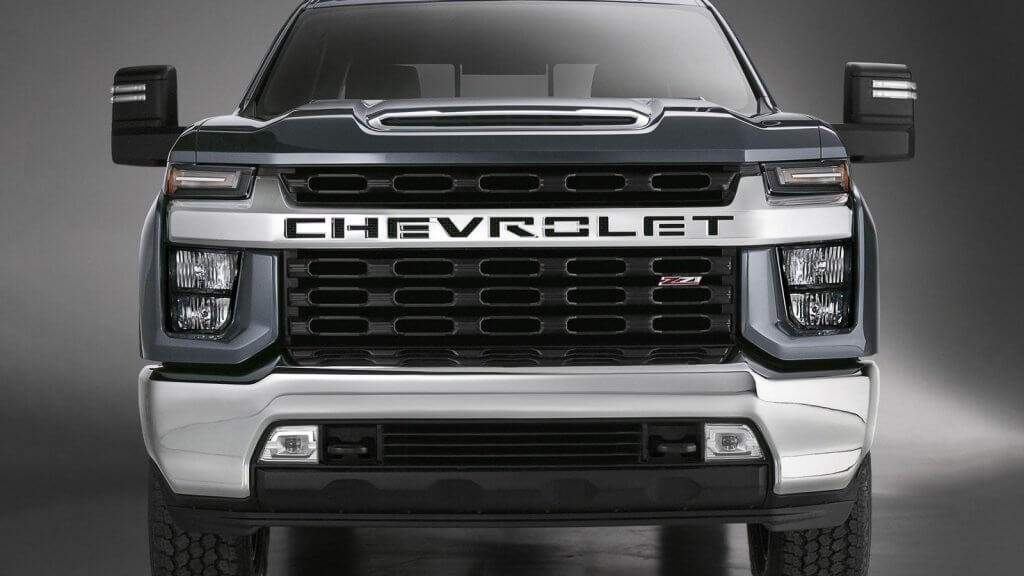 One in particular that has drawn quite bit of commentary is the new 2020 Heavy Duty Chevrolet Silverado. Being marketed as a modern interpretation of a retro design from the early 1960s, it has not been without controversy. Big grilles are the name of the game these days, and being able to scoop up air to cool these monster diesel engines is the reason why.
While the new Chevy's grille is quite imposing, and a bit awkward – there are certain trim levels like the High Country that really dress up the new design, and you can see the '60's heritage come through.
Aside from the facelift, the rest of the truck receives the same updates the 1500s received this past year in the form of revised suspension, new frame, use of alloy materials to reduce weight, and an improved engine lineup.
A new gas engine, and updated power numbers from the Duramax, mated to the new 10-speed automatic "Allison" transmission that is not actually an Allison Transmission, but co-developed with Ford and is built in-house by GM who purchased the licensing rights from Allison to brand the not-actually-Allison transmission, an Allison.
Either way, we can see the resemblance to days of old – and the big-three's torque wars are still burning away. We can't wait to see it first hand at NAIAS in January.