Grumman — YES, THAT GRUMMAN. Just at the end of World War II, Grumman Aircraft who was responsible for the F4F Wildcat, the F6F Hellcat and eventually the F-14 Tomcat and Apollo Lunar Modules, was looking for another commercial branch to maximize their expertise on aluminum aircraft production.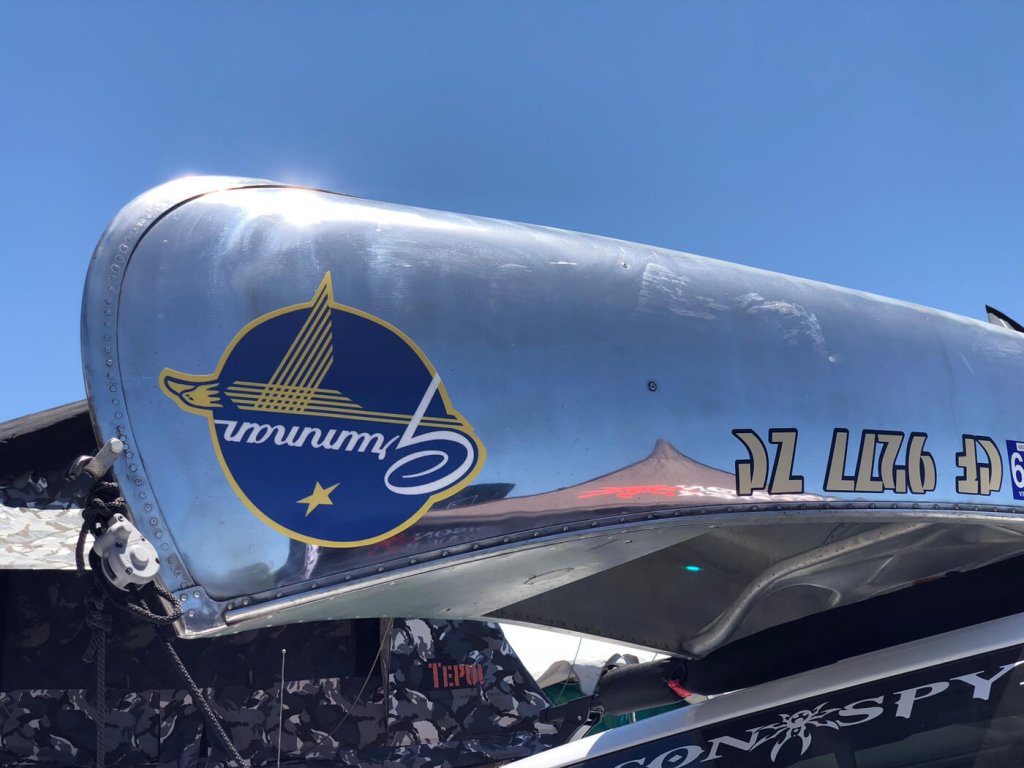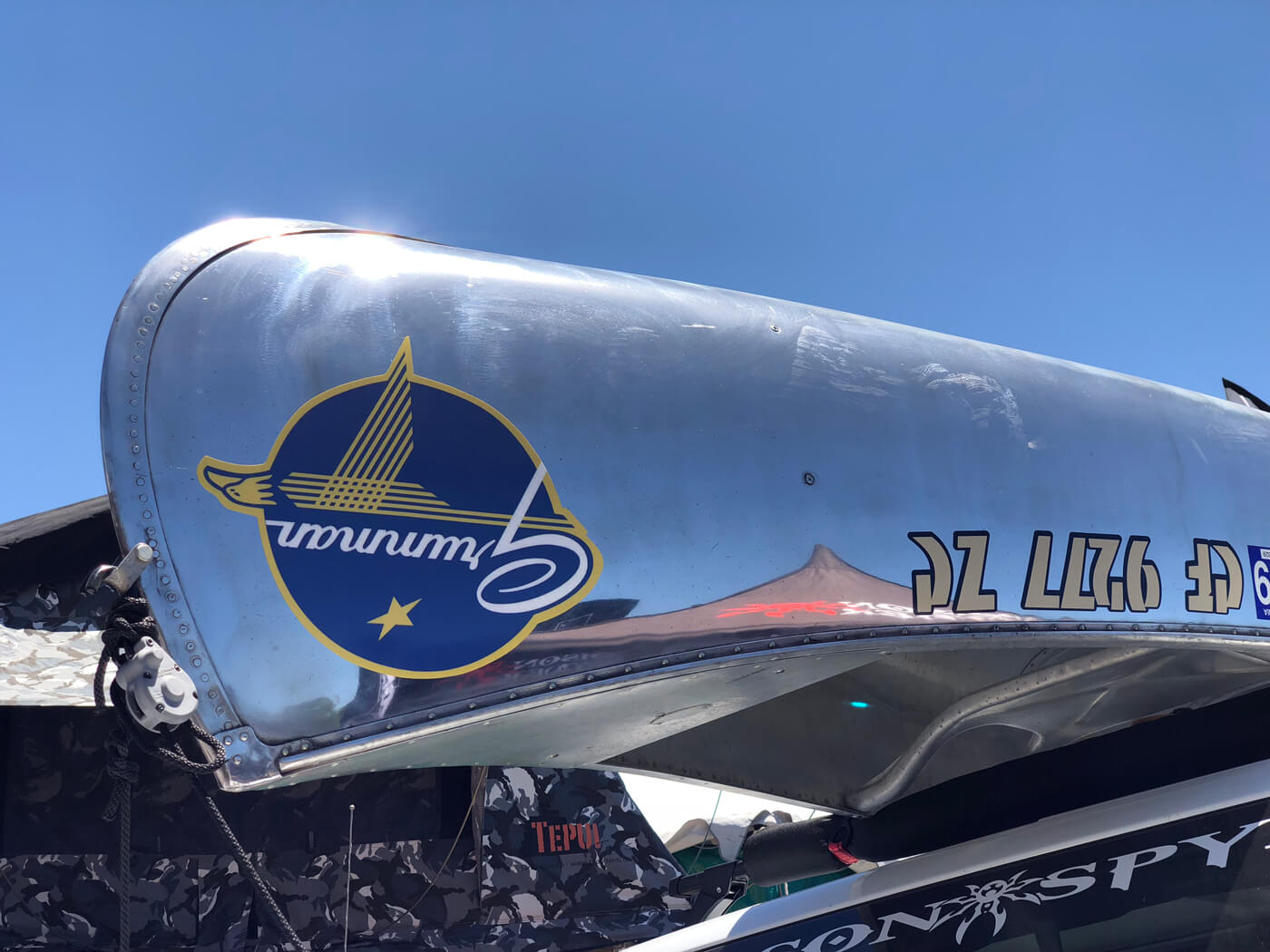 In 1944, Grumman opens its doors at a new manufacturing plant in Marathon New York with the mindset of building aluminum canoes. Made of stressed skin and flush rivets — just like the air craft that was winning the war against the Japanese — these canoes developed a reputation for being unbeatable. They were tanks in their field, and almost unbreakable compared to their fiberglass and wood counterparts. Grumman found a niche and became the largest producer of hardbodied personal watercrafts in the United States throughout the later half of the 20th century. Their extremely heavy-duty canoes and boats found their ways into boy scout troops and various government agencies around the country, and in private hands as well. These boats and canoes were so heavily and heartily built that 70 years later most are still around and floating.
We came across this '64 17-foot Grumman Canoe listed for free on Craigslist.org. Previously in the ownership of a Boy Scout of America troop, then sold at auction to a private owner in the mid '90s. It has now, 54 years later, ended up here and is undergoing a full restoration to its previous glory. Of what we assume was a very hard 54 years of life, it only has one leak which appears to be an accidental piercing of the hull by a rouge .22LR rifle round. Everything else is sound and does not require much work other than cosmetic to get her going again.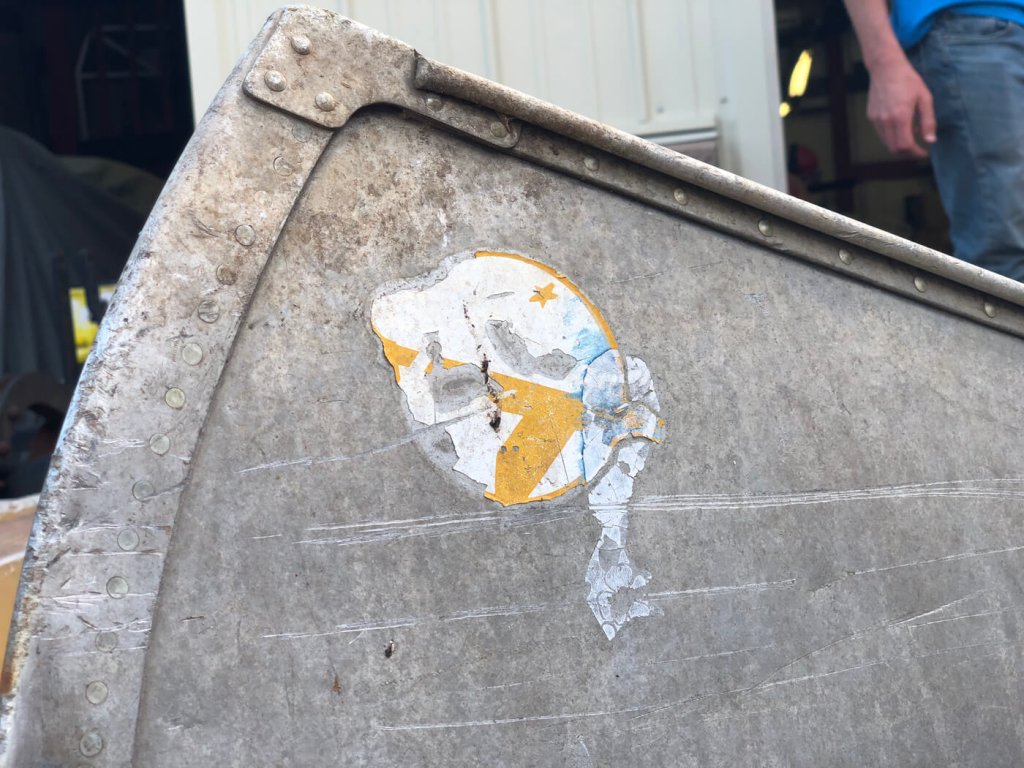 Grumman canoes and boats are still manufactured today by the Marathon Boat Group in the same factory that Grumman opened 74 years ago. If you would like to know more or are interested in buying a Grumman canoe and finding a dealer, visit Marathon's website at MarathonBoat.com.