Family Affair: Overlanding Together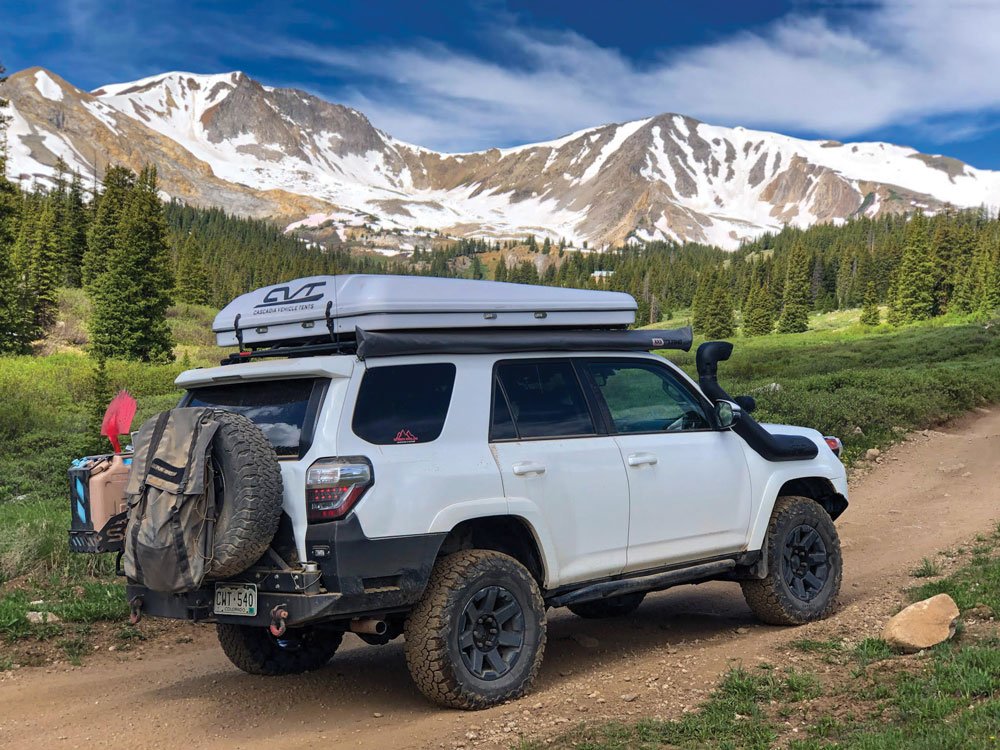 Those Who Overland Together, Stay Together
With no plans or intentions of ever being recognized, Julie and Tom McDonald have a hard time going out on the trails without being noticed. The couple embodies the true essence of overlanding; but for them, it's always a family affair. Their two young boys and pups are always part of the journey unless two things are at play—they're venturing to a "no pets allowed" park or they're trying to sneak away for a romantic overlanding excursion. However, if you've ever run into Tom or Julie on the trails, or spent a weekend wheeling with them, they generally show up as a family unit.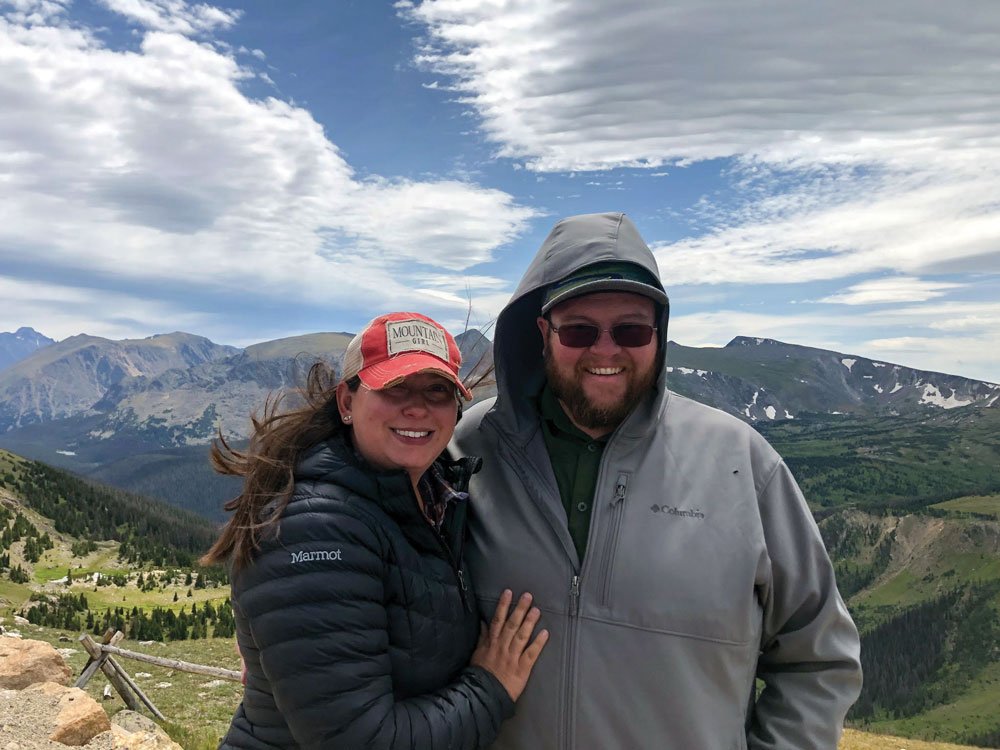 In fact, Ken Hoglund crossed paths with the family in a remote part of the White Rim Trail last year after 24 hours of not seeing another living soul. Tom and Julie recently moved from the East Coast to Castle Rock, Colorado, where they just so happened to be neighbors with some other Toyota wheelers, Heather Leilani and Matt Uhart of Goat Truck Armor.
Julie and Tom didn't just arrive on the scene making waves with their 4Runner and a skottle—which is homemade. The two have a long history and connection with the outdoors. They grew up camping and hiking as kids and once Tom was old enough to drive, he started off-roading and nearly rolling off trails on a weekly basis with his Jeep. Eventually, he left the Jeep scene and met Julie. Soon thereafter, they became The McDonalds, but quickly found themselves living in a community that they just couldn't identify with. They're natural adventurers and sought out to start a group of like-minded people. People who wanted to explore untapped places, throw back a few beers, and build a circle of friends still focused on family and fun. And that's how Outbound Overland got started.
It's easy to see that not only are the McDonalds rooted in the overland world, but their family is much bigger than their sons and two dogs we see in their pictures. Tom tells us, "Strangers become family really quick!" That feeling shows through the many posts and behind-the-scenes mentoring the couple does for those looking to get into this space. The couple has made endless contributions to the industry through both social media and even mapping trails through GAIA GPS. In June 2017, Tom set off with a few friends to map out the now 720-mile Allegheny and Shenandoah Trail loop. Once the trail was mapped, they loaded it to GAIA's website and it can now be used free of charge to overlanders looking for that next adventure. Nobody asked them to do it; it's just who the McDonalds are. Then in 2018, the couple convoyed a group from the northeast part of the country for a 10-day excursion to Crested Butte, Telluride, and Aspen, Colorado, to conquer Pearl Pass.
"YOU NEED TO FIND WAYS TO KEEP THEM OCCUPIED AND HAVE ACCESSIBLE SNACKS ALONG THE WAY."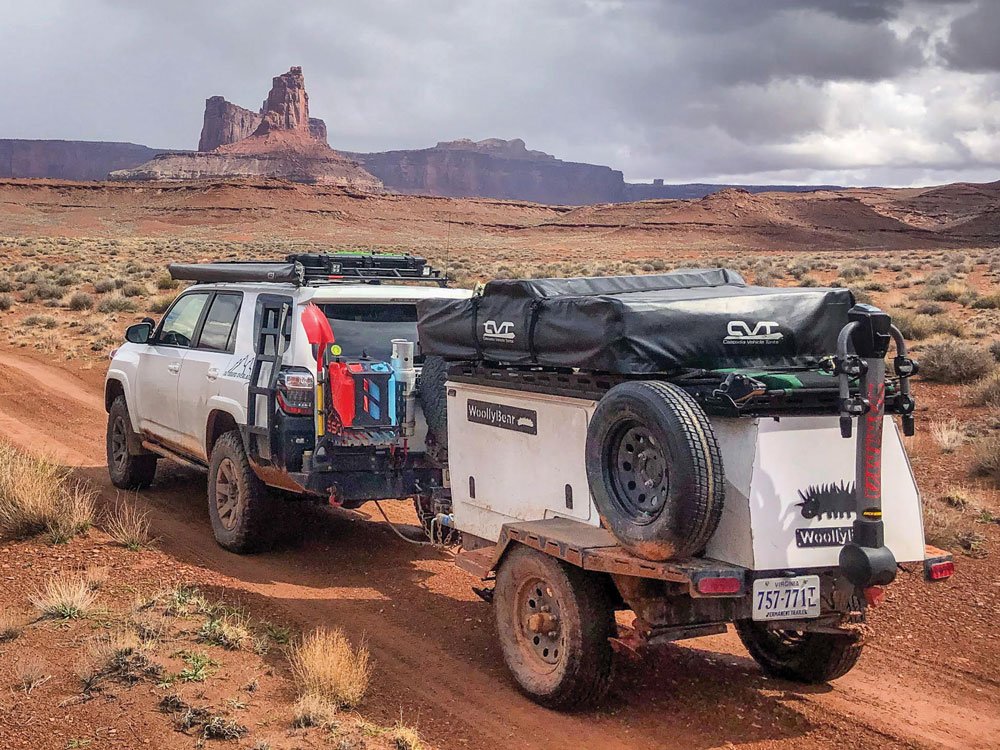 Another thing fans have come to enjoy is watching Julie film videos for her What's Cooking in Julie's Kitchen? series. What good is an overlanding trip without some good nosh at the end of the day? Julie has quite the Instagram following where she gives virtual tours of the family's Woolybear trailer and educates us on new camp food hacks. Not to mention, Julie's organization and camp-prepping skills are an OCD person's dream. It's helped her prepare some amazing meals we've come to drool over. Just last year, Julie somehow managed to pull off an entire Thanksgiving meal on the trail. She vacuum sealed a turkey breast—used her sous vide at home to cook the meat—and then reheated it on the Skottle at camp. The sous vide has become a trusted prep tool for the family's adventures. Julie tells us, "We try to use the sous vide as much as possible. We cut down on potential food contamination from raw meat. It's easier to just sear it up at camp and cuts down on cooking time. No sense in bringing raw poultry on the trail and running the risk of getting everyone sick."
When it comes to organizing the family's gear, they have a keep-it-simple philosophy. "The more complicated the system, the more we have to communicate when setting up … which means, the more likely we're gonna fight." So, the couple spends their nights lying in bed, looking up new-and-improved camping tech on their phones, and putting it to the test. While scholars don't have an exact count, the family is known to have a bit of a camp chair fetish—and a decent collection. In fact, they have camp seating that gets pulled out depending on the weather or type of adventure they're going on. Most people are barely organized enough to have two camp chairs and they're multi-use at best. The McDonalds tell us the kids now have specific set up and break down chores included in the campsite responsibilities. They know the drill at this point and more helping hands means more time for fun.
Overlanders are finding more and more that it's not so difficult to include the whole family.  The McDonalds tell us, "You just need to find ways to keep them occupied and have accessible snacks along the way. Acceptable snacks only." Julie has a bin that she rotates toys in and out of to keep things fresh, as well as a small snack tote that sits between the two boys in the back seat. While they try to minimize tablet time, they still do serve a purpose, and what's the harm in letting them stay abreast of whatever Peppa Pig is up to now? The three things that gives Tom anxiety are gas, water, and power. So, the McDonalds purchased a Flexopower Lithium 444 battery coupled with a 100-watt solar panel to not only keep the kids' electronics charged, but to keep the fridge powered on the trails. While they now have a reliable power source and practice minimizing screen time, the boys enjoy digging for geodes, looking for fossils, and hiking the trails with Mom, Dad, and the dogs. Julie tells us that on their next adventure they actually hope to pan for gold. Who knows, they may strike it big and help fund the Overland Overkill trailer the couple has their eyes set on.
"STRANGERS BECOME FAMILY REAL QUICK. IF WE'RE NOT GROWING OUR FAMILY, WE'RE NOT DOING IT RIGHT."
If you see Outbound Overland on the trails, be sure to stop by and say "hi." You'll learn a thing or two, they'll inspire you to go home and buy more gear (probably some kind of camp chair), and more likely than not, you'll be part of their growing family.
Editor's Note: A version of this article first appeared in the July/August 2020 print issue of Tread Magazine.