Built for Service You'll Never Require: Eddie Bauer
Not many people know where to give credit when credit is due, and we owe all the credit in the world to Eddie Bauer for creating the products that shaped the modern-day outdoorsman, as it was he who invented the goose-down parka and won a contract for supplying US Airmen in World War II. This story starts in a much different place, however.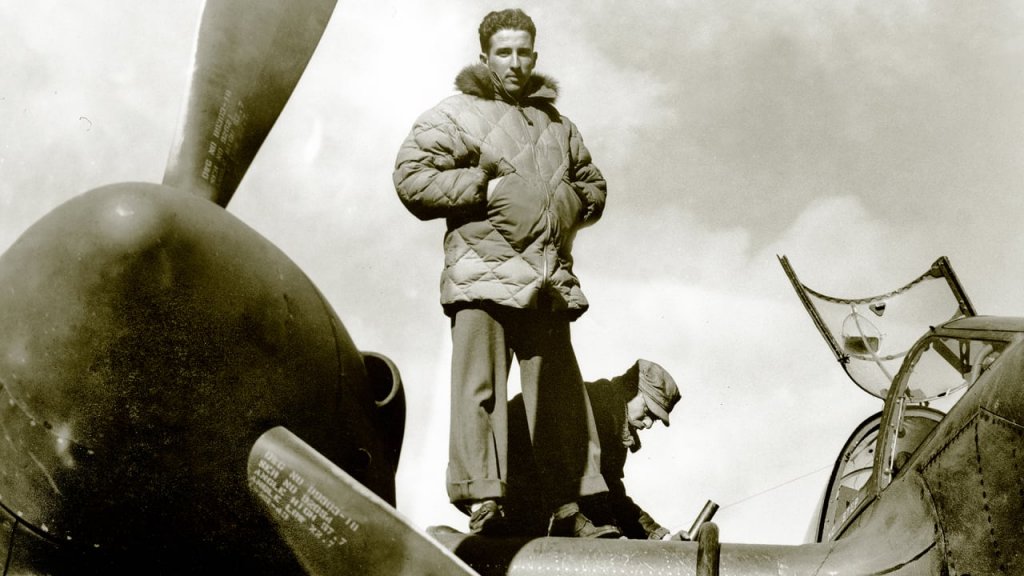 Eddie was born in 1899 in a small town called Orcas Island, just outside of Eastsound Washington State. The son of German immigrants, his family moved to Seattle from Russia the year after the Great Seattle Fire when the city was clamoring with reconstruction efforts. His multi-talented father worked in various circles as a manager of a plum orchard, grounds-keeper of a country club and a carpenter at the 1909 Alaska-Yukon-Pacific Exposition. Eddie's father's multi-faceted life lead to Eddie growing up exploring the woods and waters of the Pacific Northwest. He learned to fish before he entered grade school and hunt before he became a teenager. Seeing an opportunity to earn an apprenticeship, at age 13 Eddie left school and began working at Seattle's Piper & Taft which was one of the largest outfitters on the West Coast. For six years he apprenticed and left at the age of 20 to go into business for himself.
In the late winter of 1920, Eddie rented space in Bob Newton's Gun Shop with the intent of selling and stringing tennis rackets, he called it "Eddie Bauer's Tennis Shop". He worked until Labor Day and put a sign on his bench reading, "Eddie Bauer has gone hunting, back February 1st." This totally unconventional business practice of abandoning post to spend a significant portion of the year in the backcountry eventually became a hallmark of Eddie's as his business expanded, allowing him to develop and test products as he shifted his operation to focus on the outdoorsman. This reputation of putting his money where his mouth was established Eddie Bauer as the best outfitter for expeditions all over the world.
This experience of building and testing products for backcountry adventures was also the baseline for his unconditional guarantee on everything he sold. He knew that in the wilderness, miles from the nearest person, the clothing you were wearing and the gear you had with you was life support. His invention and subsequent development of the Skyliner, the first goose-down jacket, came as a result of nearly dying from hypothermia on a winter fishing expedition in 1935. This resulted in Eddie's popular motto: "There can be no compromising quality when lives depend on performance." This void in the outdoors market of rough-and-tumble goods, and his reputation for extreme quality and durability, meant that Eddie's expedition outfitting operation grew leaps and bounds. Everything was designed and produced in Seattle, and were hand-tested in the rigors of the Pacific Northwest to ensure that they held up to Eddie Bauer's unconditional guarantee and the company's claim of: "Built for service you'll never require."
Then on December 7, 1941, the Japanese surprise attacked Pearl Harbor and the United States entered into World War II. This set in motion the Aleutian Islands Campaign and effort to remove and repel Imperial Japanese invaders from the Alaska Territory. Eddie jumped to the call for help, and immediately turned the Eddie Bauer company into a full-fledged supporter of U.S. war efforts. In October 1941, Eddie was granted his second and third design patents for quilted down jackets and pants, when paired together they created a cold-weather suit he had intended for Alaskan bush pilots. This suit was ultimately purchased by American pilots of the Aleutian campaign and in 1943, Eddie Bauer was issued a support order by the U.S. Army Air Forces for a "cold weather buoyancy flight suit". Work began, and Eddie went to Wright-Field (now Wright-Patterson Air Force Base) in Dayton, Ohio, and designed the B-9 Parka and A-8 Flight Pants. Over the course of the war, Eddie Bauer manufactured 50,000 flight suits for the USAAF and more than 200,000 down sleeping bags for the military.
Eddie's stellar mountaineering reputation, had won him the admiration of the U.S. government and had now solidified Eddie Bauer company as the go-to outfitter for seriously tough goods. In 1953, riding the success of the war, Eddie was asked to develop a parka for a team of seven Americans and one British climber that were attempting the first ascent of K2, the world's second highest peak. Bauer and his team accepted, and set to work on what would become the Kara Koram Parka. In a letter to Bauer's business partner, William F. Nemi, the mountaineering expedition leader, Charles Houston, called the parka, "…the finest article of cold weather, high-altitude equipment I have ever seen." The ascent of K2 ended up being catastrophic and unsuccessful, all eight of the climbers survived and were widely admired and publicized for their efforts to work together and survive. Their reputation and subsequent endorsement of Eddie's parka that he crafted for them sealed Eddie Bauer's gleaming reputation as an expedition outfitter and led to his gear being exclusively used on many historic expeditions like Gasherbrum I (1958), Masherbrum (1960), and Anartica's Vinson Massif (1966), as well as the first American ascent of Mt Everest in 1963.
In 1968, Eddie and his son Eddie Christian sold their stake in the Eddie Bauer company to their partners, William Niemi and his son. On April 18th, 1986, Eddie died, but his legacy lives on. Today, Eddie Bauer exists as private outfitter, still headquartered in Bellevue, Washington.