Adventure Ready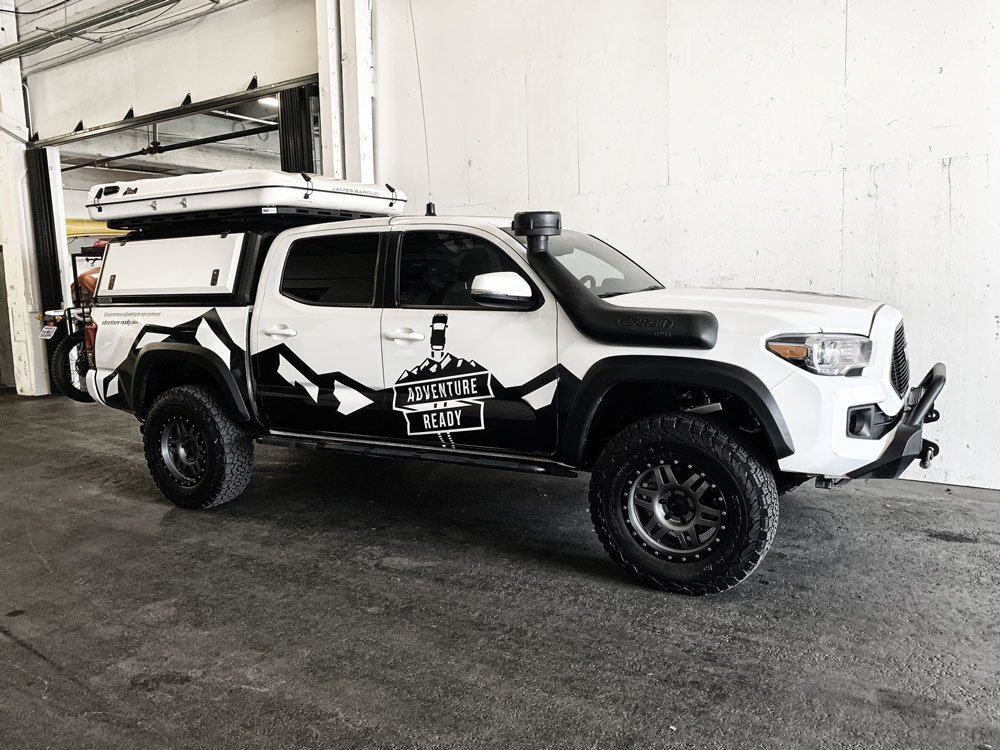 Custom Built Overland Vehicles
Tom Hession-Herzog, owner of Adventure Ready, has been blazing trails for many years. His experience and knowledge from camping off grid in areas less traveled are what make Adventure Ready in Seattle, Washington, unique and unlike other build shops in the U.S. Some overseas manufacturers, such as rooftop tent company James Baroud out of Portugal and RLD from South Africa, acknowledge his experience in the field and have put their trust in Adventure Ready to import and carry their products.
Specializing in complete vehicle outfitting and planning, the crew at Adventure Ready will take their time explaining the different equipment needed for your rig, show you how it works and be there to answer any questions you may have. The products they carry and promote are high quality to give their customers the satisfaction they seek. Having spent some time with the guys at Adventure Ready at both Overland Expo West 2019 and Northwest Overland Rally 2019, we know they are extremely knowledgeable and back up the products they promote due to the craftsmanship, quality, and excellent customer service the companies provide.
Not so much a retail store, Adventure Ready is more of a working showroom where customers can come see how the overland lifestyle works as a whole, rather than buy individual products. Tom and his crew are more than happy to teach customers about items on a build, either on the three vehicles displayed in the showroom or on the customer's own vehicle build. Lighting is one of their specialties and the working lighting displays in the showroom exemplify some options and capabilities available.
These special touches to customize a build for individual needs is what got the attention of author, film maker and renowned overlander Andrew St. Pierre-White. Adventure Ready was featured in a film on St. Pierre-White's YouTube channel, 4xOverland, back in 2017 when they helped him build a vehicle to take out in the Pacific Northwest. They must have impressed him with their work because St. Pierre-White has now called upon Adventure Ready to help with his custom builds in the U.S. For some time now, St. Pierre-White has been helping others with builds overseas, but hadn't done much here in the States—that is soon to change. Adventure Ready is going to be the representative for all of St. Pierre-White's builds stateside, and they couldn't be more excited for the opportunity.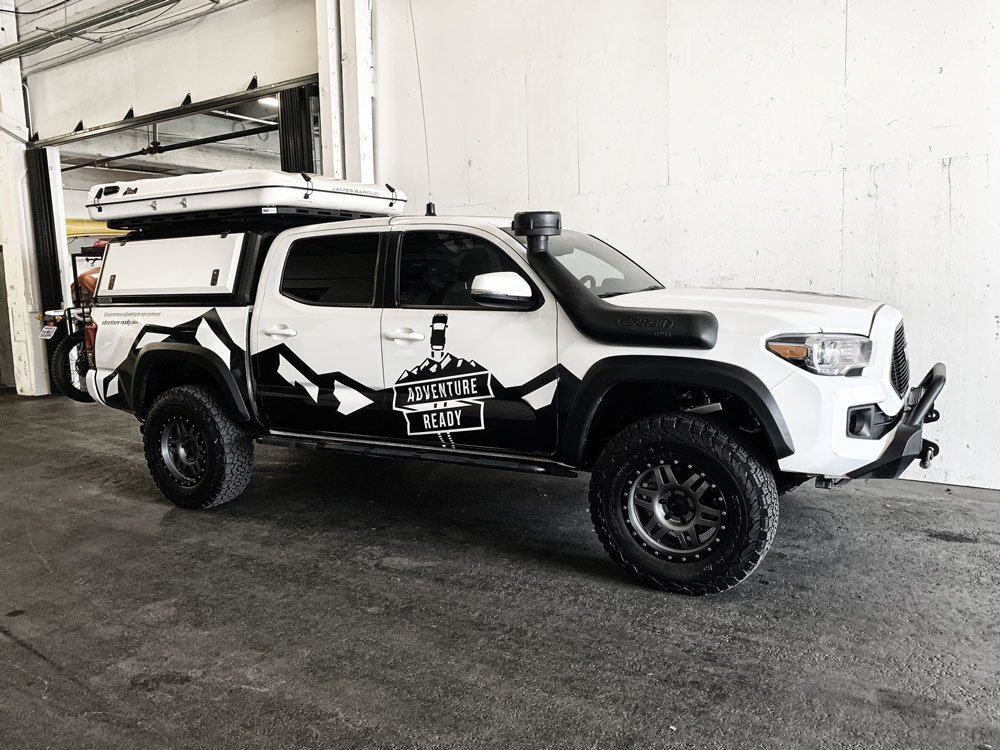 If you're looking for a high-end build with the best equipment from a tried-and-true, experienced overlander, your search may start and end with Adventure Ready. Not only will they help you get the equipment you need or will fabricate parts, they also will take the time to ensure your comfort and ease with the equipment installed. We saw this firsthand when customers stopped at their booth during Northwest Overland Rally to share stories of their adventures and express their happiness with the equipment purchased—thanks to Adventure Ready.
Editor's Note: A version of this article first appeared in the November/December 2019 print issue of Tread Magazine.