ARE YOU NOT ENTERTAINED??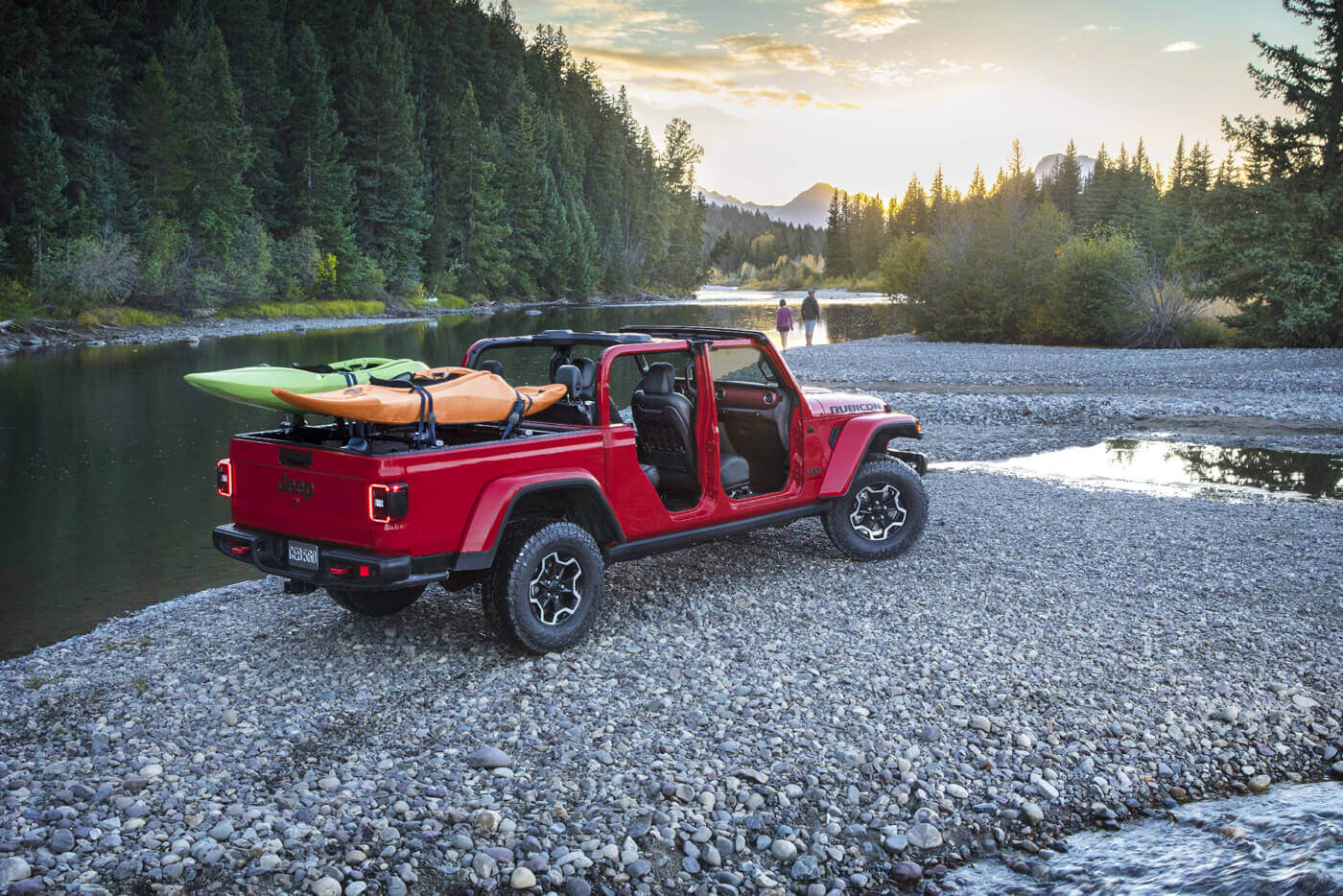 For the better part of thirty years, Jeep has not had a pickup in its lineup. Coming from a wide range of options from the Wagoneer based J-series trucks, to the CJ based Scrambler, all the way to the final iteration of the weird union of Unibody and frame rail on the XJ Cherokee based Comanche pickup.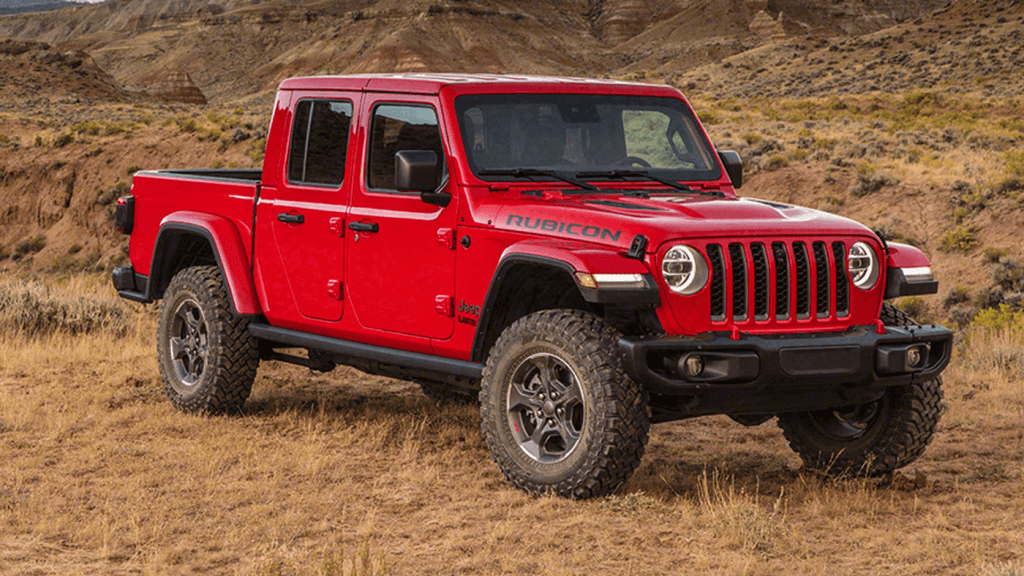 Fast forward to 2005, where Jeep showed off the Gladiator concept, which ultimately was the testbed for the Jeep JK Wrangler, as well—people have been clamoring for a bed on the back of their Jeep ever since. Now we're here, with the 2020 Jeep Gladiator, and it is a contender.
Based on the JL platform, it carries over the interior bits of your run-of-the-mill four-door unlimited, as well as the doors and everything pretty much forward of the C pillar. The Grille openings were re-done and enlarged to open up air-flow to the radiator for the Gladiators improved tow rating. The frame was also redesigned and reinforced with thicker gauge metal, as was a rear suspension unique to the JT to handle the massive 1675lb payload capacity, and reduce bed-hop. Dana 44 axles adorn the Rubicon Spec vehicle, just like the JL.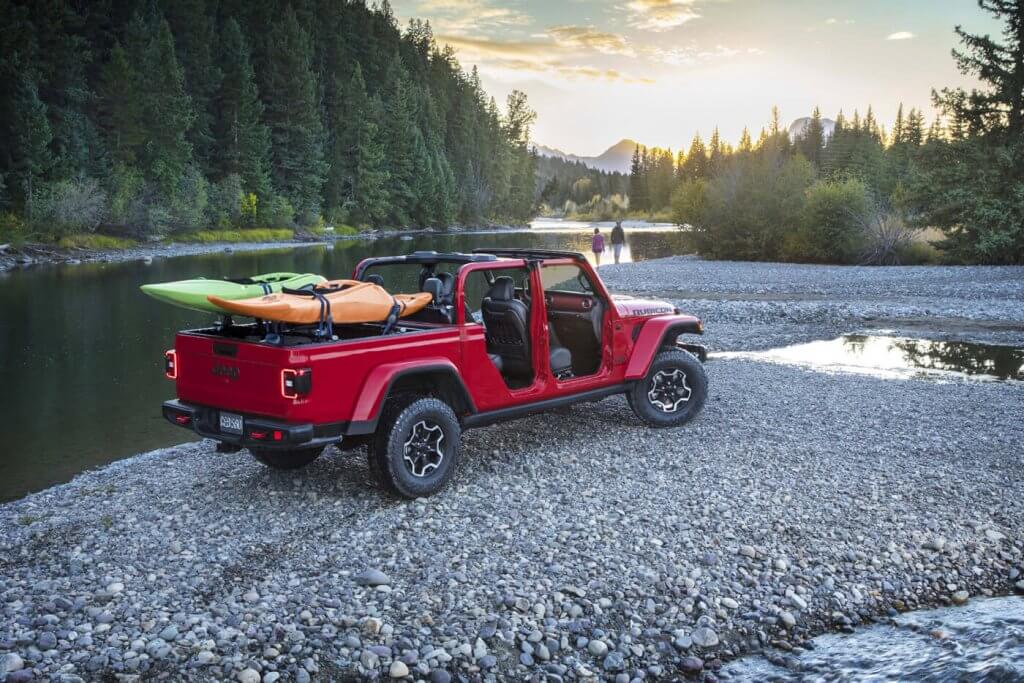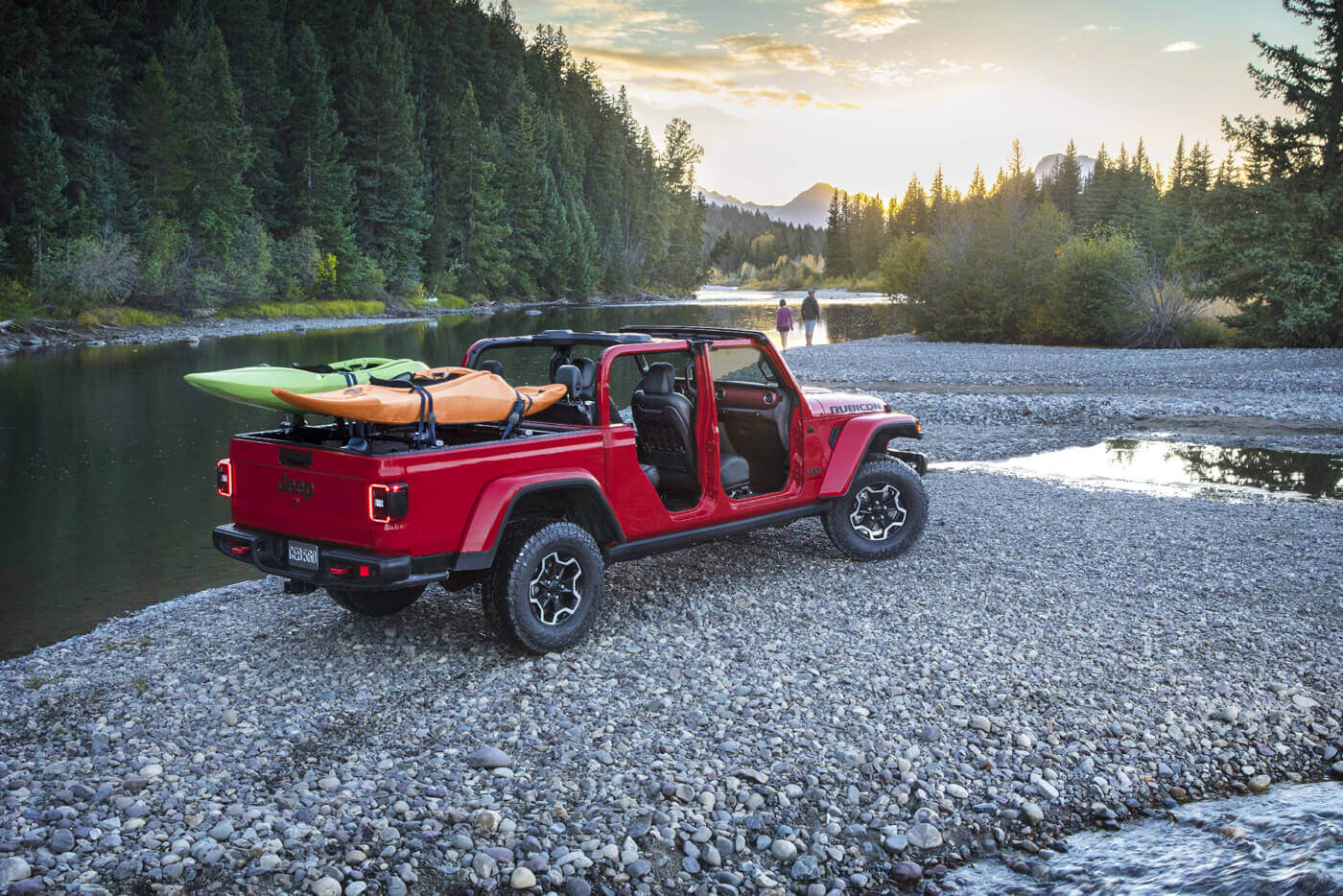 Power will come from the standard 3.6L Pentastar V-6 found in the JL, and coming in 2020 is the 3.0L twin-turbo VM Motari EcoDiesel, mated to the eight-speed automatic and producing an intoxicating 240 hp and 420 lb-ft of torque. Tow rating will come in the form of nearly 11,000 lbs, so that you can actually use the Gladiator for its intended purpose, being a truck. Do not let those photos fool you on the wheelbase and the departure angle. Wheelbase measures in a full 3 inches shorter than a crew-cab Toyota Tacoma, and features the same 26 degree departure angle.
Going on sale this coming spring of 2019, the Gladiator is sure to be a force to be reckoned with.