Hiking and Campsite Supplies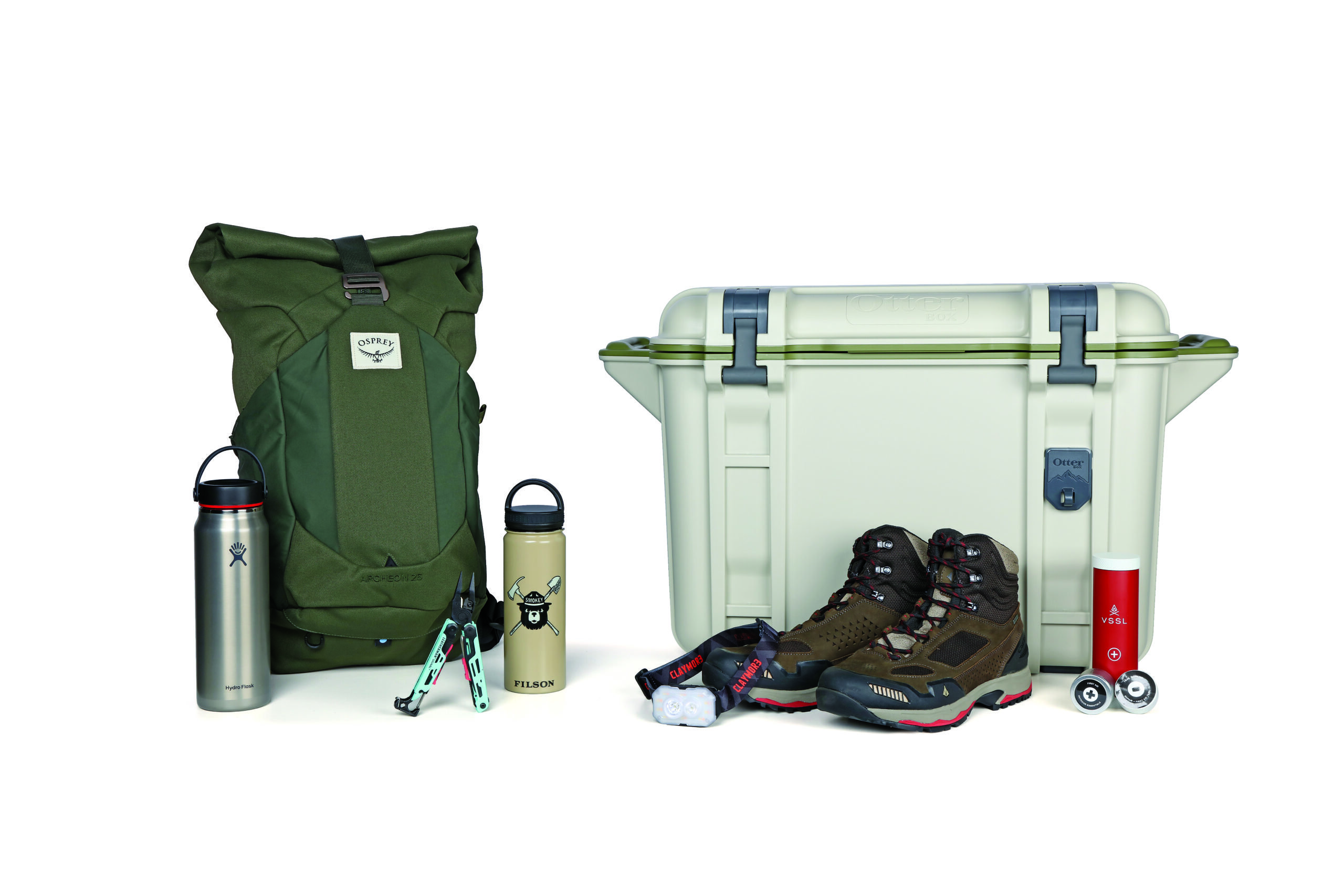 Before you go on your next hiking adventure or make yourself at home at the campsite, here are a few supplies you may need.
Hydro Flask/32-ounce Lightweight Wide Mouth Trail Series
This generously sized, 32-ounce Lightweight Trail Series bottle made by Hydro Flask is 25 percent lighter than their other 32-ounce bottles, thanks to an innovative stainless steel design. The bottle delivers the same cold retention characteristics but at a noticeably lighter weight. 
MSRP: $50
Osprey/Archeon 25 Men's
Stylish and versatile, the Archeon 25 technical pack features a roll-top closure and a clean silhouette that is just right for your everyday activities or your next hiking day. Quality crafted with durable recycled fabrics, this pack was created to cross over between trail and every day without abandoning Osprey's quality and comfort. 
MSRP: $190
Leatherman/Signal Aqua
Perfect for your next camping adventure in the wild or even working on your truck in your garage, the Signal combines 19 useful tools into a compact, 4.5-inch size. It's also equipped to take on the unexpected with its fire-starting ferro rod, 420HC combo blade, and emergency whistle. It is finished in a DLC coating on stainless steel and black. Colors available include Cerakote for Coyote Tan, aqua, Crimson, gray, and Cobalt. 
MSRP: $120
Filson/Smokey Bear Insulated Water Bottle
From the outdoor fashion brand Filson comes an exciting
limited-edition collaboration with Smokey Bear. Made with double-walled stainless steel, the Smokey Bear Insulated Water Bottle keeps your water cold and refreshing all day long. Sized to fit backpack pockets or clips anywhere using the built-in loop. 
MSRP: $30
OtterBox/Venture 45 Cooler
From the company that you trust your smartphone protection from comes their line of equally functional coolers. This durable 45-quart OtterBox cooler is built to keep you full and hydrated during your next hiking outing. Venture keeps ice up to 14 days and is designed with a mounting system and accessories that configure for each of your adventures. Venture 45 includes a bottle opener and dry storage tray.
MSRP: $300
Claymore/[HEADY+] Rechargeable Headlamp
What's better than hands-free lighting when you're navigating uneven terrain with your hands full? Pretty much nothing. That's why the Claymore [HEADY+] Rechargeable Headlamp is crucial for your next outing. The rechargeable [HEADY+] boasts monster 3,500mAh battery capacity, up to an amazing 600-lumen brightness, all housed in a lightweight package. 
MSRP: $100
Vasque/Breeze AT GTX
New for this year, the Breeze AT GTX is updated with increased durability and support while remaining lightweight. A leather and abrasion-resistant mesh upper joined with their Vasque Exclusive Vibram Contact Grip outsole with Megagrip performance rubber compound are the perfect combination of protection and traction to tackle any terrain. 
MSRP: $190
VSSL/First Aid Mini
How about a first aid kit that fits in your vehicle's cup holder or bottle compartment of your daypack? VSSL's First Aid Mini has only the most essential, expert-curated supplies, and it's smartly organized in the most compact design possible. Every component was selected based on the advice of experts who specialize in outdoor first aid. All of the 40-plus items are easily accessible simply by unscrewing the endcaps. Perfect for hiking or the campsite.
MSRP: $70
Editor's Note: A version of this article first appeared in the September/October 2020 print issue of Tread Magazine.