Snow Peak Cutting Board Set L: Chop Worthy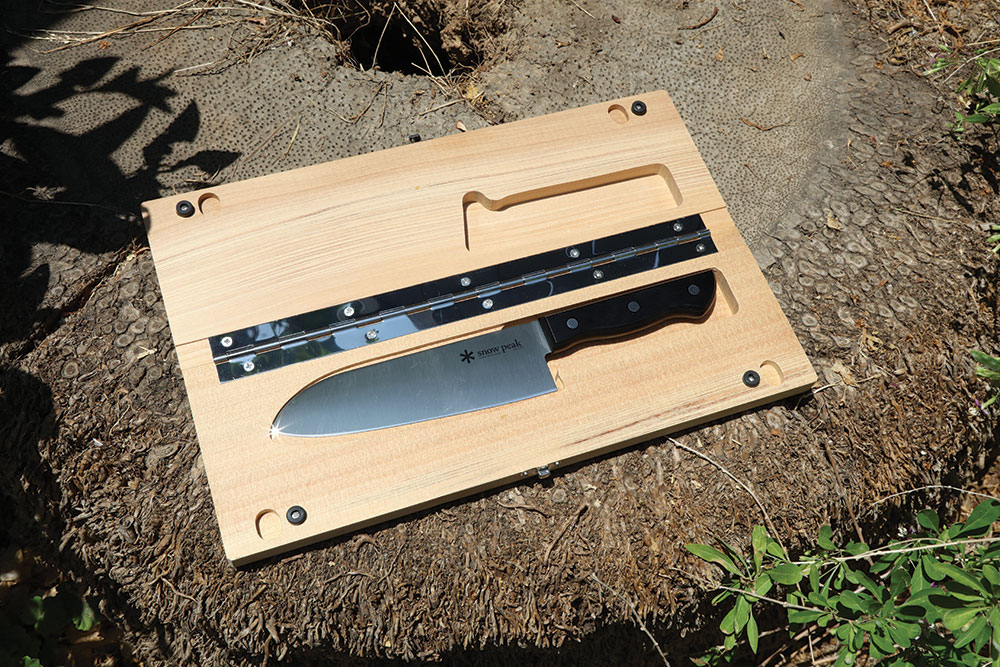 Dicing It Up With The Snow Peak Cutting Board Set L.
Two of the first things that come to mind when it comes to camp kitchens are portability and utility. For those in the know, Snow Peak's wide selection of stoves, grills and cookware are on just about everybody's wish lists. We've been using the Snow Peak Cutting Board Set L for quite some time now and thought this was a great opportunity to spread the word about its virtues.
Choosing the right or wrong tools can make or break the usefulness of a camp kitchen. You need tools that amp up utility without sacrificing portability. The Cutting Board Set L increases just how much kitchen you can pack into a tub or bag that gets stored in the back of your truck.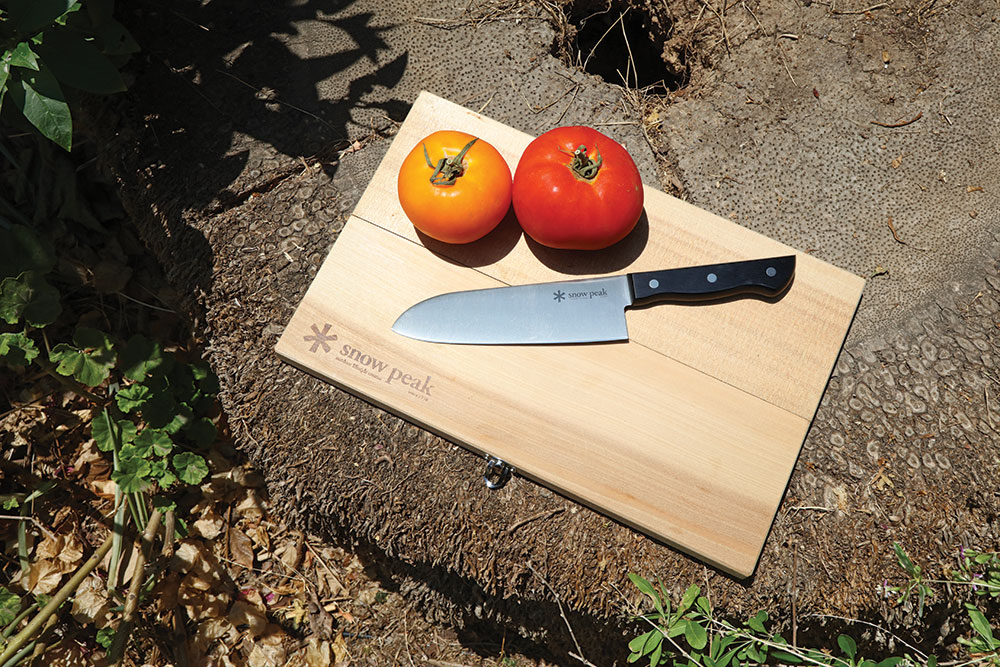 Keeping your cooking tools lightweight and compact doesn't mean that you need to sacrifice utility and build quality. Known for high quality yet minimalistic camping gear, Snow Peak's products balance outstanding utility with impressive weight savings. Luckily for us, their well-made dining and living accessories seem to gravitate to the outdoor cooking space heavily.
Breaking It Down
The Cutting Board Set L contains a foldable birch wood cutting board and high carbon stainless steel knife. Designed with the outdoor cook in mind, the generously sized Cutting Board Set L is ideal for prepping larger meals. Unfolded, the board measures about 14 inches by 9.2 inches, which is large enough for all of the campsite meal prep scenarios that we've run into. We are confident that the knife blade won't become damaged when you fold the board, and it is always ready to go as soon as camp is set up.
The cutting board stores folded in half and stays closed thanks to a sturdy stainless steel clasp. When the clasp is undone and the board spread out, the underside of the cutting board reveals a full-sized chef's knife. The high carbon vanadium stainless steel knife has a six-and-a-half-inch long blade and a comfortable wood handle. A magnet retains the knife under the cutting board, which keeps it in place so it doesn't fall out upon opening the board. You'll also find rubber feet on all four corners of the birch wood board for cutting stability and reliable cook surface traction.
Along for the Ride
The cutting board and knife set may be compact, but you wouldn't know it when using it. As mentioned earlier, the full-sized knife feels well balanced in the hand. Needless to say, it's quite sharp too. We've been chopping and slicing with this set for years and it's always performed well for us.
Those who already have Snow Peak kitchen items may be interested to know whether the Cutting Board Set L integrates well with their other products – it does.The cutting board fits into the company's Iron Grill Table system, and it also pairs well with the Aluminum Caldero when cooking for groups. For those who need an even more compact solution, Snow Peak also offers this set in a smaller size, called the Snow Peak Cutting Board Set M.
Stands The Test of Time
Care for the set is easy to remember. Just wash and dry the natural birch wood board after each use. Because of its high-quality ingredients, the board requires long-term care. Snow Peak recommendeds lightly oiling the board every six months to keep the wood moisturized and problem free.
After years of use, our Snow Peak Cutting Board Set L is still looking and feeling new. It provides us a professional kitchen feel for our outdoor cooking needs. We're confident it'll serve you just as well.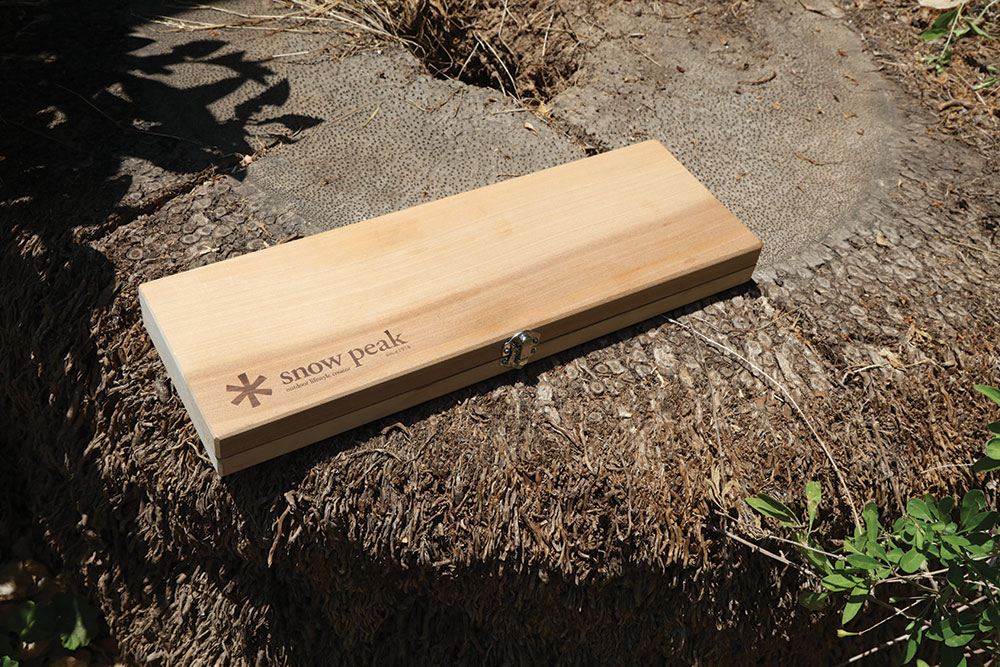 Snow Peak Cutting Board Set L
Dimensions: 14.1 x 9.25 x 1.4 in.
Weight: 1 lb. 14 oz.
MSRP: $56
snowpeak.com