Performance-Enhancing Wheels: Rock 'n' Roll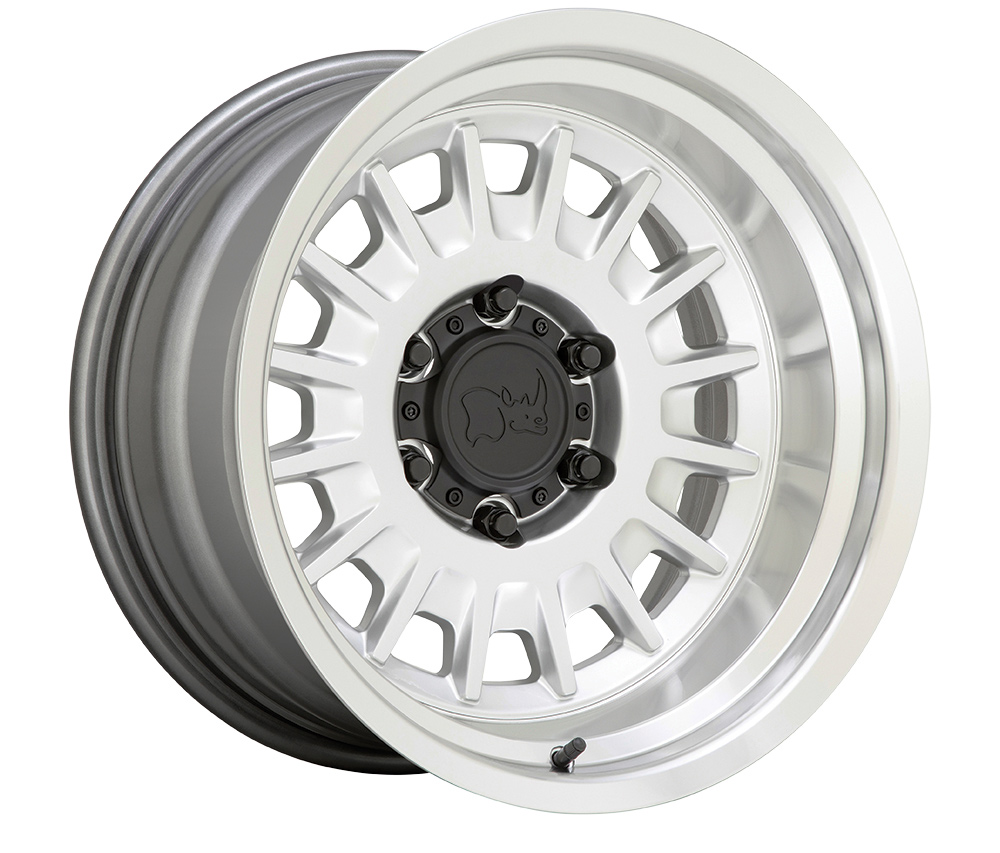 Put your best performance-enhancing wheels forward.
Let's start off the beginning of a new year right but updating the look of our rigs. One surefire way of giving our trucks, old or new, a personalized look is by swapping out its wheels. Not only does a wheel upgrade increase the trail appeal of your vehicle, but it can often times increase its performance potential, as well. With so many aftermarket wheels available, it can be a challenge to choose just one set. To make your choice a bit easier, we gathered the latest releases for you to check out on this page. Which set of performance-enhancing wheels will you choose?
Black Rhino Wheels / Aliso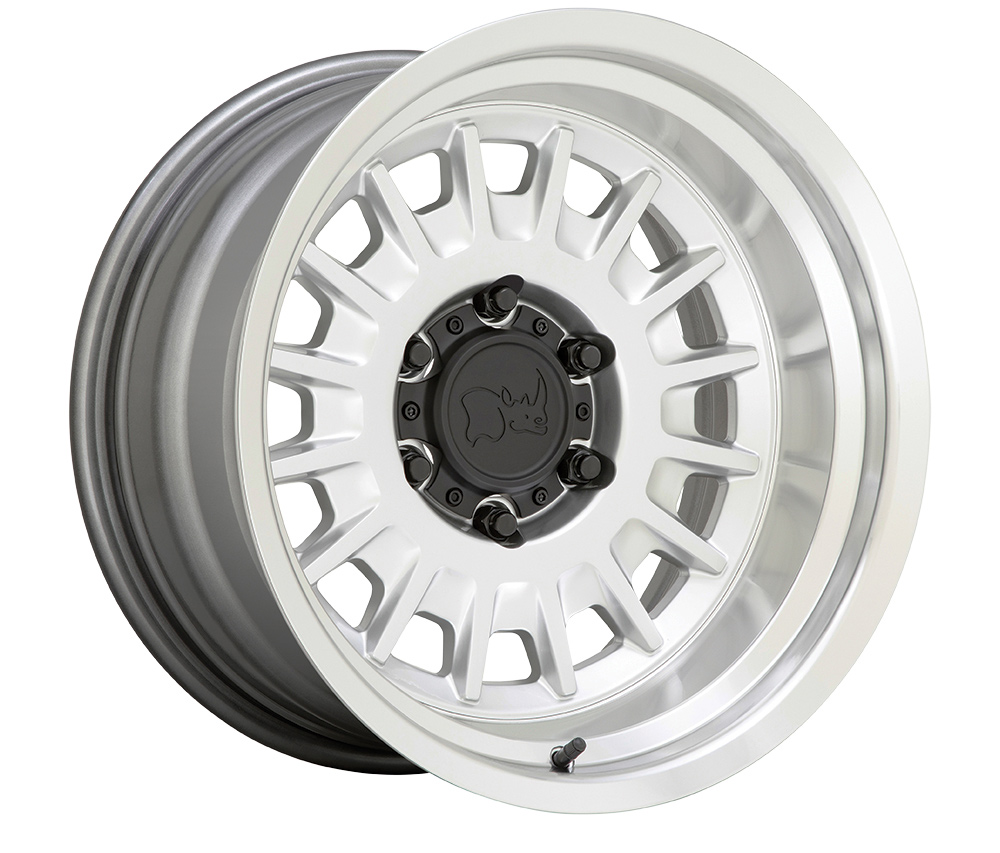 The Black Rhino Aliso Rotary Forged off road wheel features a full face multi-spoke design. Launch finishes are Gloss Bronze, Gloss Silver with Mirror Cut face and lip, and Matte Black. Black Rhino's proprietary Rotary Forged manufacturing method allows the Aliso wheel to be offered in a wide range of sizes from 16×8 to 18×9 for 5-lug and 6-lug trucks. Aliso utilizes a bolt-on center cap.
KMC / KM549 GRS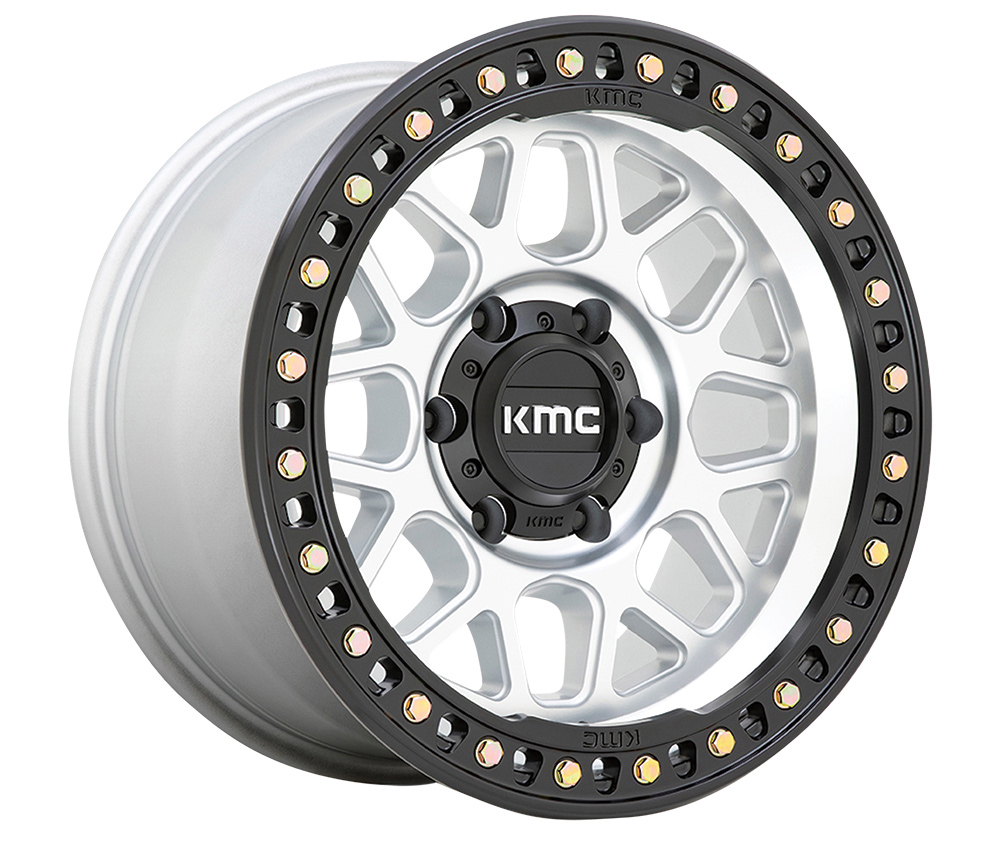 The KM549 GRS is the simulated beadlock version of the popular KMC KM235 Beadlock Wheel complete with debris release slots and removable bolts. This wheel is available in machined with Satin Black lip, Midnight Blue with Gloss Black lip and Satin Black finishes in sizes 17", 18" and 20" for 5-, 6- and 8-lug applications.
 Fuel Off-Road / Clash 6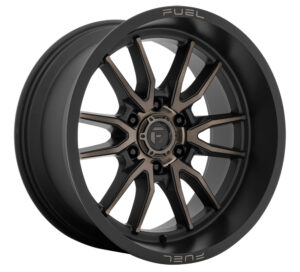 The Fuel Clash wheel is a split 6-spoke design that features a nice lip to complement the design, as well as your rig. Available in 17", 18", 20", 22" and 24" diameters in a Matte Black with Double Dark Tint finish. If you're looking to bring both exceptional style and hardcore off-road performance to your off-road vehicle, look no further than the Fuel Off-Road Clash 6.
 Black Rhino Wheels / Guide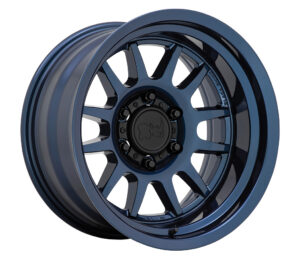 The Black Rhino Guide features a split six-spoke design nestled deep within a classic step lip profile. A bolt-on cap is utilized to allow for additional hub clearance through the entire center bore of the wheel. Launch finishes include Matte Black, Matte Bronze, and Midnight Blue. Guide is manufactured using Flow Form Technology (FFT).
 WARN / Diamond Cutter 6-Lug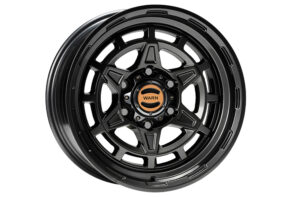 Warn Industries' popular line of Epic Wheels are now available in 6-lug applications to fit vehicles like the Ford Bronco, Toyota Tacoma, Toyota 4Runner, and more. Available in three styles (including the Diamond Cutter pictured here), these unique wheels come in either Black or Gunmetal Gray finishes, and have a center cap that's a nod to the iconic WARN 4WD Hubs. All wheels are TPMS compatible, can be used with the factory lug nuts, and have a lifetime structural warranty.
 KMC / KM725 Terra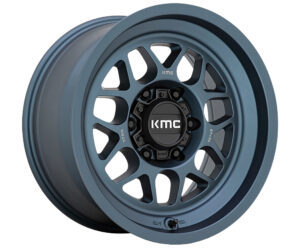 The KM725 Terra features a mesh 7-spoke design with a beefy looking step lip. This wheel has a valve guard cast into the wheel for extra protection. Additionally it includes details such as a laser engraved KMC logo and is available in satin black and metallic blue finishes in 16" and 17" diameters for 5- and 6-lug applications.
 Fuel Off-Road / Covert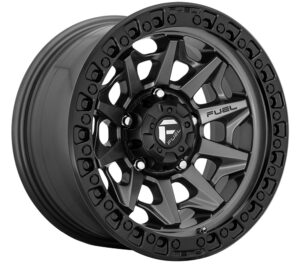 The Fuel Off-Road Covert is a 10-spoke one-piece alloy wheel. Fuel offers this wheel as a beadlock style wheel, as well. This wheel is available in 16", 17", 18" and 20" diameters and can be chosen in your choice of Anthracite with Black Ring, Matte Bronze with Black Ring, Candy Red with Black Ring or Solid Black finishes.