Refined Pocket Blades With Rugged Style: Made The Cut

The latest pocketknife releases emphasize both form and function
Pairing up a black- or silver-toned blade with a similarly monotone handle is as fashionably sleek as it is understated. From the looks of it, knife makers are creating refined pocket blades that are as stunning in the looks department as they are useful in the field. The latest knives are a varied lot that span from an everyday carry fixed blade cleaver to a selection of utilitarian folders. With so many variations to choose from, which blade will you choose?
Spyderco / Manbug Wharncliffe
It's small enough to fit on a keychain when closed, but the stainless steel cutting edge makes this refined pocket blade incredibly powerful. The knife's simplistic color scheme will blend in perfectly on the keys of your daily driver, and features a basic but effective injection-molded non-slip grip.
CLOSED LENGTH: 2.50"
OPEN LENGTH: 4.39"
BLADE LENGTH: 1.91″
BLADE MATERIAL: VG-10
HANDLE MATERIAL: FRN
WEIGHT: 0.7 oz.
MSRP: $79
spyderco.com
CRKT / S.P.E.C.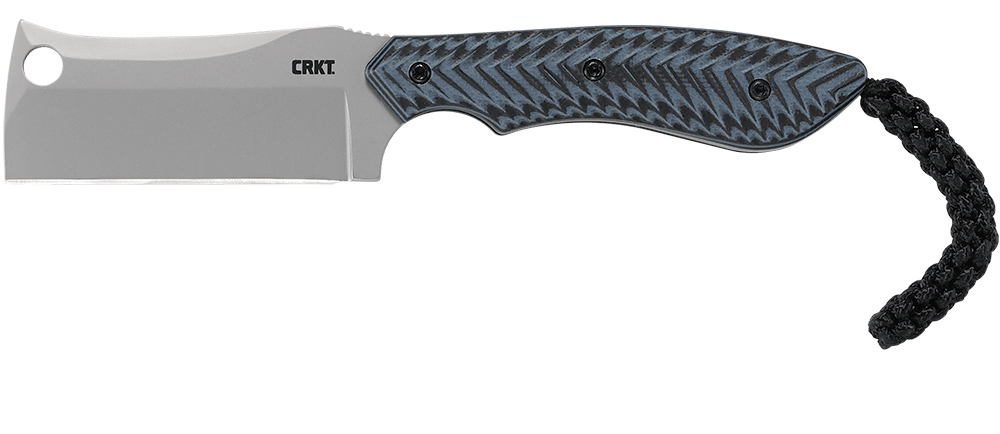 The herringbone detail refines this pocket blade above and beyond the competition. This Small Pocket Everyday Cleaver (S.P.E.C.) is not only easy on the eyes, but it's also a reimagined kitchen knife that retains the utility of larger blades. As an added plus, it's designed here in the U.S.A by Alan Folts out of Melbourne, FL.
OVERALL LENGTH: 5.63"
BLADE LENGTH: 2.44″
BLADE MATERIAL: 8Cr13MoV
HANDLE MATERIAL: G10
WEIGHT: 2.1 ounces
MSRP: $44
crkt.com
Fallkniven / TH2 – Taiga Hunter

Believe it or not, the price tag on this knife is worth the investment. The clean look of the rubber handle complements the refined cobalt steel of this pocket blade. Fallkniven claims that this blade keeps its edge wonderfully as it's used over time.
CLOSED LENGTH: 4.09"
OPEN LENGTH: 7.36"
BLADE LENGTH: 3.25″
BLADE MATERIAL: Laminated Cobalt Steel
HANDLE MATERIAL: Thermorun
WEIGHT: 3.8 oz
MSRP: $190
fallkniven.se
Benchmade / 535BK-4 Bugout

This knife's dark M390 steel and its signature detailed aluminum handle make the perfect pair. On top of that, the knife has a comfortable grip and an incorporated lanyard hole.
CLOSED LENGTH: 4.22"
OPEN LENGTH: 7.46"
BLADE LENGTH: 3.24″
BLADE MATERIAL: M390
HANDLE MATERIAL: 6061-T6 Aluminum
WEIGHT: 2.50 oz.
MSRP: $79
benchmade.com
Krudo Knives / Revolute Folder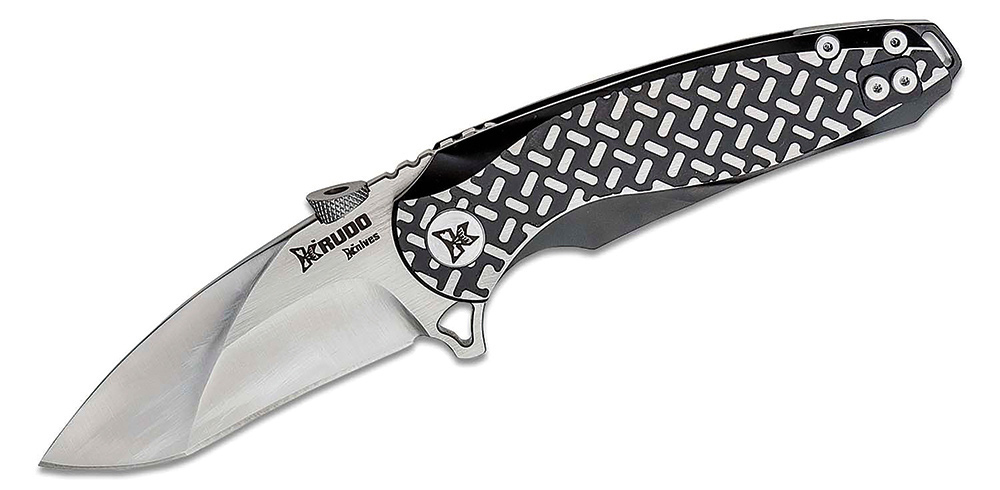 The refined pattern of this pocket blade's grip serves double function. It helps to improve grip in all weather conditions, and matches up with the stainless blade to improve funtionality on this refined pocket blade. It also features a glass breaker that comes incorporated into the blade.
CLOSED LENGTH: 4.65"
OPEN LENGTH: 8.1"
BLADE LENGTH: 3.45″
BLADE MATERIAL: 9Cr18MoV Stainless Steel
HANDLE MATERIAL: Black 420J2 Stainless Steel
WEIGHT: 7.0 ounces
MSRP: $165
krudoknives.com
SOG / Aegis AT Tanto – Black & Moss

The next evolution of the legendary Aegis folding knife is sleek, featuring matte black handle and blade as well as unique green accents. The blade comes equipped with an ambidextrous locking system and ergonomic grip.
CLOSED LENGTH: 5.01"
OPEN LENGTH: 8.14"
BLADE LENGTH: 3.13″
BLADE MATERIAL: CRYO D2
HANDLE MATERIAL: GRN
WEIGHT: 4.4 ounces
MSRP: $95
sogknives.com